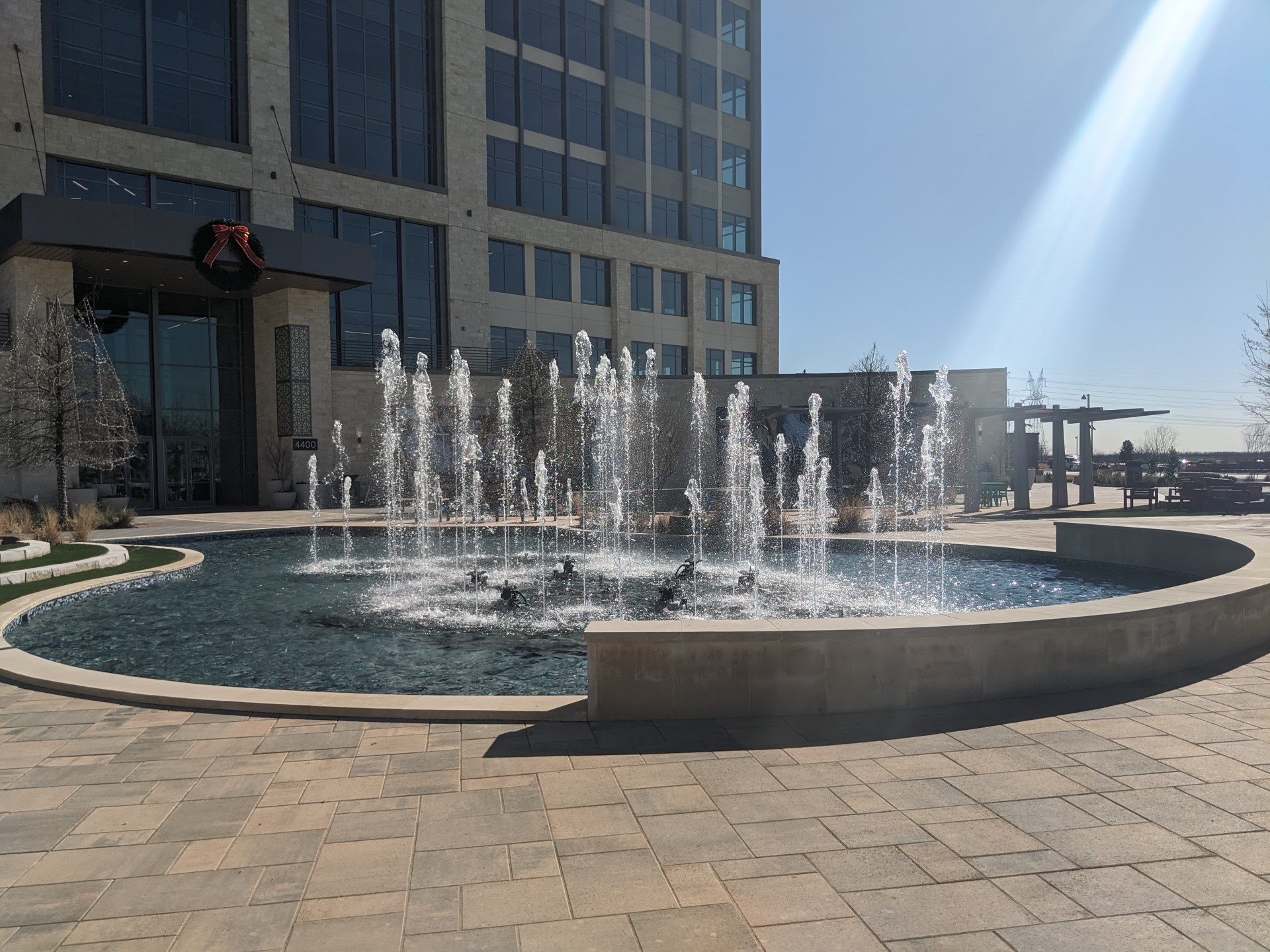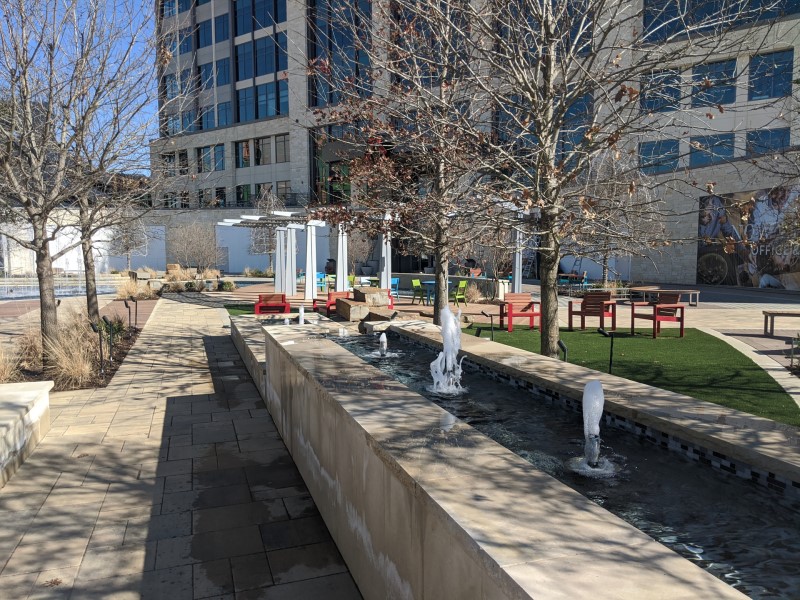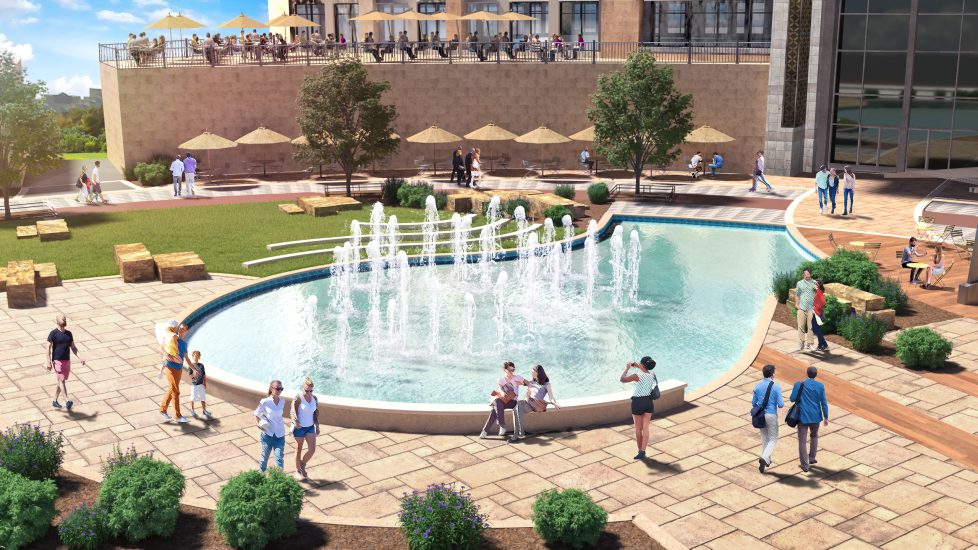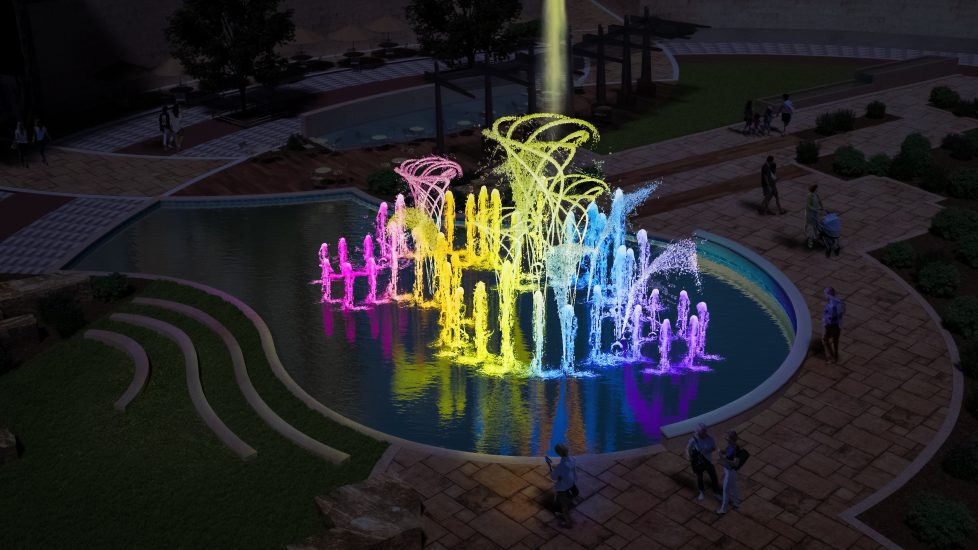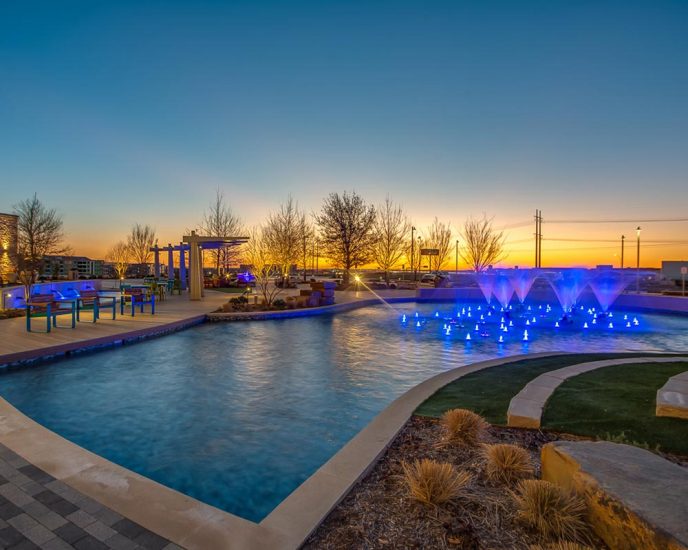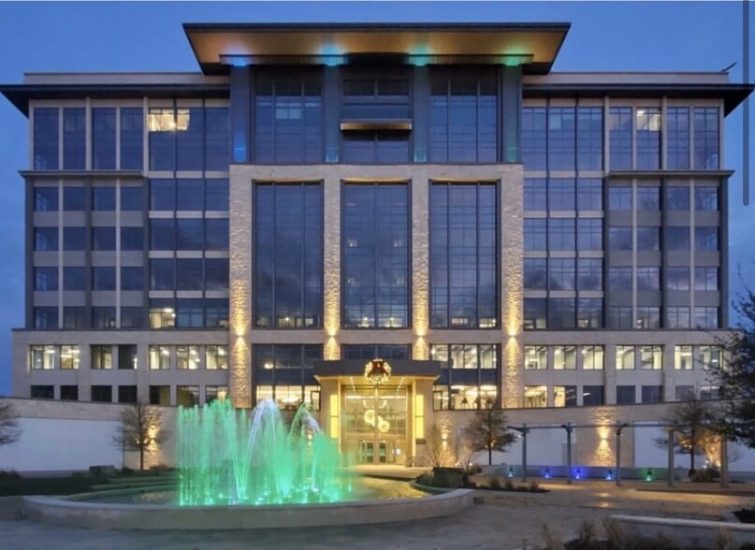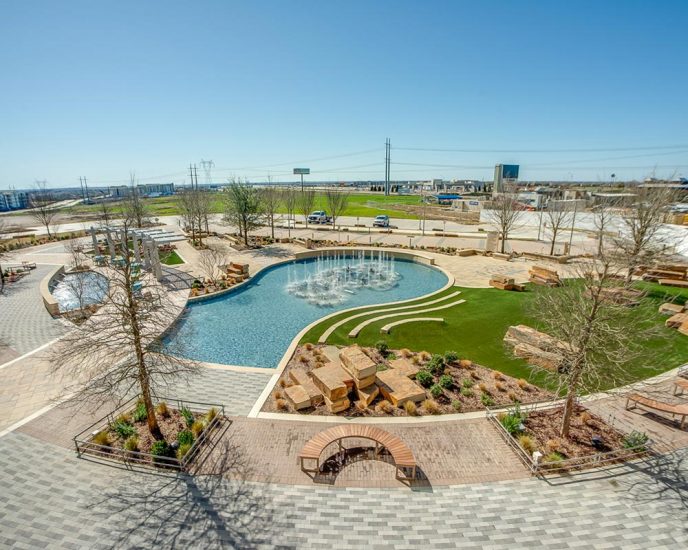 The Realm at Castle Hills
The Realm at Castle Hills, located in Lewisville, Texas, is a new master-planned community that spans 324 acres and offers office, retail, and luxury living. At the heart of the town center, a more than 3,000-square-foot basin features a choreographed show fountain. With more than 50 nozzles that can shoot water up to 25 feet high, the fountain's center nozzles showcase a spinning and rotating fan effect that is fully programmable for special event shows. For more on Martin Aquatic's interactive water features, click here.
Services:
For this project's choreographed show fountain, Martin Aquatic provided hydraulic, structural, filtration, and chemical system design and engineering services, as well as concept design and show programming and choreography.
Location:
Lewisville, Texas
Year:
2017
Market Sectors: