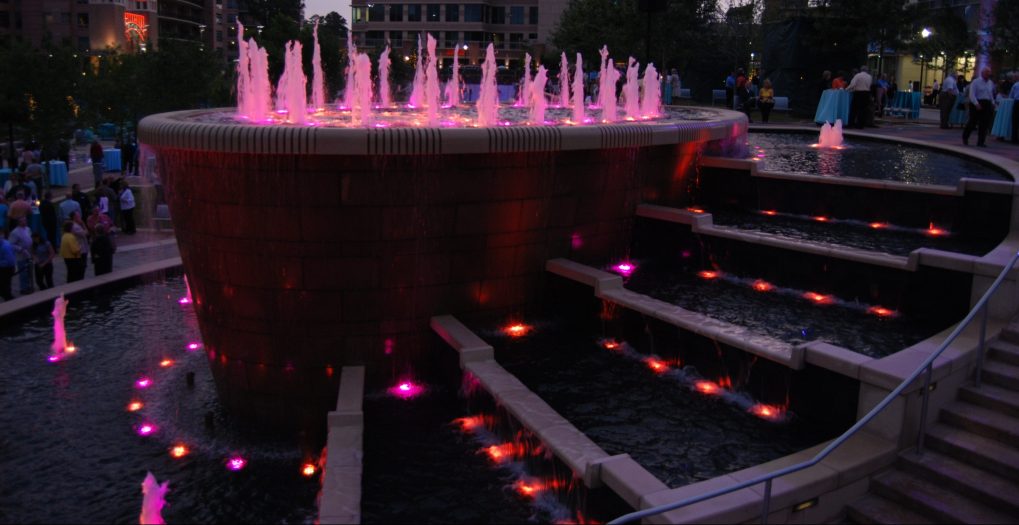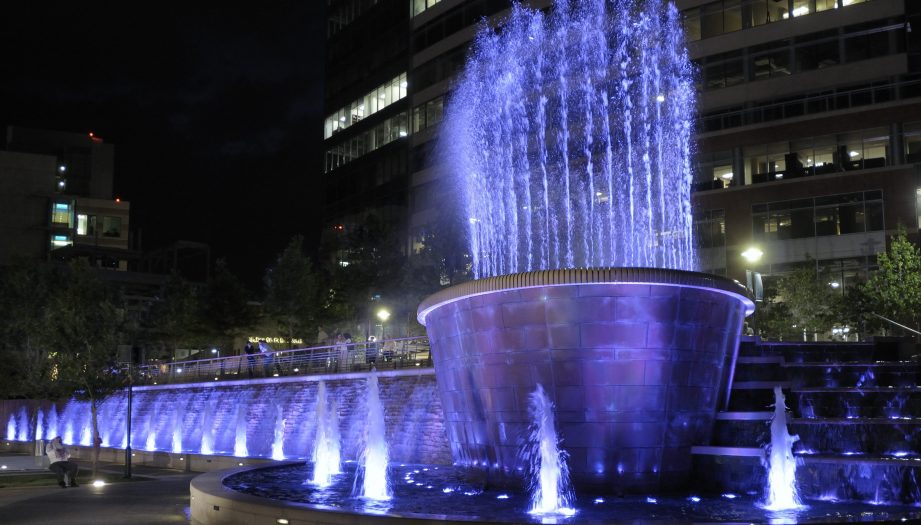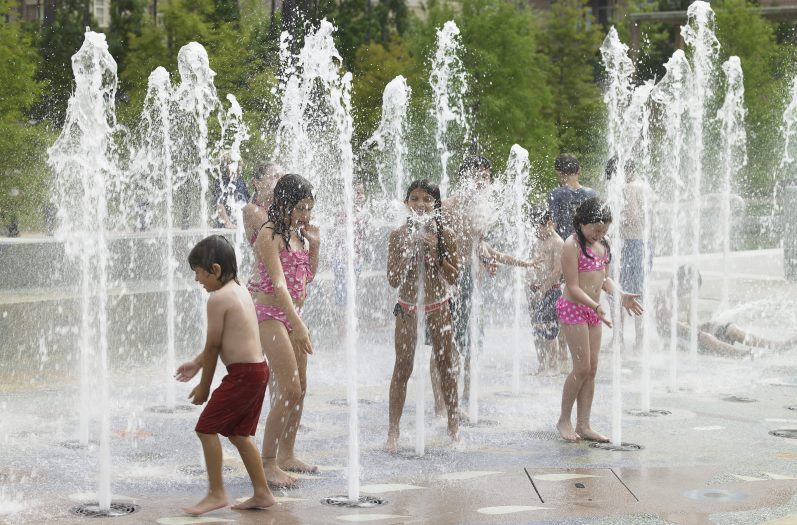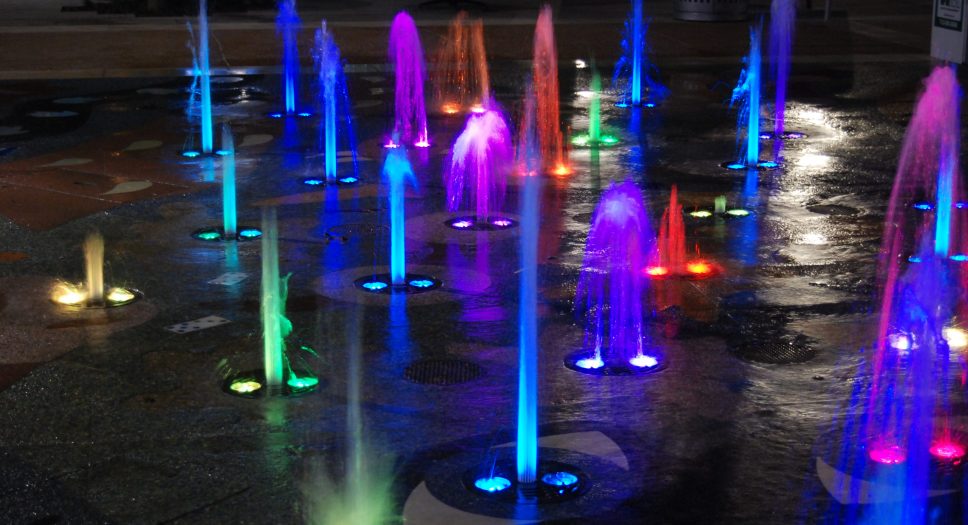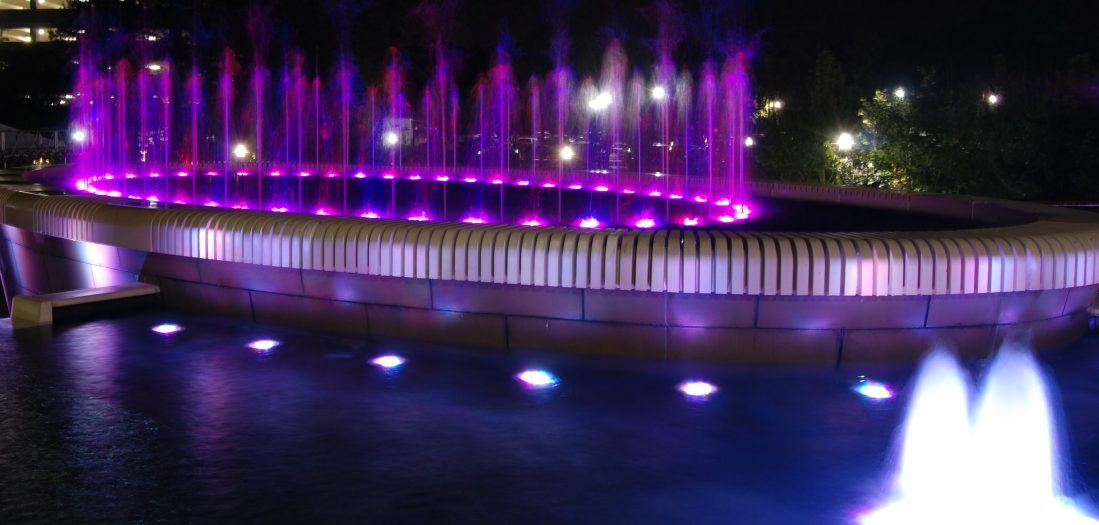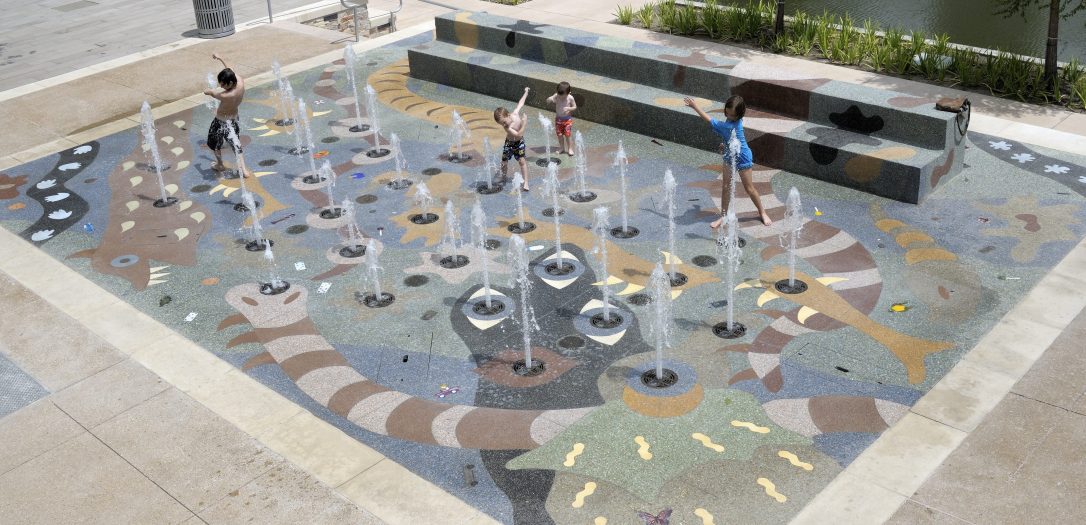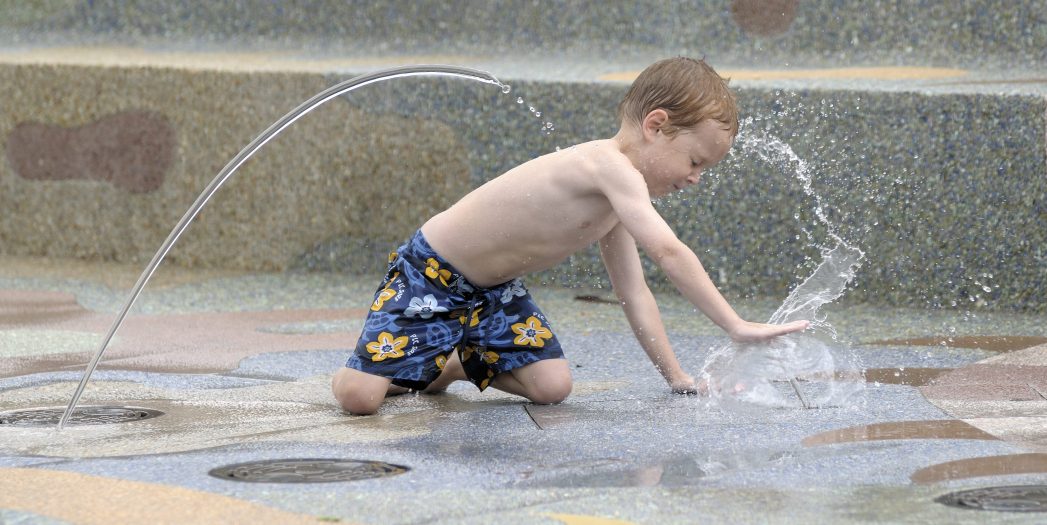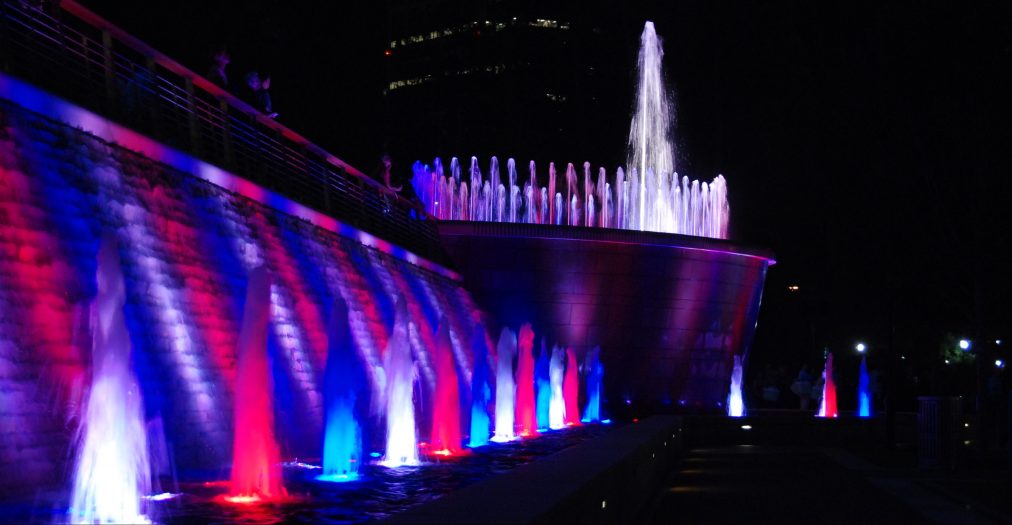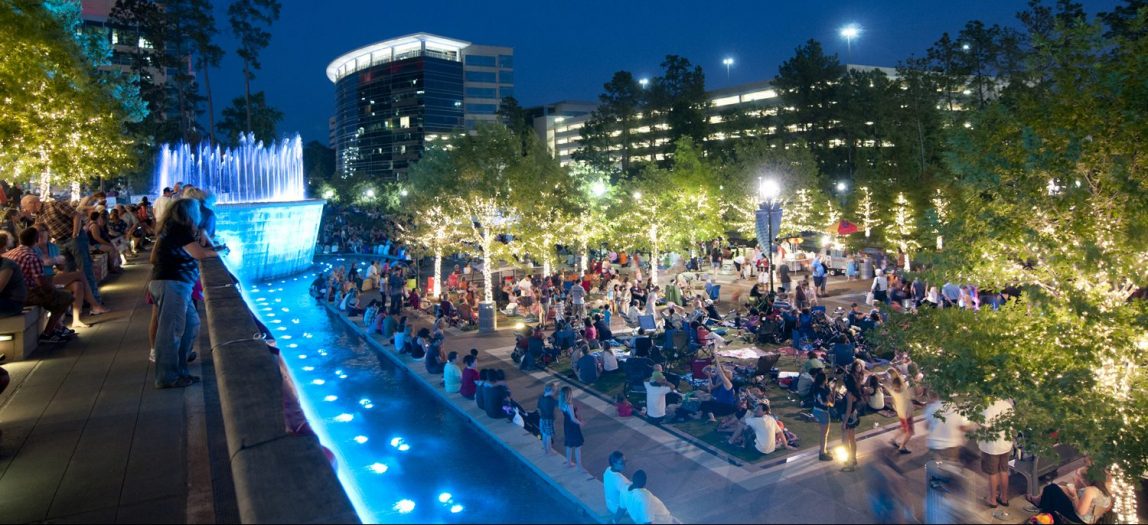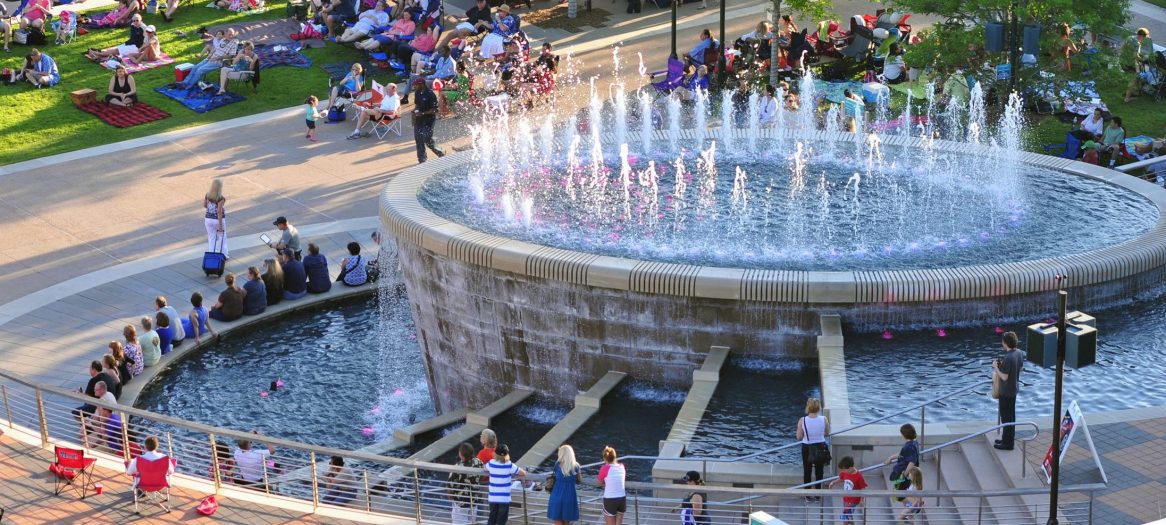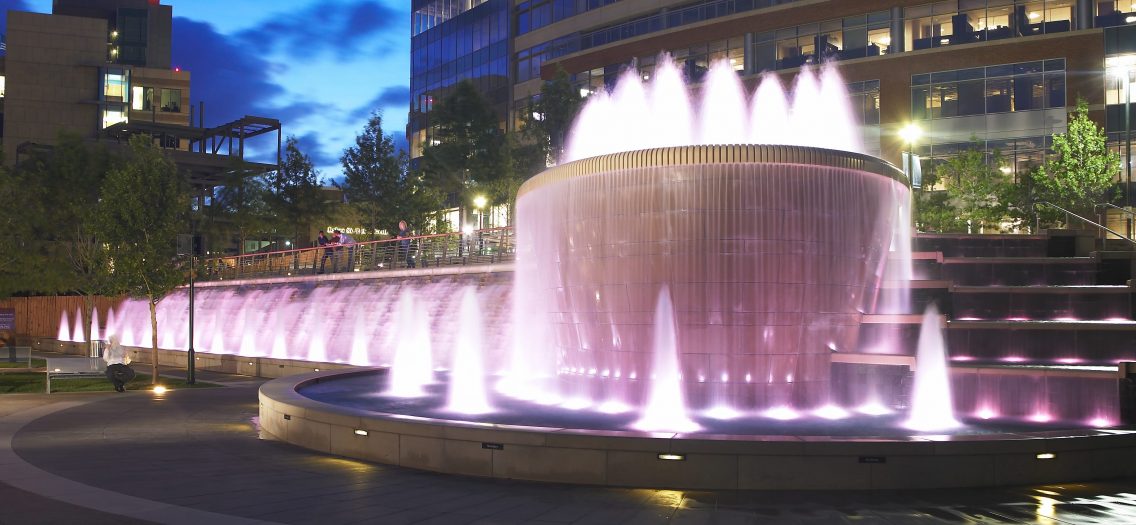 The Woodlands Waterway Square
Located just outside of Houston, Texas, this master-planned community features a world-class show fountain and interactive water feature. The urban park at The Woodlands Waterway Square is the "downtown" of this 28,000-acre development. The show fountain is the central feature of this urban park; its stepped water cascades measure more than 120 feet long and the nozzles exceed water spray heights of 75 feet. With a custom designed water wall, hundreds of sequenced nozzles, and a state-of-the-art LED lighting system, this musical choreographed show fountain captivates audiences of all ages. For more projects like The Woodlands, check out Martin Aquatic's Interactive Water Features page here.
Services:
For this project's choreographed show fountain, Martin Aquatic provided hydraulic, structural, filtration, and chemical system design and engineering services, as well as show programming and choreography.
Location:
The Woodlands, Texas
Year:
2007
Fun Facts:
2009 Park Design Excellence Award - Texas Recreation and Park Society
Market Sectors: