Blue Mar Basins
Our Approach
Over Martin Aquatic's 35-year history, we have built up a portfolio of projects that have increased in size and scope, culminating in our new approach to large-scale swimming amenities, Blue Mar Basins™. The Blue Mar Basins system delivers pristine water quality for features measuring 1 acre or more. Through our experience designing bodies of water with limitless programming capabilities, we can help our clients develop one-of-a-kind aquatic destinations.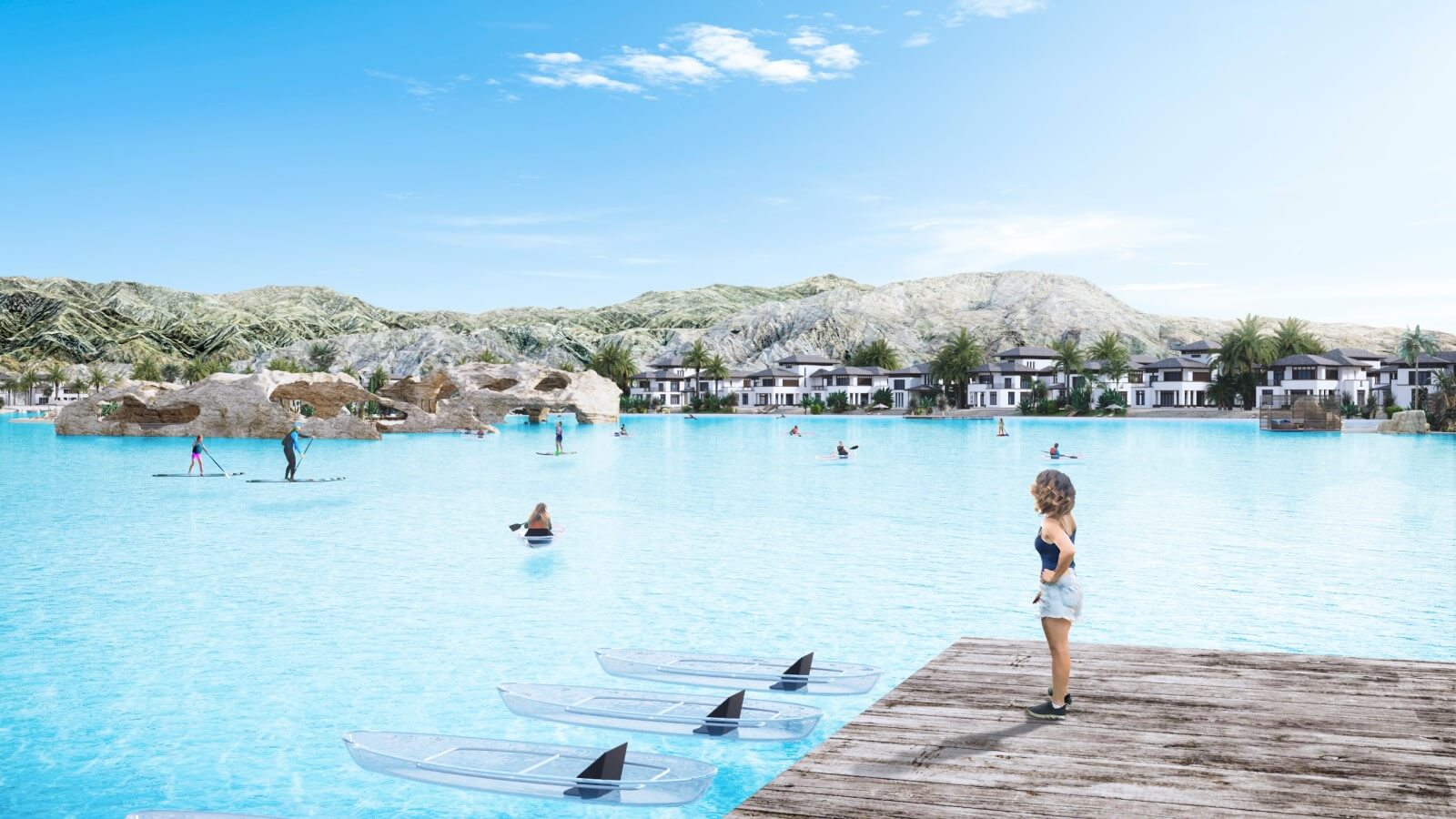 Understanding the Project
Because of the nature of these sizable amenities, our team works alongside the client and any other design consultants to determine the primary focus of the feature. Whether the basin is the anchor of a major housing development, part of a waterpark/resort, or a standalone surfing attraction, every element is carefully considered. Our team at Martin Aquatic takes into account both client preferences and demographic data to shape the swimming environment to be uniquely suited for that location.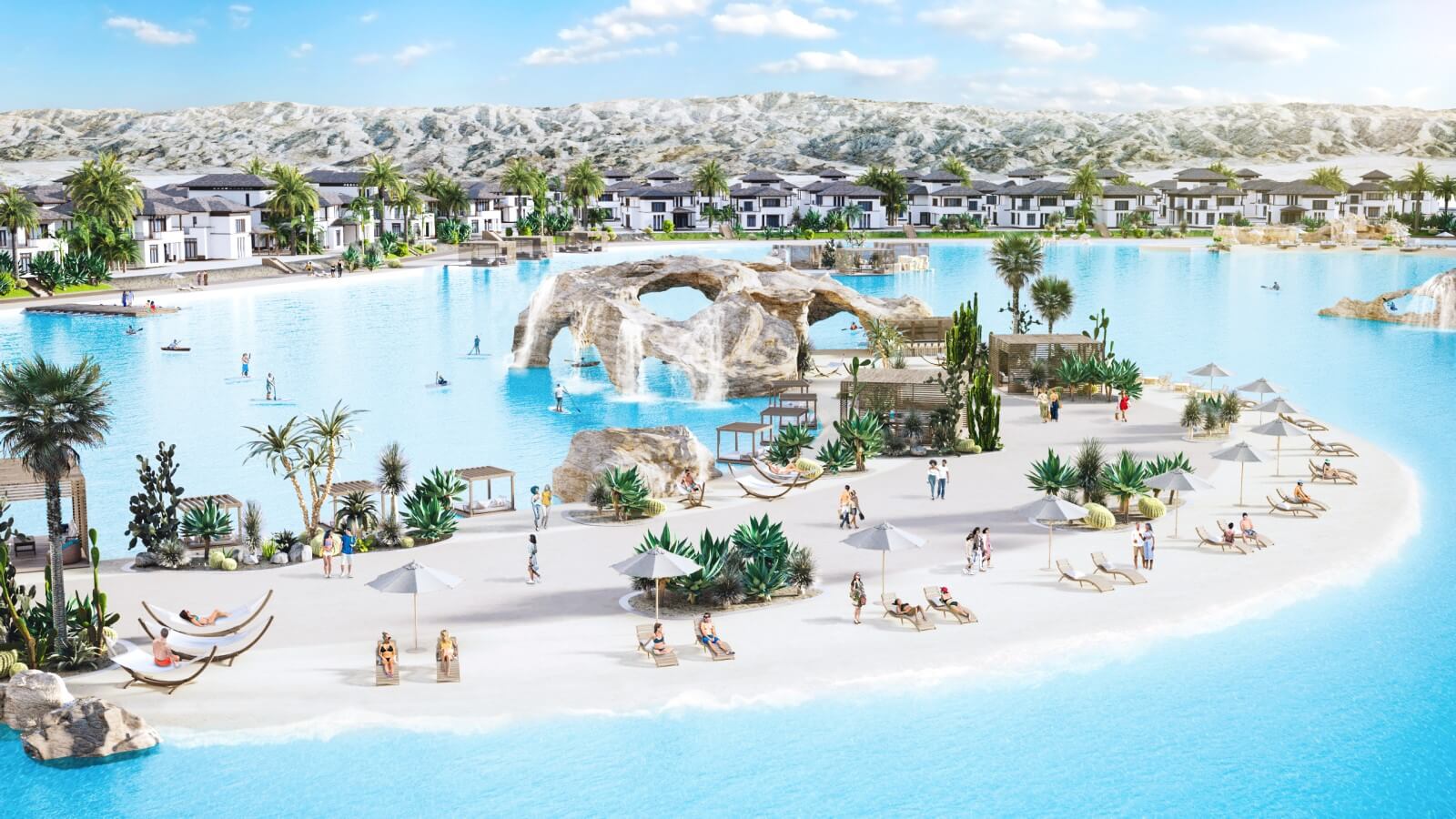 Designing the Space
Our team approaches multi-acre aquatic environments with an eye toward usability, ensuring that surface area isn't wasted, but instead arranged for a specific purpose. Shallow water, deeper water, beach zones, islands, and more are all master planned to appeal to the desired audiences for a unique aquatic experience. Adventure-focused spaces could be centered by surf zones from some of the best wave generation technology; family-focused areas can include zero-entries or spraying elements; adult zones might offer swim-up bars next to DJ stages. With the size of any basin, the design can offer unlimited programming opportunities.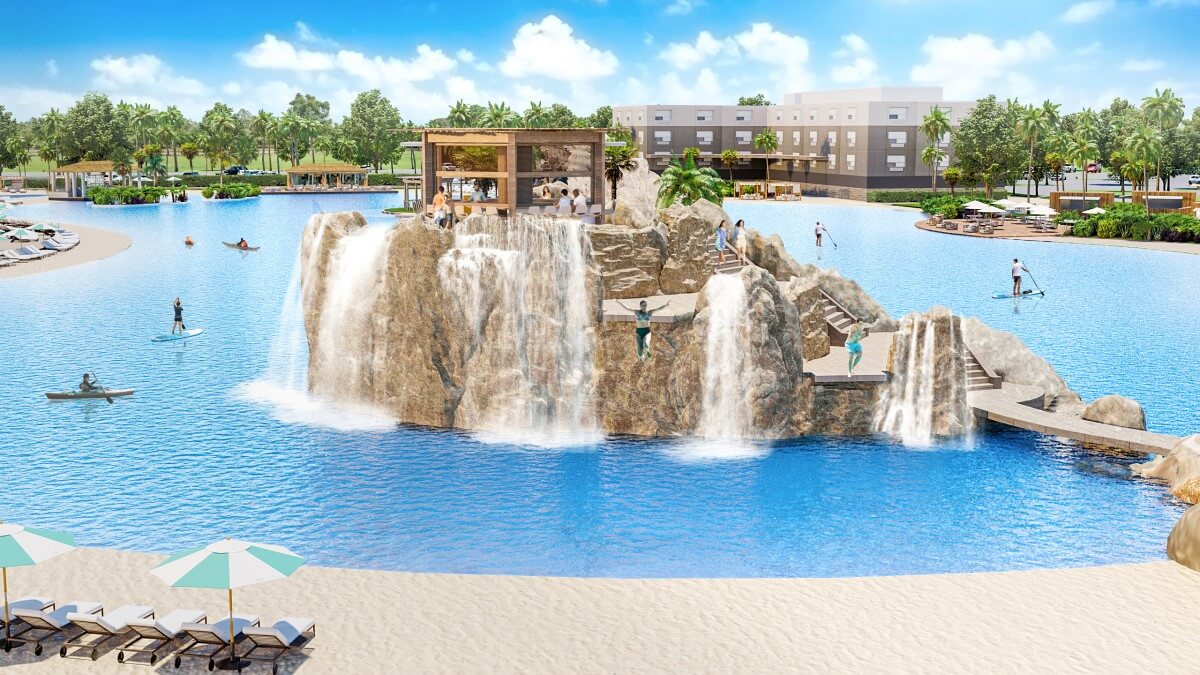 Applying Engineering Principles
The crucial element of any Blue Mar Basins system is the way it is engineered, which is the main reason that our clients rely on Martin Aquatic's expertise. We have developed this patent-pending technology to be more sustainable than traditionally-designed swimming pools, while maintaining a higher quality of water than other systems currently available on the market. Using Blue Mar Basins technology, these swimming amenities will experience greater water savings, chemical savings, and energy savings through a proprietary process for filtration, automation, and water distribution. Every basin is developed with advanced Computational Fluid Dynamics (CFD) modeling to simulate how the pool will function in a real-world environment. This removes any guesswork from the process to base the design on calculated and tested engineering principles.
Protecting the Client's Vision
Our primary goal is to create an aquatic amenity that fits the vision of the client while delivering a constructible reality. By rooting the design in sound engineering principles, our Blue Mar Basins technology blends years of aquatic expertise with a meticulously calculated model to exceed owners' expectations. Let us deliver our Blue Mar Basins system on your project to deliver a world class swimming amenity for your guests.