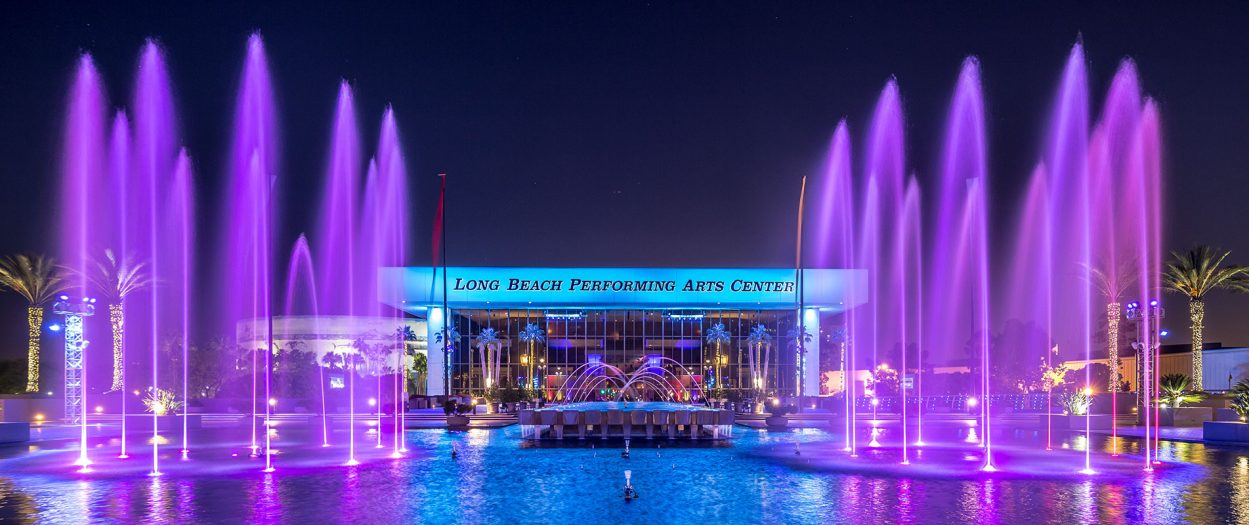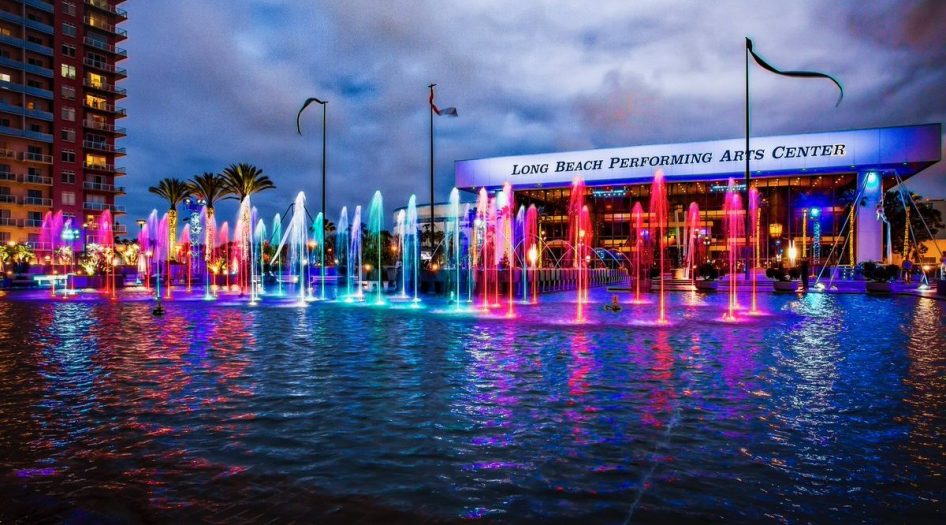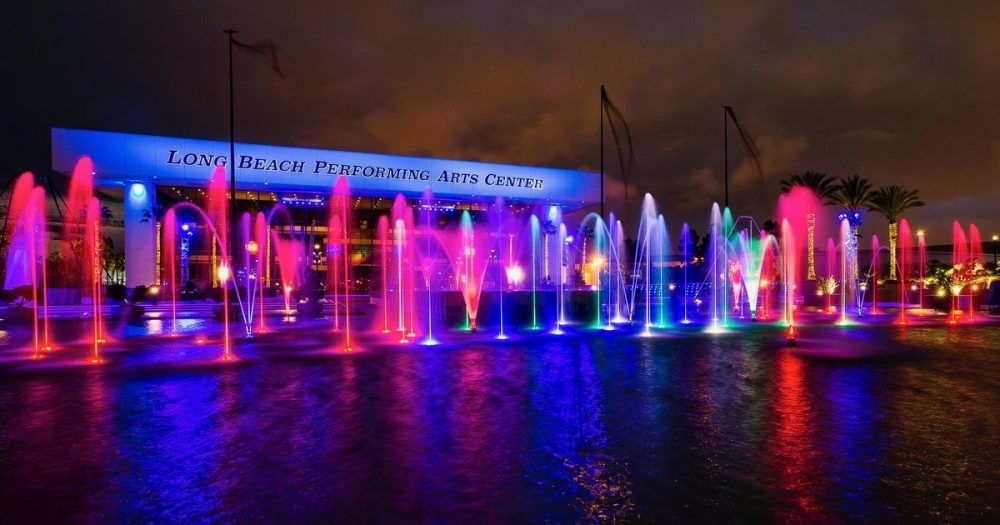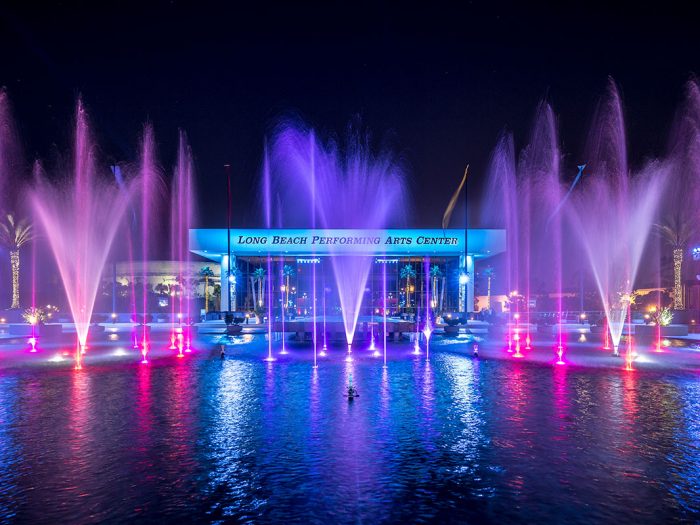 Long Beach Performing Arts Center
Located in southern California, the plaza outside of the Long Beach Performing Arts Center serves as a grand entrance for both the city's theatre venue as well as the adjacent convention center. The newly renovated show fountain features more than 130 nozzles and underwater color-changing LED lights across 15,000 square feet of an upper and lower basin. Every night, the plaza hosts a dazzling fountain spectacular choreographed to music, and the fully-programmable fountain can be color-customized for private parties or citywide celebrations. For more on Martin Aquatic's Water Feature projects, click here.
Services:
For this project's choreographed show fountain, Martin Aquatic provided hydraulic, structural, filtration, electrical and chemical system design and engineering services, as well as show programming and choreography.
Location:
Long Beach, California
Year:
2018
Market Sectors: