Water Features
Our Approach
Water Features are active works of art. Whether an architectural feature that serves as a focal point for gathering in an open space at a corporate headquarters, an entry fountain that welcomes guests with an exciting synthesis of lights and vertical water effects, or even a show fountain with hundreds of sprays choreographed to music—our water features can create stunning new ways for people to engage with water.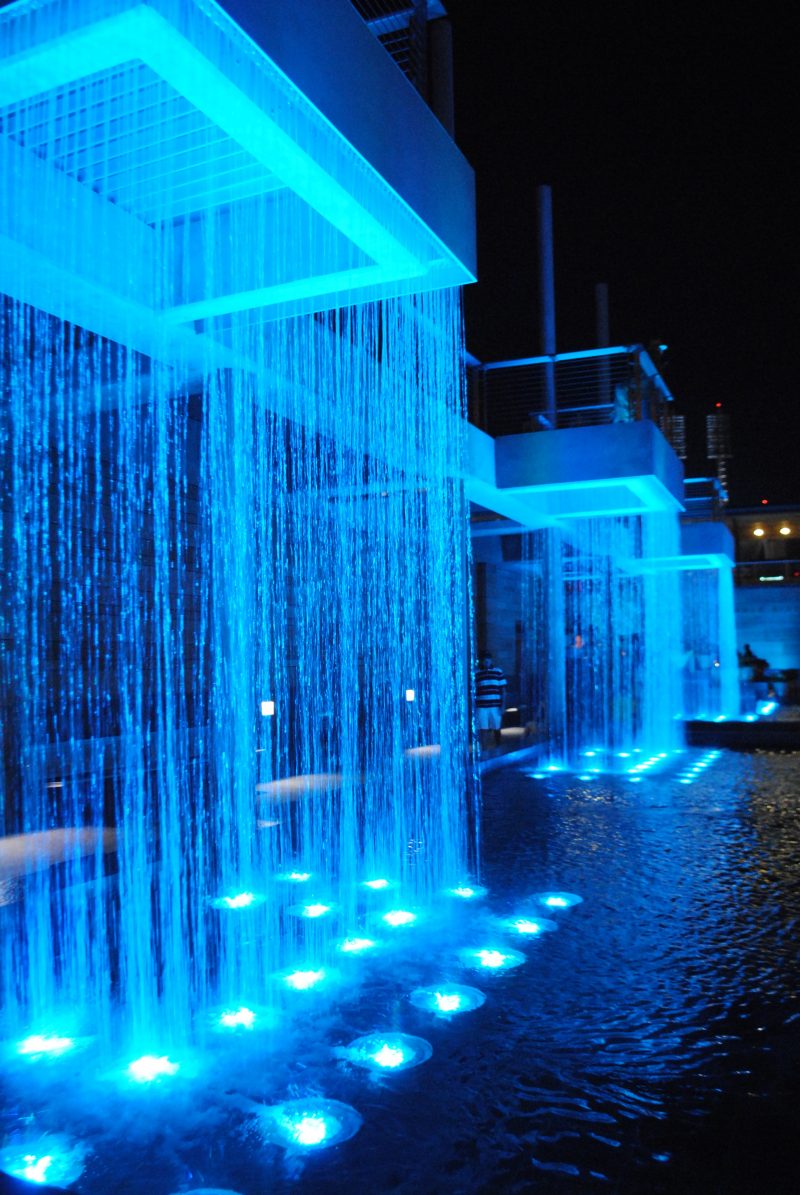 Designing the Space
Before addressing what can be done in the design of a water feature, our team of aquatic professionals works to determine what should be done—what the feature will be conveying, how it will be viewed, and in what context. Our more than 30 years of experience has taught us how to design a water feature that will please both owner and audience, with an eye toward future use of the entire space. Most importantly, through our innovative use of modeling tools, our creative team provides realistic concept renders that help owners visualize the completed water feature through nighttime choreographed show sequences or passive daytime programs.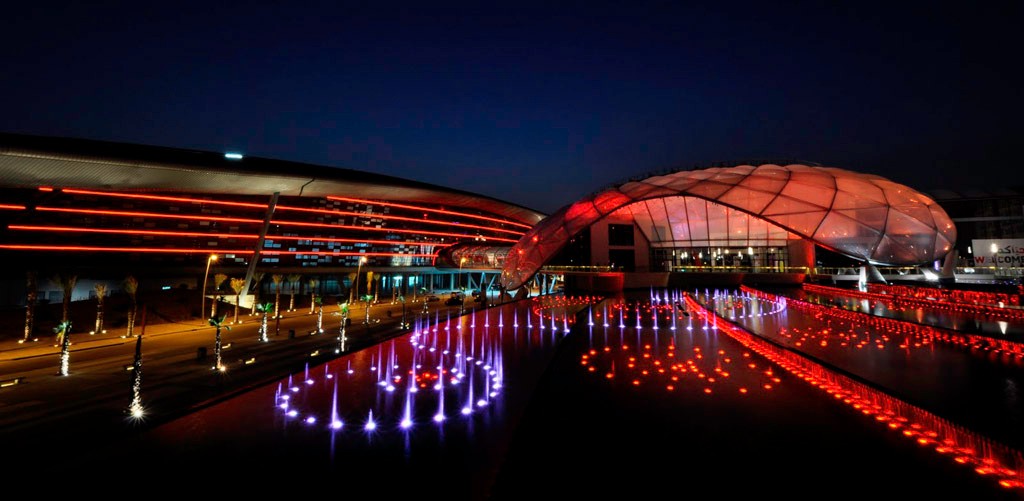 Engineering
Aquatic Realities
Transforming the vision of a water feature into a buildable physical structure takes meticulous calculations and a thorough understanding of aquatic engineering. Using an experienced consultant like Martin Aquatic ensures that the elegant design for a fountain can follow the laws of fluid dynamics while accomplishing its expected routine. Our team of engineers considers the conditions of every feature—if outdoor environmental concerns affect water quality or whether the types of nozzles used will require different sized pumps or control systems. Having engineering professionals who specialize in multiple disciplines (Mechanical, Chemical, Electrical, and Structural) allows Martin Aquatic to deliver comprehensive drawing packages unmatched in the industry.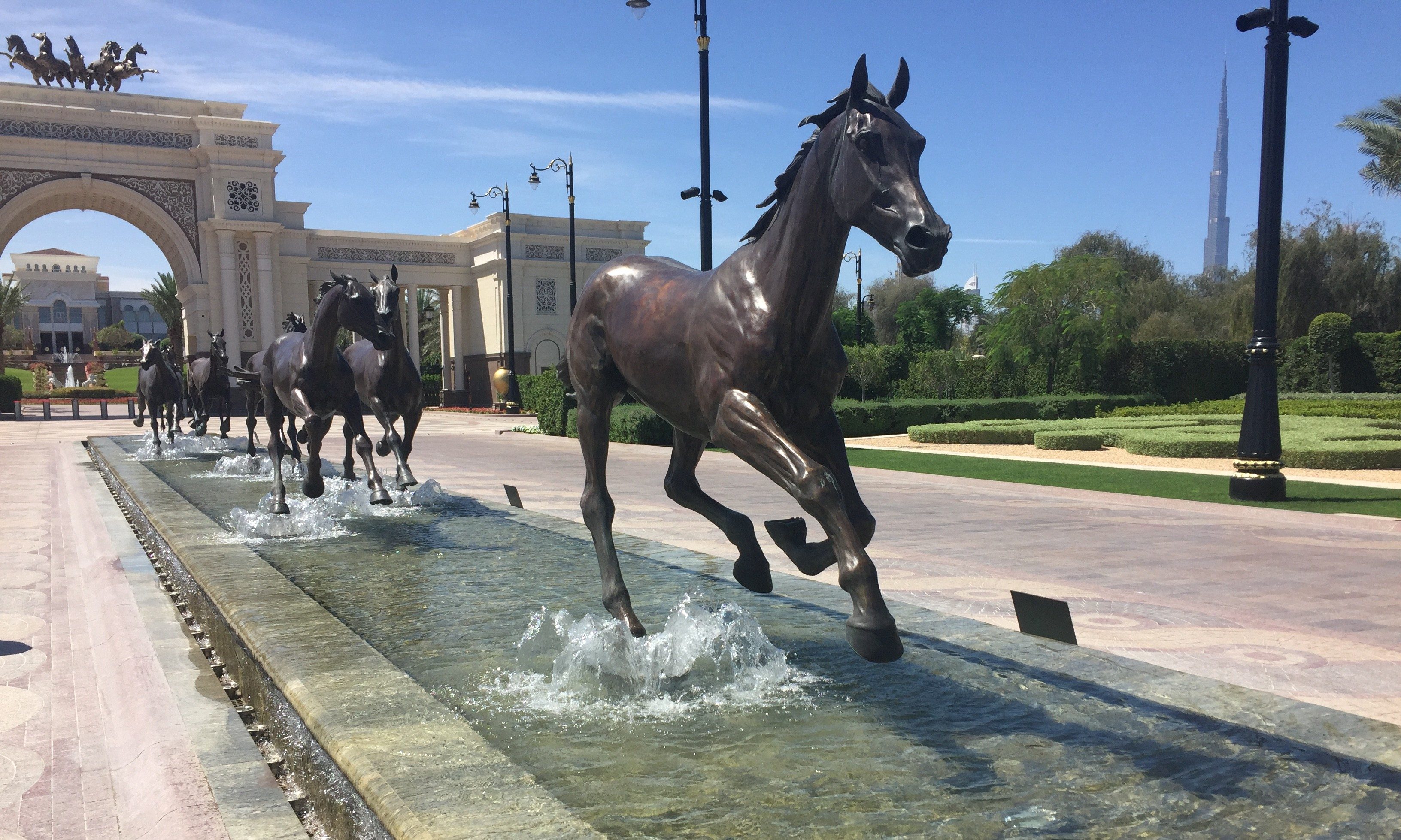 Managing the Construction Chaos
The on-site installation of a water feature comes with a special set of challenges. Whether building from a blank canvas on a new project site, or working around existing groundwork on a fountain renovation, our experienced team oversees the construction during routine site observations to make the project run smoothly. Adding in the complexities of nighttime underwater illumination, Martin Aquatic's project managers assist with test runs at the project site around the clock. Reaching the scheduled completion while mitigating any problems that arise is our top priority.
Completing the Vision
Martin Aquatic has created dramatic works of fountain spectaculars, as well as subtle features that blend effortlessly into the surrounding landscape or indoor area. Working hand in hand with our development partners through every stage of project design, our team breathes life into still pools to create engaging water. Let us help you design the perfect fit for your water feature vision.