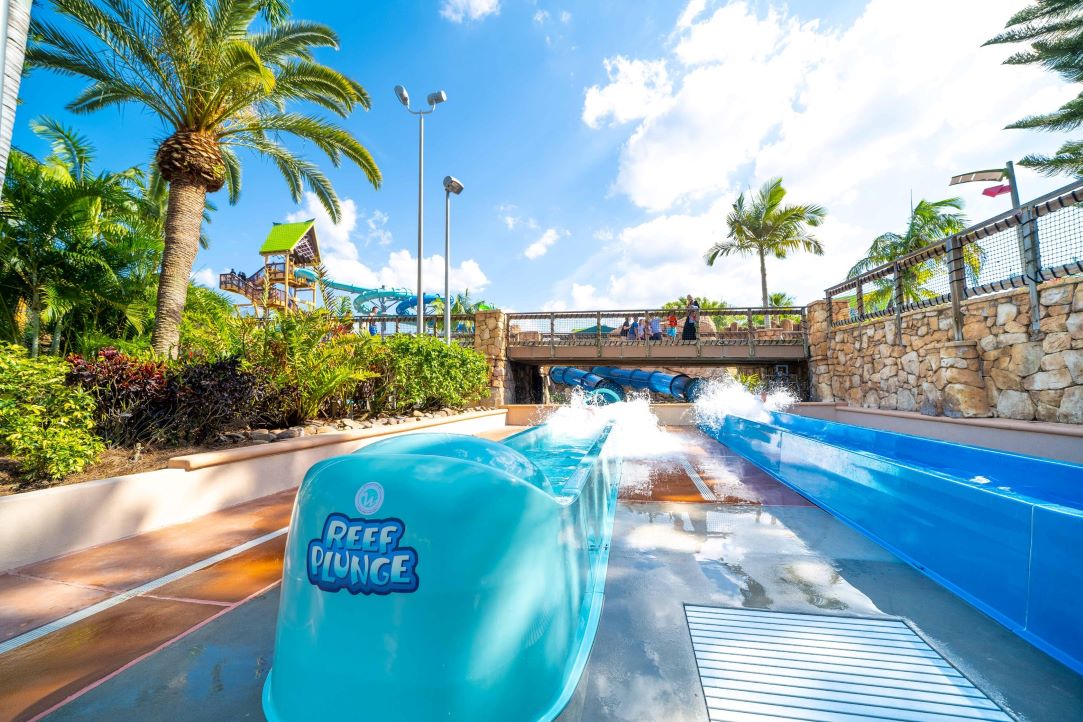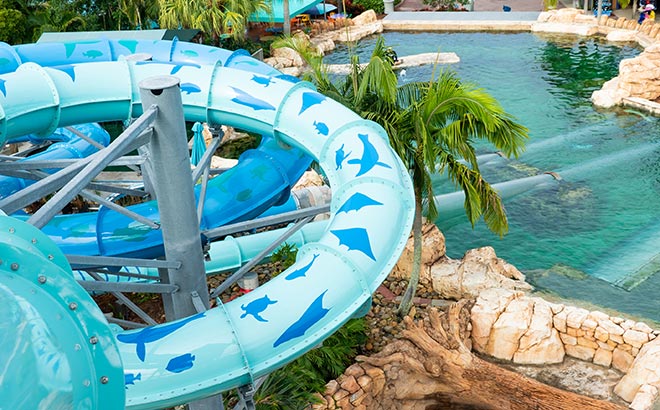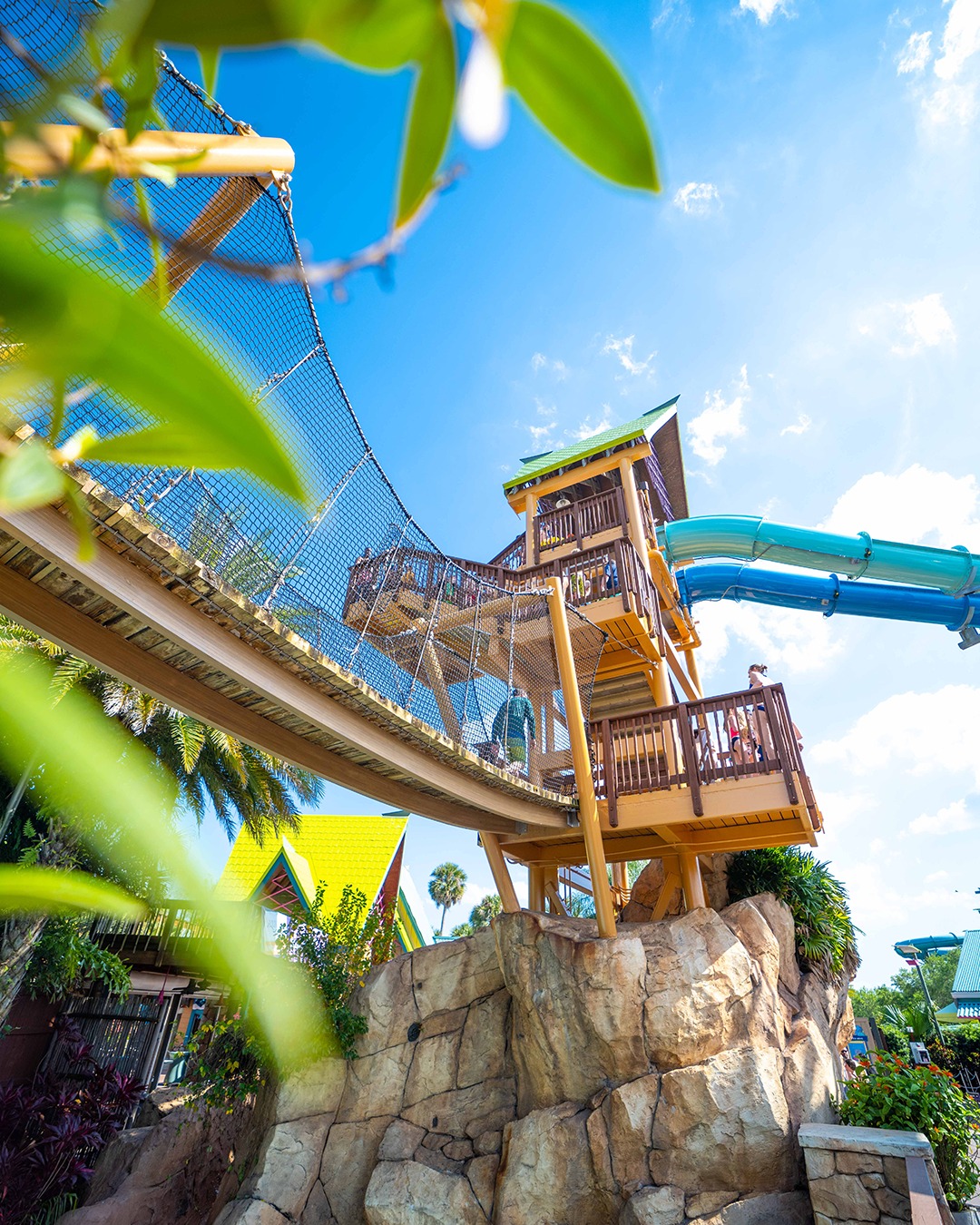 SeaWorld Aquatica's Reef Plunge
Located in SeaWorld Aquatica's Orlando location, the Reef Plunge attraction received an exciting renovation to give guests an all-new ride experience. This water slide takes guests through over 330 feet of twists and turns, complete with Aqualucent cutouts in the shape of marine life to create a dazzling lighting effect. The attraction's plunge pool was also transformed into new slide runouts and deck drainage, all of which help to conserve water usage and allow for a safer experience exiting the attraction.
Services:
For this renovation project, Martin Aquatic provided hydraulic, structural, filtration, and chemical system design and engineering services.
Location:
Orlando, Florida
Year:
2021
Market Sectors: