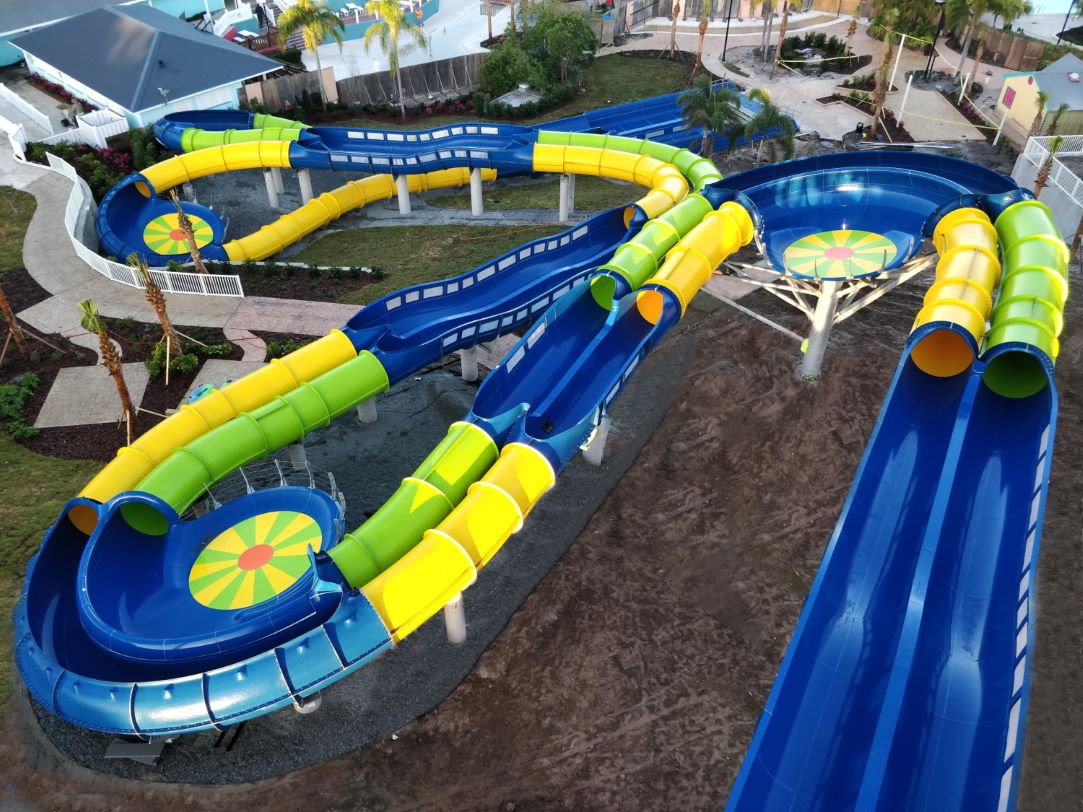 Adventure Island Rapids Racer
Located in Busch Garden's own water park, the Rapids Racer attraction features two dueling raft slides built with thrills in mind. After entering a two-person raft, riders are sent through nearly 600 feet of slide in a race against their opponents. As guests speed through narrow tunnels, twisting and turning throughout the course of the ride, they take on the dueling saucers, a first of its kind. The slides also feature low walls, allowing riders to directly see their opponents as they soar towards the finish line. Although there can only be one first place winner, the exhilarating speed and swirling turns offer fun for all who take on the Rapids Racer.
Services:
For this water park attraction, Martin Aquatic provided hydraulic, structural, filtration, and chemical system design and engineering services.
Location:
Tampa, Florida
Year:
2021
Market Sectors: