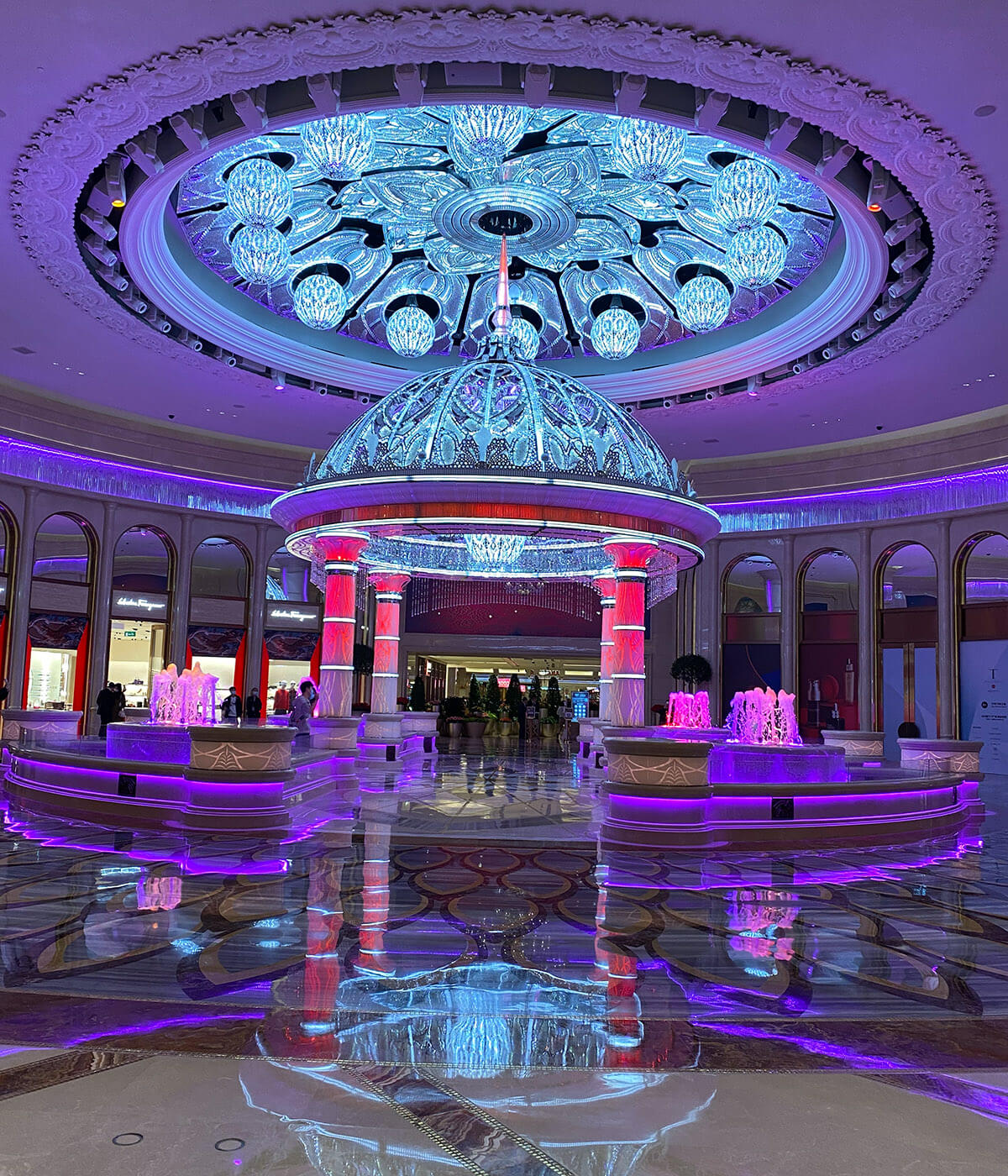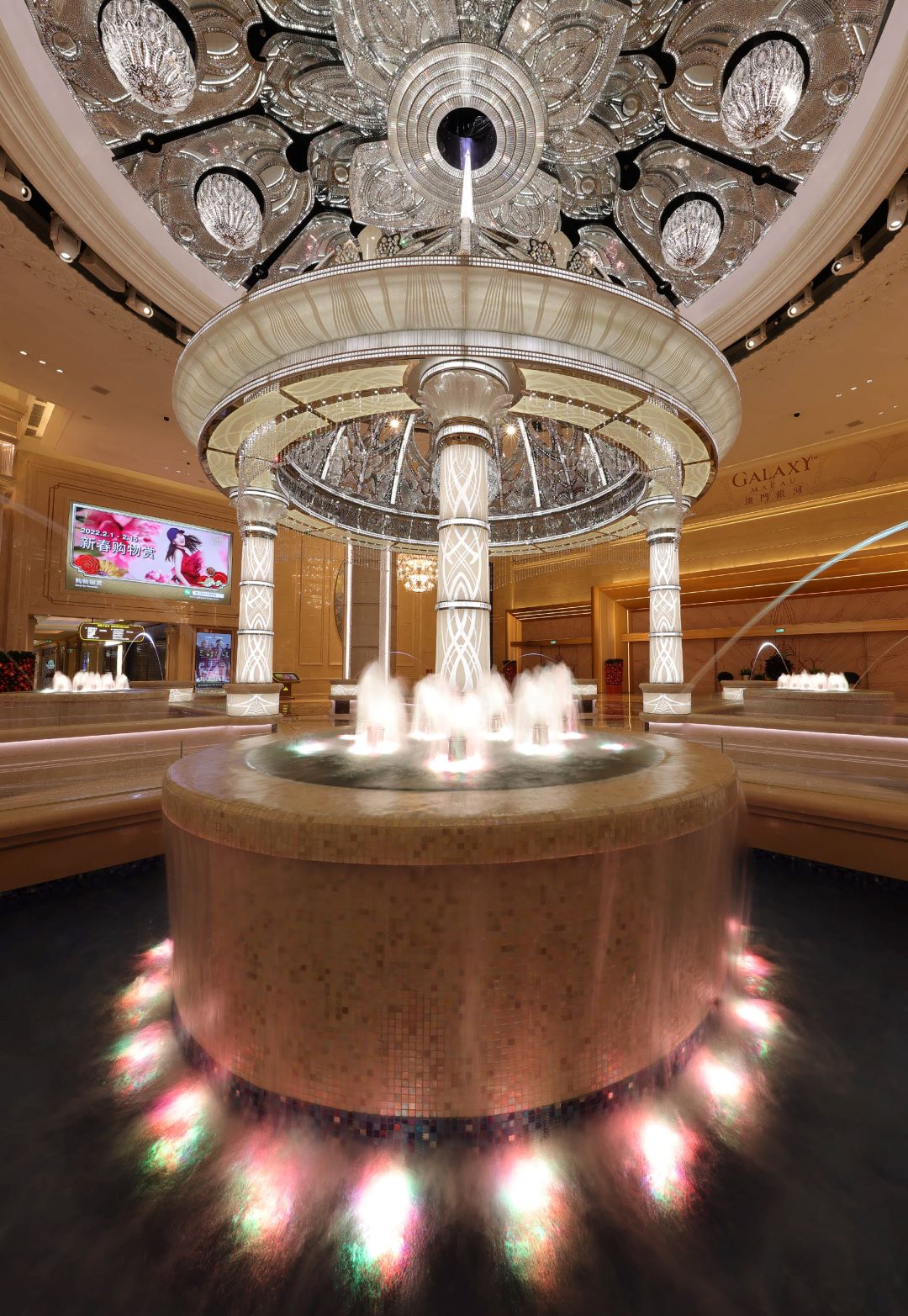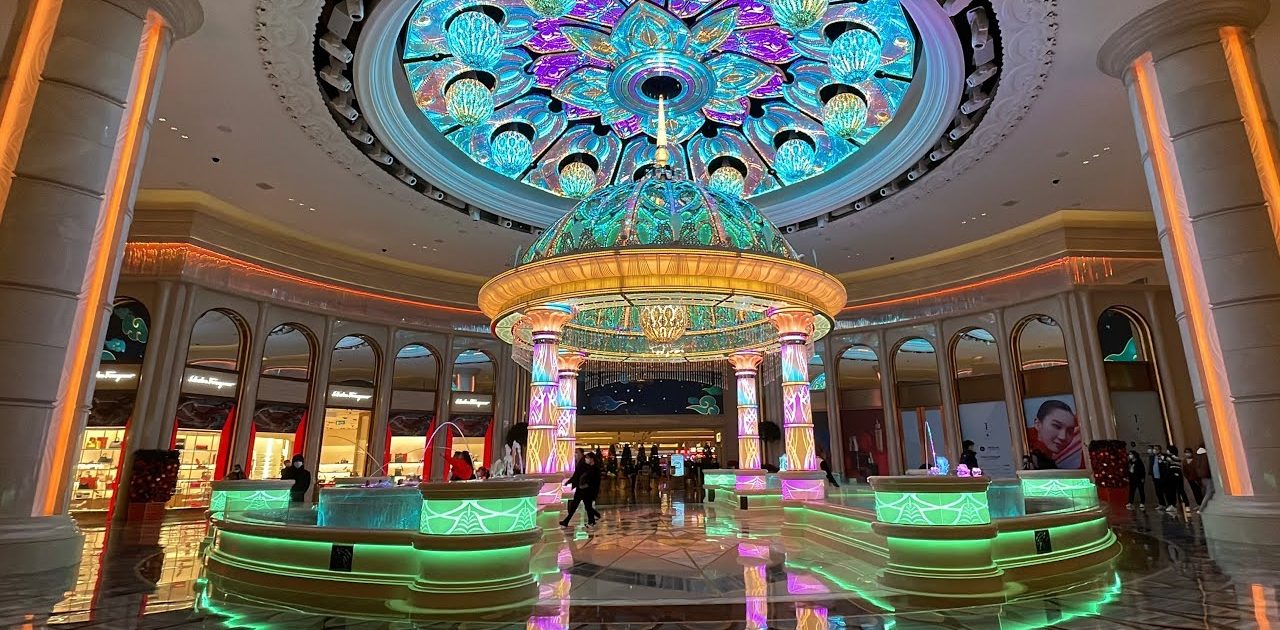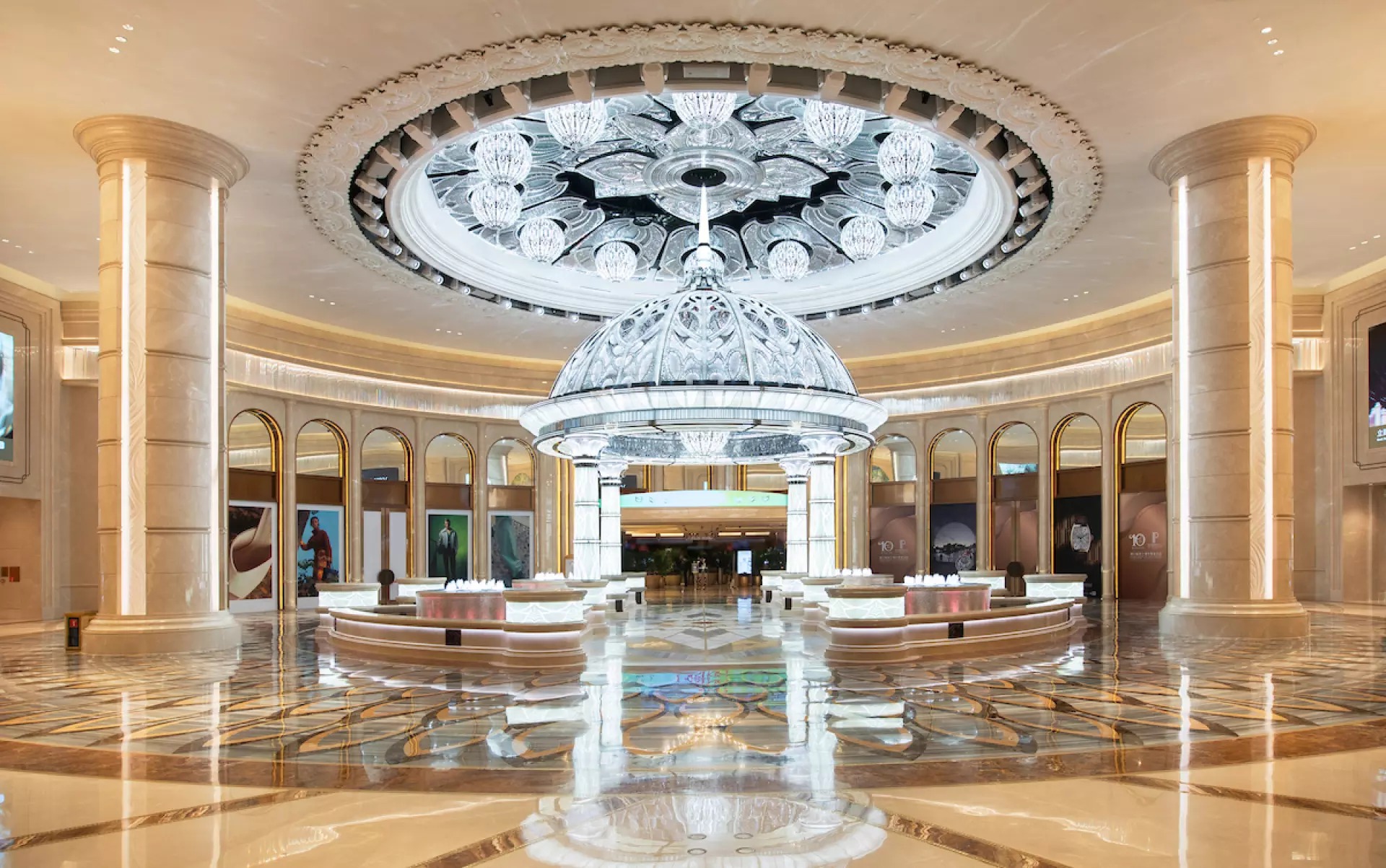 Galaxy Macau Crystal Lobby
Located in the resort city of Macau, the Crystal Lobby inside the Galaxy Macau is a new thematic spectacle featuring dazzling light, video, and water effects. The show is centered on a pavilion structure embellished with more than 380,000 cut Bohemian-crystals that also adorn the ceiling and moving chandeliers. With lighting effects weaving in and out of nearly every section of the pavilion, the lobby also prominently features 32 dancing fountains and eight leaping water jets, all synchronized to original music and sound. The fountains serve to enhance the floor-to-ceiling spectacular with color-changing LED lights and water streams that can leap over guests, directing their gaze upwards to the show above. Martin Aquatic worked closely with The Hettema Group, whose incredible vision and technological innovation enhances and complements the luxurious style the Galaxy Macau is known for.
To learn more about the project's immersive and captivating features, visit the official Galaxy Macau website for more information.
Services:
For this attraction's water features, Martin Aquatic provided fountain show control coordination, full filtration design, fountain equipment design and selection, and submersible lighting layout and design.
Location:
Macau, China
Year:
2019
Market Sectors: