Thermal Beach Club
Thermal, California
Designed 2022
Opening 2024
Located in the luxury private community of Thermal Beach Club, this 20-acre swimming amenity uses a Blue Mar Basins™ patent pending system to provide residents a comprehensive aquatic experience. The highlight of the experience is a 3.8-acre surfing zone that uses the top wave-making technology on the market. Conceptualized by Martin Aquatic, the site plan for this basin includes peninsulas accessible by land bridges and islands that can be reached by paddleboards, kayaks, or swimming.
The entire basin is geared toward Thermal Beach Club residents with an active lifestyle; in addition to the central surfing area boasting authentic ocean swells, another space hosts individual-wave surf generators for training as well as rock climbing and cliff jumping into deeper water. For luxurious leisure time, ample seating and lounge areas surround the basin as well as extend onto the islands and peninsula. Adults can enjoy special hidden moments—from the speakeasy bars and firepits, to the waterfall grottos, and private cabanas and hammocks. Families staying at Thermal Beach Club can take advantage of the beach entries throughout, as well as the shallow water splash zone.
Key Project Stats:
20 acres
Uses Blue Mar Basins technology
3.8 acre surfing zone powered by Endless Surf
Waves ranging from 1-7 feet high
Islands with bars, cabanas, rock jumps and more
Entire body of water engineered using Revit
Services Provided:
Concept design
Hydraulic
Structural
Filtration
Chemical
Patent-pending Blue Mar Basins™ technology
Market Sectors:
Development Partners:
WhiteStar Development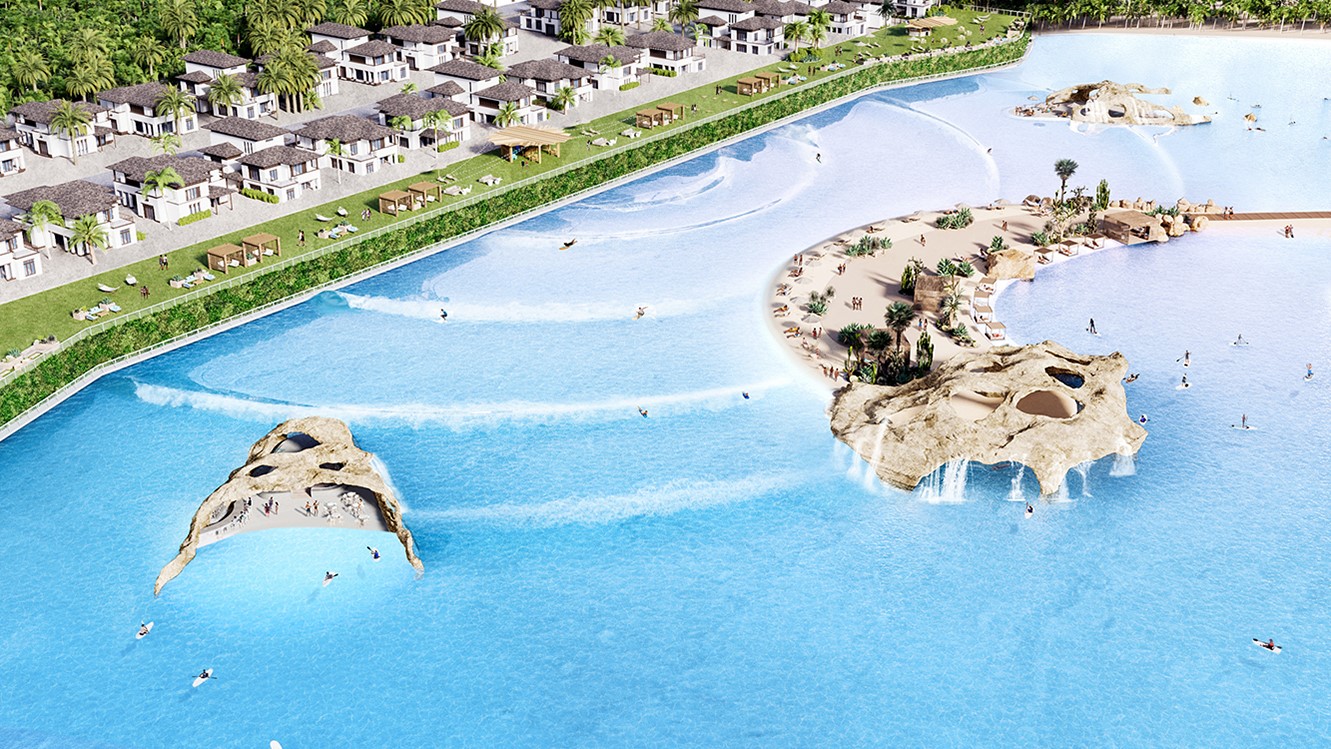 The traveling wave allows for different wave types at different points throughout the basin.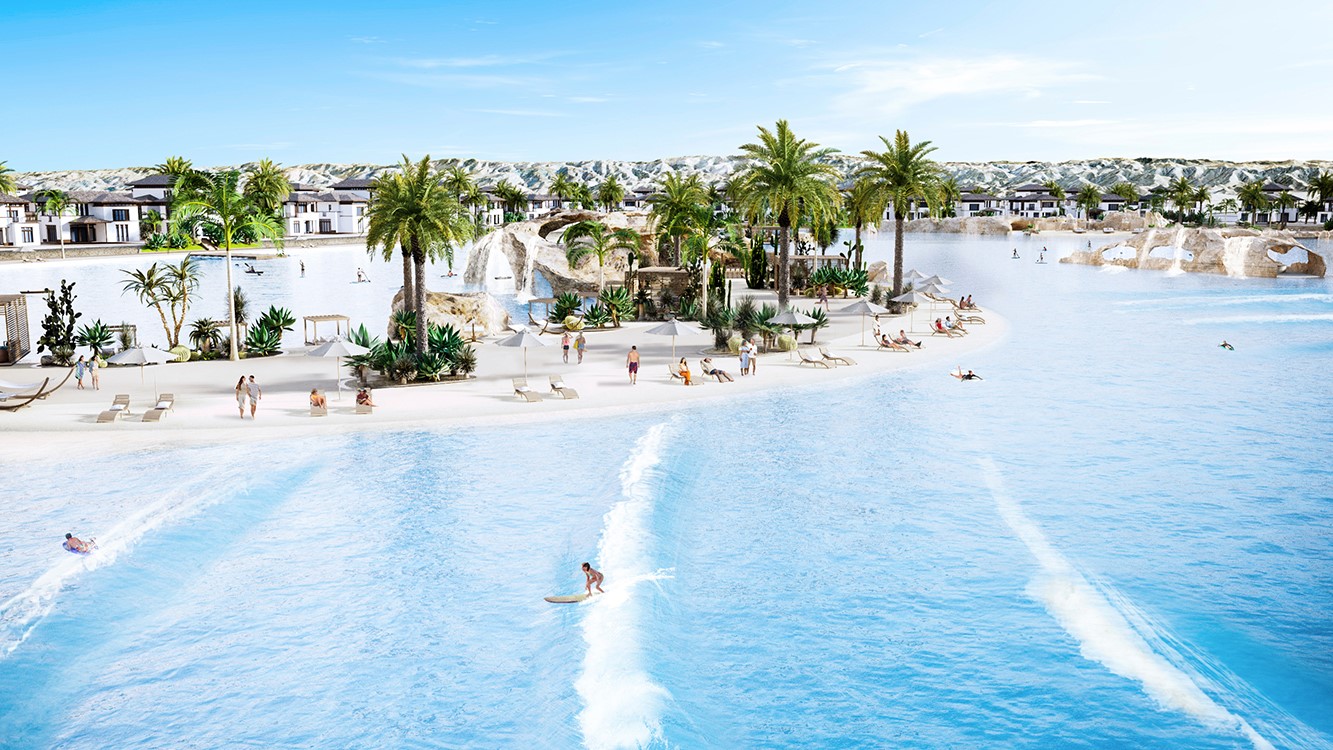 Thermal Beach Club's peninsula offers a great spot for spectators or small waves for beginners.