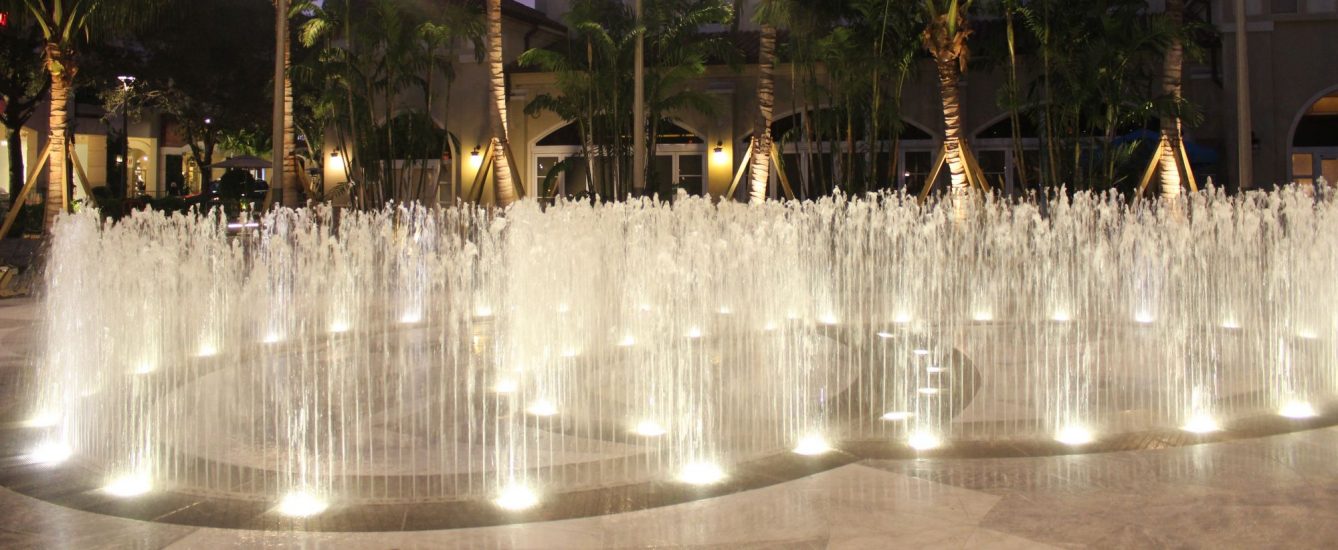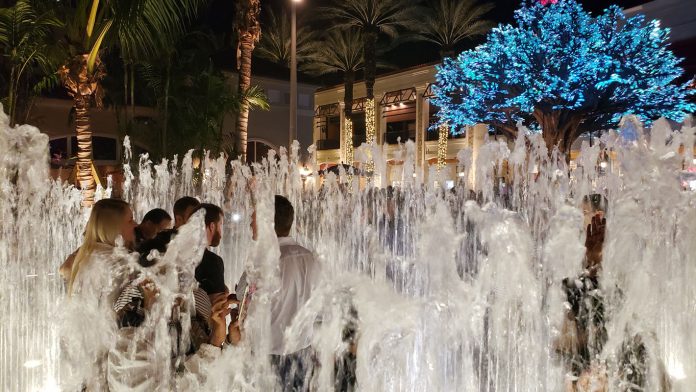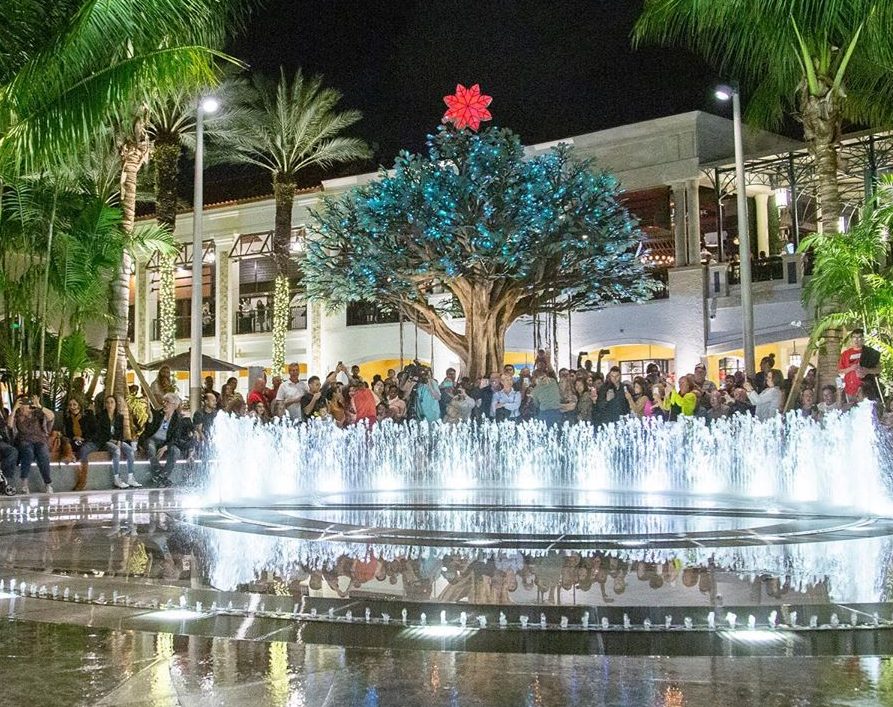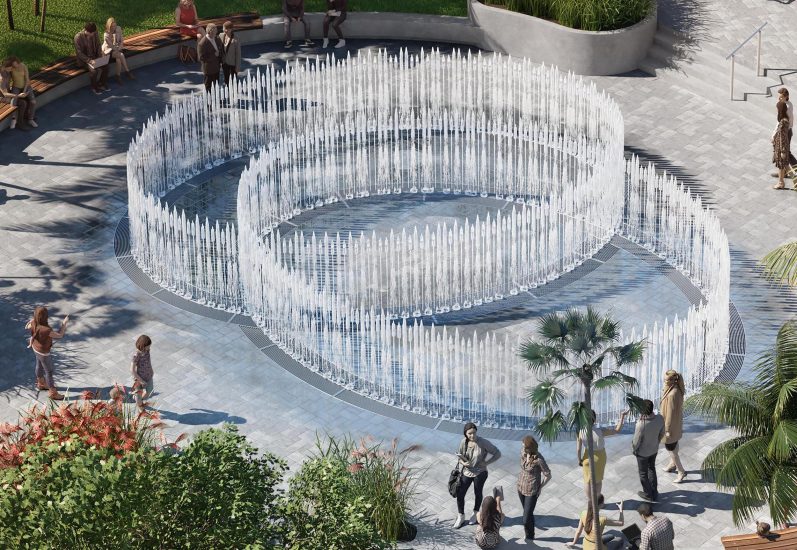 Rosemary Square's Water Pavilion West Palm
Located in the newly revitalized neighborhood named Rosemary Square, this 1,400-square-foot interactive water feature serves as a focal point of the outdoor shopping and dining complex. Called "Water Pavilion West Palm" by its designer, Danish artist Jeppe Hein, the fountain comprises two intersecting rings that invite guests into disappearing "rooms" created by vertical water curtains. Reaching as high as seven feet tall, the spraying nozzles are fully programmable and engage visitors as the water walls raise from the ground periodically. For more on Martin Aquatic's Interactive Water Feature projects, click here.
Services:
For this project's interactive water feature, Martin Aquatic provided the hydraulic, structural, filtration, and chemical system design and engineering services.
Location:
West Palm Beach, Florida
Year:
2019
Market Sectors: