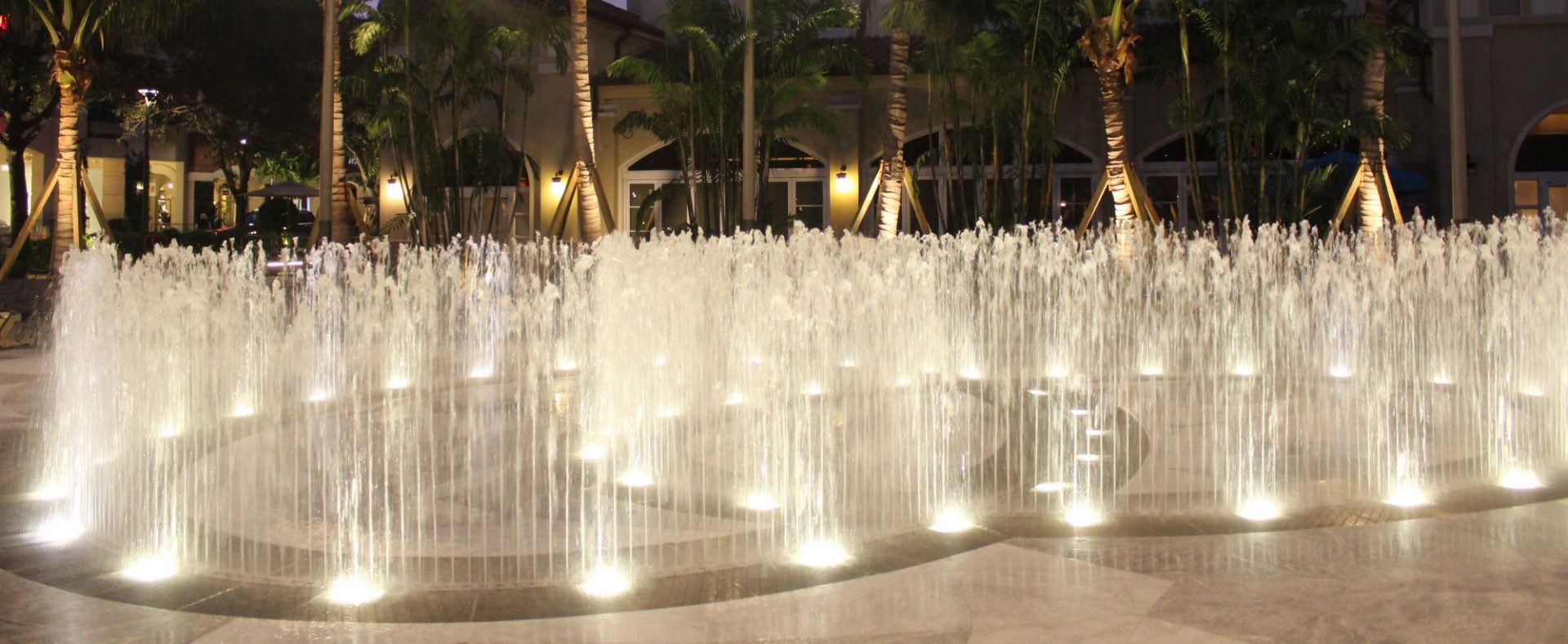 December 12, 2019
Martin Aquatic Brings World-Renowned Artist's Vision to Life in "Water Pavilion West Palm"
This week saw the opening of Water Pavilion West Palm, the new "social sculpture" designed by Berlin-based Danish artist Jeppe Hein, in its new home—the redevelopment of the shopping, dining, and entertainment district now known as Rosemary Square in South Florida.
The long-awaited redevelopment of West Palm Beach's Rosemary Square has come just in time for the holiday shopping season, and one of the biggest openings came this weekend with the commemoration of the Martin Aquatic-designed "Water Pavilion West Palm." This water sculpture was envisioned by artist Jeppe Hein, who is recognized around the world for creating public art intended for engagement. This newest installation is no different, as it features two intersecting rings of nozzles that spray vertical curtains of water. Programmed to rise and fall at different intervals, the water walls create separate "rooms" in which guests can walk and marvel. And thanks to its LED-powered illumination, the water feature can delight guests all through the evening.
This 1,400-square-foot interactive water feature sits at the center of Rosemary Square's main plaza and is the first Hein installation in Florida. It is accompanied by another sculpture, "The Wishing Tree," a towering 32-foot-tall LED banyan tree by Symmetry Labs and NatureMaker. These two features offer shoppers and diners a beautiful atmosphere through Rosemary Square's late night hours.