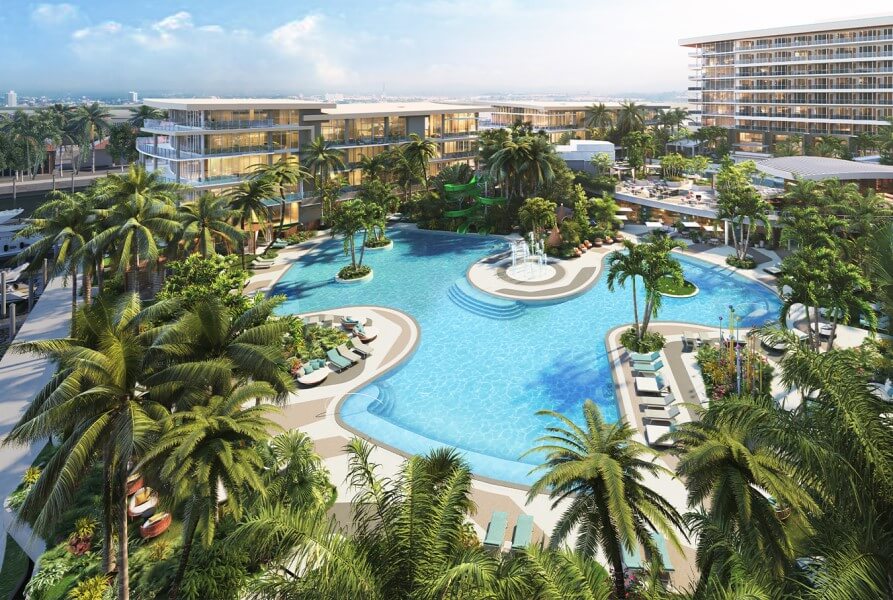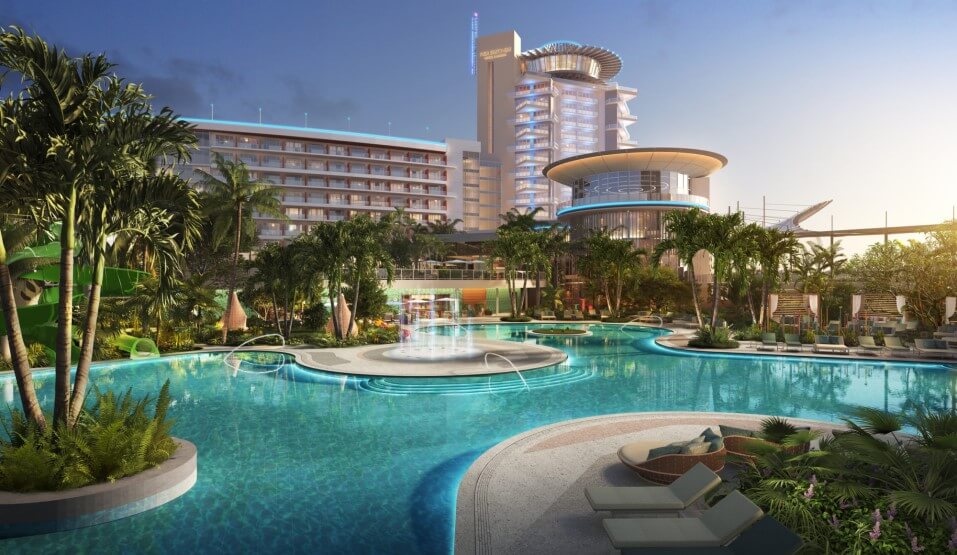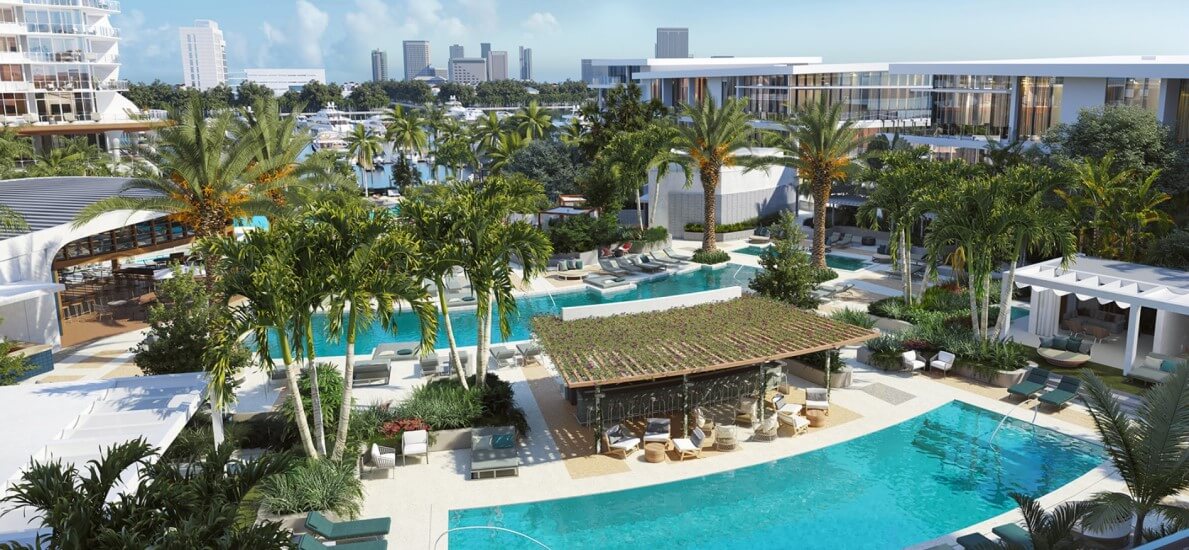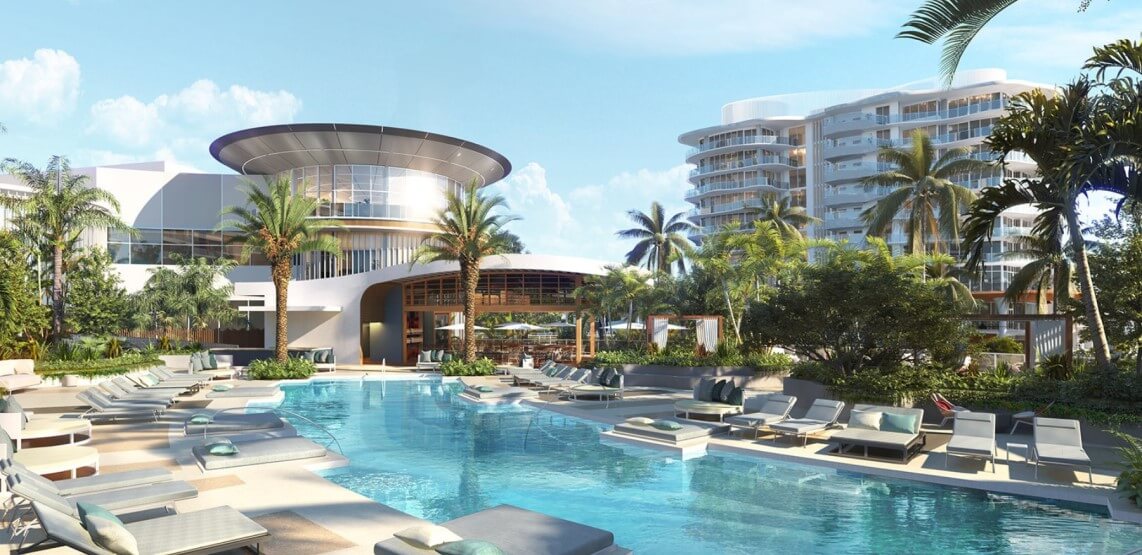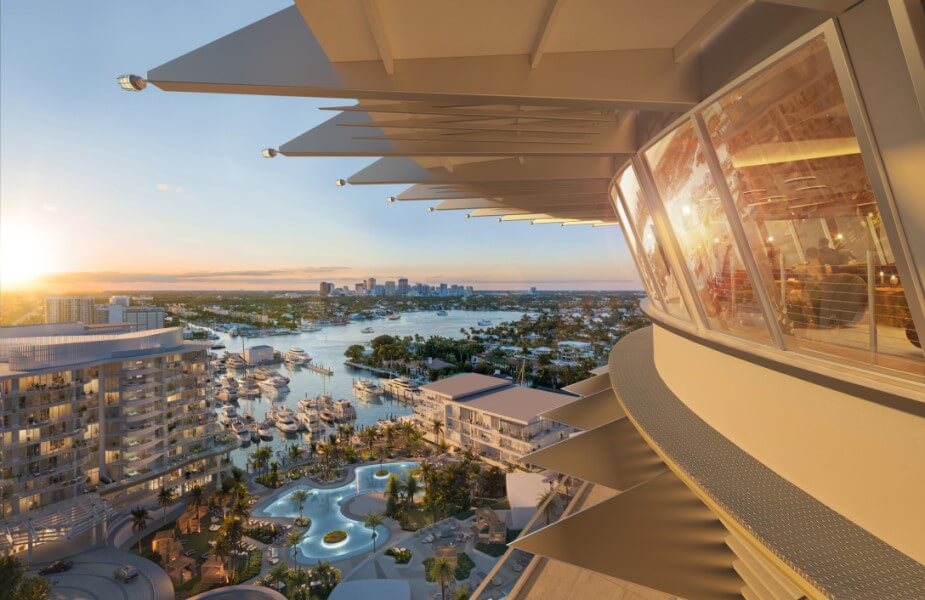 Pier Sixty-Six Hotel & Marina
Located in the "Yachting Capital of the World," the new development Pier Sixty-Six Hotel & Marina will offer its guests a luxurious marina-front poolscape that spans two levels. The bottom family-friendly deck is anchored by a 10,000-square-foot pool with bubbling nozzles at its zero-entry side and sun shelves along the freeform perimeter. Adjacent is a waterslide tower with two looping body slides that splash into another pool, as well as a deck-level interactive water feature. Pier Sixty-Six's top deck offers a more adult setting for private parties and events, including two main pools totaling nearly 5,000 square feet, each with a dramatic sunshelf stretching almost half the length of the pool. The deck's private cabanas are surrounded by elegant water features, and seven individual spas round out this secluded setting.
Services:
For this resort poolscape project, Martin Aquatic provided mechanical, electrical, chemical, and structural engineering all via Revit Coordinated Documentation.
Location:
Fort Lauderdale, Florida
Year:
2019
Market Sectors: