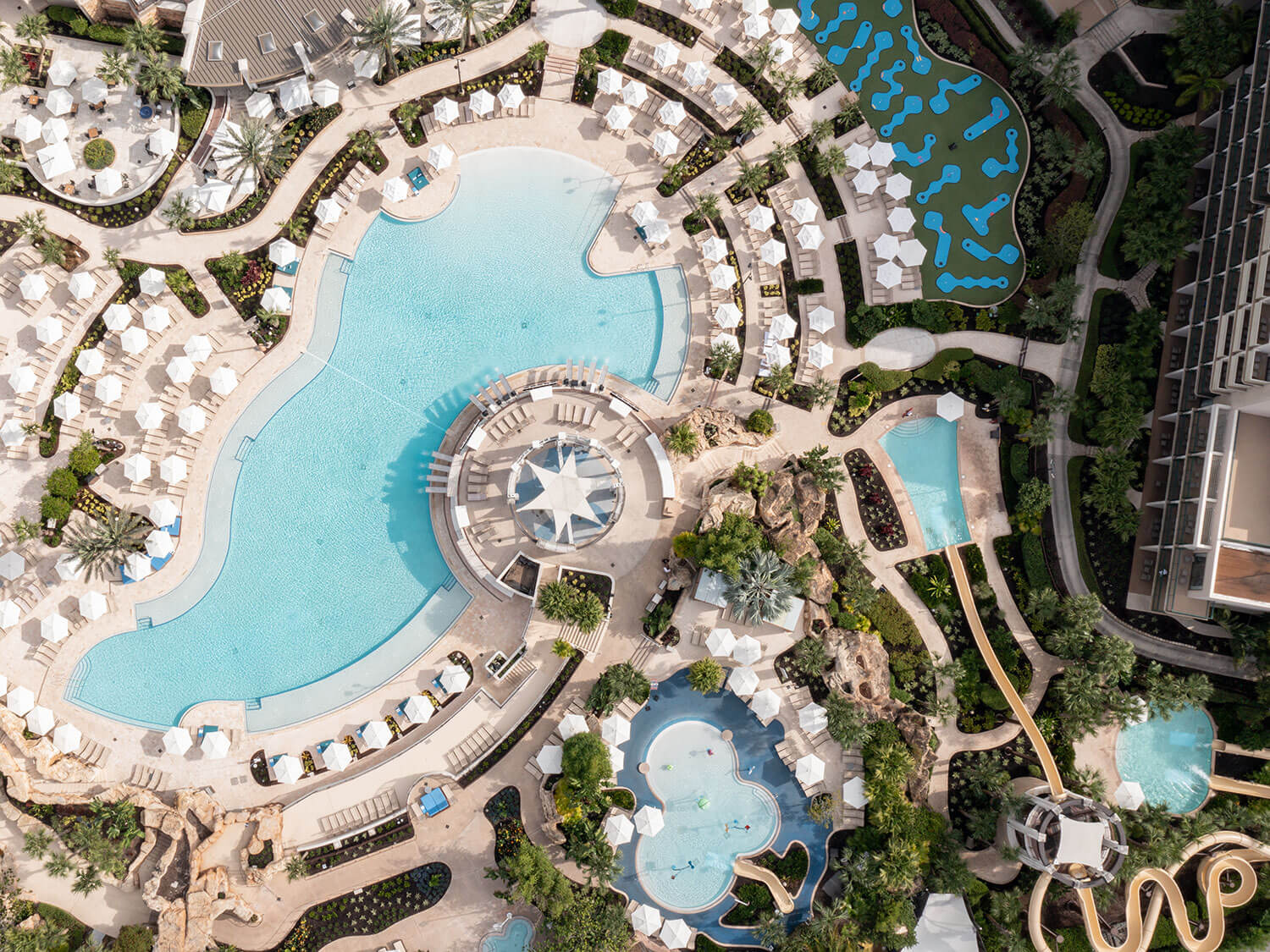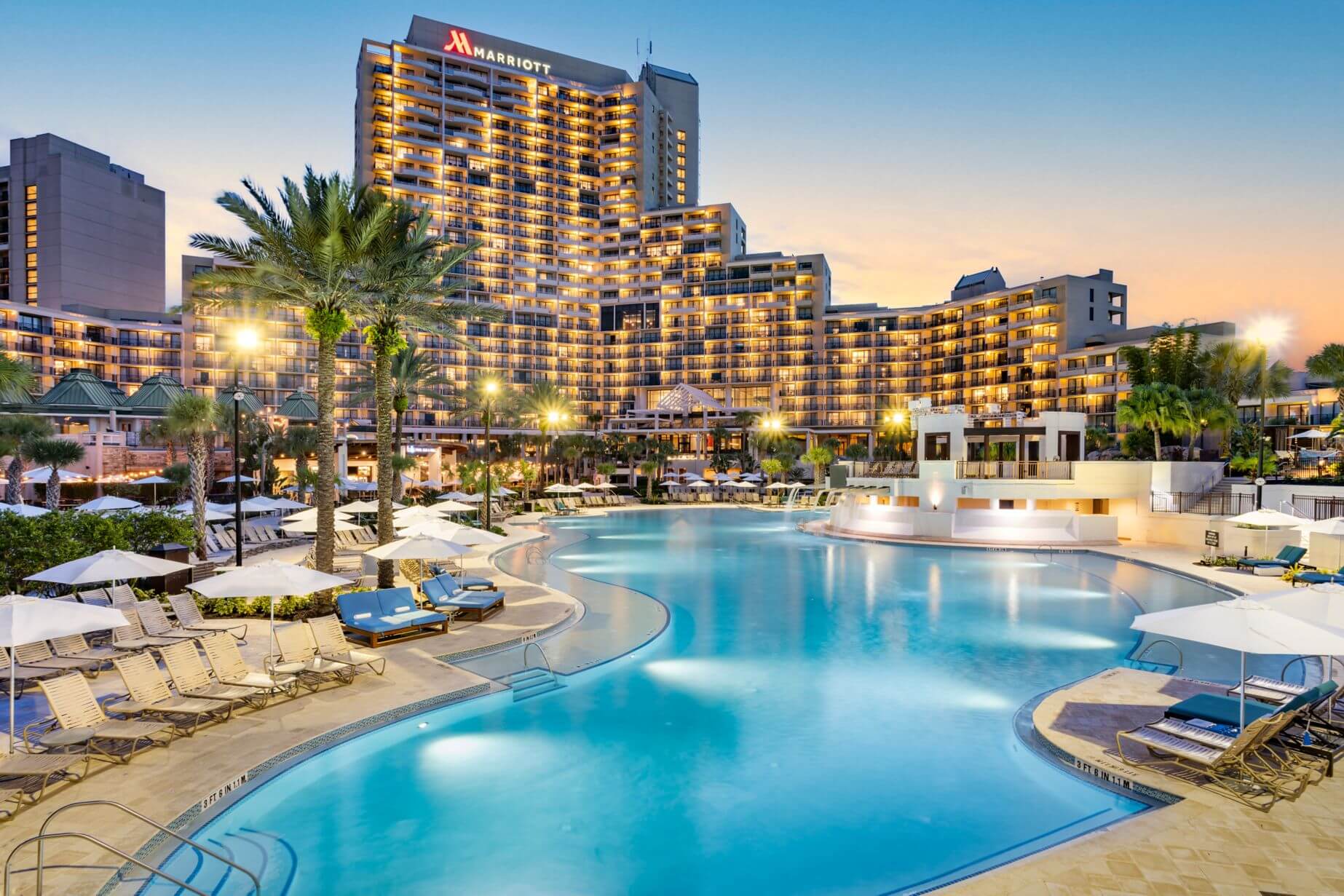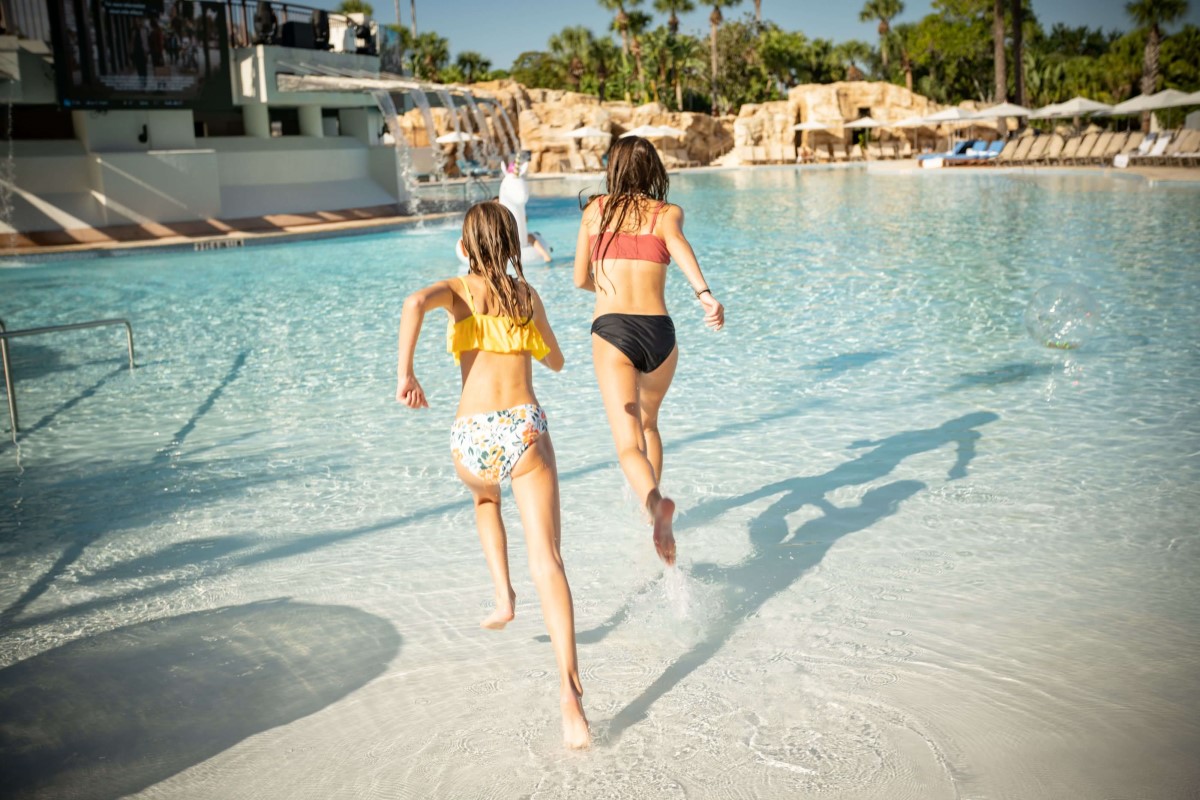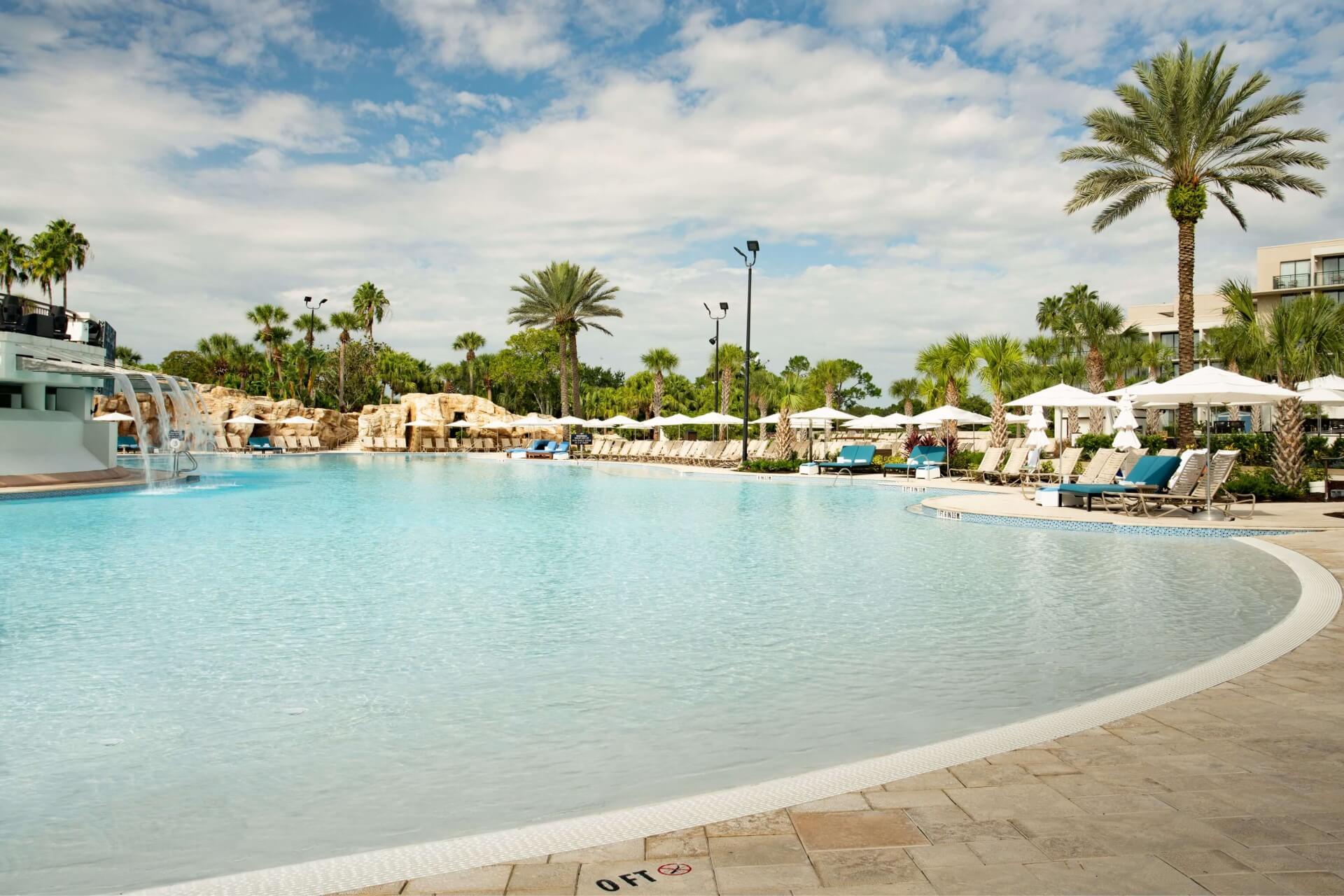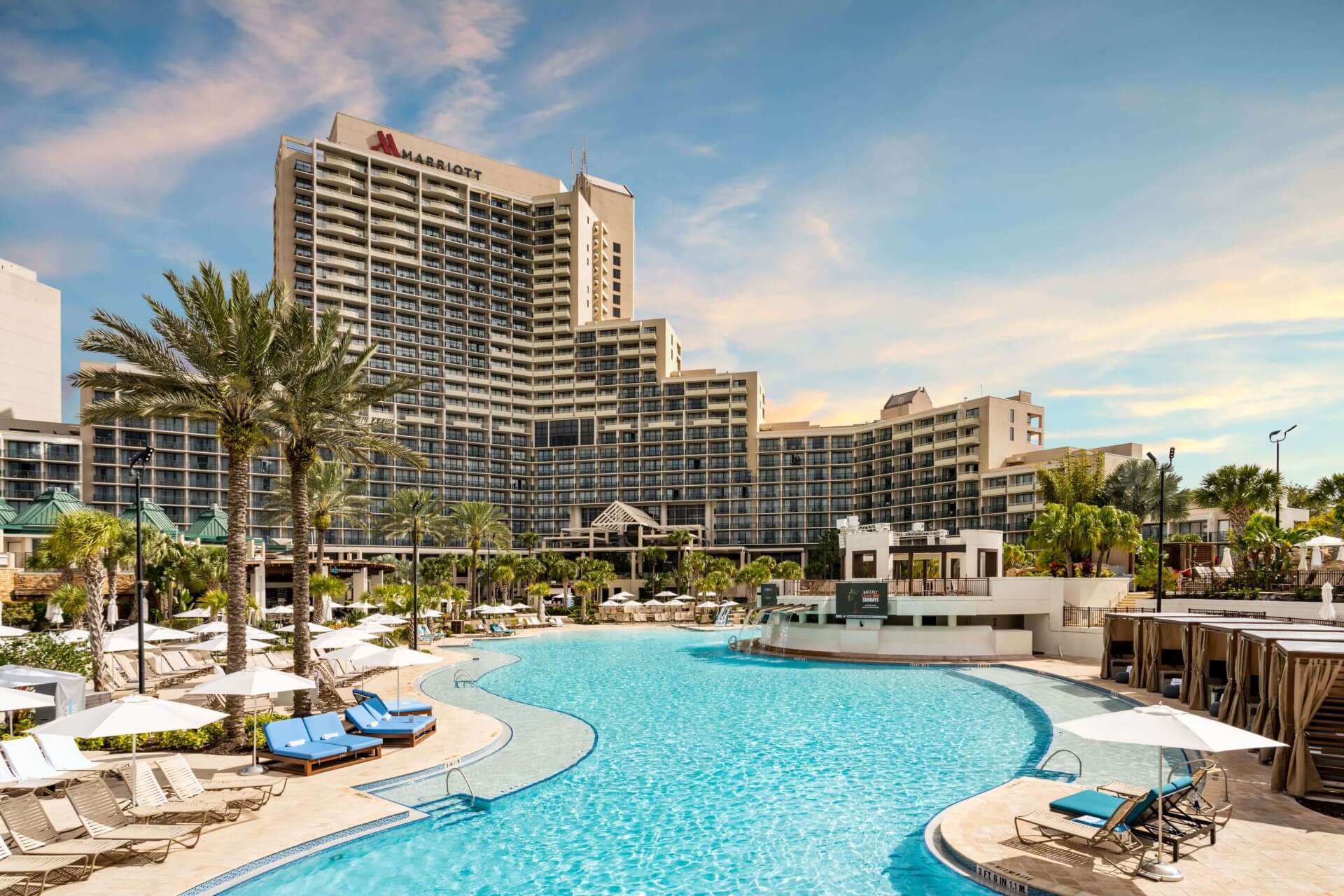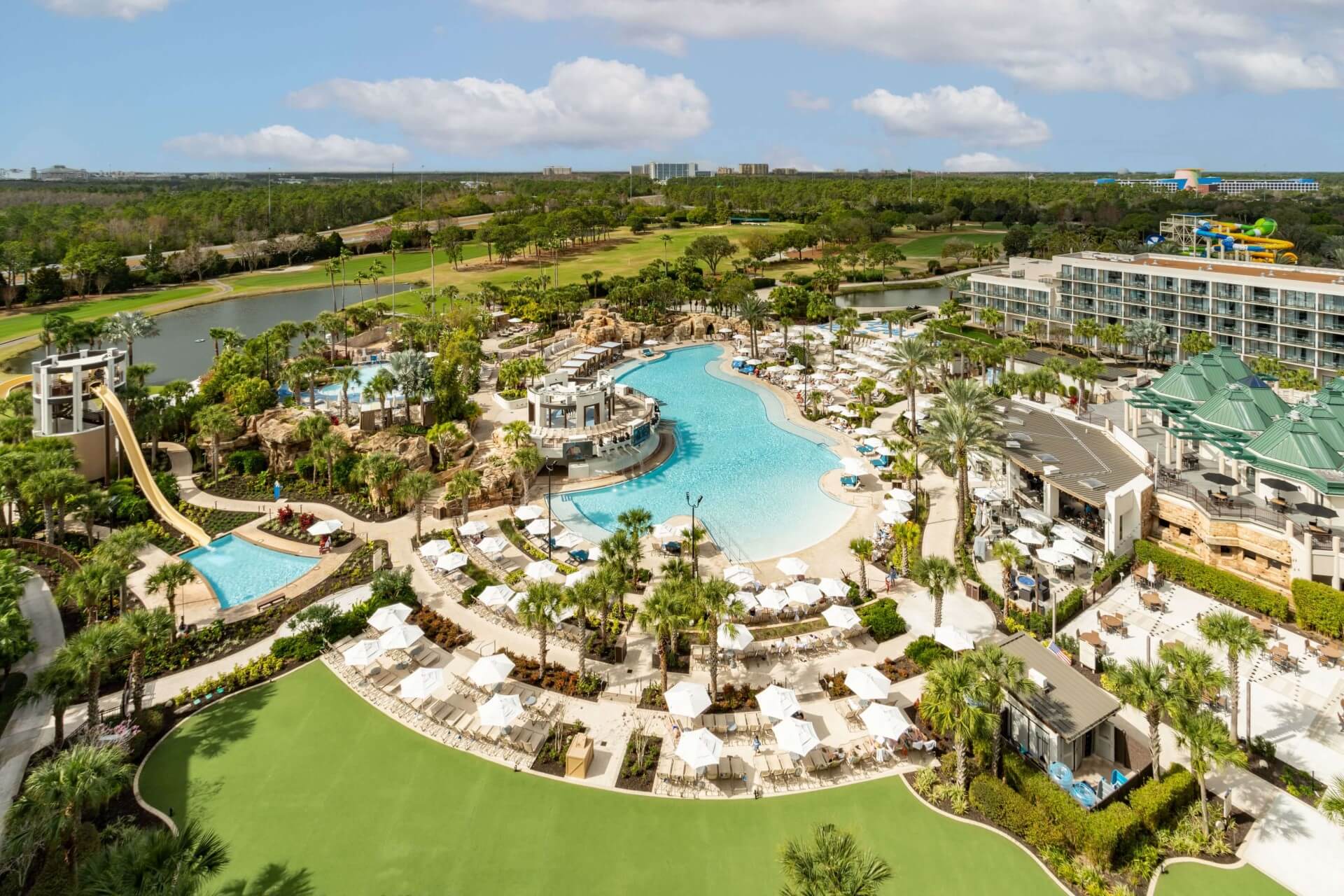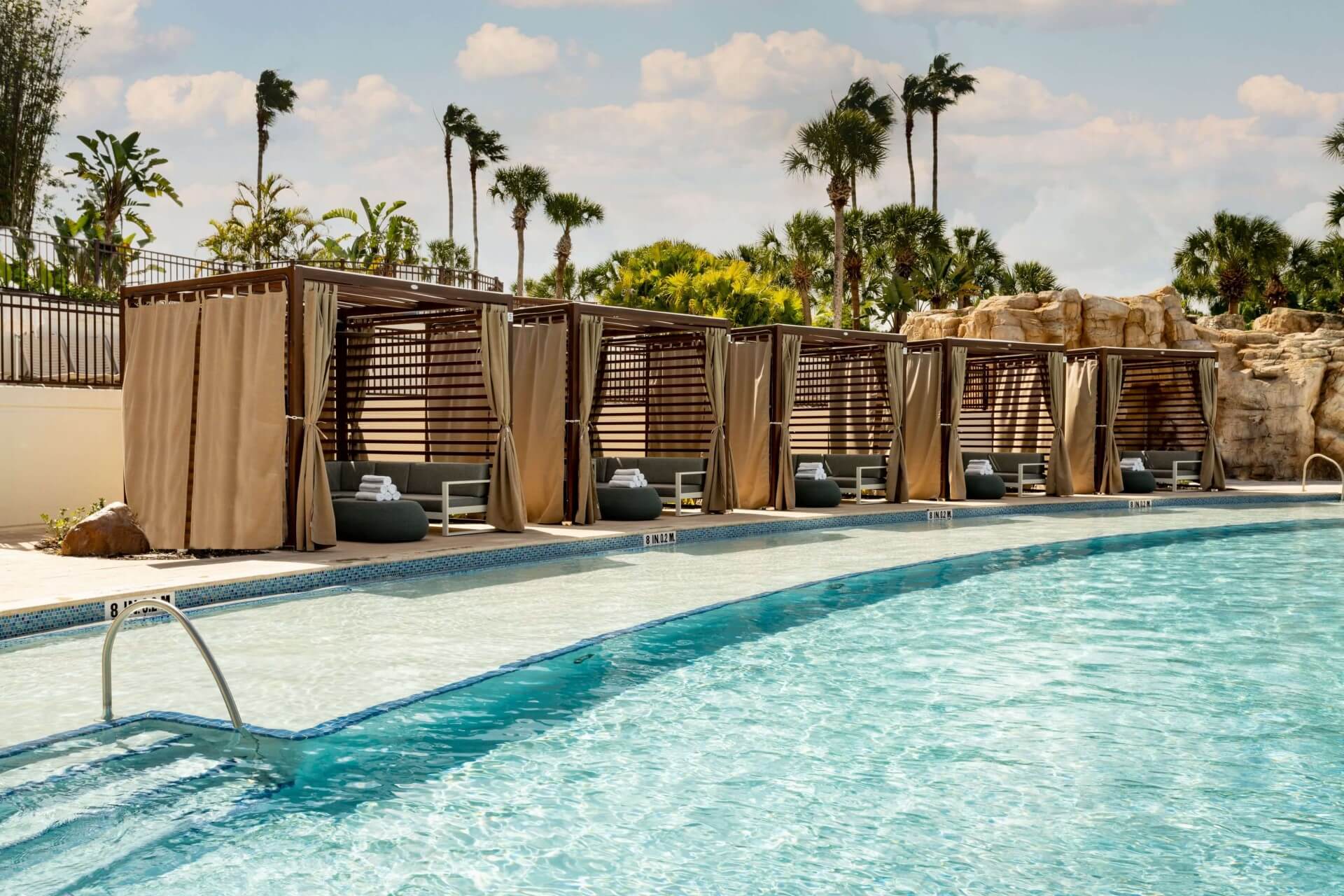 Orlando World Center Marriott Falls Oasis Pool
Located just outside the gates of Walt Disney World Resort, the Orlando World Center Marriott completely renovated its iconic Falls Oasis Pool. In a conceptual design developed by Martin Aquatic, the pool's shape was redesigned to offer swimmers a beach-style zero entry and shallow sun shelves along the entire perimeter. By changing the outline of the pool, the hotel expanded its deck to provide more space for lounge chairs and five rentable cabanas. Even the namesake waterfalls were re-designed, adding an elongated modernized stainless-steel spout. With the addition of the hotel's nightly Laser Light Show, the redesigned Falls Pool Oasis has a new LED lighting system that can illuminate the water and change colors in time with the show, event DJs, and for special occasions and holidays.
Services:
For this project's resort pool, Martin Aquatic provided concept design services and hydraulic, filtration, and chemical system design and engineering services.
Location:
Orlando, Florida
Year:
2020
Market Sectors: