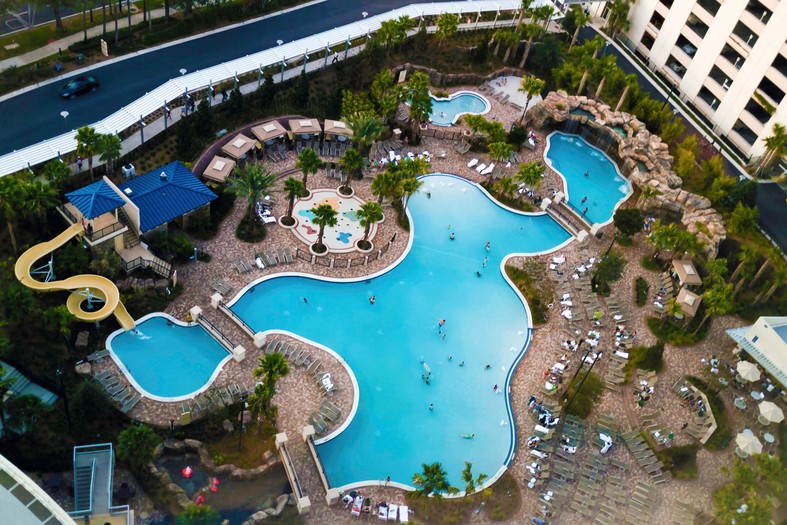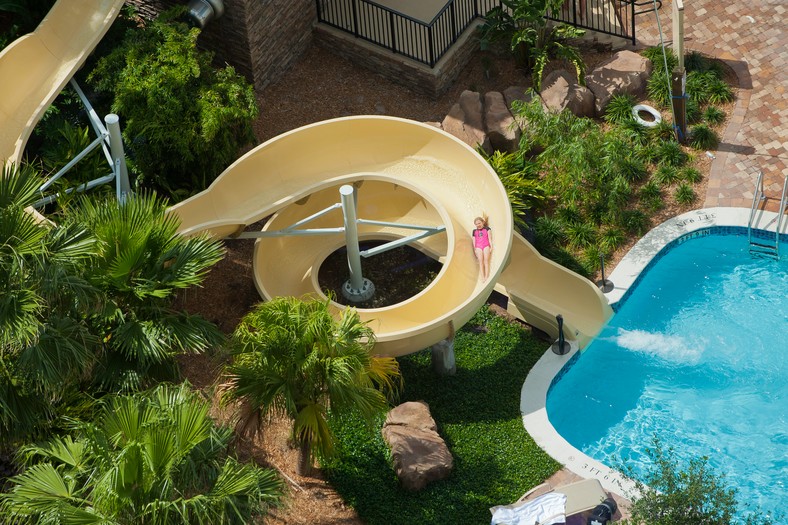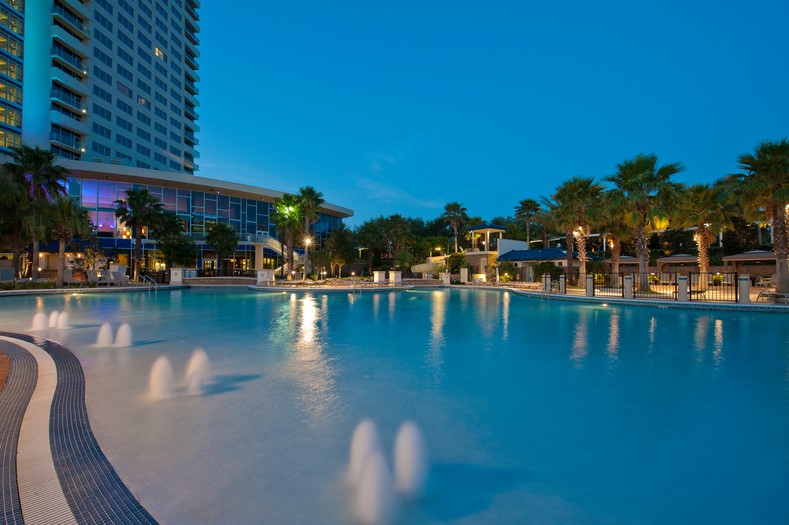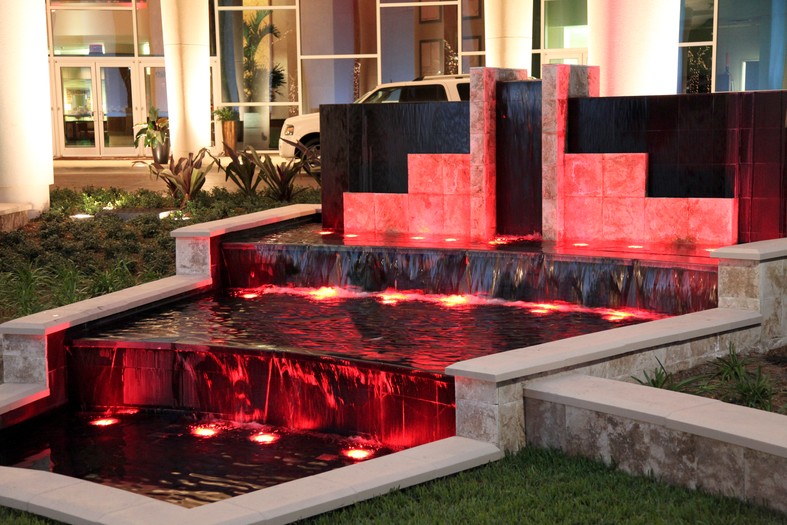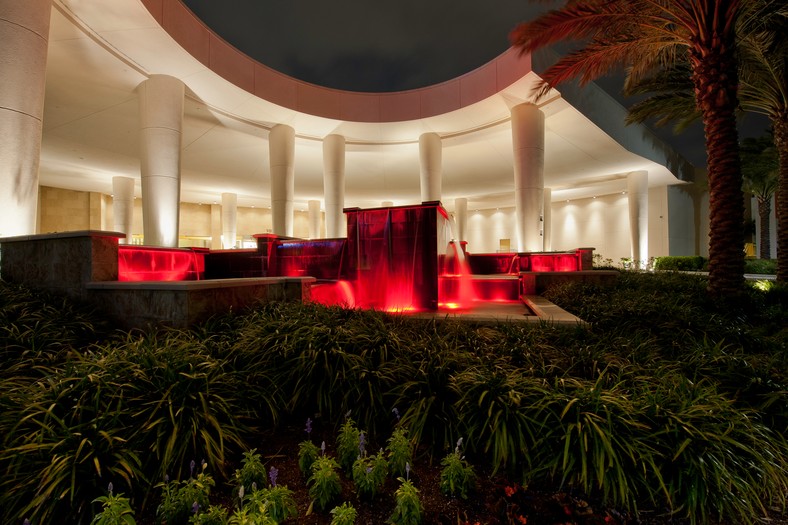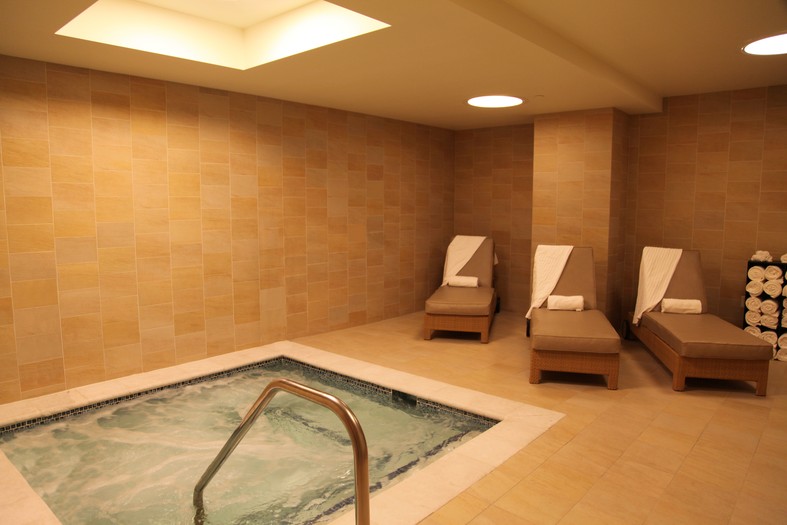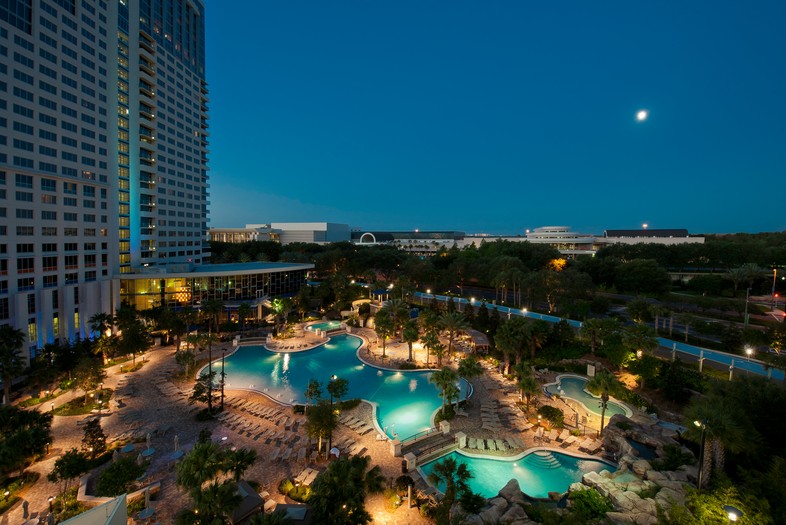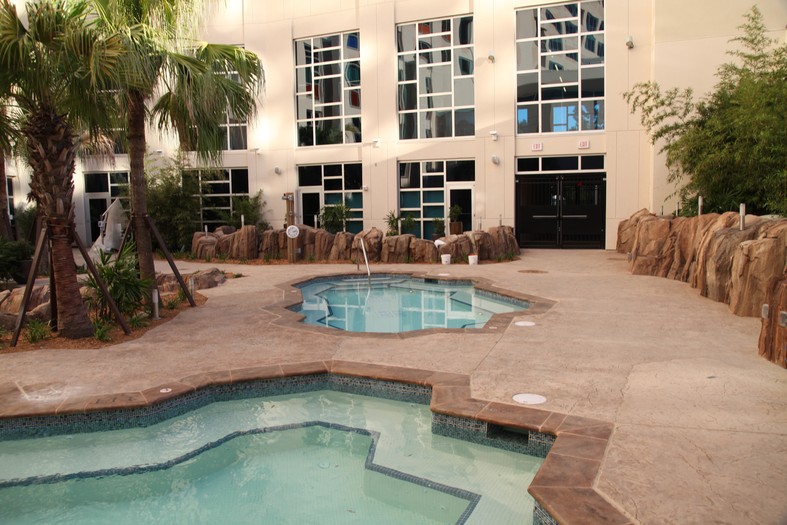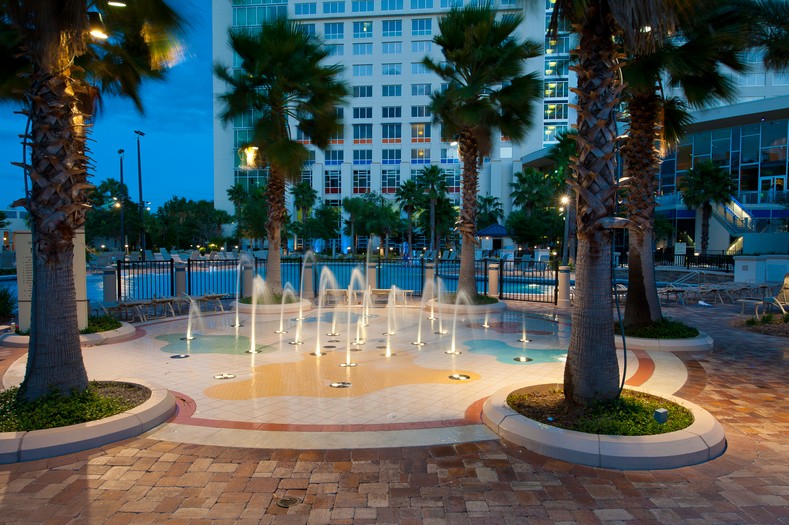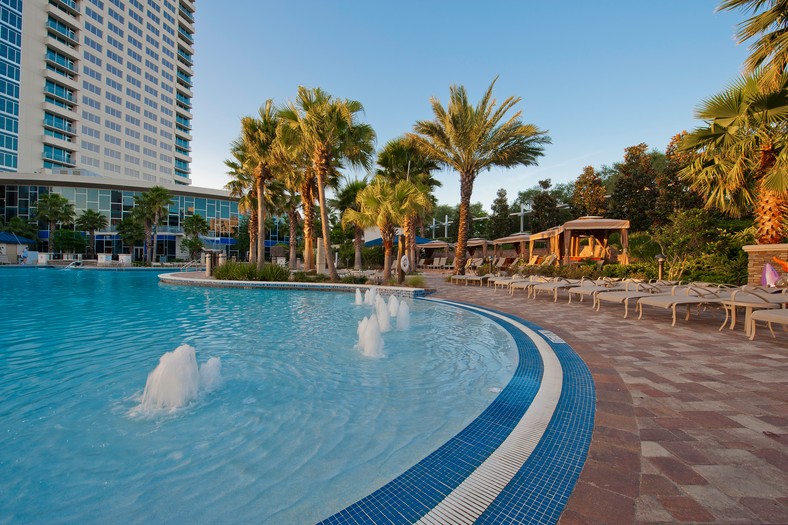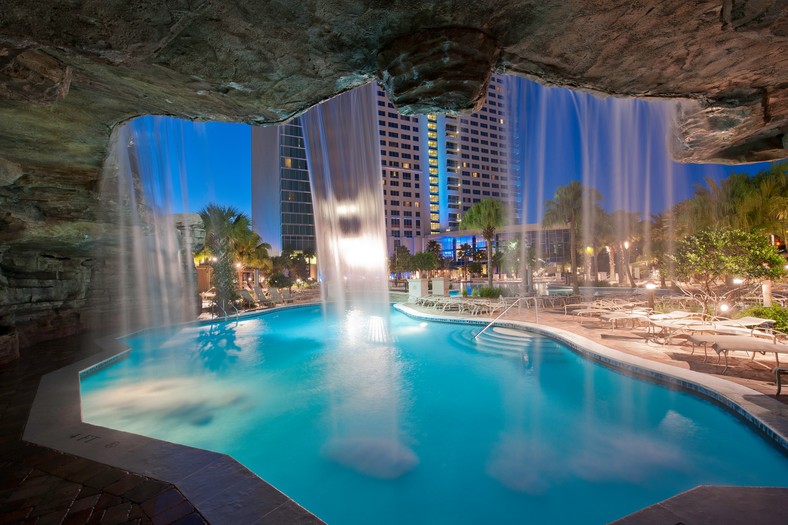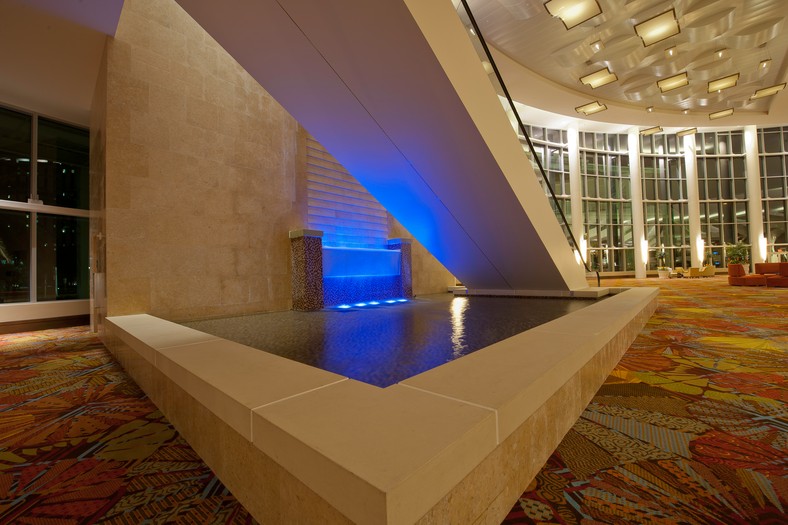 Hyatt Regency Orlando
The Hyatt Regency Orlando and Convention Center is strategically located in the heart of Orlando's convention and attractions area. As part of the hotel expansion, Martin Aquatic designed multiple water features. The fountains located at the entrance to the hotel and the entrance to the convention center showcase a multi-weir design that emulates the architectural features of the new hotel tower. The entrance to the convention center includes an outdoor circular fountain and a forty-foot indoor water wall. All of the water features incorporate the use of LED lighting and programmable show fountain elements.
Services:
For this project's water features and resort pool area, Martin Aquatic provided hydraulic, structural, filtration, and chemical system design and engineering services.
Location:
Orlando, Florida
Year:
2010
Fun Facts:
2014 Dream Design Winner - Aquatics International magazine | 2010 International Award of Excellence - Association of Pool & Spa Professionals
Market Sectors: