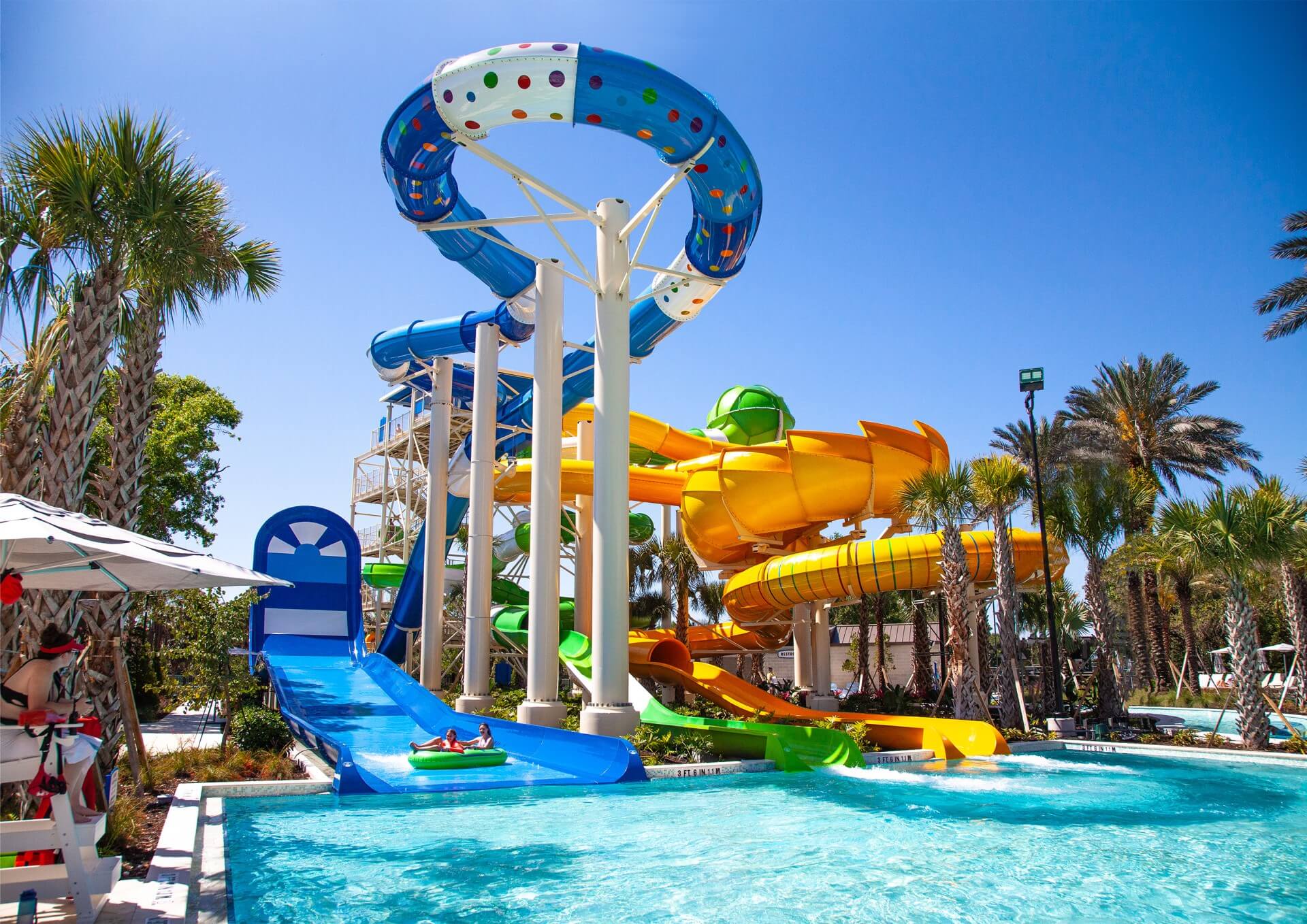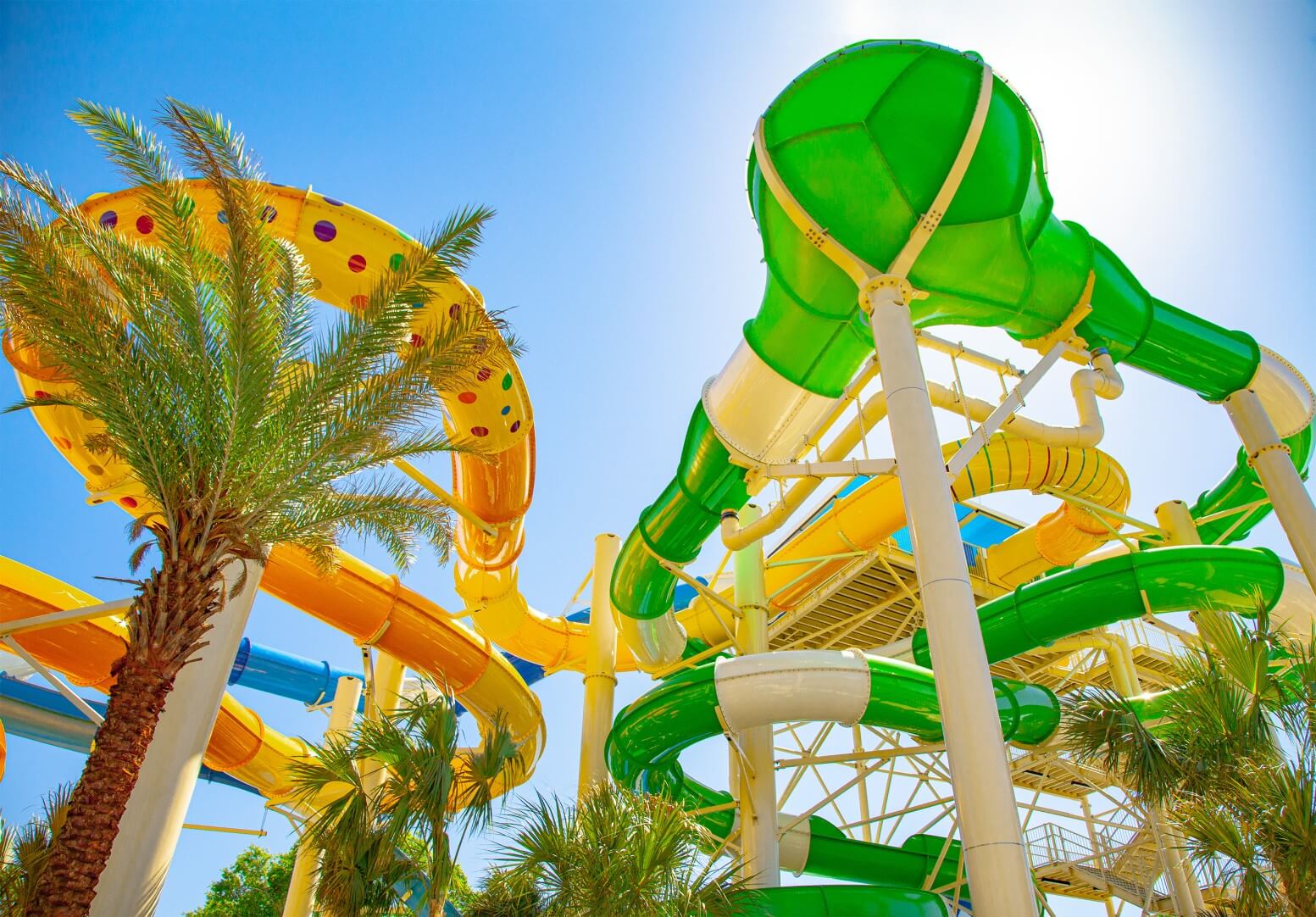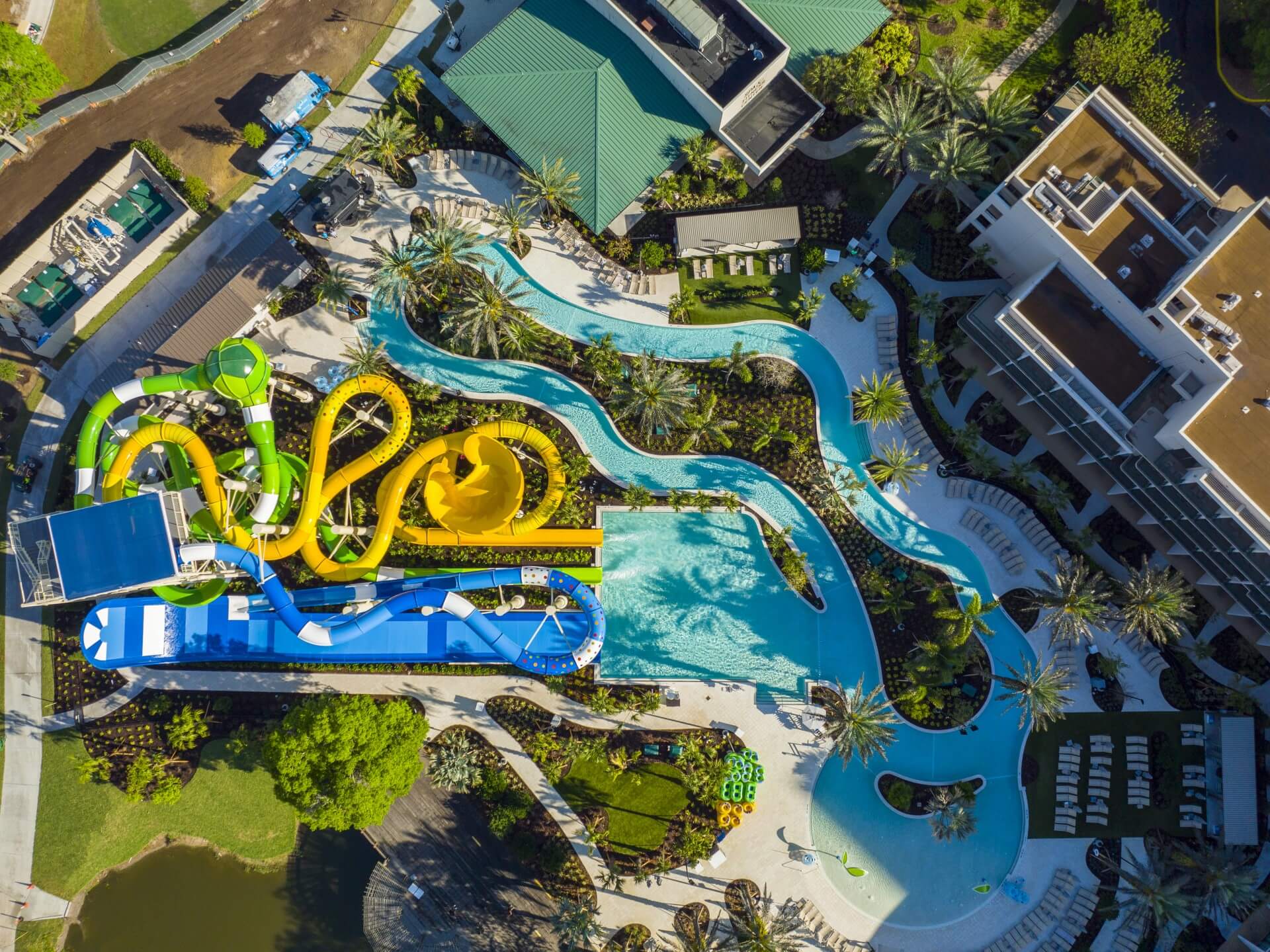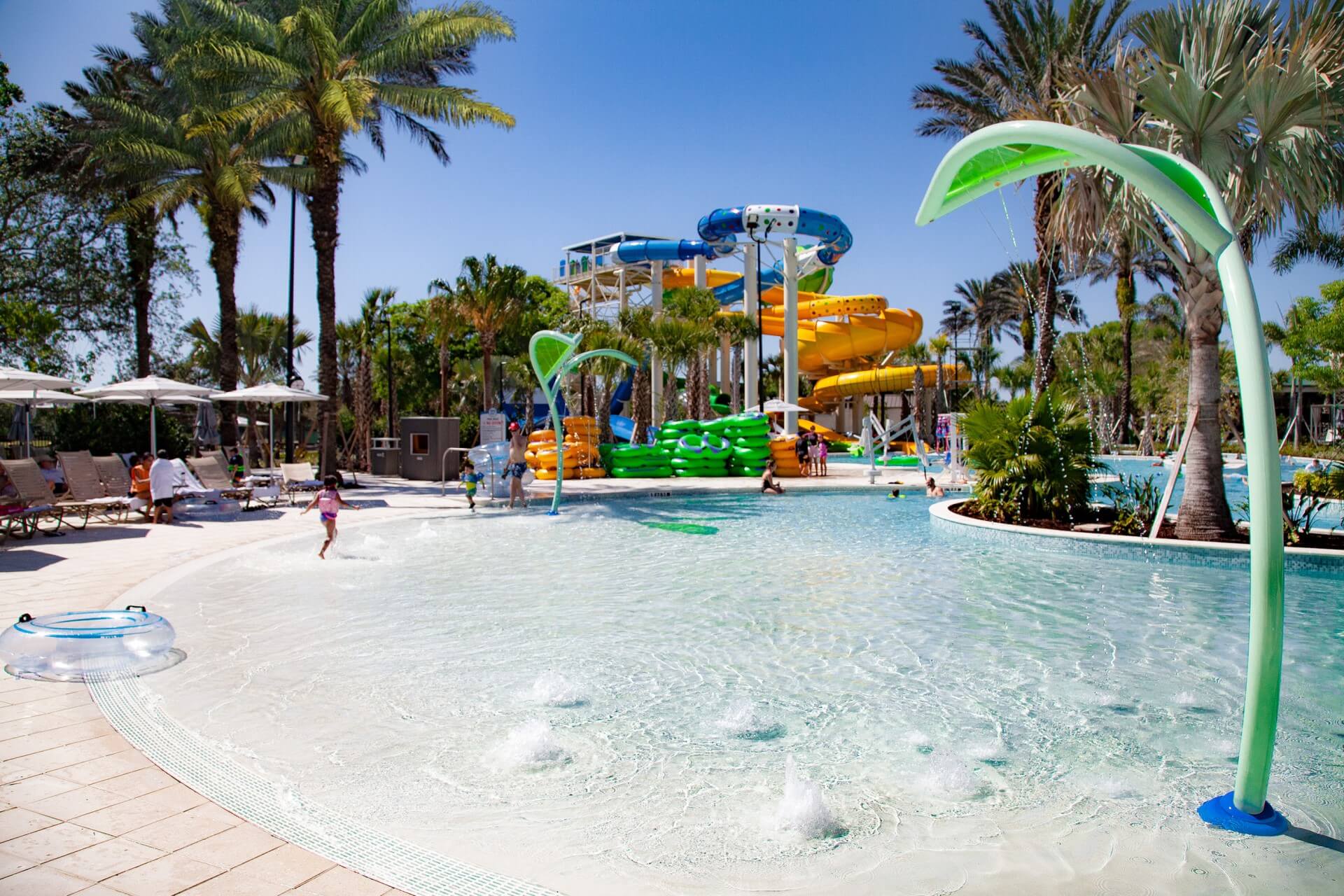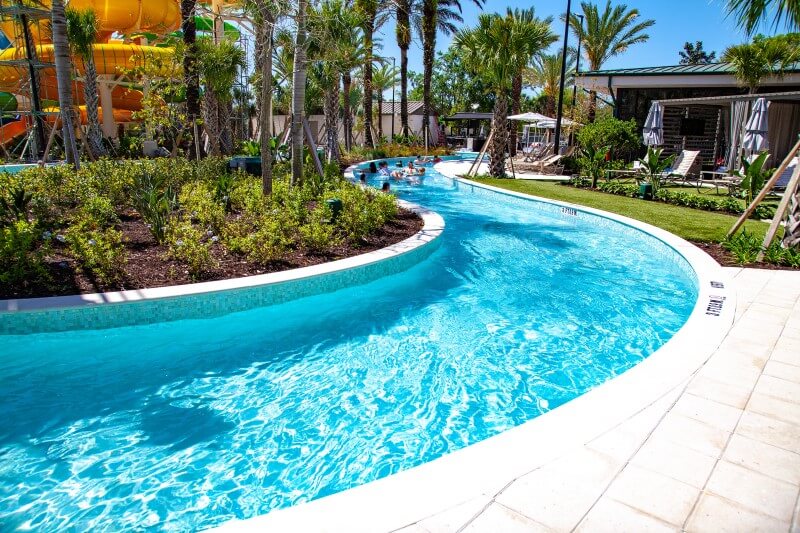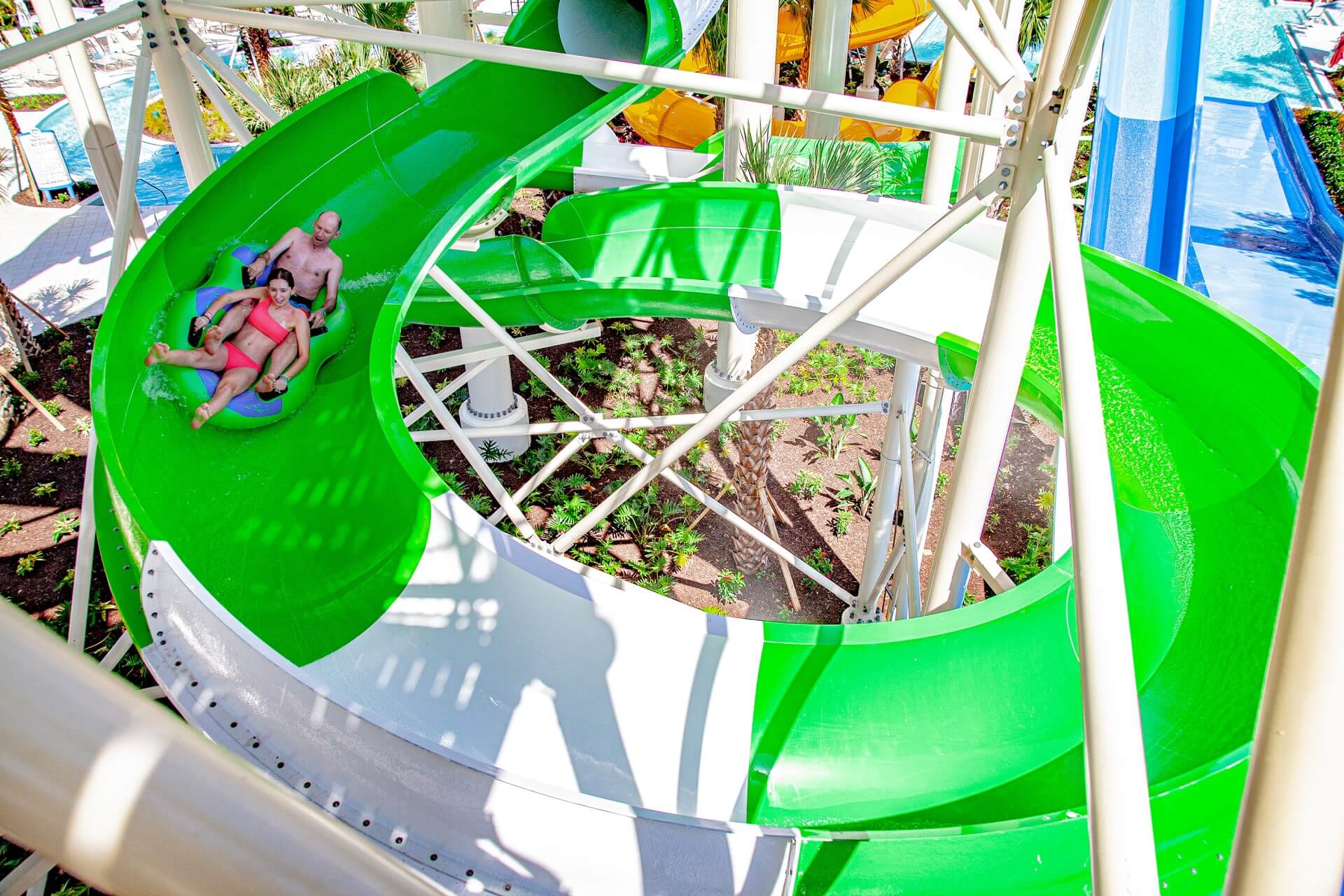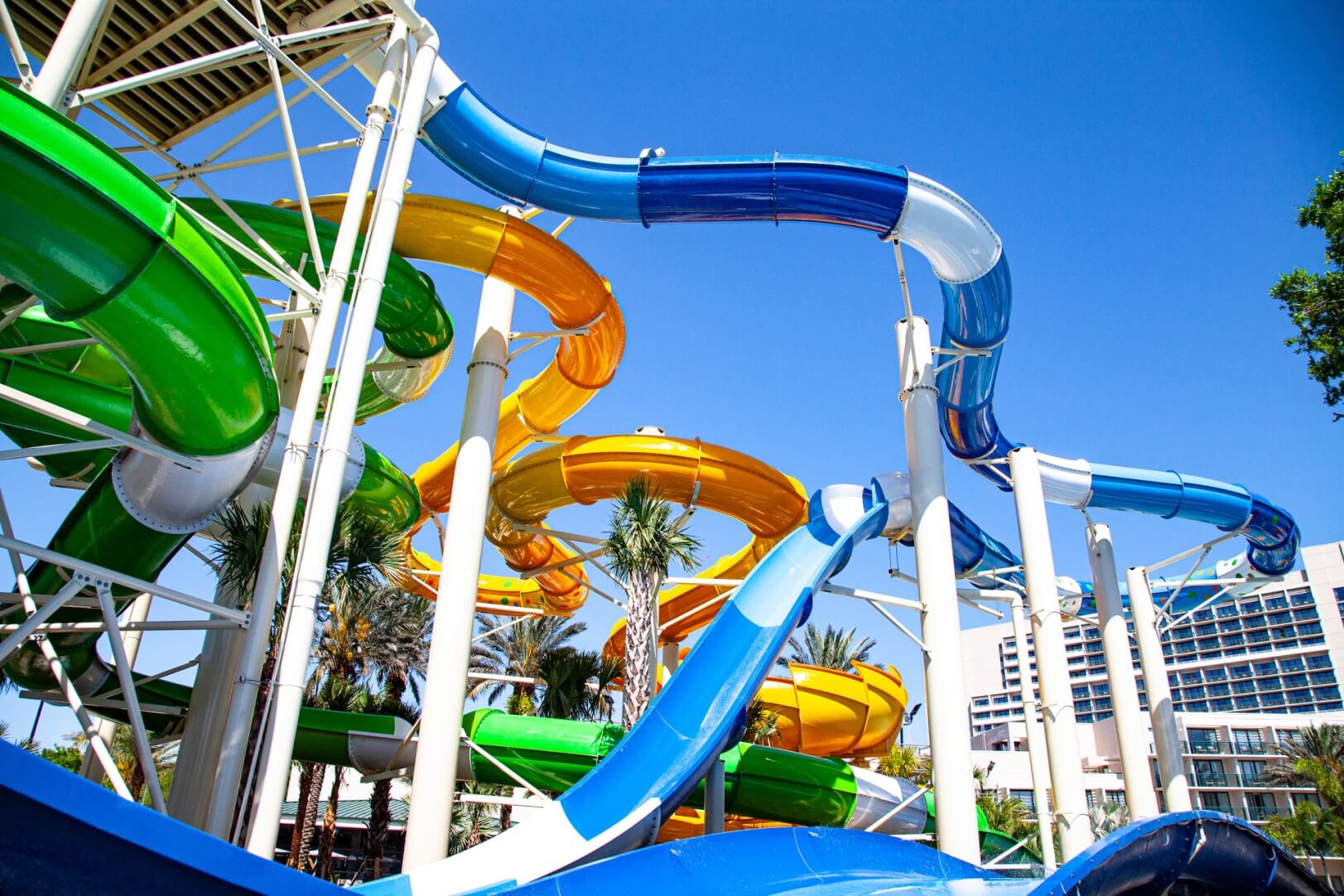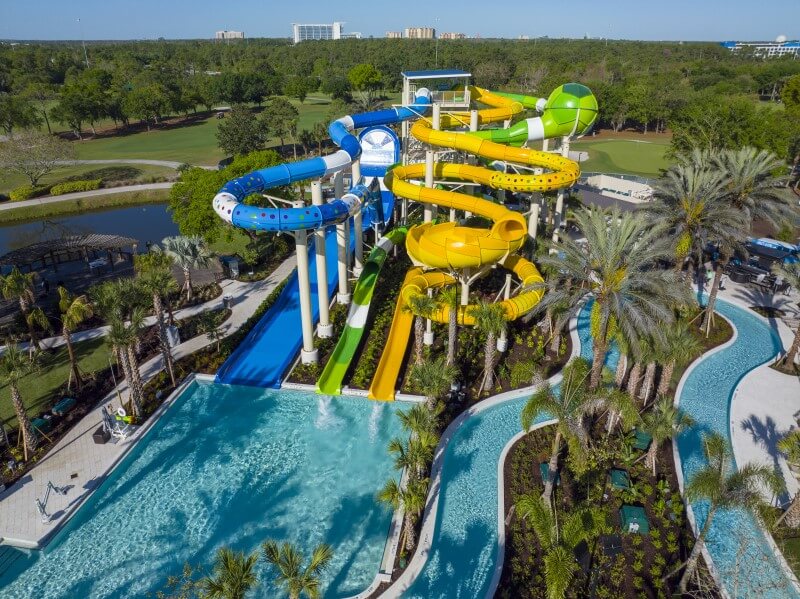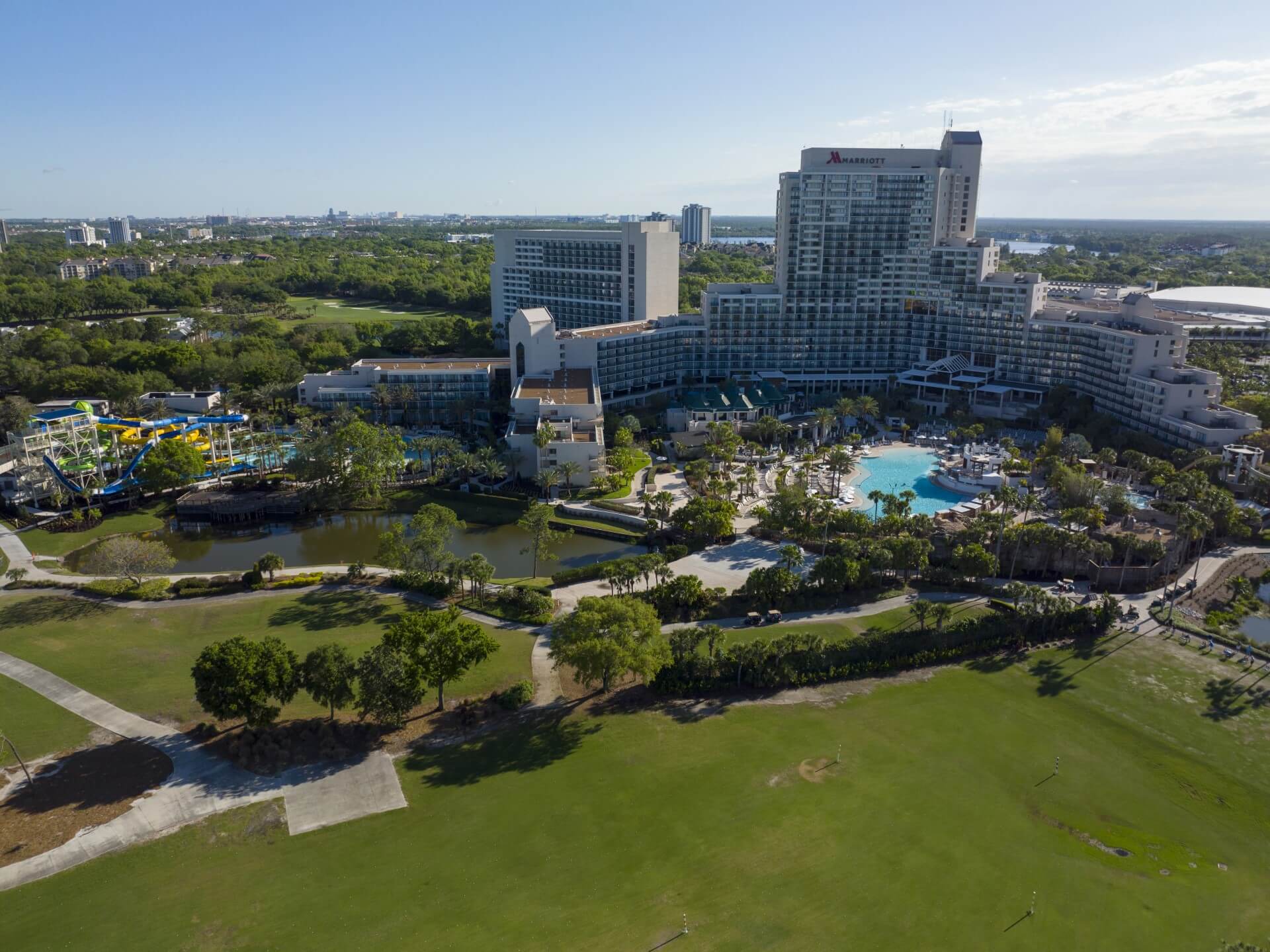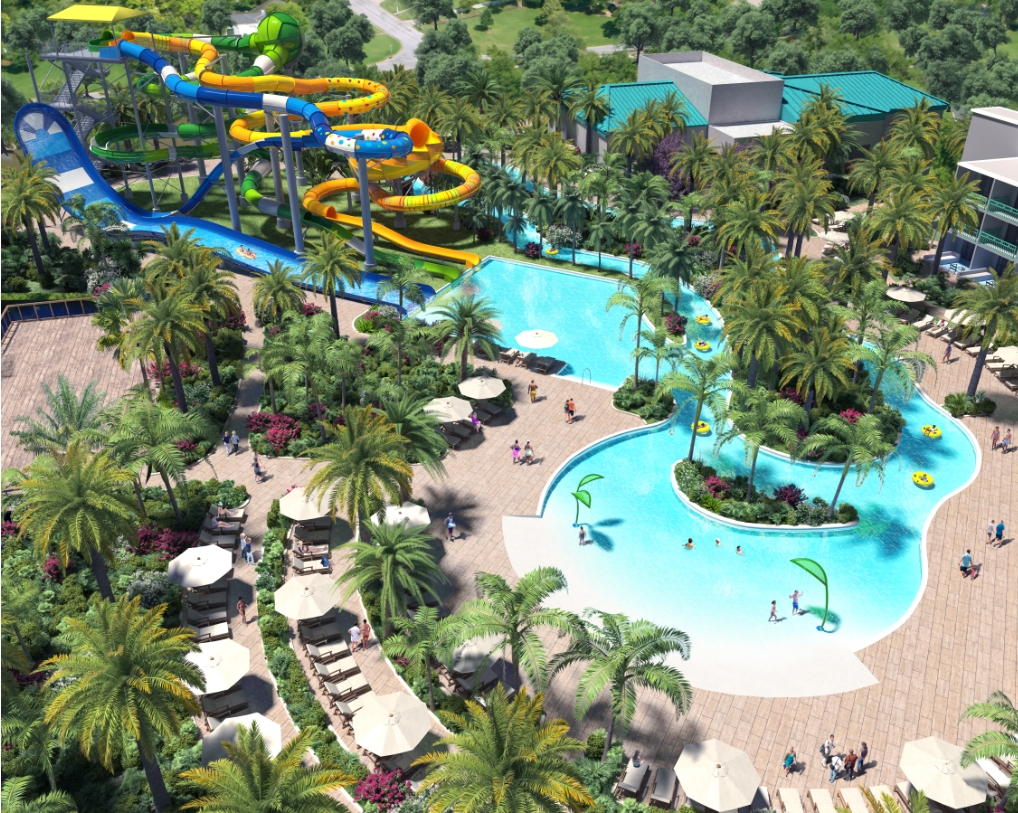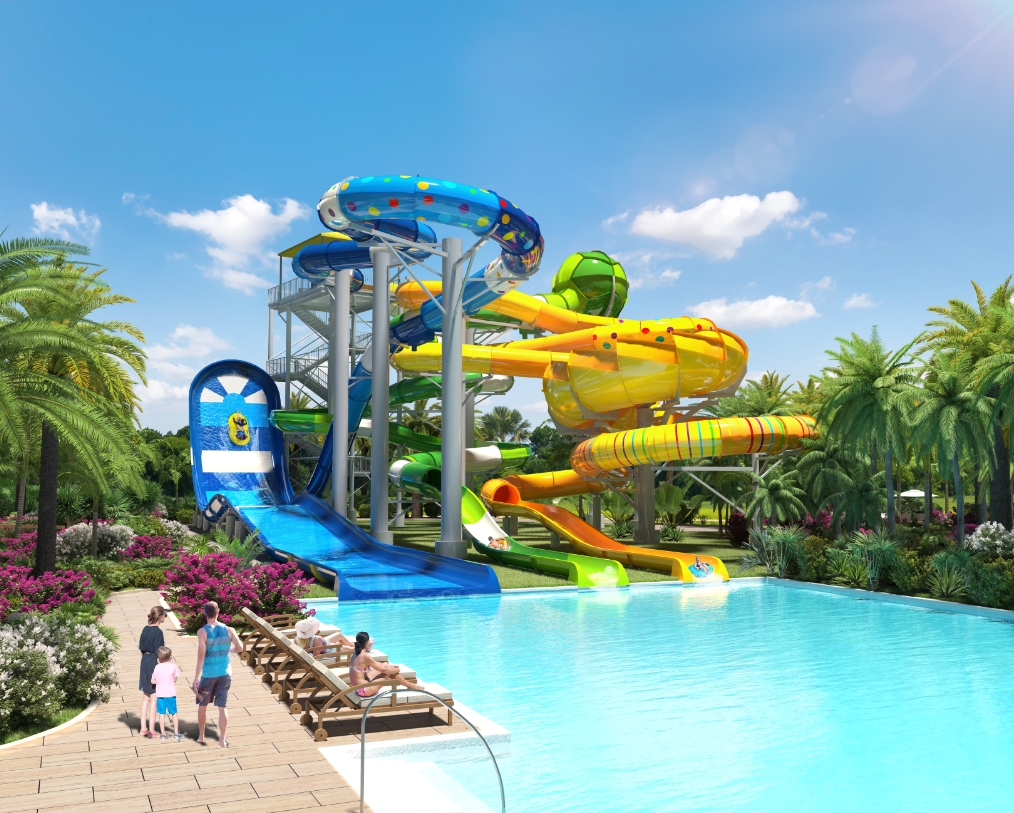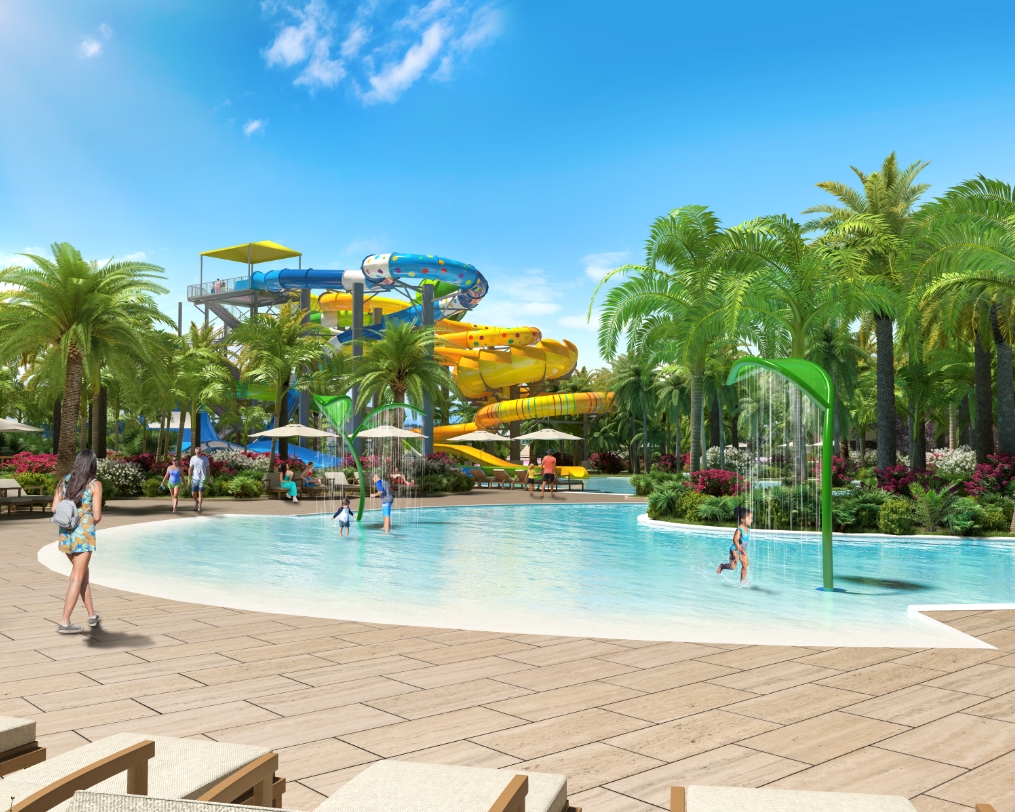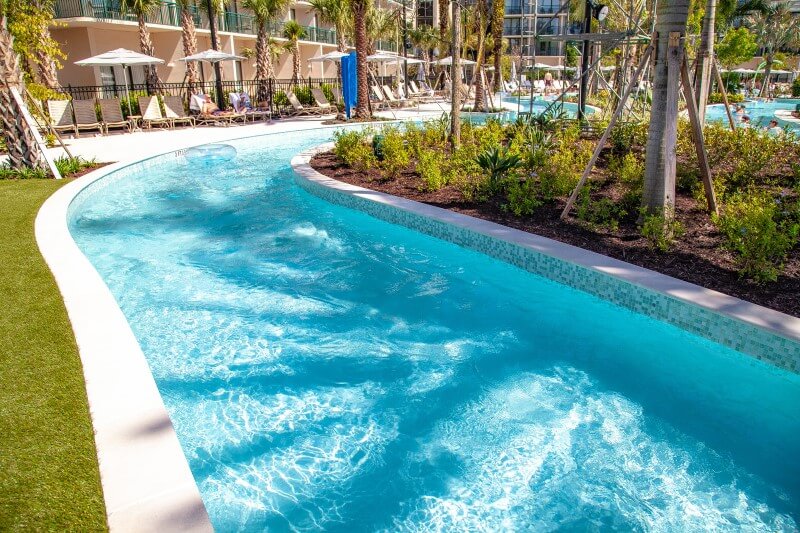 Orlando World Center Marriott River Falls Waterpark
Located on 200 acres near Walt Disney World, the Orlando World Center Marriott completed a major renovation to its existing pool deck, following the conceptual design developed by Martin Aquatic. The resort debuted its River Falls Waterpark, a combined pool amenity featuring an iconic slide tower that empties riders into a plunge pool before joining a 575-foot-long lazy river. At a height of 50 feet, the slide tower features three innertube slides for 1-2 people, each with thrilling elements for twists and turns around every corner: a Boomerango, Aquasphere, and a Tailspin. Along with stepped entries along the river course, swimmers can wade into the lazy river through an adjacent zero-entry pool, which features eight kid-friendly bubbling nozzles at the water's edge and two tall spraying vertical leaf elements.
Services:
For this project's waterpark area, Martin Aquatic provided concept design services and hydraulic, structural, filtration, and chemical system design and engineering services.
Location:
Orlando, Florida
Year:
2018
Market Sectors: