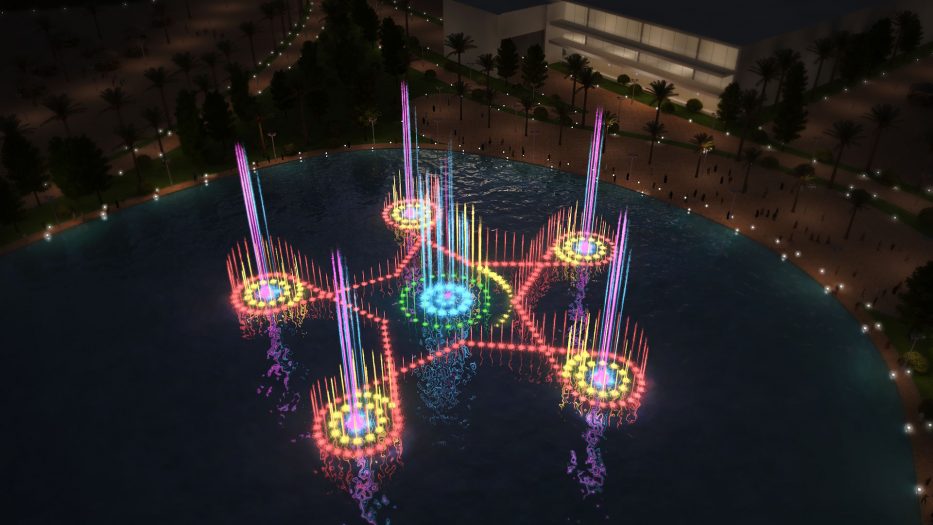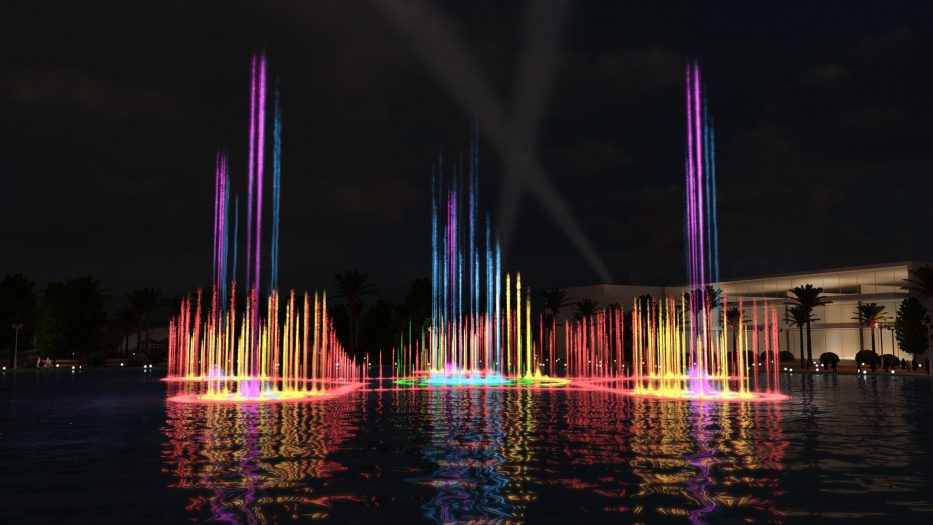 Gulf Coast Casino Concept
Located on a proposed site along Mississippi's gulf shore, this concept design for a show fountain would serve as a premier attraction for a planned casino resort development. In the shape of a star, the fountain nozzles are arranged to converge at five points where the jets can shoot blasts of water as high as 90 feet. The surrounding nozzles fire at quicker speeds and can be programmed in dancing sequences choreographed to music for spectacular shows. All the jets are equipped with color-changing LED lights that illuminate the towers of water, creating unique performances night after night. For more projects like the Gulf Coast Casino, check out Martin Aquatic's Themed Entertainment page here.
Services:
For this project, Martin Aquatic provided pre-design services.
Location:
Gulf Coast
Year:
2013
Market Sectors: