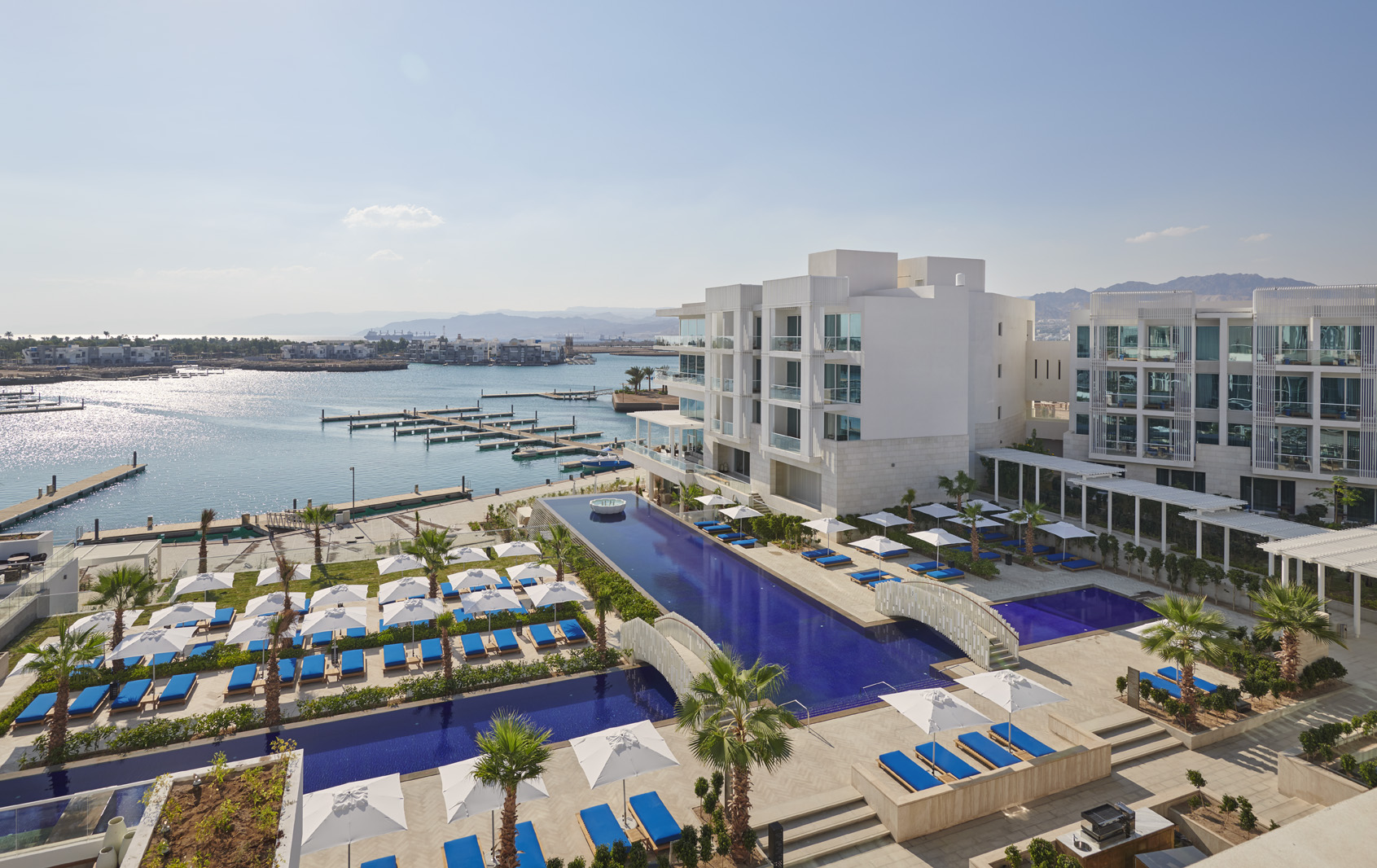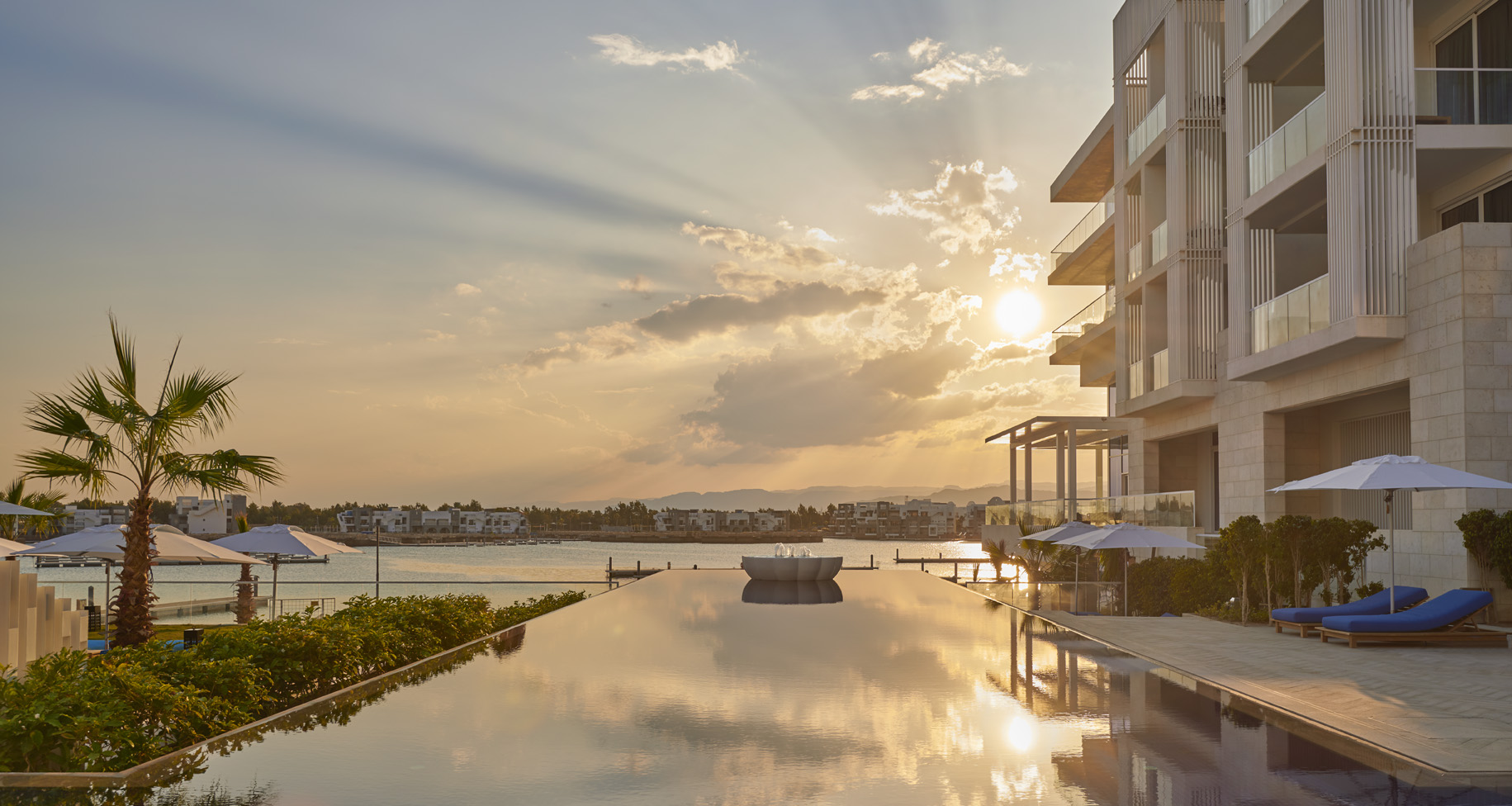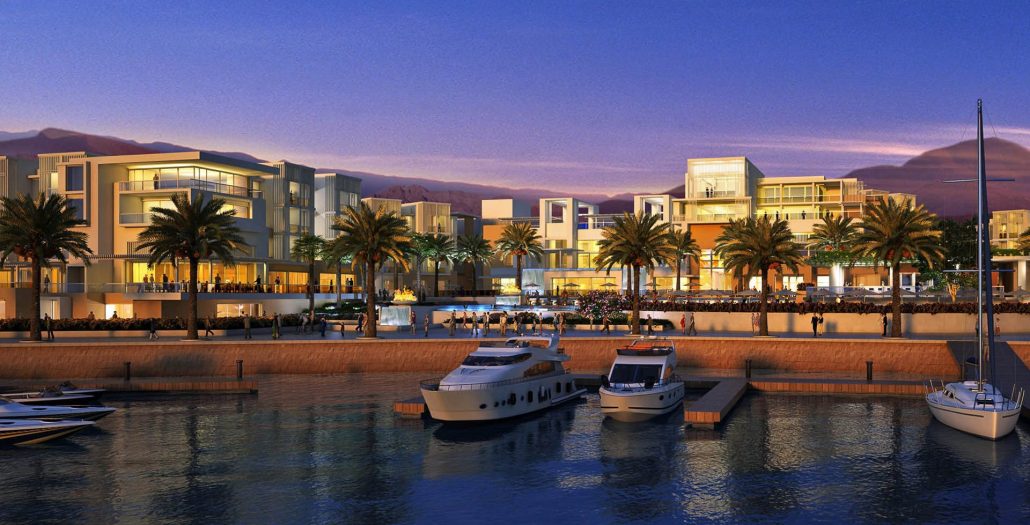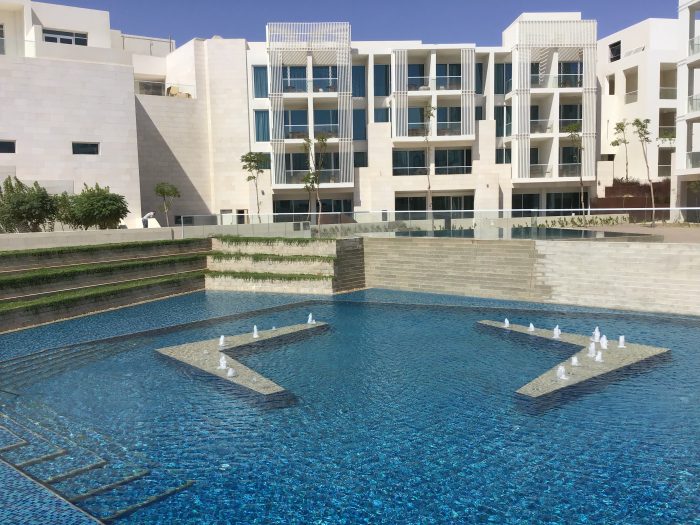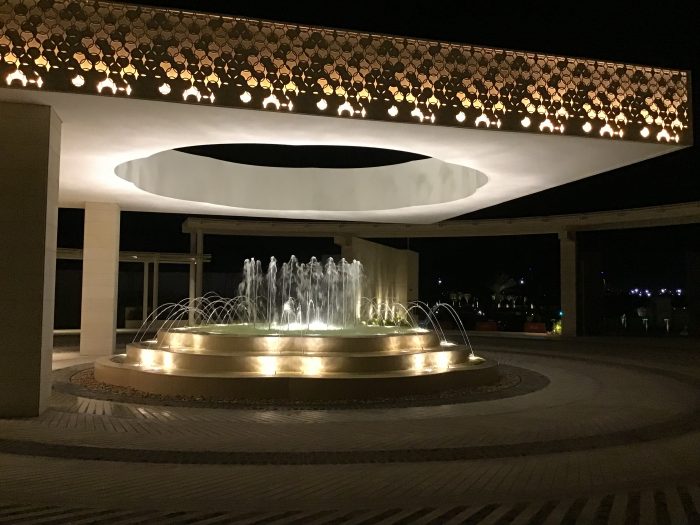 Hyatt Regency Aqaba Ayla
The Hyatt Regency Aqaba Ayla is the premier resort of the new Marina Village development in Aqaba, Jordan. The Hyatt Regency features a large entry fountain with cascades and sequenced nozzle effects. The resort exhibits many water features throughout, many of which utilize reflection, perimeter overflow, and LED lighting to enhance the hotel environment. The resort poolscape includes a large main pool with infinity edge views stretching out into the marina. This pool's t-shape juts out toward the water and as the grade descends, the cascade of the perimeter overflow lengthens from a starting fall of 8-10 inches all the way to a final plunge of more than ten feet. The poolscape continues with another distinct area for a two-tiered family pool deck, as well as a secluded area housing the spa pool.
Services:
For this hotel's resort amenities, Martin Aquatic provided hydraulic, structural, filtration, and chemical system design and engineering services.
Location:
Aqaba, Jordan
Year:
2012
Market Sectors: