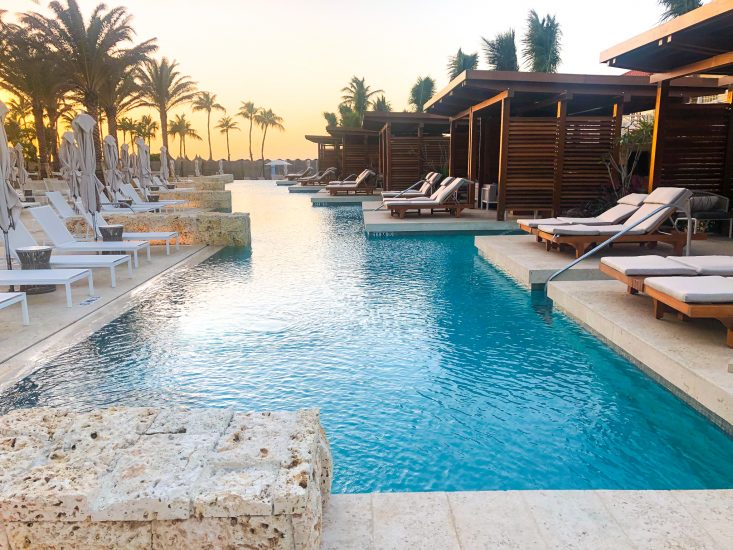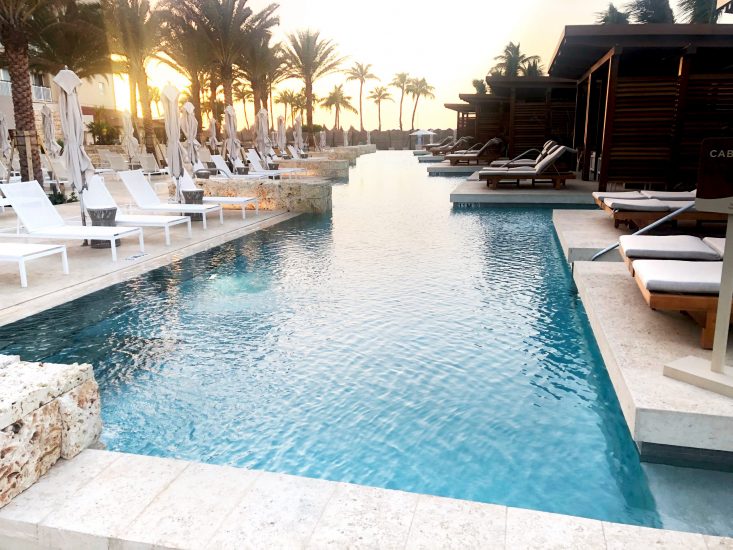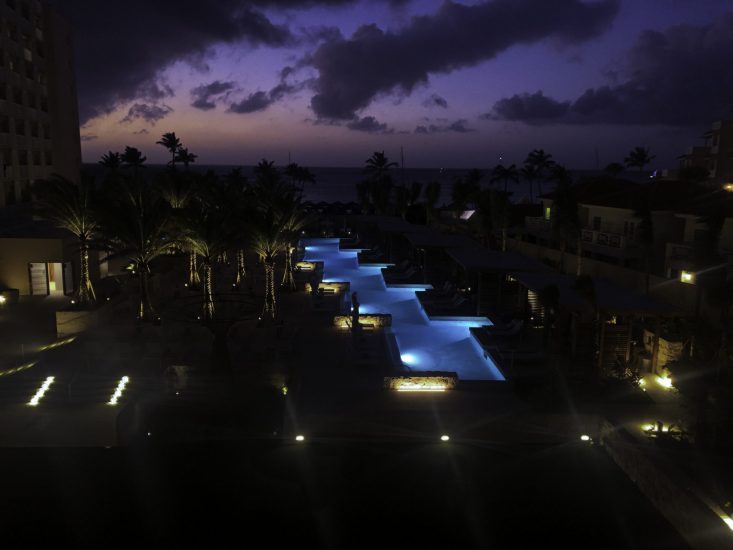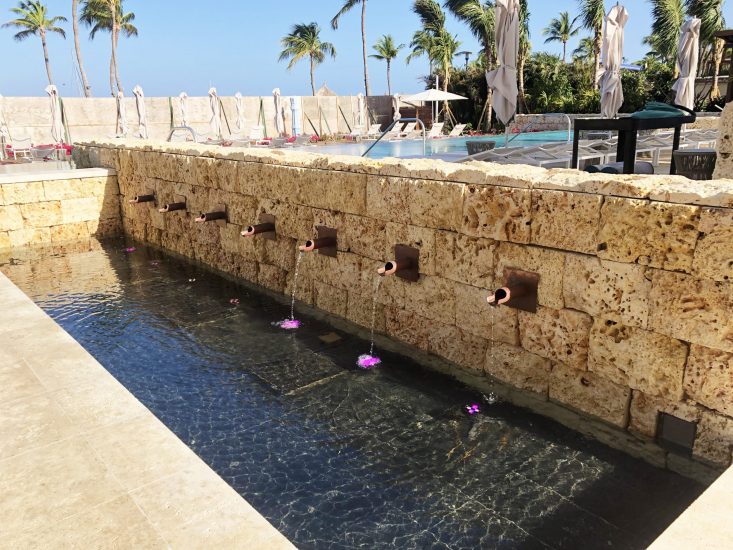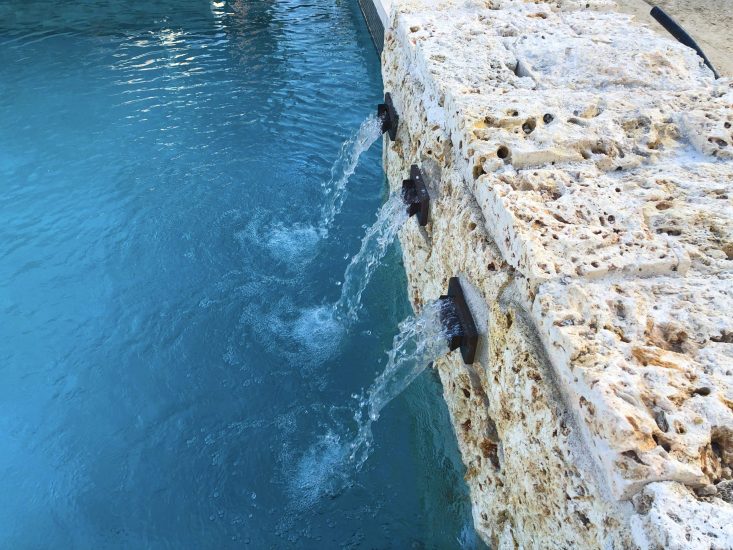 Hyatt Regency Aruba Resort Spa & Casino
Located on 12 acres of beachside property on Aruba's Palm Beach, the Hyatt Regency Aruba Resort Spa & Casino renovated its oceanfront area to create a 4,500-square-foot adults-only pool. This new poolscape is anchored by private cabanas with their own lounge seating and individual entrance steps, allowing for an exclusive swimming area. The large end of the pool directly faces the ocean with an 80-foot-long infinity edge view. Two water features connected to the pool help define the pool deck from the outdoor patio and the resort's outdoor restaurant seating area. For more on Martin Aquatic's Resort Amenity projects, click here.
Services:
For this project's resort pool area and water feature, Martin Aquatic provided hydraulic, structural, filtration, and chemical system design and engineering services.
Location:
Aruba
Year:
2018
Market Sectors: