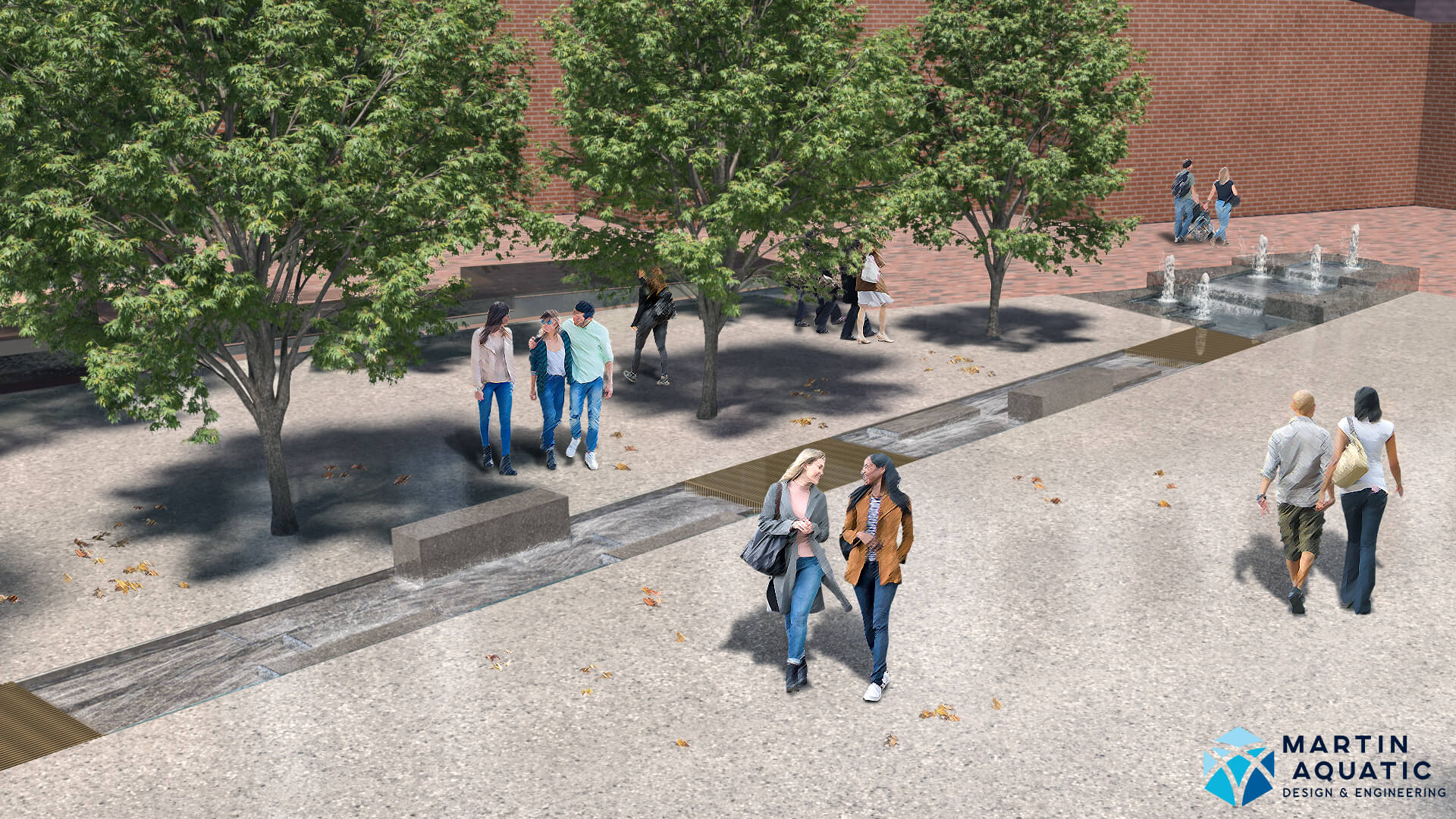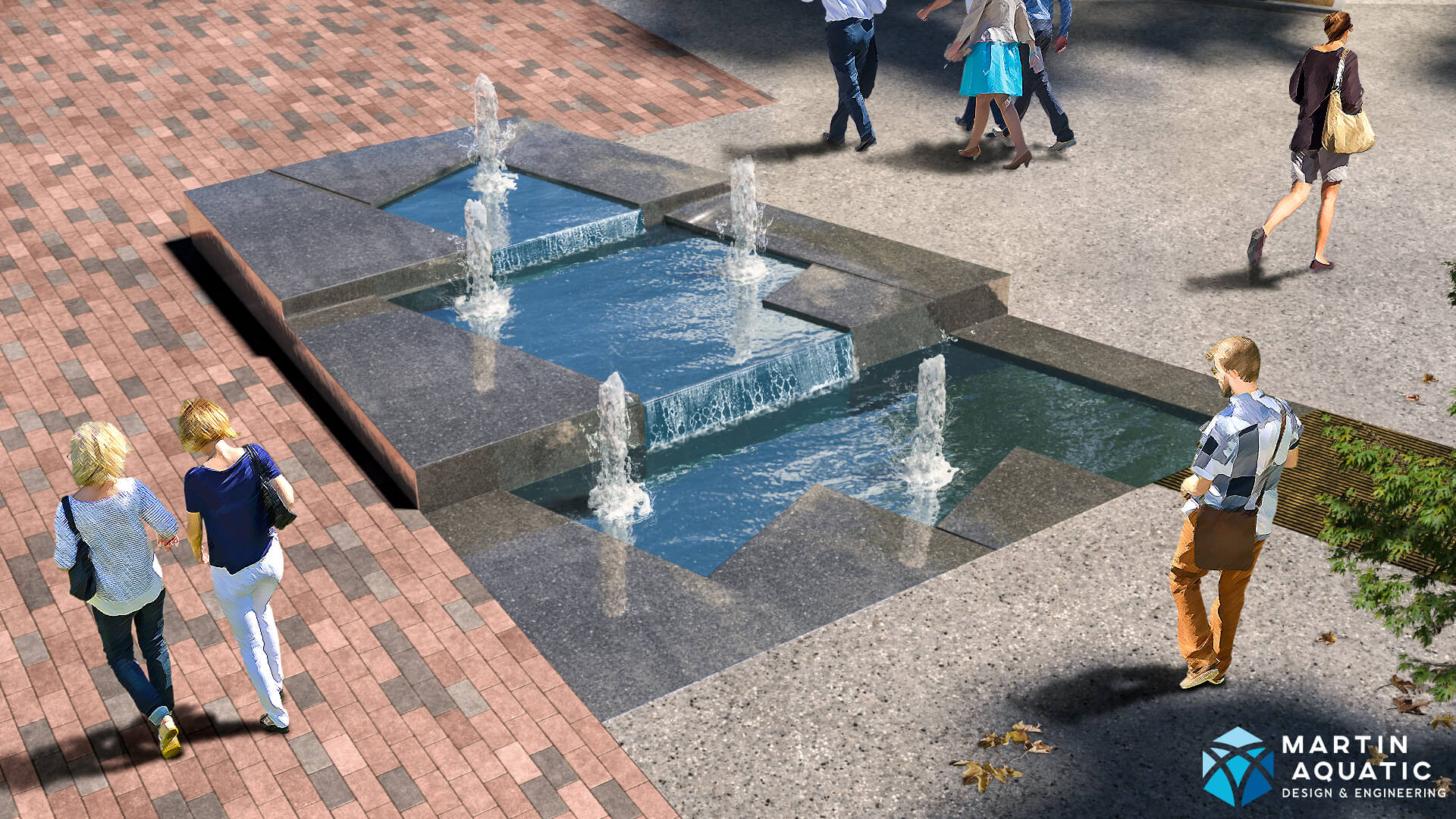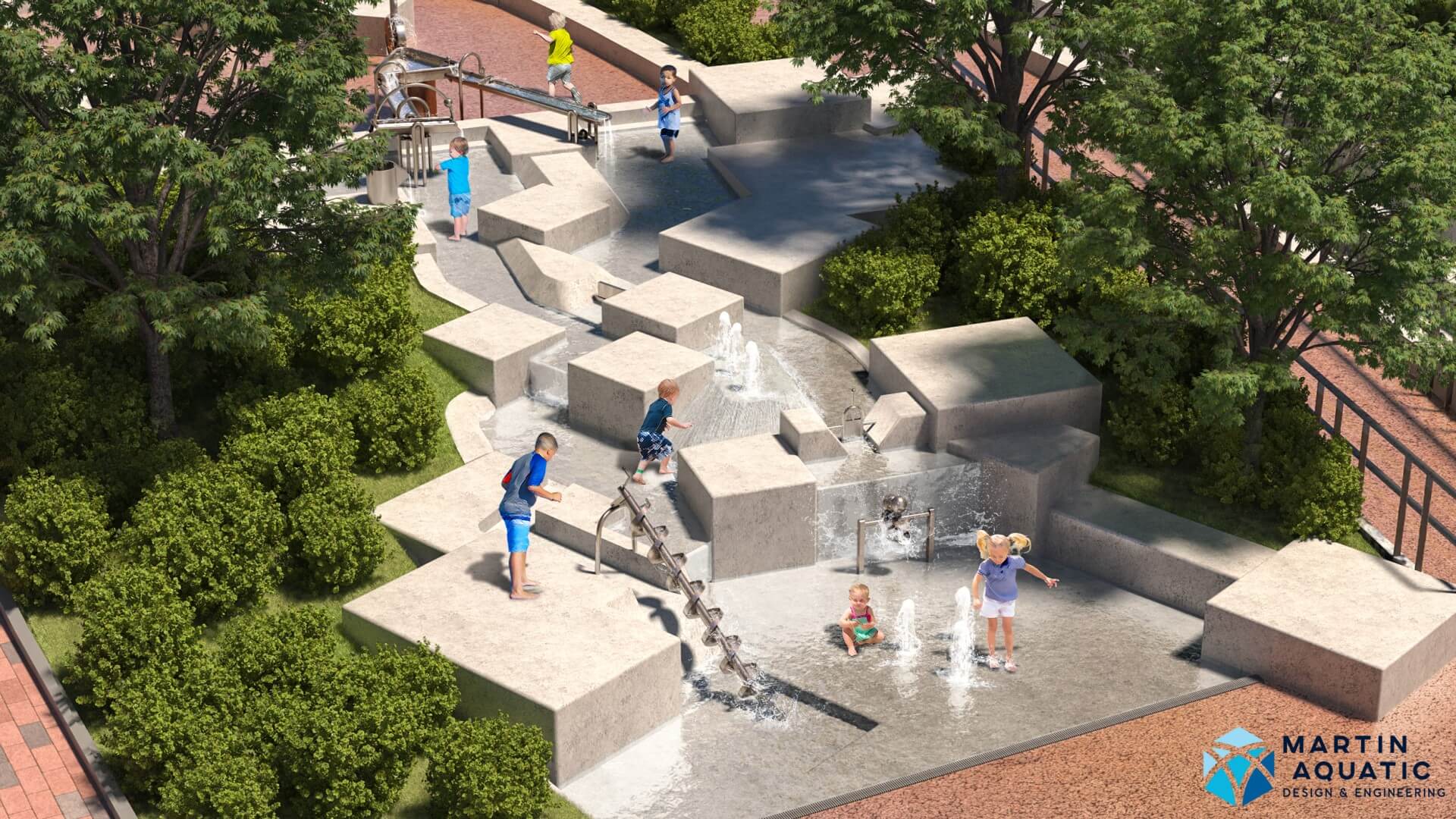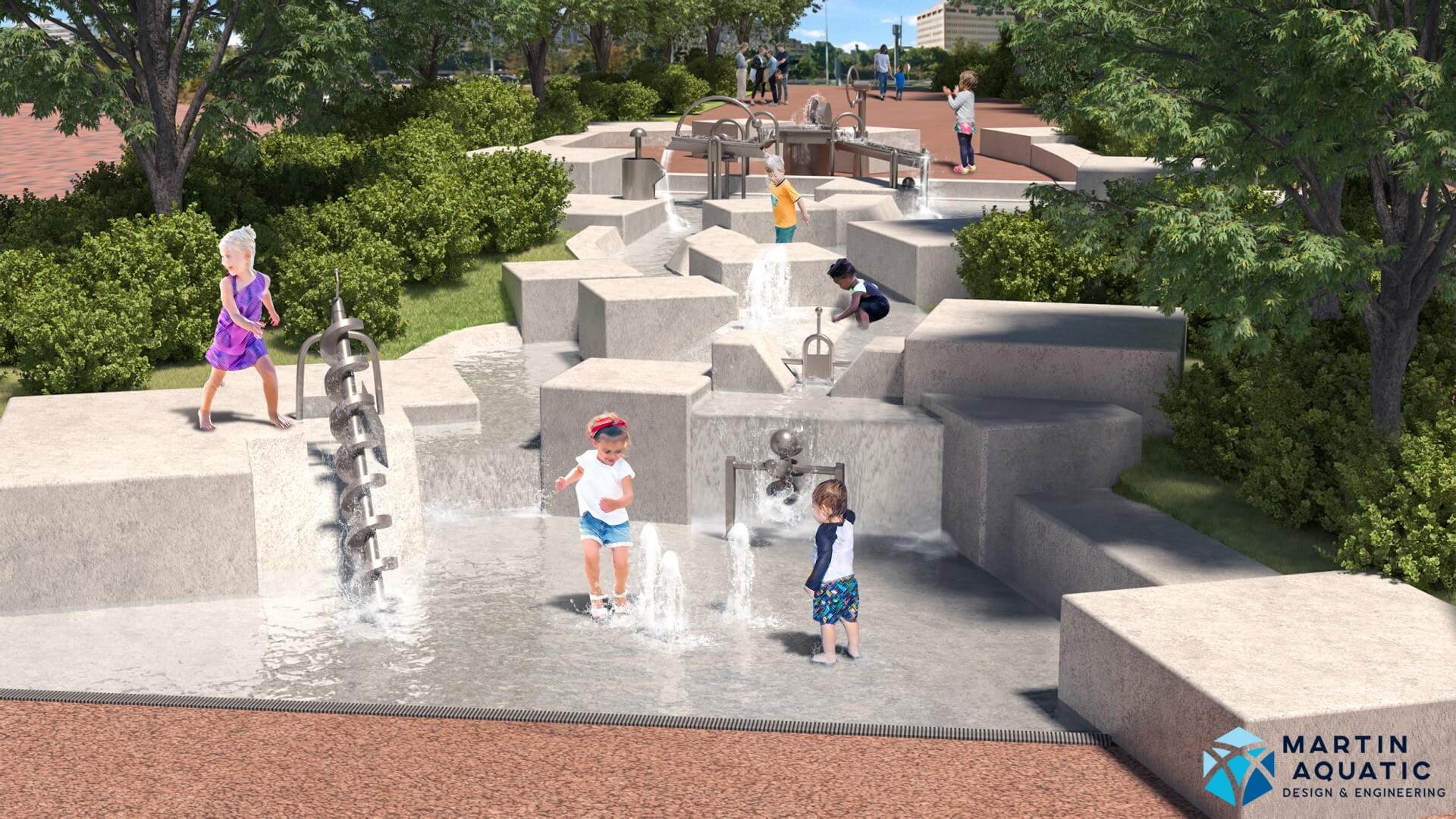 Boston City Hall Plaza
Located in the heart of the city, the Boston City Hall Plaza is undergoing an ambitious renovation as part of Mayor Martin J. Walsh and the City of Boston's forward-looking vision for a flexible, universally accessible public space. Designed by Sasaki and implemented by Shawmut Design and Construction as Construction Manager and Skanska as Owner's Project Manager, the new plaza will create a more welcoming gathering place for all Bostonians. The seven-acre plaza will feature areas for programming, public art, shady seating, playgrounds, and two unique water features designed by Martin Aquatic. Adjacent to an adventure play slope, the first is a family-friendly interactive water feature that engages children through a series of hand powered pumps, dams, water wheels, and an Archimedes screw to move water around the feature and its various elevations. Large concrete blocks surround the feature, creating a climbable playscape while bubbler nozzles in the shallow water invite splashing and stomping in the puddles that are created from the moving water. The second feature sits within the planned interactive art terrace and stretches 115 feet long. The shallow runnel fountain slopes down from a raised pool with five vertical nozzles, while three bridges allow pedestrians to cross over the feature's running water.
Services:
For this project's water features, Martin Aquatic provided hydraulic, filtration, and chemical system design and engineering services.
Location:
Boston, Massachusetts
Year:
2019
Development Partners:
Mayor Martin J. Walsh and the City of Boston | Sasaki | Shawmut Design and Construction | Skanska
Market Sectors: