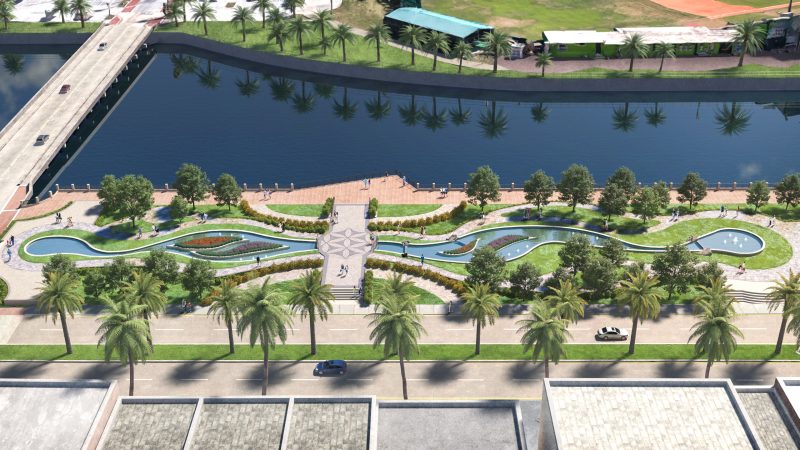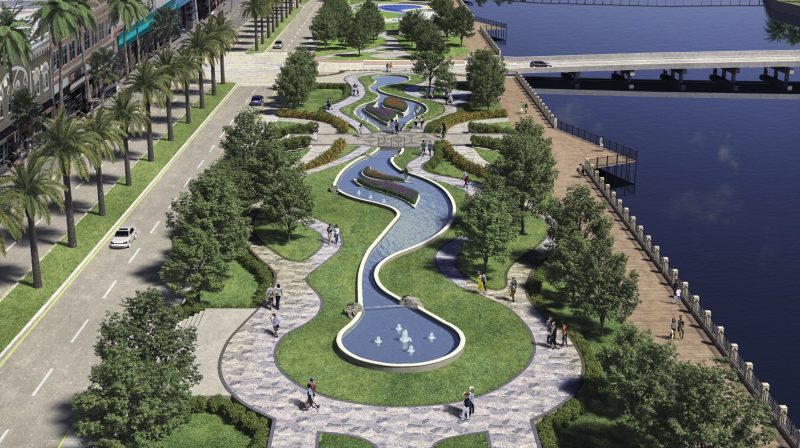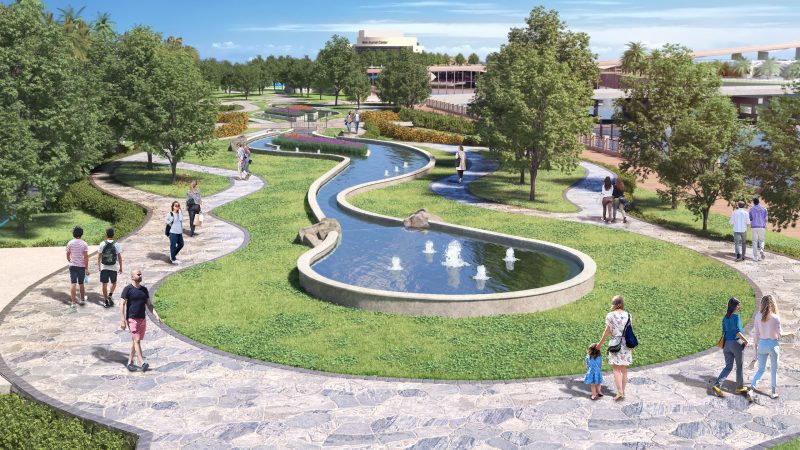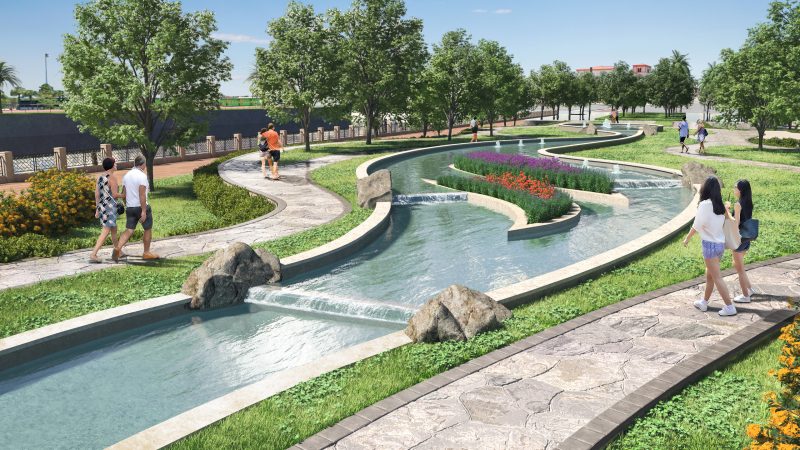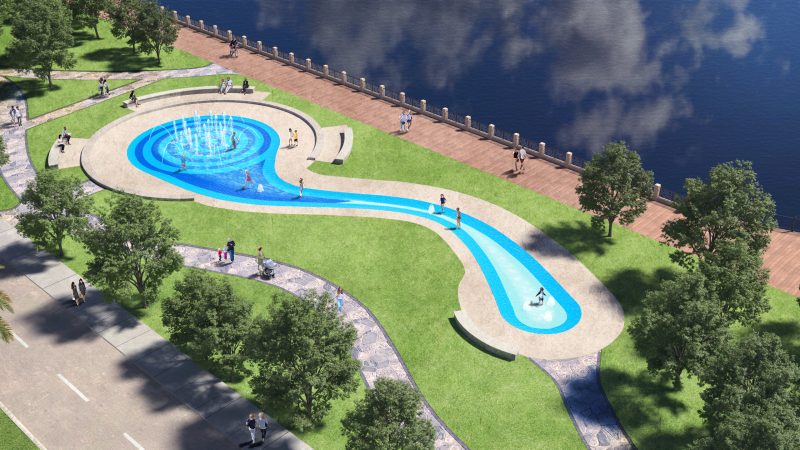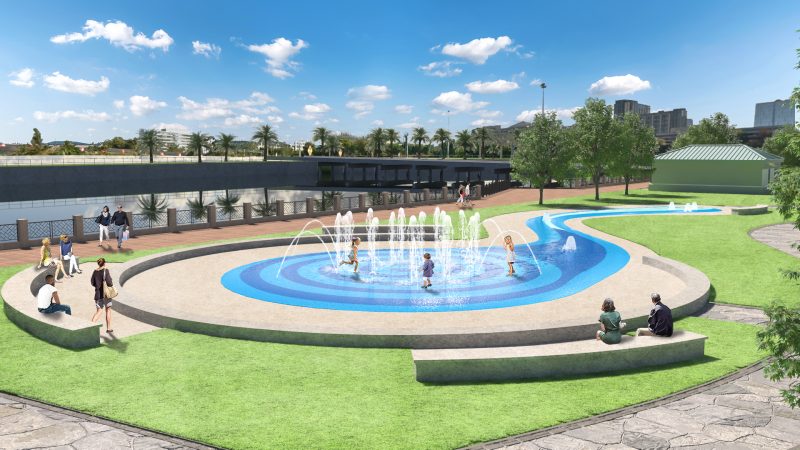 Daytona Beach Riverfront Esplanade
Located along the Intracoastal Waterway in downtown Daytona Beach, the Riverfront Esplanade is a 22-acre transformation of the existing greenspace. Designed to welcome the community and provide a destination for families, the new park will feature event lawns, botanical gardens, pond ecosystems, focal fountains, and a splash pad. As part of unique zones that divide the park, the Family + Garden Zone is centered on a feature Riparian Garden Fountain. Stretching 330 feet and dropping down three weir cascades, the Riparian Garden Fountain is designed to mimic the natural tidal pools of the river. As well, families that visit this area will enjoy a 2,700-square-foot interactive water feature with more than 30 spraying vertical and arched nozzles. Engineered for safety, the splash pad includes UV-sanitized water and Life Floor non-slip surfacing. Lastly, the central zone of the park—named Fountain Plaza—features three unique pond basins that surround the city's performance venue and concert hall.
Services:
For this project's interactive water feature, pond ecosystems, and central water feature, Martin Aquatic provided hydraulic, structural, filtration, and chemical system design and engineering services.
Location:
Daytona Beach, Florida
Year:
2019
Market Sectors: