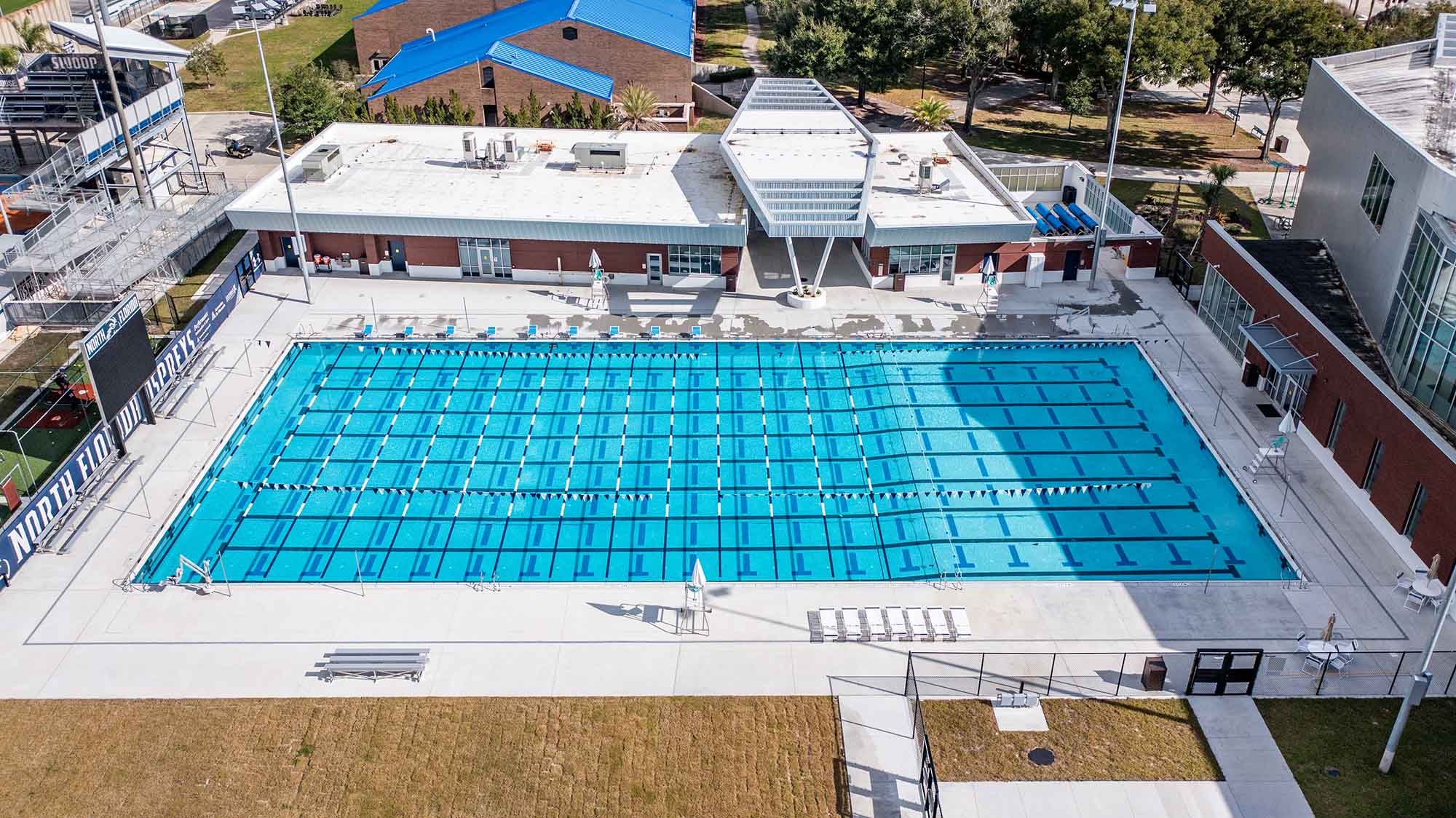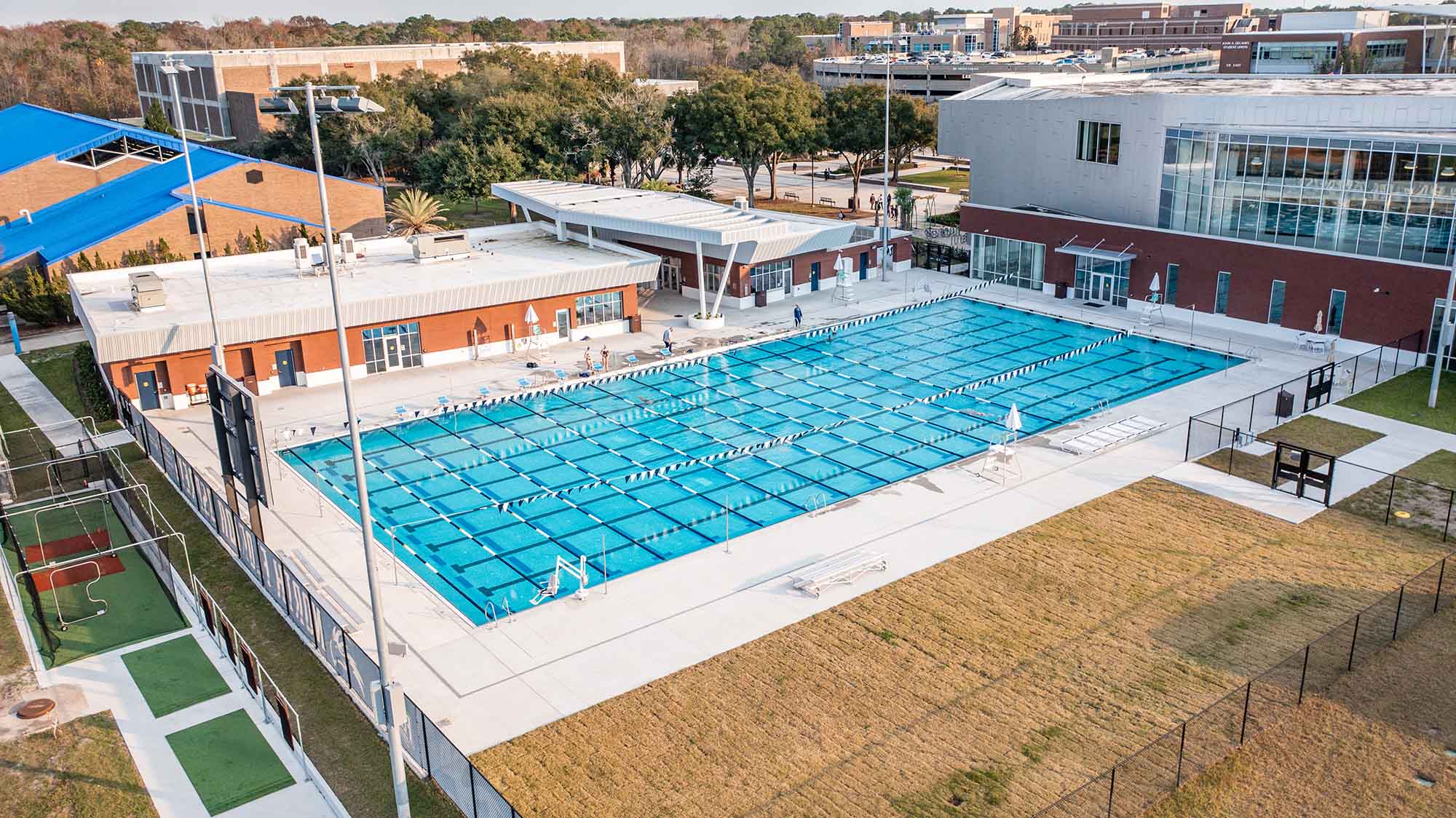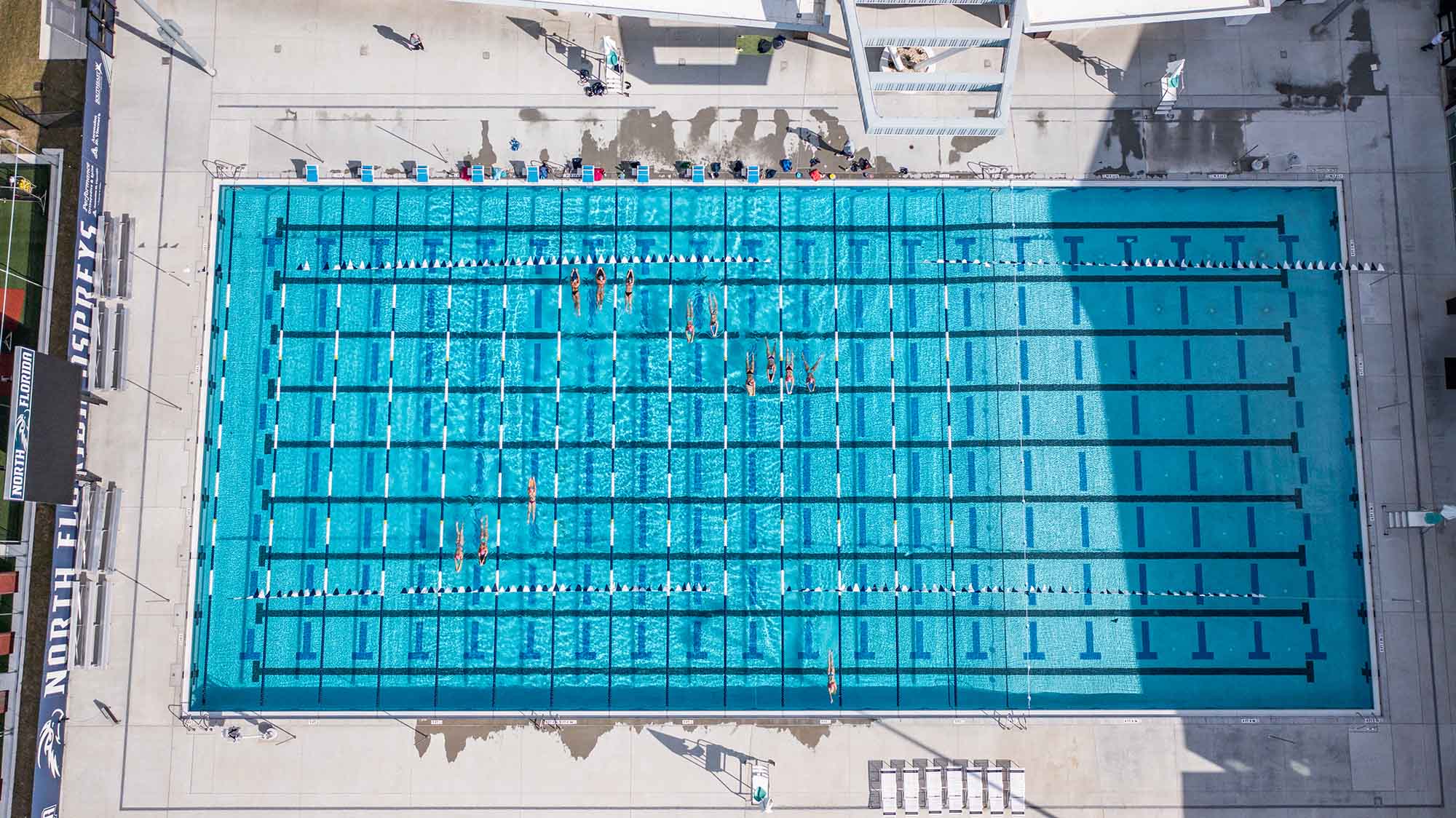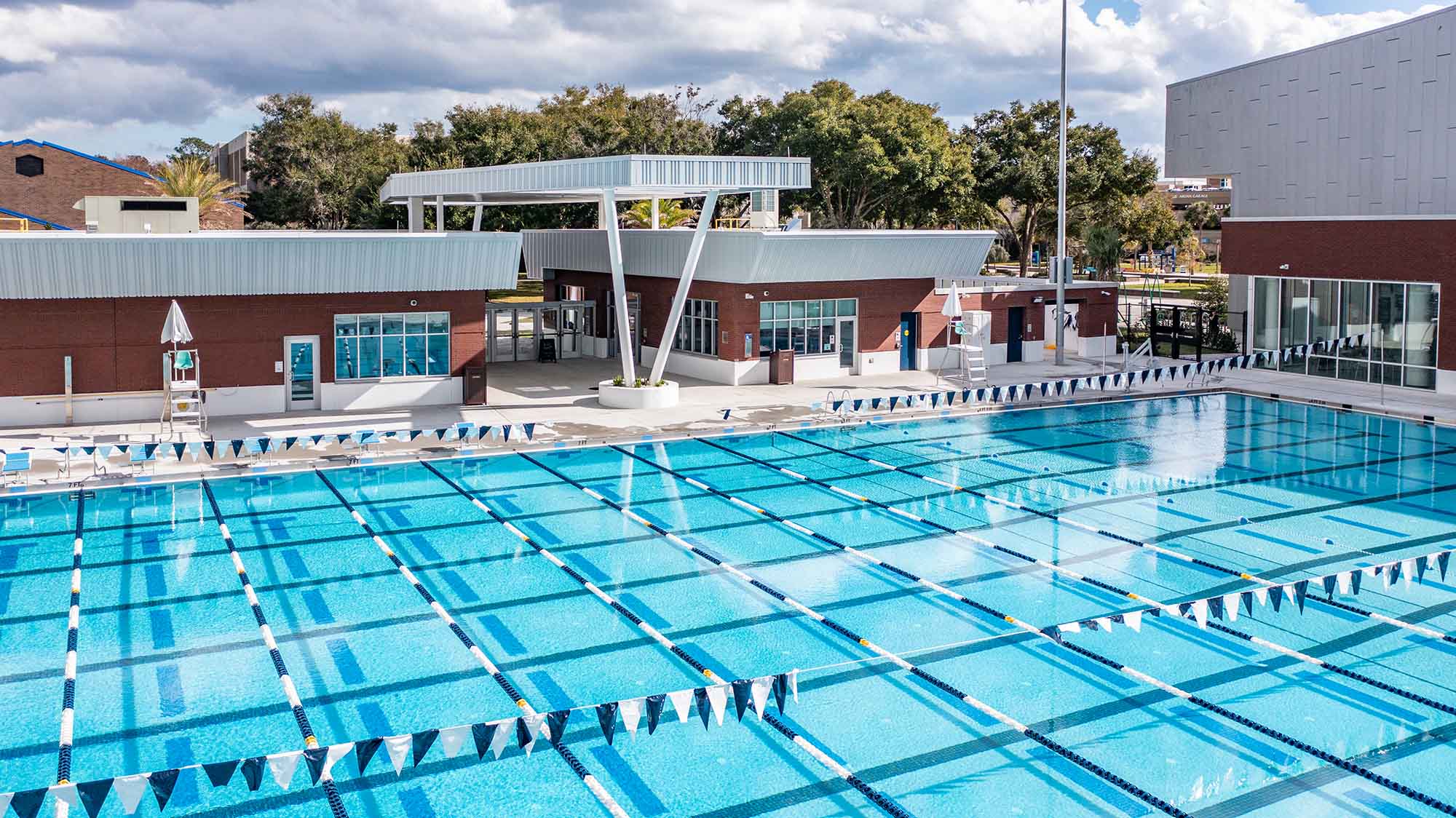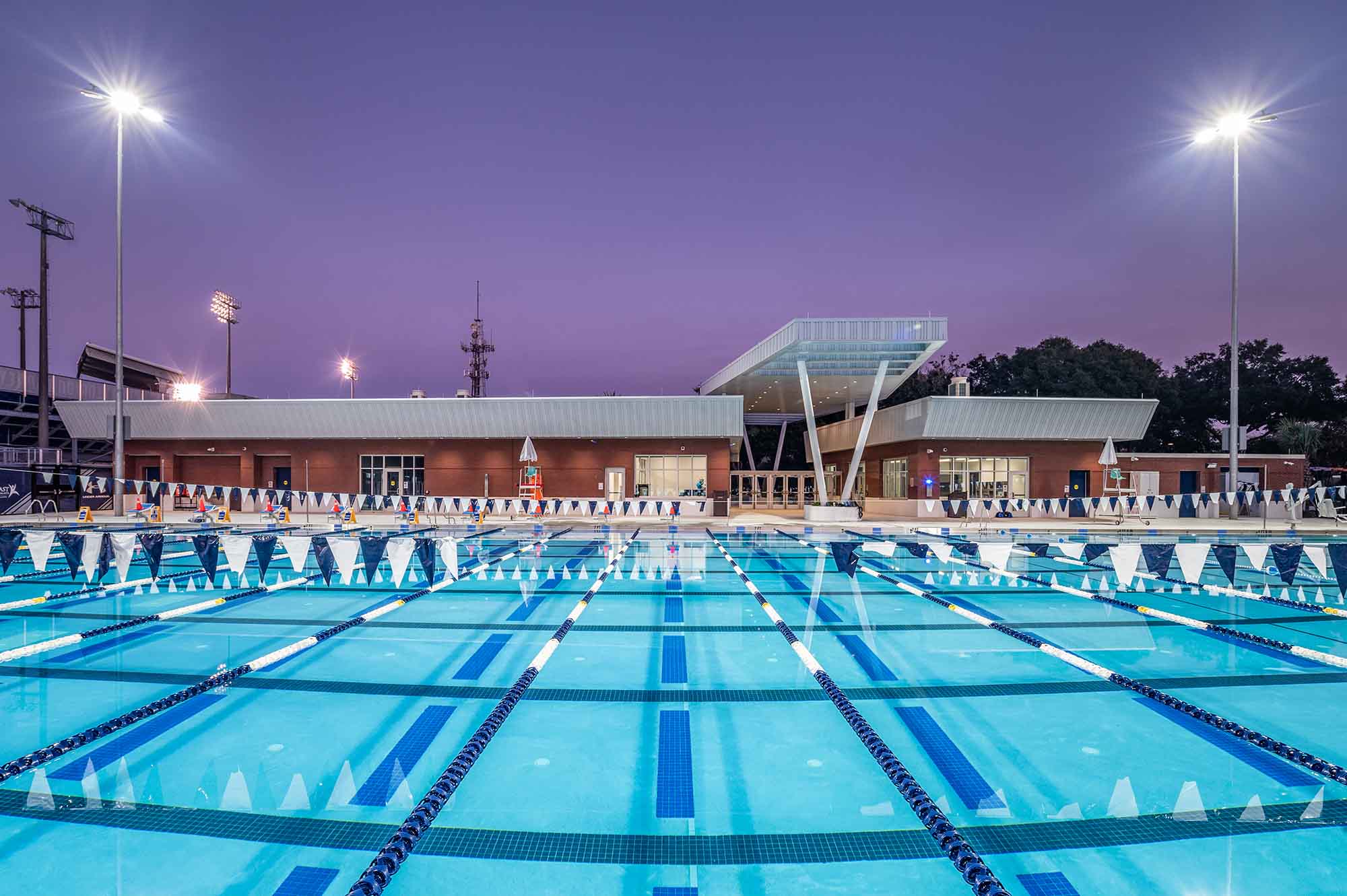 University of North Florida Aquatic Complex
Located on the campus of the University of North Florida, the new Student Wellness Complex features an outdoor 50 meter x 25 yard competition pool. Sized with 9 lanes in the long course direction and 20 lanes in the short course direction, the pool is designed to host a multitude of student aquatic activities, from swim competitions and training to water polo matches and more. Both sides of the pool feature permanent starting blocks, and it begins at a depth of four feet before sloping down to eight feet deep.
Renders courtesy of Borrelli + Partners
Services:
For this project's competition pool, Martin Aquatic is providing the hydraulic, structural, filtration, and chemical system design and engineering services.
Location:
Jacksonville, Florida
Year:
2019
Development Partners:
Borrelli + Partners
Market Sectors: