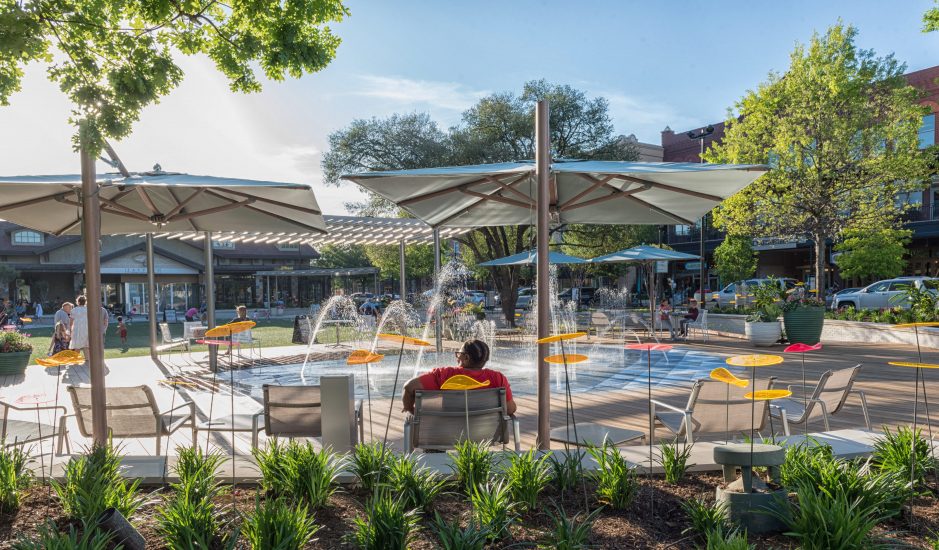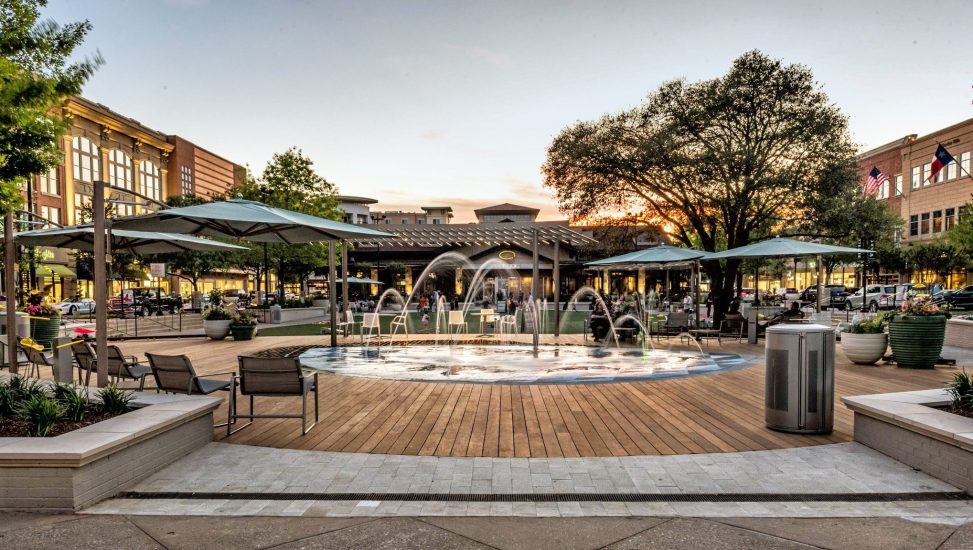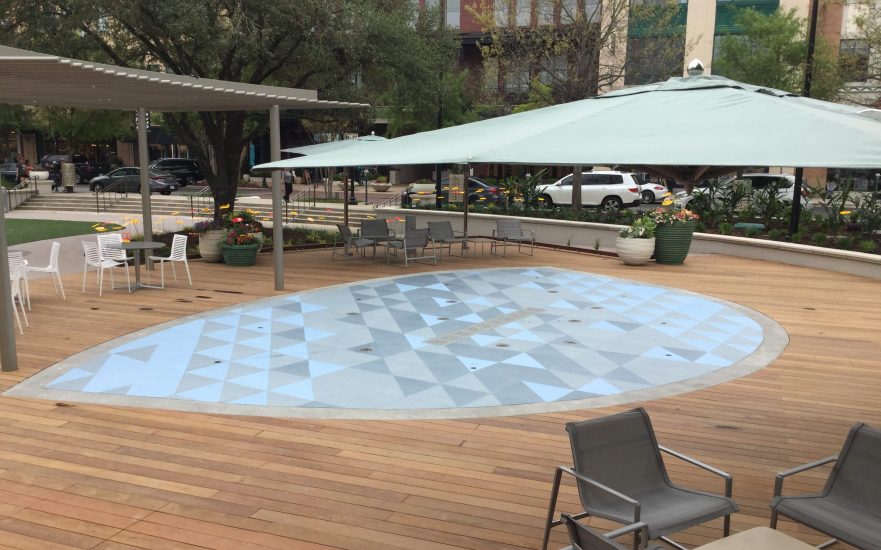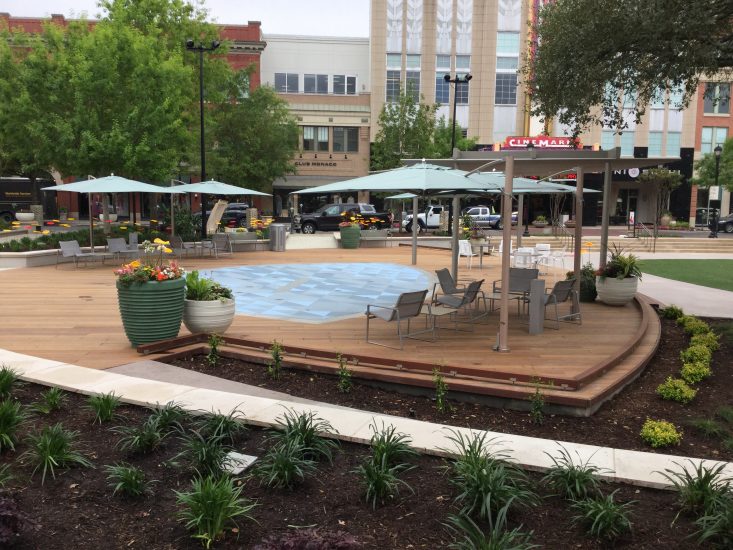 The Woodlands Market Street
Located just outside of Houston, Texas, the master-planned community The Woodlands Market Street completed a renovation of its upscale shopping, dining and entertainment district, Market Street, including a transformation of its existing interactive water feature and deck. This modernization brings a fresh design to the area's central park, which hosts festivals, concerts, and other events. Replacing the old concrete fountain, the new interactive water feature showcases a soft, slip-resistant floor in vibrant blue hues, with nine vertical nozzles and nine arching spray jets that reach as high as six feet. The surrounding deck offers seating for families and allows children to splash and play in the heart of the community. For more on Martin Aquatic's Interactive Water Feature projects, click here.
Services:
For this project's interactive water feature, Martin Aquatic provided hydraulic, structural, filtration, and chemical system design and engineering services.
Location:
The Woodlands, Texas
Year:
2018
Market Sectors: