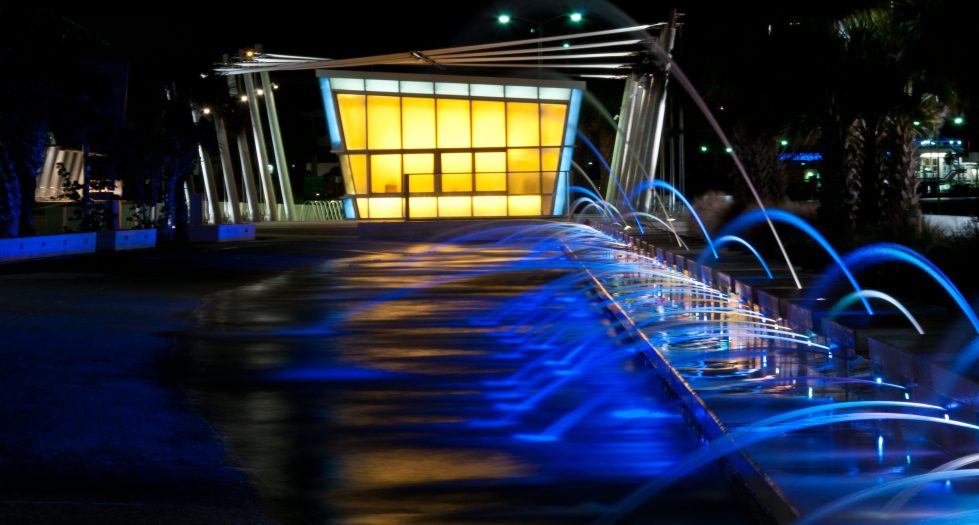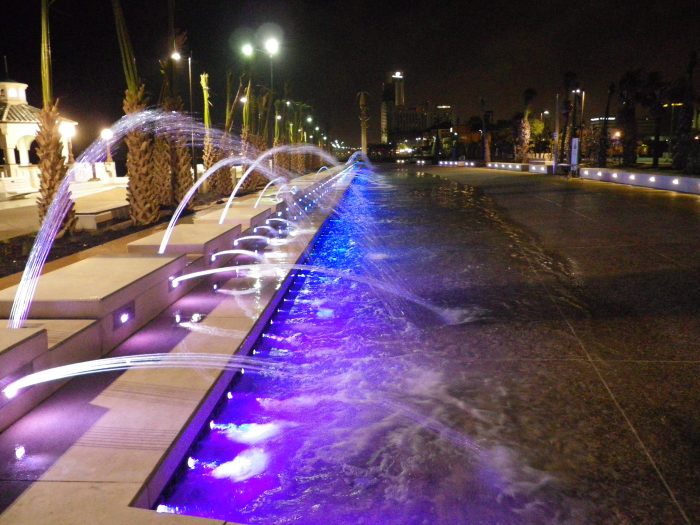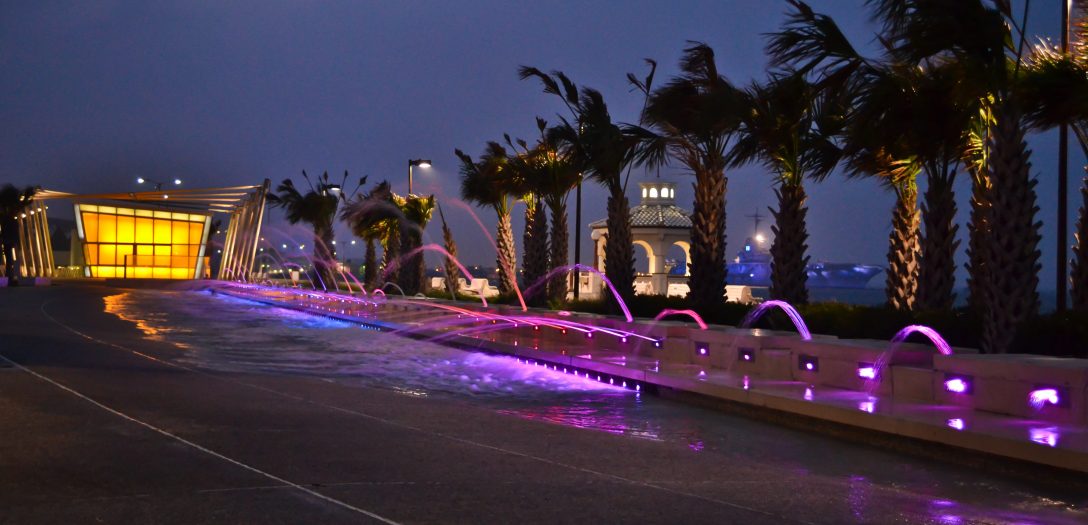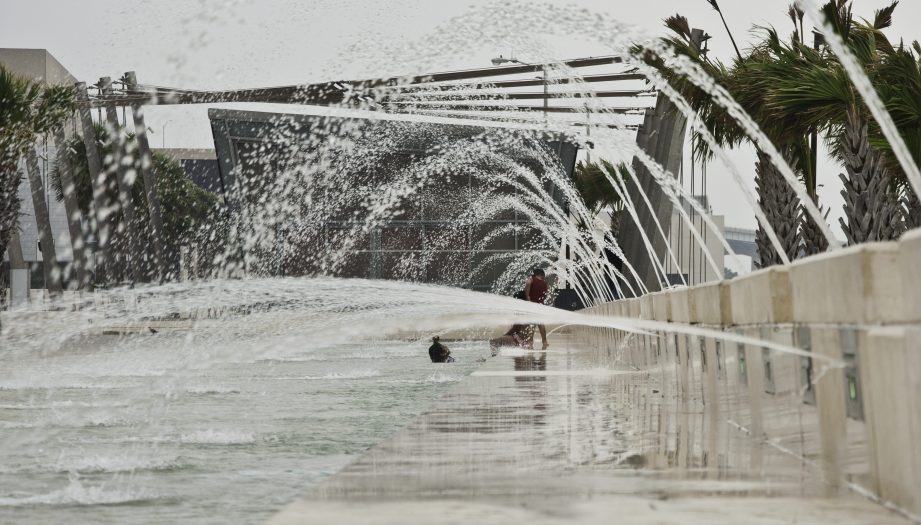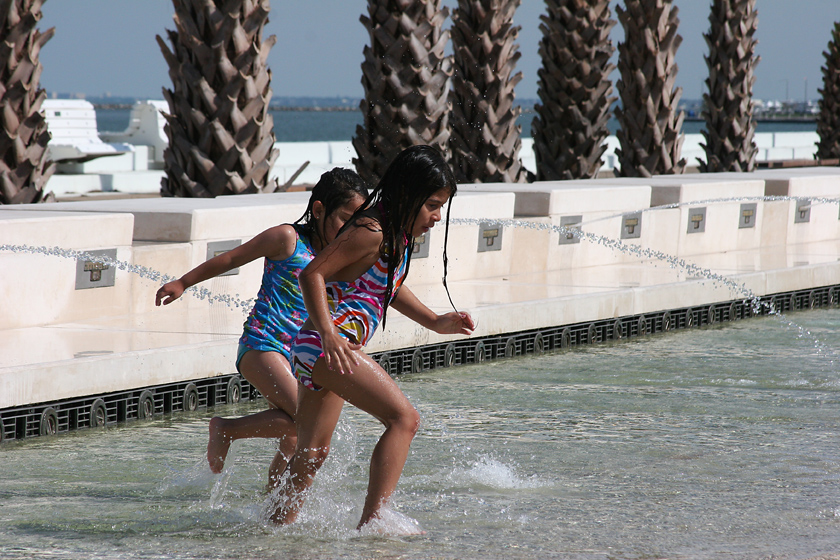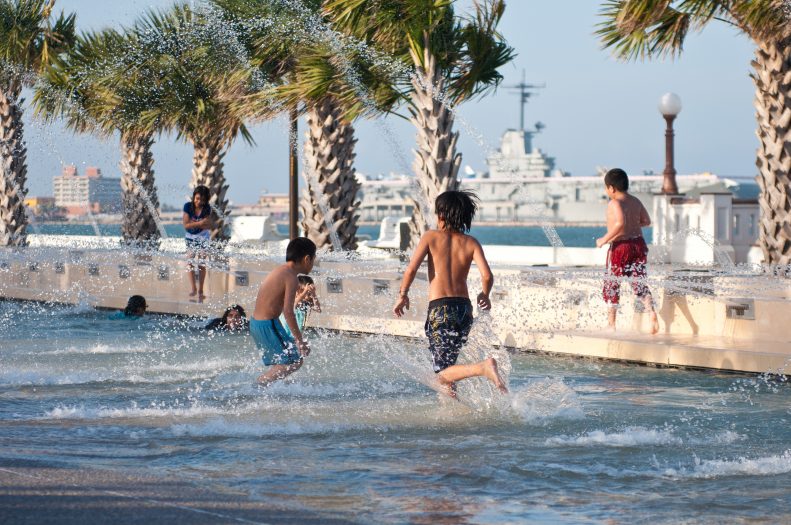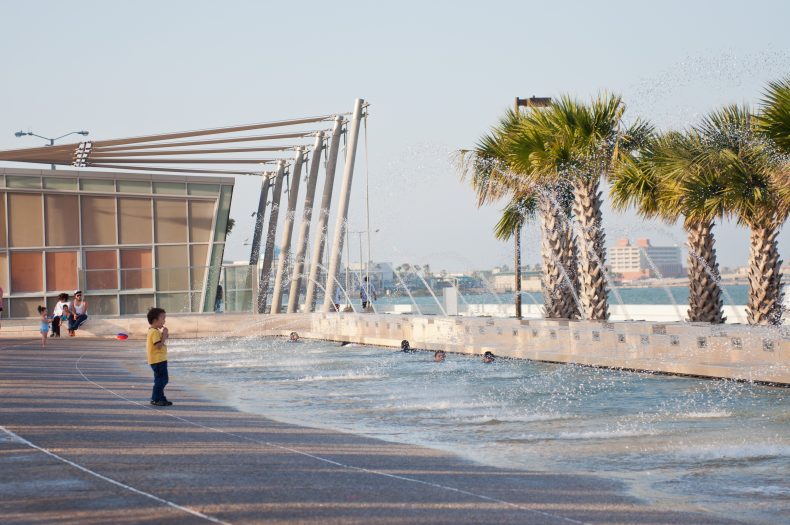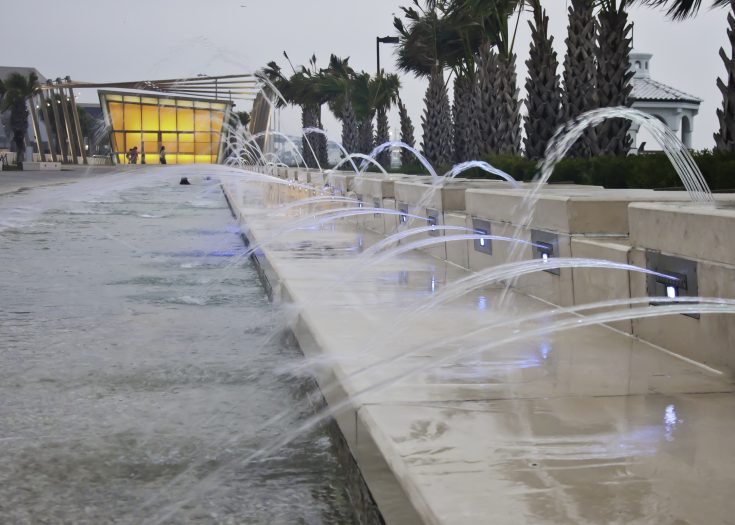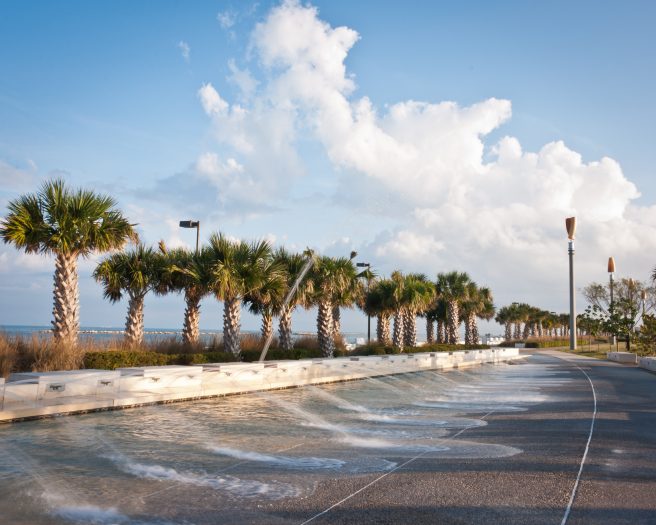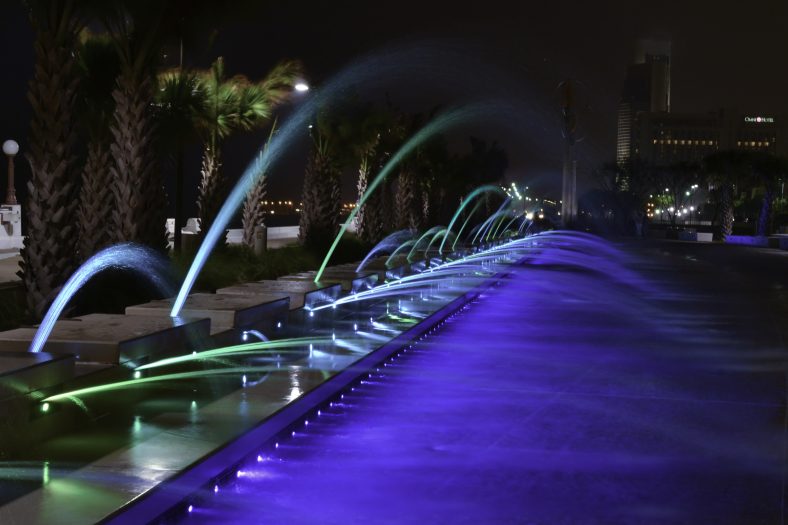 Corpus Christi Bayfront Development Fountain
The interactive water feature and show fountain at the Bayfront Plaza is located directly across from Corpus Christi Bay in downtown Corpus Christi, Texas. This first-of-its-kind experience combines interactive fountain nozzles with a sloped entry. Measuring 250 feet long, this feature includes more than 200 nozzles and 250 lights. All of these elements work together to create a natural tidal motion that mimics the waters of the adjacent ocean. For more on Martin Aquatic's Interactive Water Feature projects, click here.
Services:
For this project's interactive water feature and show fountain, Martin Aquatic provided hydraulic, structural, filtration, and chemical system design and engineering services.
Location:
Corpus Christi, Texas
Year:
2010
Fun Facts:
2013 Honor Award - AIA Corpus Christi
Market Sectors: