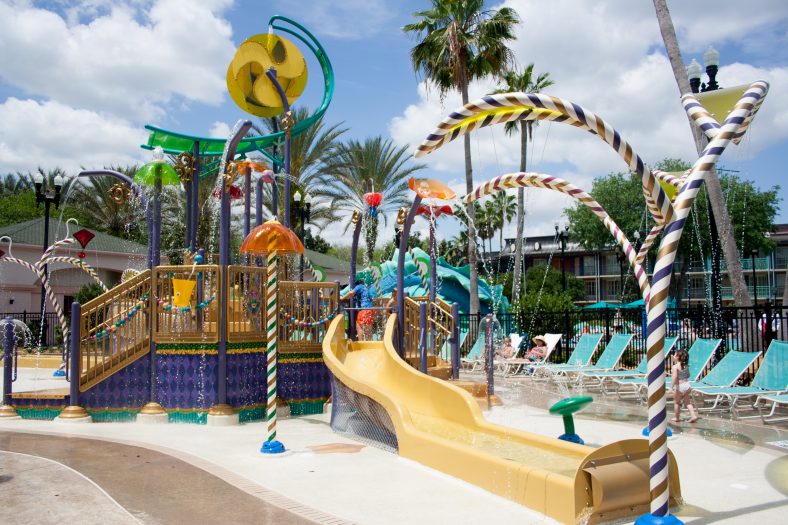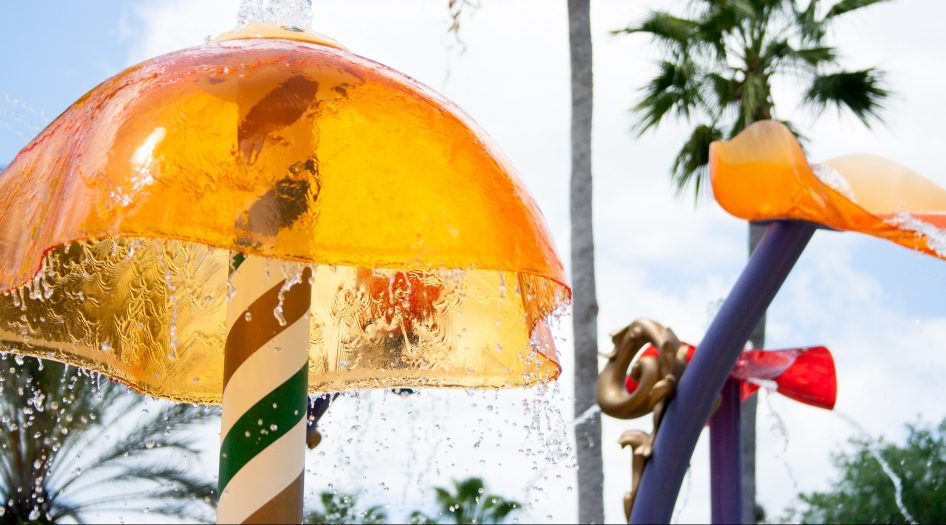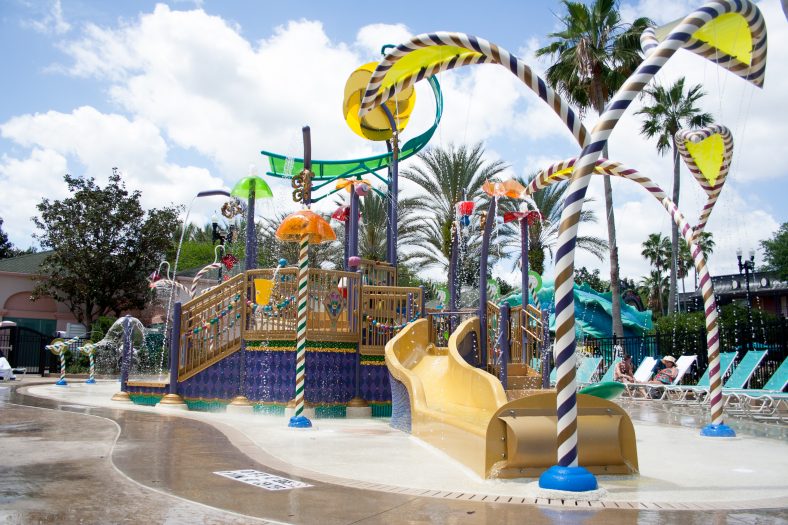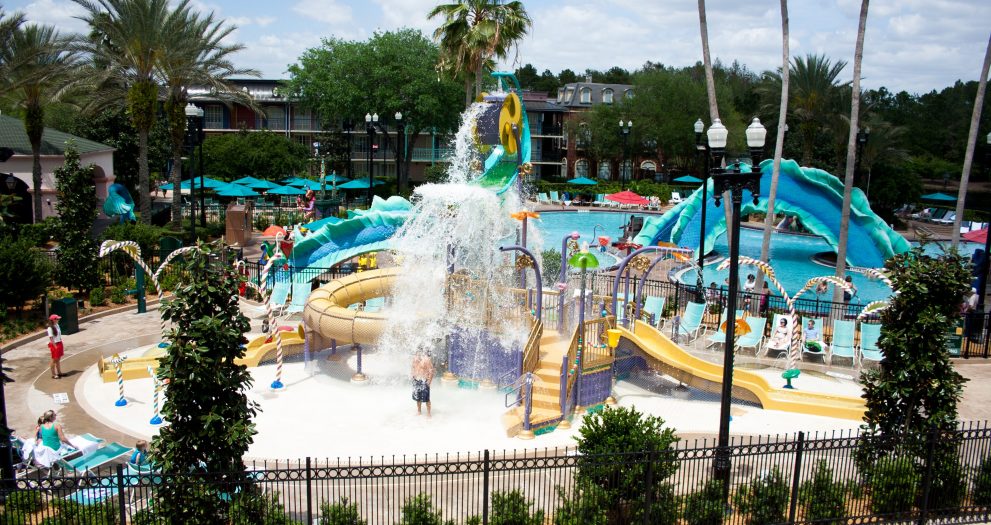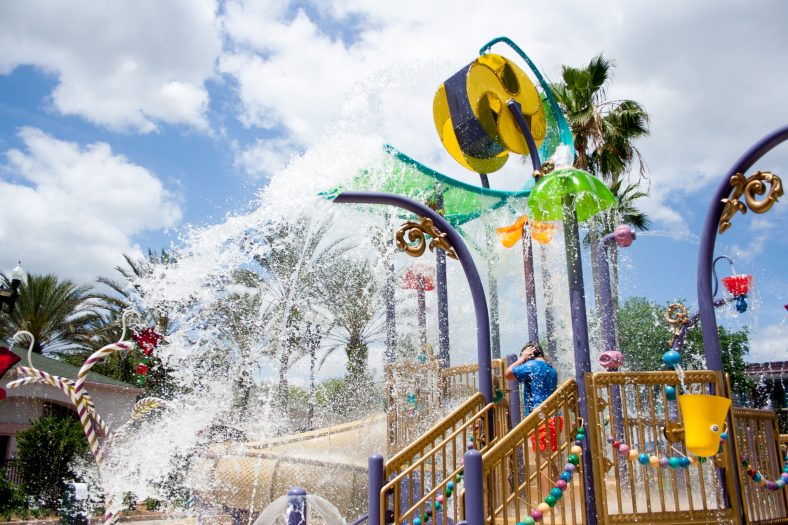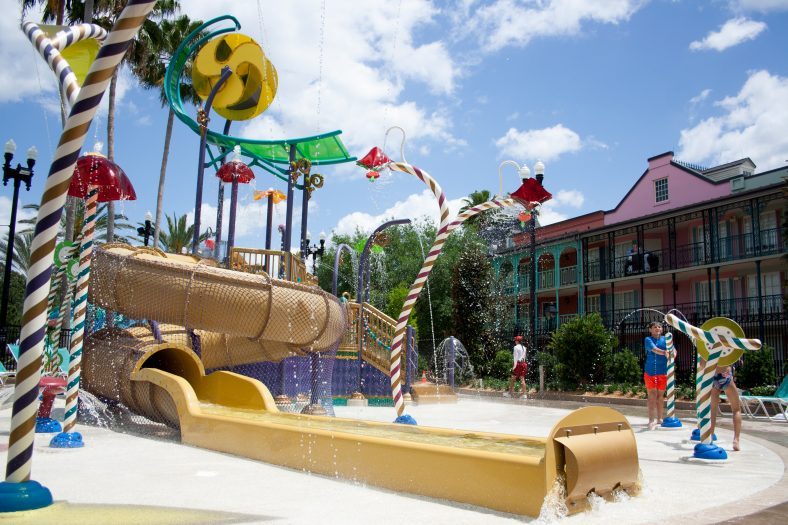 Mardi Gras Wet Play Structure
Located in a major vacation destination, this family-friendly resort features an all-new children's aquatic play area that was added as a renovation of its existing pool. This aquatic amenity is custom-designed for play, with zones that are geared toward toddler, elementary, and adolescent aged children, all colored in a whimsical Mardi Gras theme. The multileveled wet play structure offers two separate slides, a deluge wheel, and a multitude of spray elements. For more on Martin Aquatic's Interactive Water Feature projects, click here.
Services:
For this project's interactive water feature amenity, Martin Aquatic provided concept design and hydraulic, structural, filtration, and chemical system design and engineering services.
Location:
Lake Buena Vista, Florida
Year:
2016
Market Sectors: