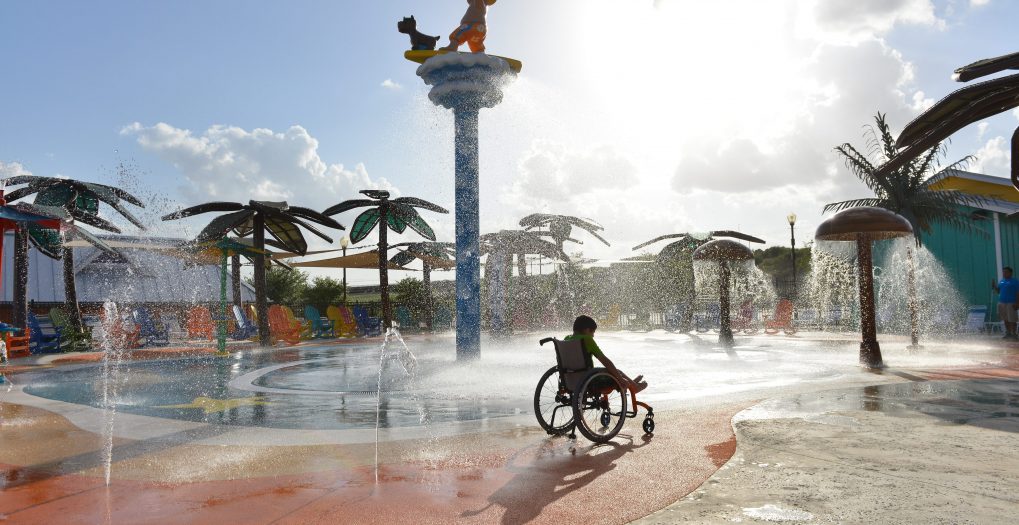 August 30, 2017
Martin Aquatic Projects Recognized as 2017 Dream Designs Winners
In its July/August issue, Aquatics International named some of the best water features and pools around the world as the "Dream Designs," once again ranking two projects designed by Martin Aquatic Design & Engineering (Martin Aquatic). This is the fourth consecutive year that Martin Aquatic has been recognized as part of this prestigious list of projects.
On this year's list of Dream Designs winners is the first-ever project onboard a cruise ship: the kids aquatic play area on Royal Caribbean's Liberty of the Seas. Branded as "Splashaway Bay," the interactive wet play structure was added as part of a major refurbishment to the ship in 2016, offering younger children a more engaging, water park environment in a safe, zero-depth environment. Splashaway Bay features two age-appropriate, climbable play structures with their own slides, squirting elements throughout, and of course a giant dump bucket that drops a deluge of water.
Also named one of the Dream Designs winners is Morgan's Inspiration Island, the newest waterpark addition to the nonprofit amusement park, Morgan's Wonderland in San Antonio, Texas. Designed to be an inclusive park for children of all abilities, the new waterpark has special features that make the aquatic playgrounds wheelchair accessible and temperature controlled for those who can't tolerate sometimes cooler water temperatures. Martin Aquatic's design includes six distinct play areas with whimsical spraying elements and interactive water features. The park has garnered national media attention and is being called the world's first fully accessible water park.

Our team at Martin Aquatic was proud to be recognized for our design on these two incredible projects, and even more proud to be honored among some of the best aquatic features in the world.