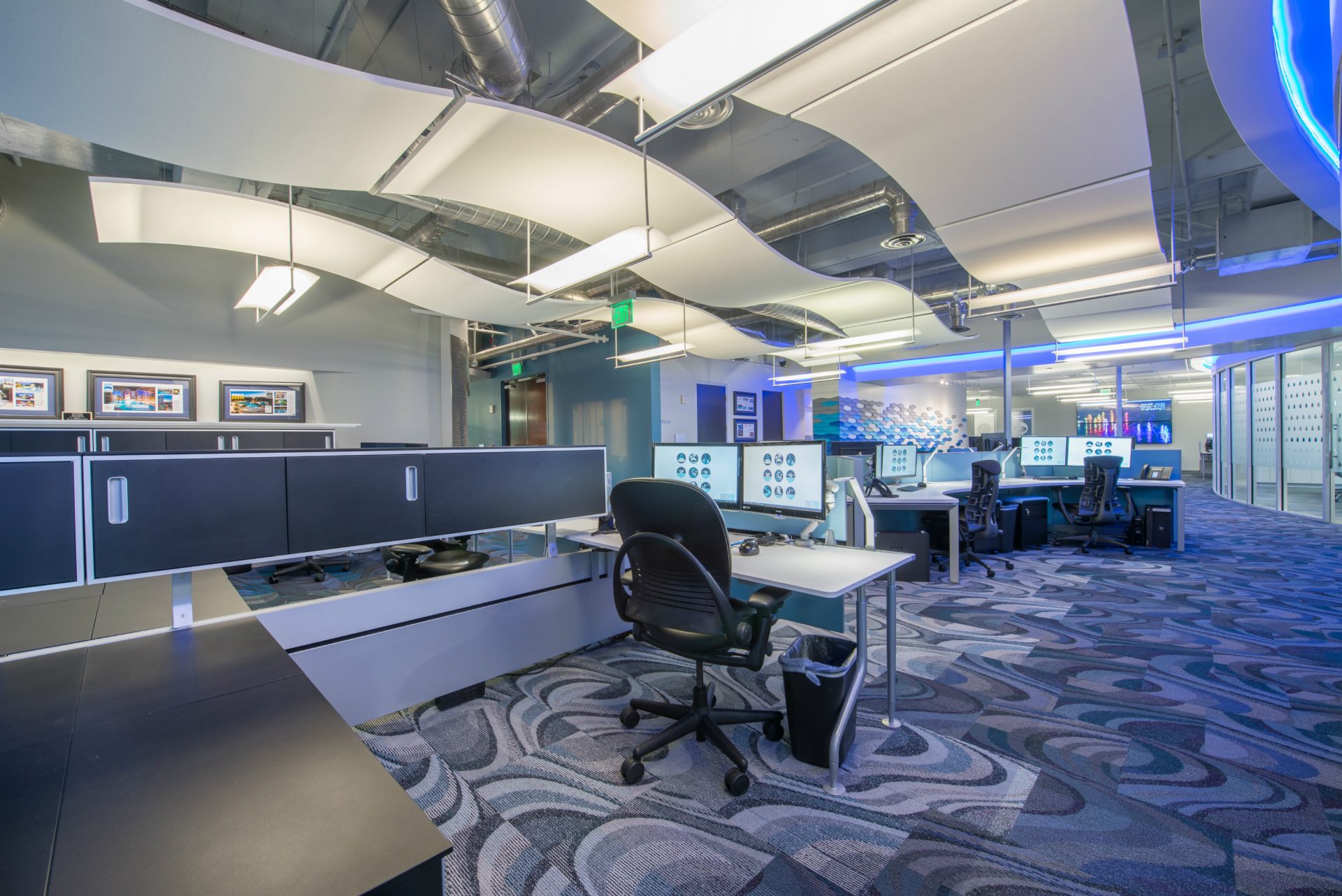 March 9, 2017
Martin Aquatic Office Honored with "Golden Brick" and "Coolest Office Spaces" Awards
Since the completion of our office expansion late in December, our team here at Martin Aquatic Design & Engineering (Martin Aquatic) has received some notable praise for the space's modern look. This week, we were honored to accept two special awards recognizing the expansion: the Downtown Orlando Partnership's Golden Brick Award and the Orlando Business Journal's Coolest Office Spaces Award.
At a luncheon bringing together some of the biggest players in the development of our city center, the Downtown Orlando Partnership presented its Golden Brick Awards in 16 categories of development projects ranging from Health & Wellness to Transportation to Sport Special Event. Martin Aquatic took home the Golden Brick award in the category of Expansion. On hand to accept the award were Martin Aquatic team members that held vital roles in the design and development of the office expansion: (L to R) Ken Martin, founding principal, Josh Martin, president & creative director, Sam Godwin, design manager, and Joel Roberts, development manager.
Also this week, the Orlando Business Journal honored its winners of the 2017 Coolest Office Spaces Awards, including Martin Aquatic. The 18 different recipients of this award all boast impressive office hangouts, from swanky employee lounges to high tech fixtures and impressive modern furnishings. In its story on Martin Aquatic's office, the Orlando Business Journal lauded our aquatic theme that is carried throughout the office, from water drop decals to blue accent lighting and wave-patterned carpet.

We're proud to be among the development projects and other Central Florida companies honored for their office spaces, and we're even more proud that we can offer these amenities to our amazing team of professionals. If you are ever in the Orlando area, we encourage you to pop in for a look at the space and to say hello to our team!