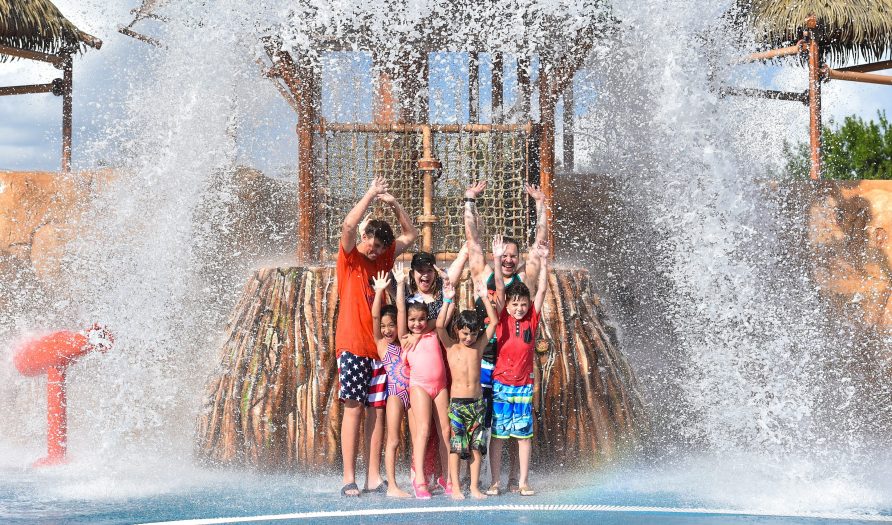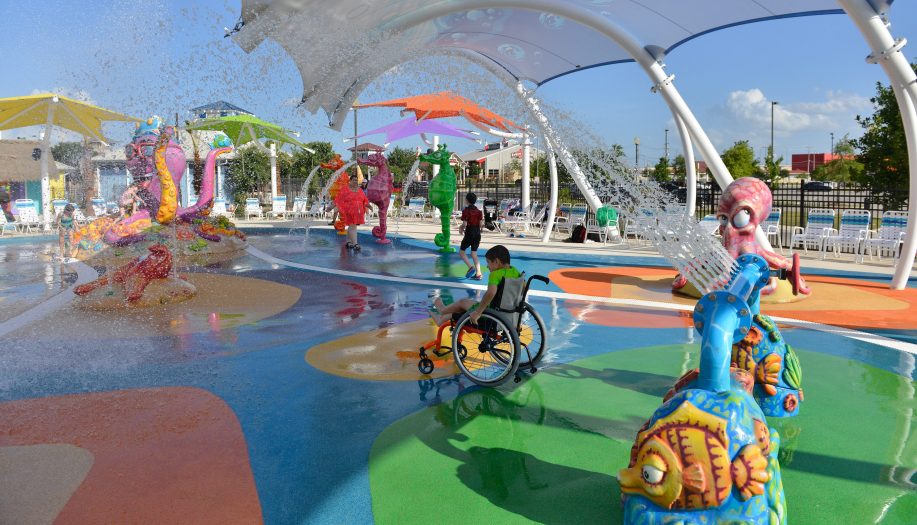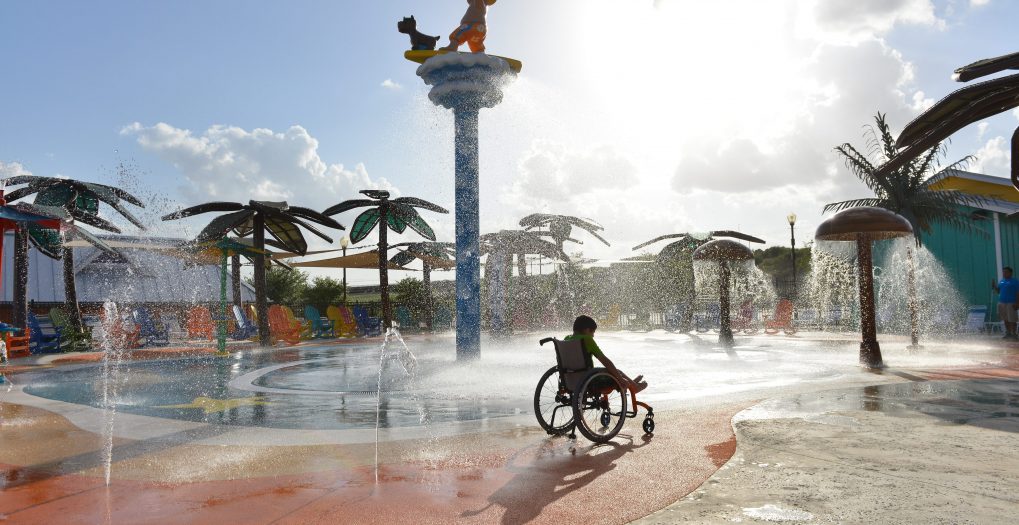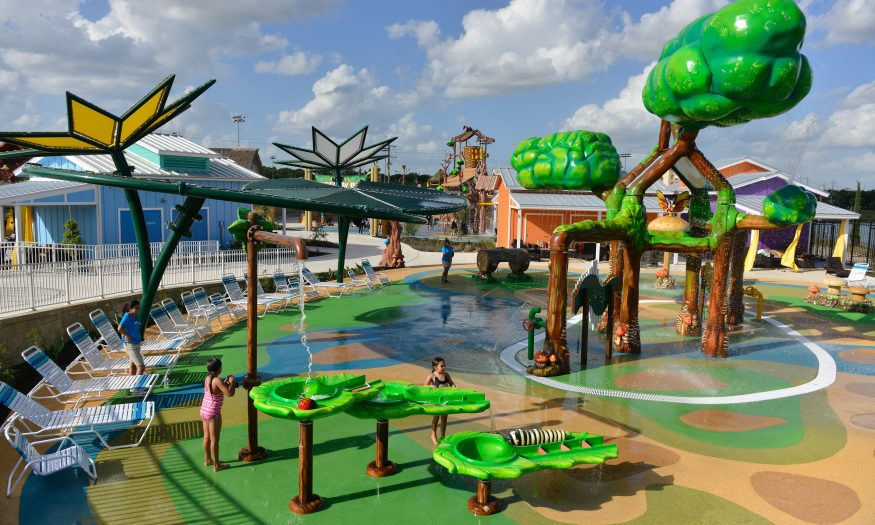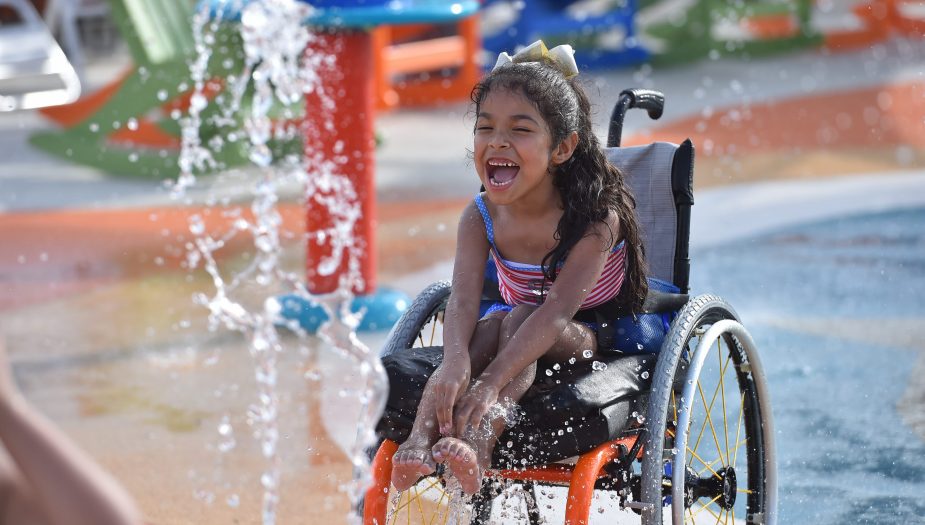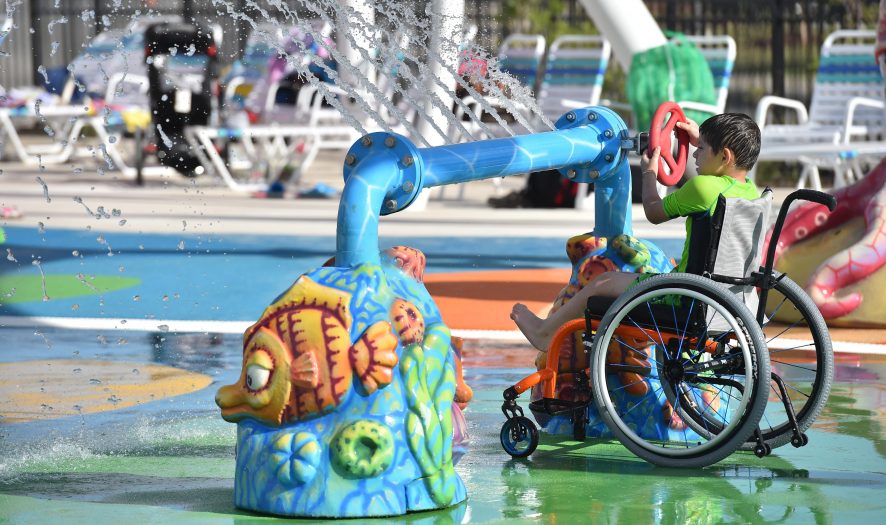 Morgan's Inspiration Island at Morgan's Wonderland
Located in San Antonio, Texas, Morgan's Wonderland offers individuals with special needs the opportunity to enjoy theme park rides and attractions regardless of their abilities. A new expansion to the 25-acre theme park, called Morgan's Inspiration Island, has been hailed as the world's first ultra-accessible water park with multiple interactive water features. Guests can cool off from the Texas heat through five differently-themed splash zones such as Hang-10 Harbor and Calypso Cove that feature spray cannons, rain curtains, wet play structures and tipping buckets. For more on Martin Aquatic's Interactive Water Feature projects, click here.
Services:
For this project's interactive water features, Martin Aquatic provided hydraulic, structural, filtration, and chemical system design and engineering services.
Location:
San Antonio, Texas
Year:
2017
Fun Facts:
2017 Dream Design Winner - Aquatics International magazine
Market Sectors: