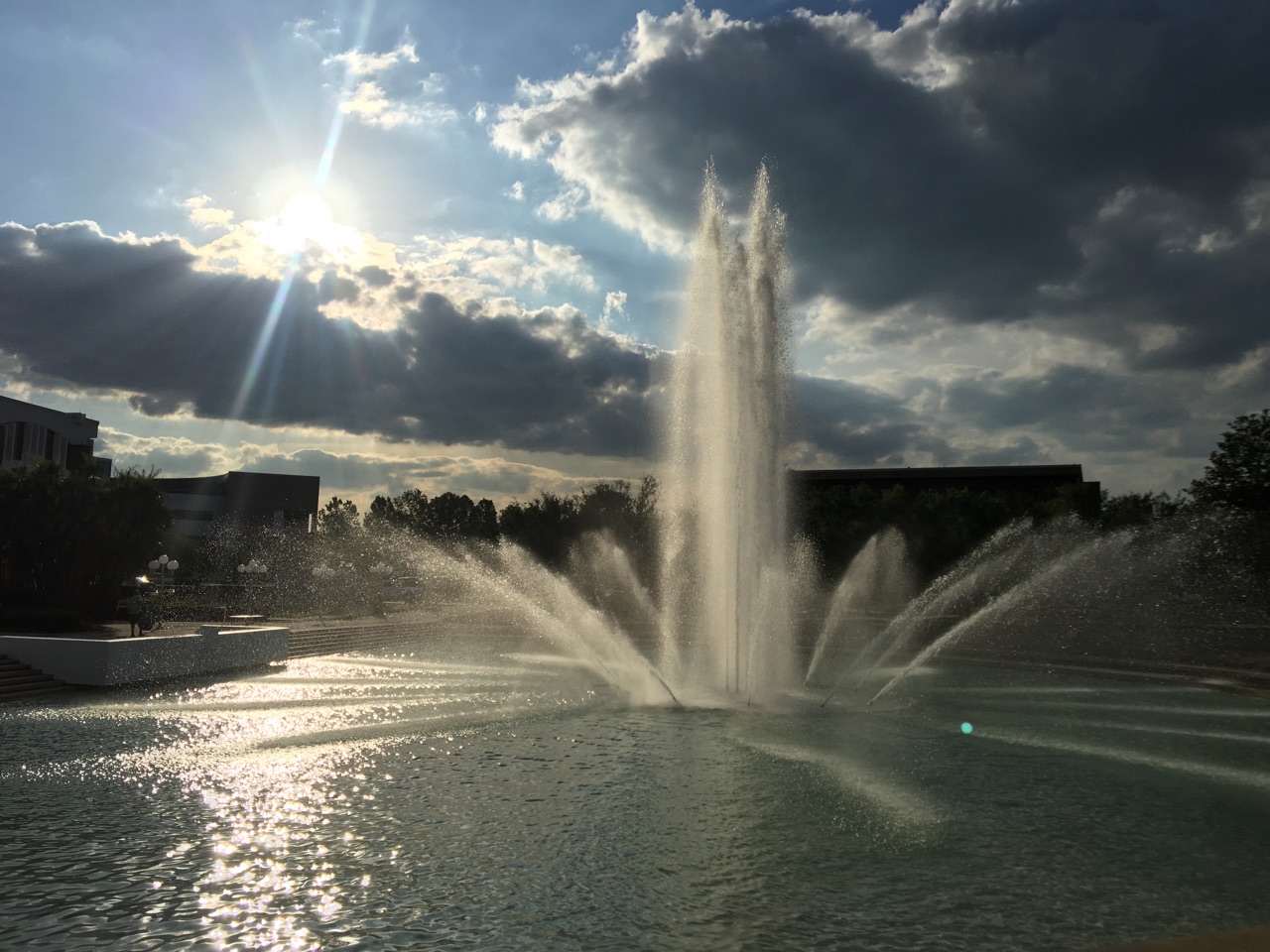 May 11, 2018
Martin Aquatic Brings New Life to Landmark UCF Reflecting Pond
Graduates of the University of Central Florida's (UCF) class of 2018 aren't the only ones making a splash this year. The campus' prominent Reflecting Pond fountain recently re-opened after seven months of renovation and engineering work performed by Martin Aquatic Design & Engineering (Martin Aquatic), just in time for spring Commencement ceremonies.
Situated in a central part of campus between the Administration building and the Library, the 18,000-square-foot fountain has served as an iconic symbol in the hearts and minds of anyone connected to Orlando's hometown university. In recent years, however, the fountain had lost its luster as cracks, leaks, and other wear and tear took their toll on the structure.

"Not only did we want to honor the tradition of the fountain by using its original shape," said Martin Aquatic president and creative director, Josh Martin, "but we also wanted to update it for the future with innovative new features."

Those features include fully automated nozzles with individual switches, helping to turn the once static spray of the fountain into a programmable, choreographed showpiece. As well, each nozzle is now fitted with color-changing LED lighting that will provide a dynamic ambiance for nighttime viewing.
In addition to its new efficient features, the Reflecting Pond boasts an all new structural floor, new plumbing, and advanced filtration. The system that Martin Aquatic designed recirculates the water in the feature every four hours through a one-micron filter and back to the feature through dozens of floor inlets, creating a superior filtered water environment.

Normally having that level of purity wouldn't be important in a water feature such as the Reflecting Pond, but for UCF's case, it was a priority. Every year during the university's Homecoming celebrations, students jump into the fountain as part of Spirit Splash, a campus-wide pep rally that has been named "Best Campus Tradition" by the National Association for Campus Activities in 2011. Now, at the end of the school year, Reflecting Pond once again takes center stage as the time-honored photo backdrop for graduating students to forever memorialize their time at UCF.

Here at Martin Aquatic, we're honored to have been a part of the team to modernize UCF's Reflecting Pond. Our large portion of Knights now have a deeper appreciation for our treasured graduation photos.