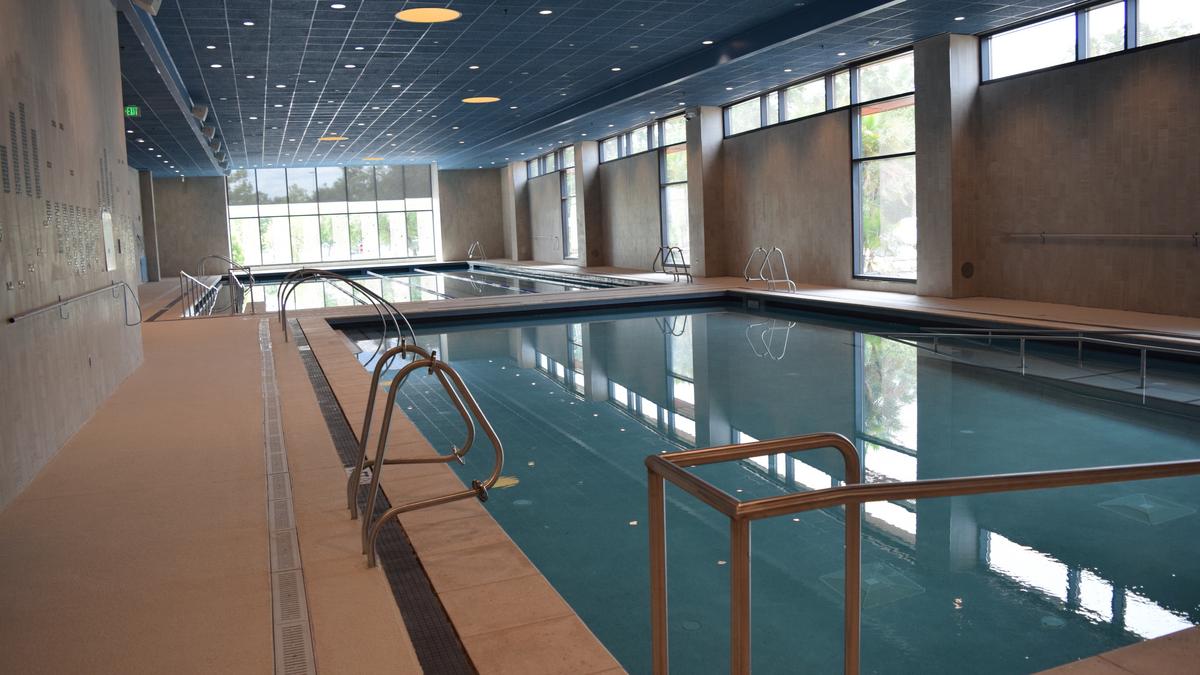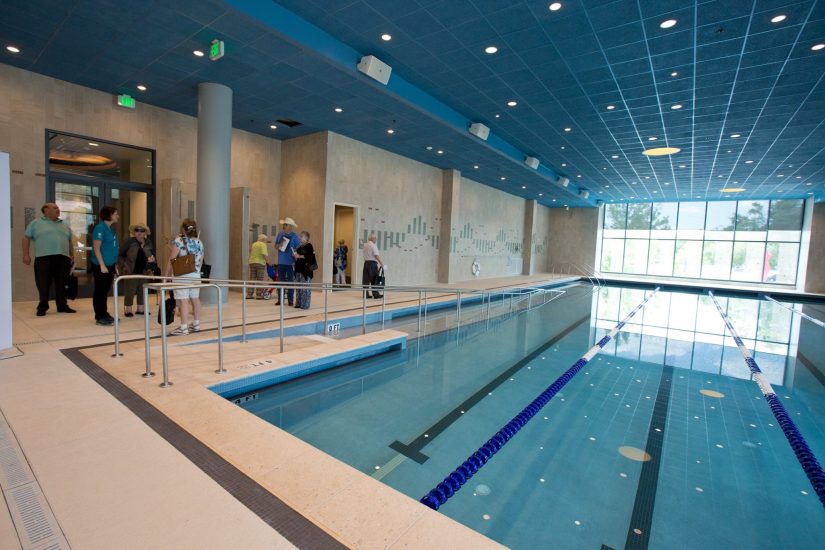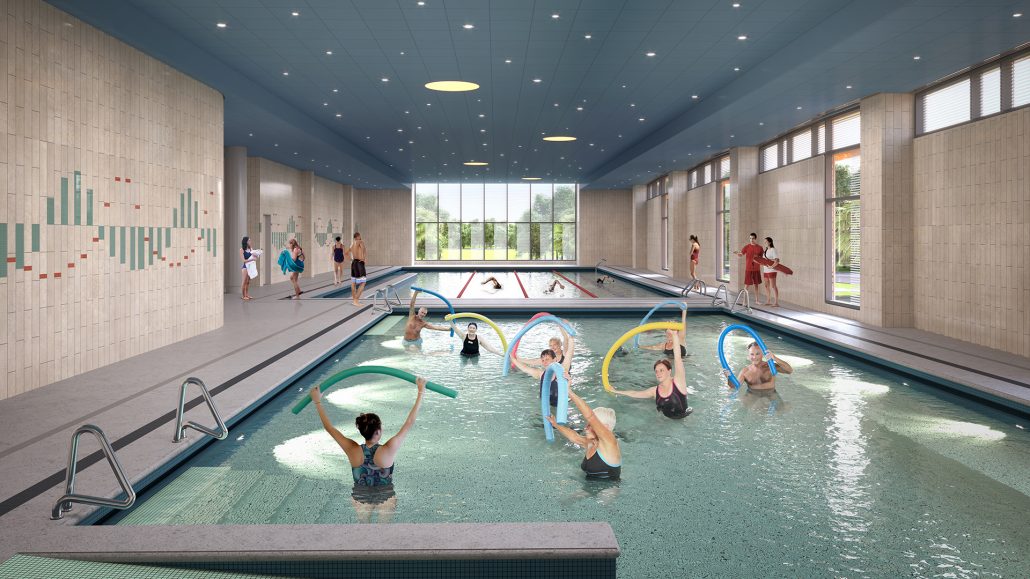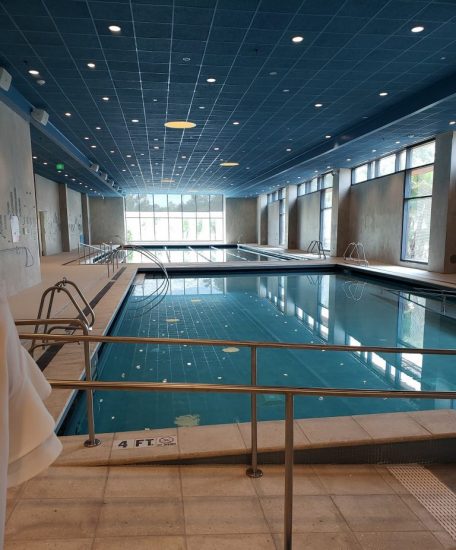 Winter Park Wellness Center
Located in Winter Park, Florida, the Peggy & Philip B. Crosby Wellness Center is at the heart of the new Center for Health & Wellbeing, where medical professionals come together with nutritional counselors and fitness instructors to provide a holistic approach to wellness. Inside the Winter Park Wellness Center, two indoor pools provide members with low-impact, aerobic exercise in the form of a 25-yard, 4-lane lap pool as well as a 1,400-square-foot activity pool. Heated to 88 degrees, the activity pool serves as host to water aerobics, learn-to-swim classes, and other therapeutic activities. Both pools feature an ADA sloped entryway and state-of-the-art ozone sanitation. In a further effort to promote wellbeing, the natatorium's ceiling includes lights that mimic the stars in the night sky. For more on Martin Aquatic's Aquatic Facility projects, click here.
Services:
For this project's pool area, Martin Aquatic provided hydraulic, structural, filtration, and chemical system design and engineering services.
Location:
Winter Park, Florida
Year:
2015
Market Sectors: