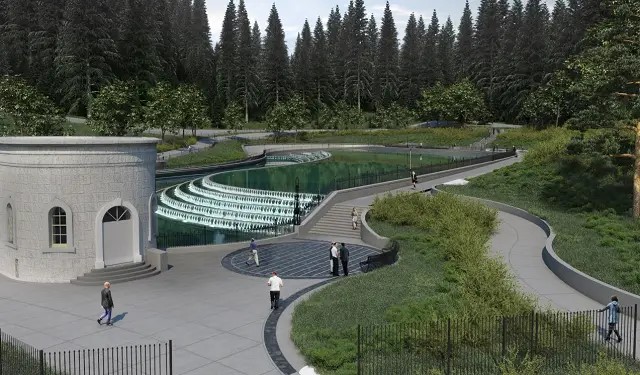 Washington Park Reservoirs
Located in the hills above Portland, the Washington Park Reservoir is undergoing a transformation to protect the city's water supply while also providing residents with the beauty of a natural water feature. The city is converting the 100-year-old open-air reservoir into an underground 12 million gallon, seismically-reinforced tank that supports more than 360,000 residents. To preserve the natural ecosystem that once surrounded the open body of water, the park will include two reflecting pools in the same footprint. These water features will have the ability to support aquatic life and provide a sense of tranquility through the sound of water rushing over the stepped weir ledges that follow the dual elevations of the park.
Services:
For this project's natural ecosystem, Martin Aquatic provided hydraulic, structural, filtration, life support, chemical, pneumatic, and electrical design services and engineering consulting services in support of the municipal team.
Location:
Portland, Oregon
Year:
2013
Market Sectors: