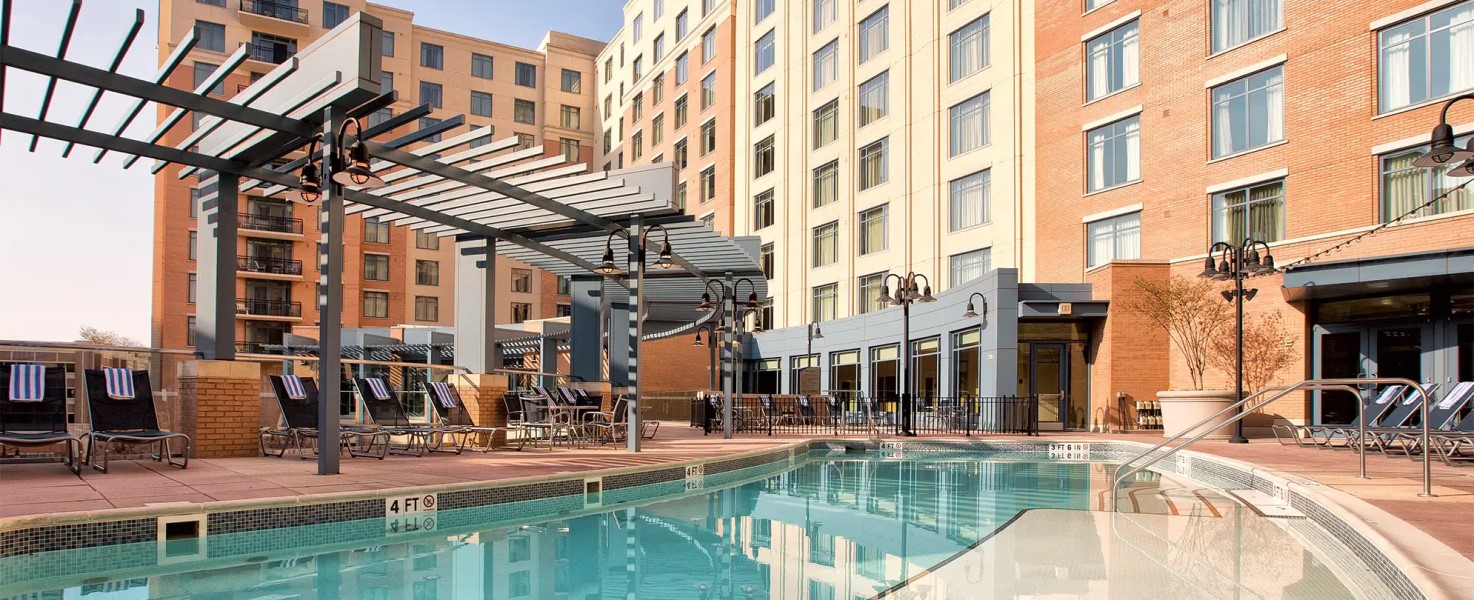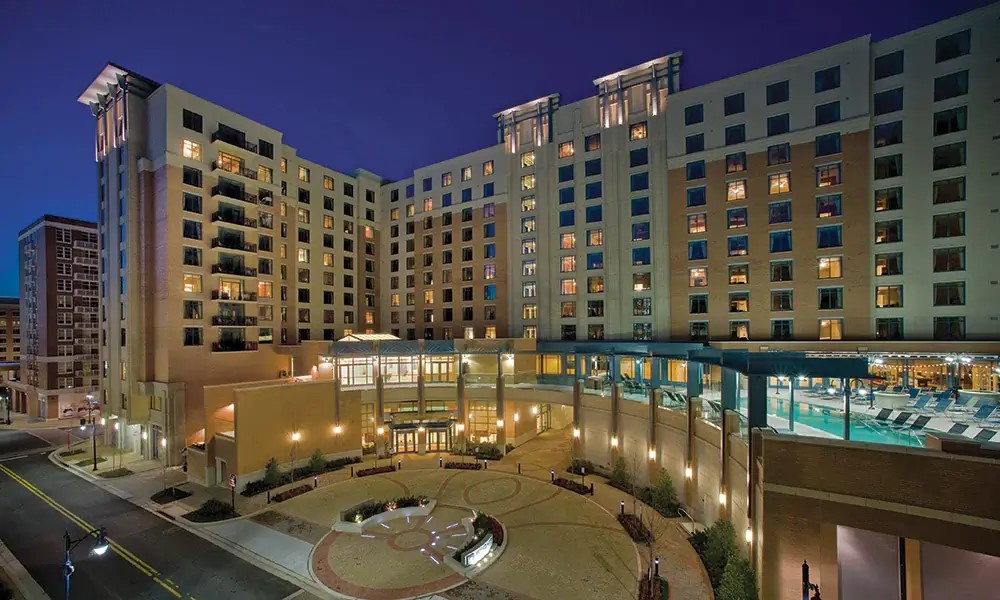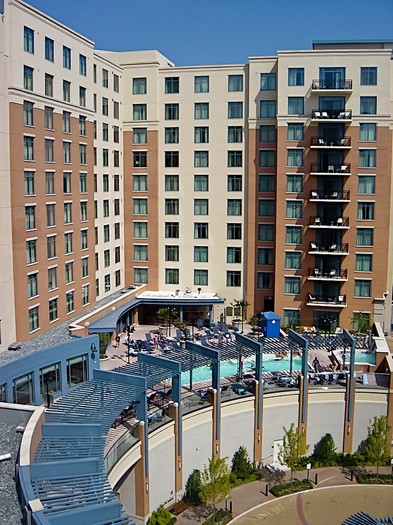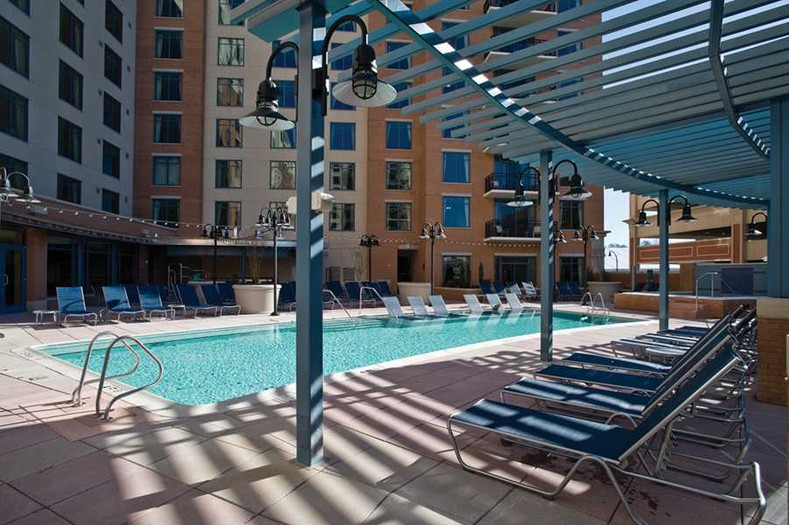 Washington National Harbor Resort
Located on the banks of the Potomac, this Wyndham Vacation Resort offers club owners a home away from home in the DC metro. The stunning stainless steel above-grade pool wraps around the large porte-cochere entrance that architecturally sets this building apart from others in this area. The pool offers a sunshelf and a wading area. For more on Martin Aquatic's Resort Amenities projects, click here.
Services:
For this project's above grade pool, Martin Aquatic provided the hydraulic, structural, filtration, and chemical system design and engineering services.
Location:
National Harbor, Maryland
Year:
2009
Market Sectors: