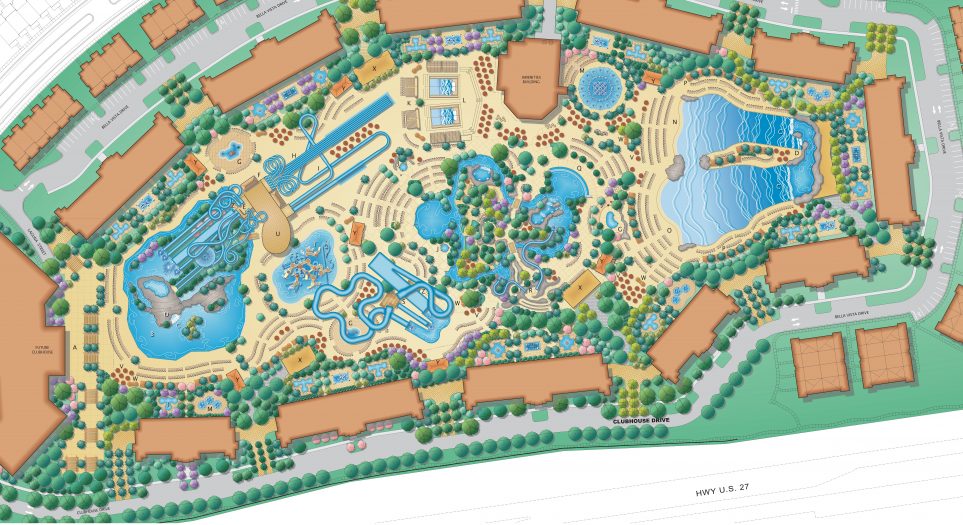 Tierra Del Sol Water Park
The Tierra Del Sol Water Park concept was designed to offer exciting water rides on its expansive site including a double flowrider, multi-person raft rides, and slide towers. Families would enjoy the double wave pool, lazy river encircling the park, massive interactive children's play area, and large resort pool providing various islands for guests to lounge and relax. In keeping with the closing tradition of theme parks, the park was designed to feature a nightly show fountain involving lasers, fog, music, and dancing nozzles. For more on Martin Aquatic's Water Park projects, click here.
Services:
For this waterpark and show fountain, Martin Aquatic provided hydraulic, structural, filtration, and chemical system design and engineering services, as well as show programming and choreography.
Location:
Orlando, Florida
Year:
2004
Market Sectors: