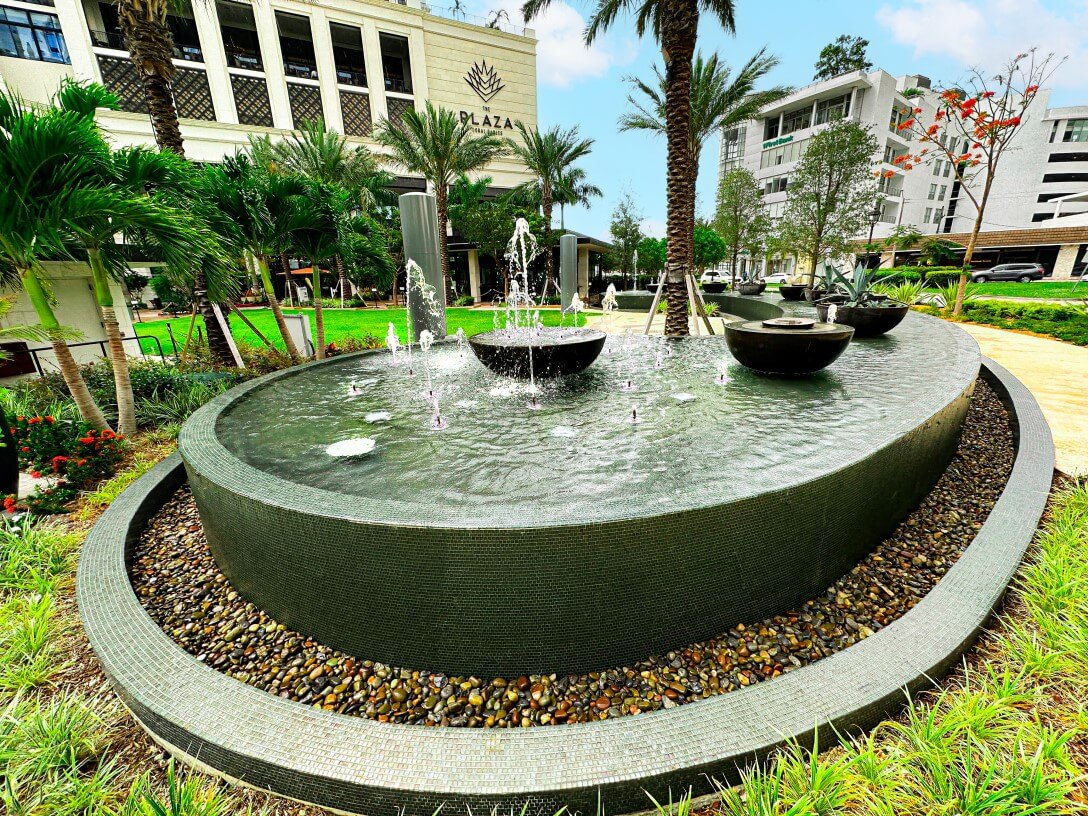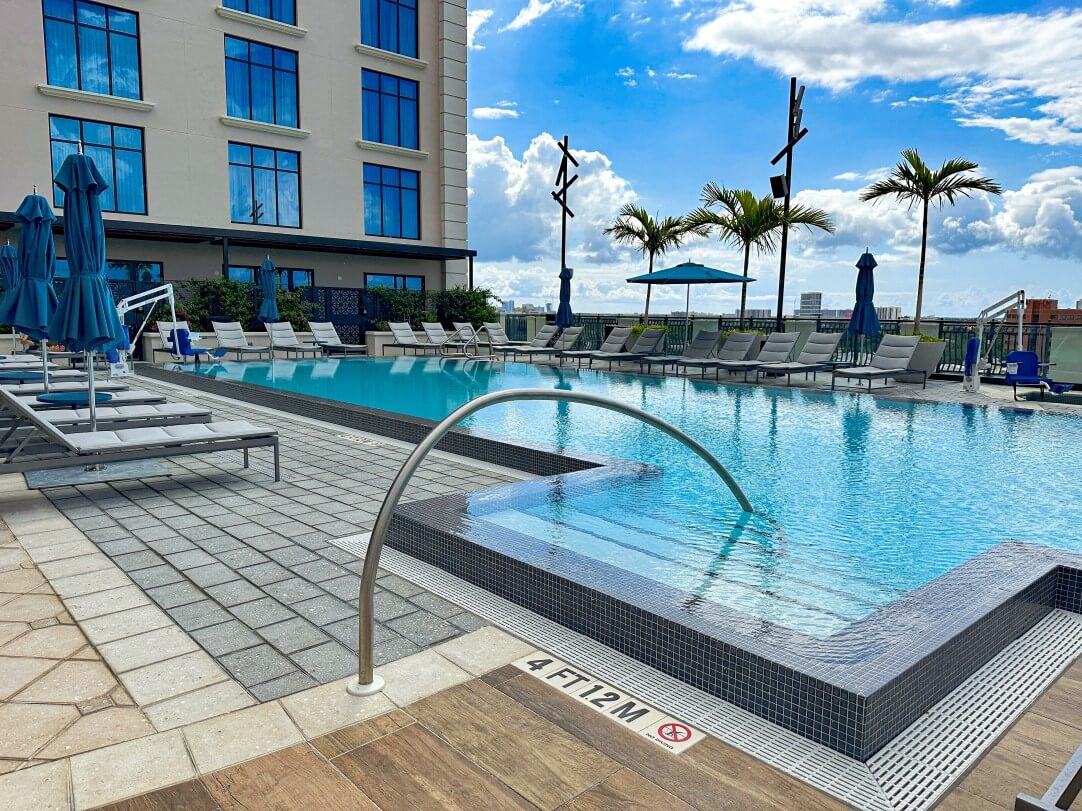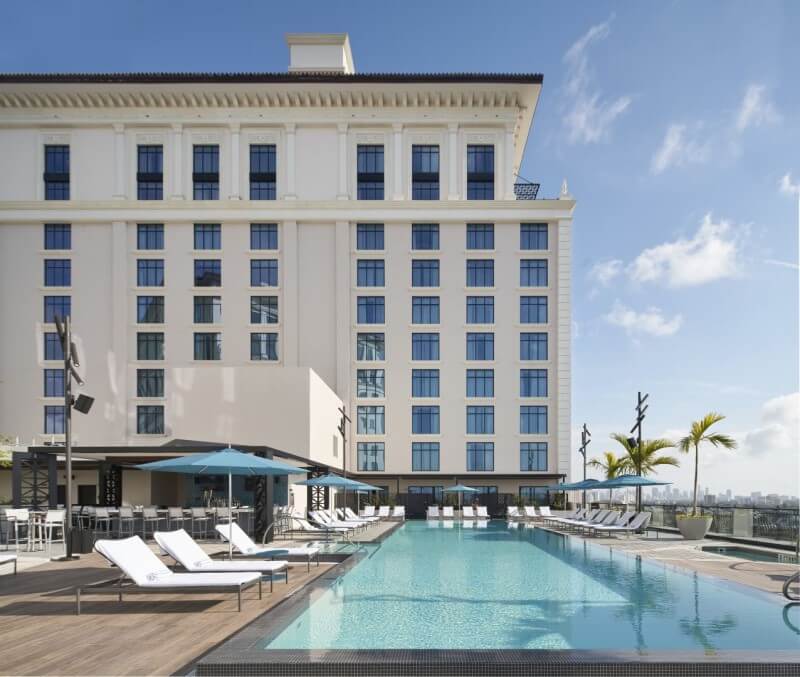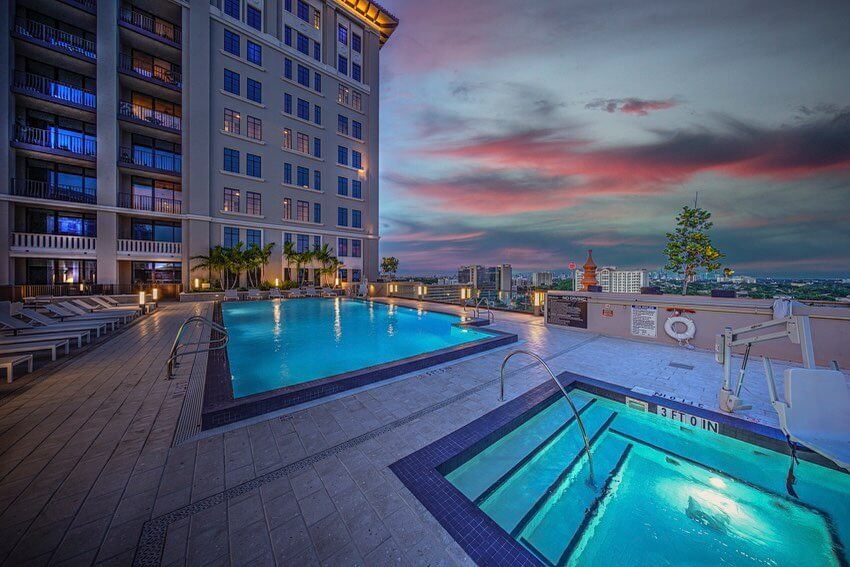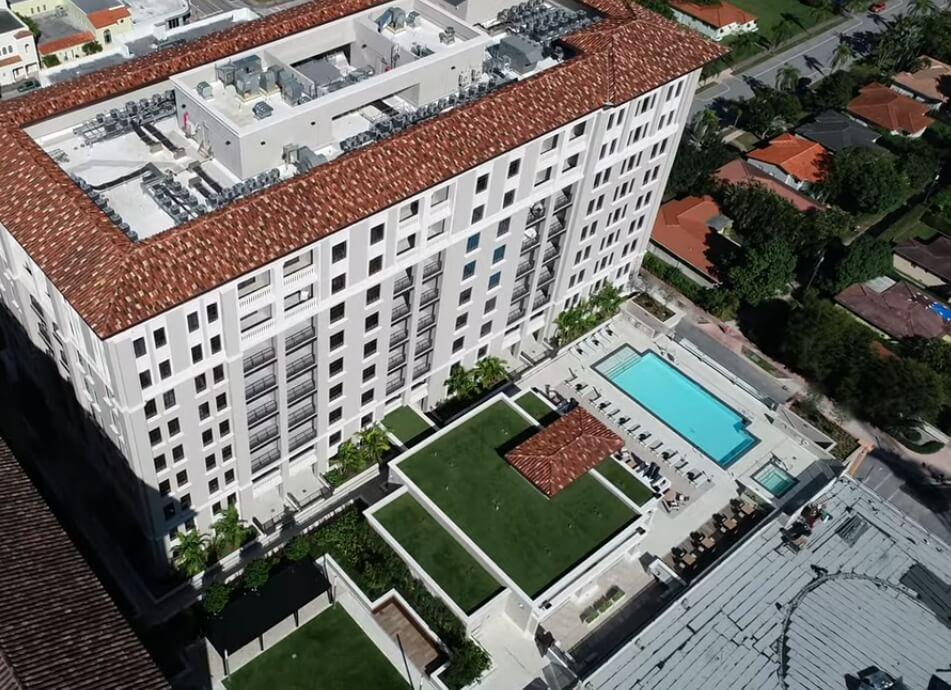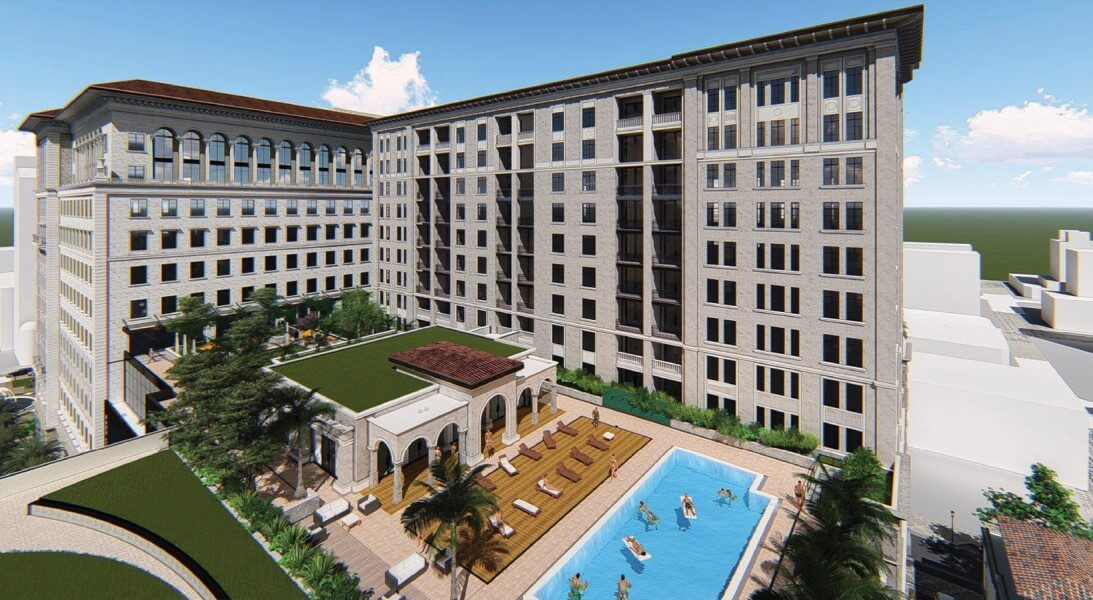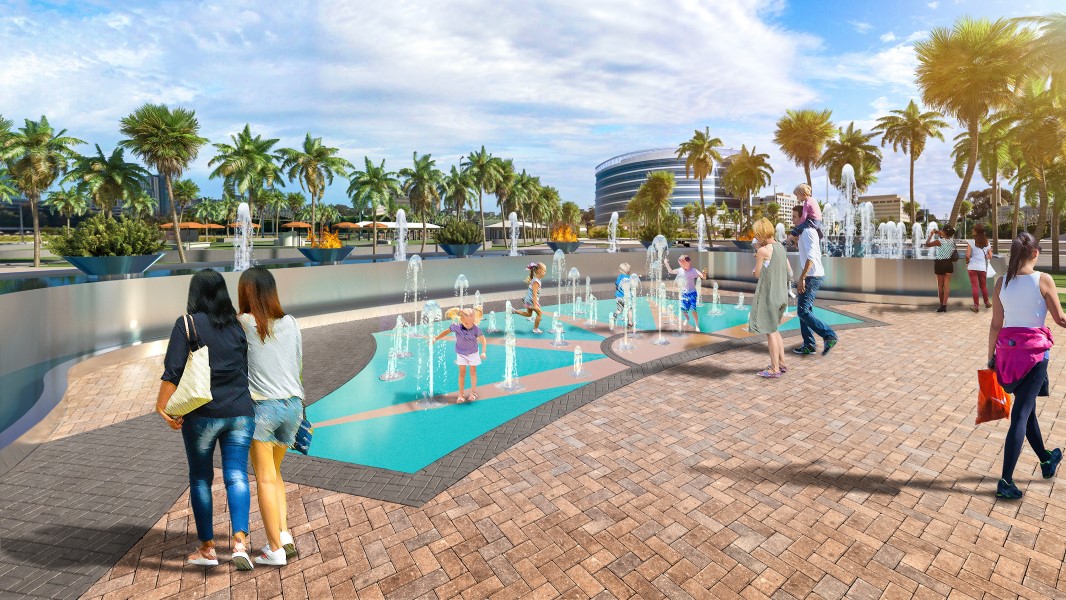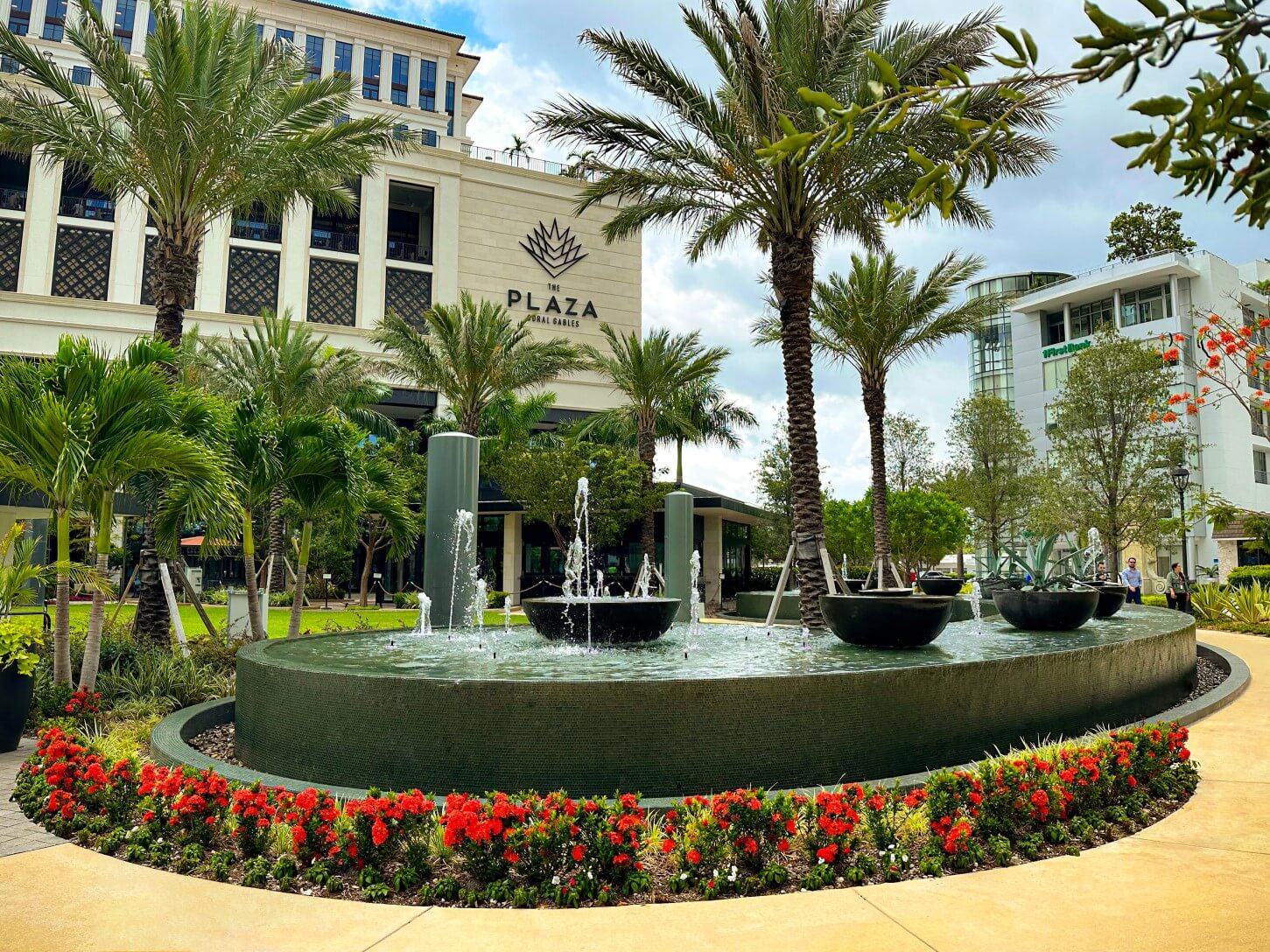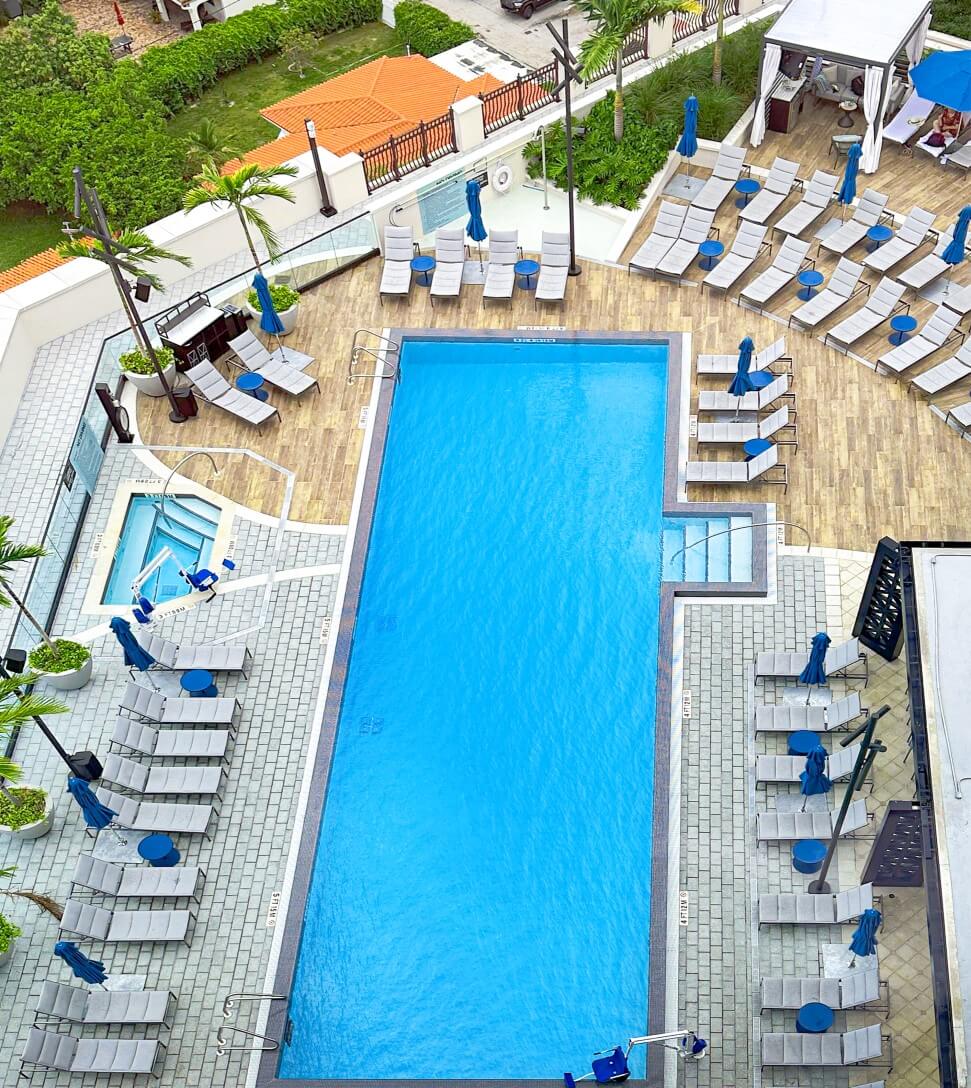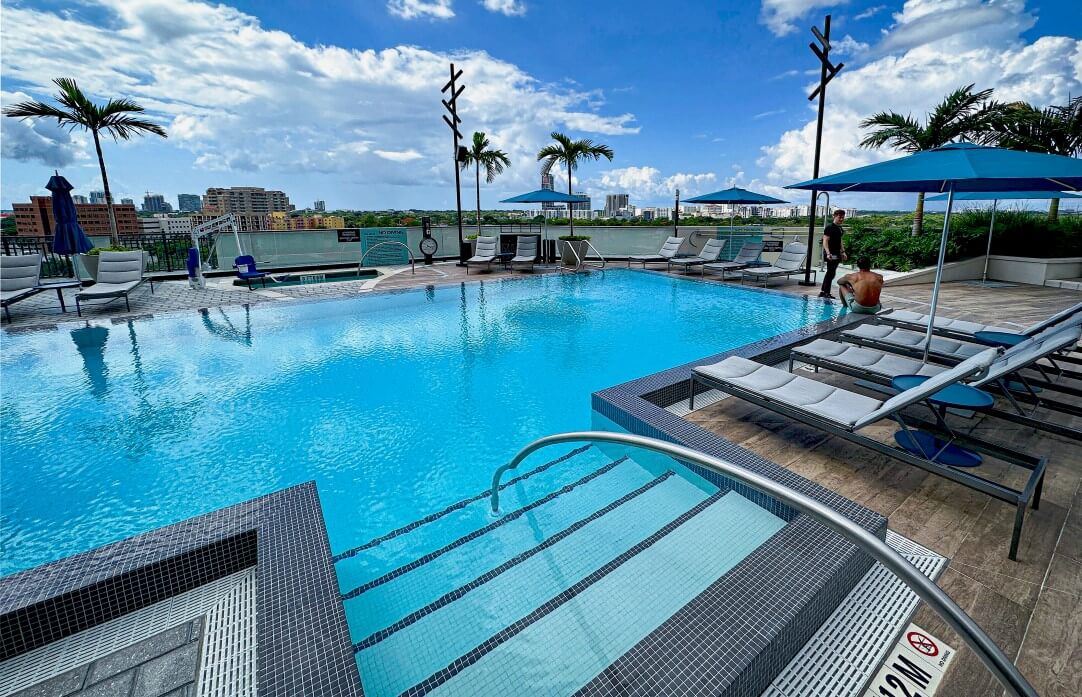 The Plaza Coral Gables
Located in the business district of the stylish Miami community, The Plaza Coral Gables is a new mixed-use development that pays homage to the Mediterranean architecture that the city is known for. While it offers a high-end hotel (the Loews Coral Gables) with meeting space, offices, street-level shopping and dining areas, residential townhomes, and apartments, perhaps the best aspect of The Plaza Coral Gables is its 1 acre of public outdoor plaza, showcasing multiple artistic fountains, a playful interactive water feature in the shape of the sun, and a large, dramatic entry water feature. This architectural fountain includes nozzles that spray water as high as nine feet, and basins containing fire pits for added flame effects. While both the apartment building and hotel offer rooftop pool areas, the hotel's expansive deck serves as event space that overlooks the entire development from the 8th floor.
Services:
For this project's resort pools and water features, Martin Aquatic provided hydraulic, structural, filtration, and chemical system design and engineering services.
Location:
Coral Gables, Florida
Year:
2016
Market Sectors: