The Reservoir at The Ritz-Carlton Golf Resort, Naples
Naples, Florida
Designed 2019
Opened 2021
Located in Southwest Florida, the Ritz-Carlton Golf Resort Naples set aside $8 million for property-wide transformation, including a major overhaul of its swimming amenities. With plans to demolish an aged pool and expand its pool deck, the Ritz turned to Martin Aquatic to develop a master plan for the site and conceptualize a new, luxurious waterpark concept that fit within 1.4 acres. The new area included a lazy river, slide tower, adult pool, and children's wet activity tower.
The pool deck is anchored by a 630-foot-long lazy river, which snakes its way around a new slide tower. From a launch height of 30 feet, guests have their choice of three exciting waterslides. Two body slides—one open and one closed flume—loop all the way down to runouts, while a one-person innertube slide empties riders into a splash pool before floating into the adjoining river. The 1,600-square-foot adult pool is surrounded by luxurious cabanas. The adjacent children's play pool includes a zero-depth entry with a central play structure featuring spraying elements, water cannons, rain showers, and three toddler slides.
Key Project Stats
First ever lazy river and raft slide at a Ritz-Carlton
Longest lazy river at a Southwest Florida resort
Three waterslides dispatch from one tower
Designed using Computational Fluid Dynamics (CFD) modeling
2022 "Dream Design" award winner by Aquatics International
Services Provided:
Concept Design
Master Planning
Hydraulic
Structural
Filtration
Chemical
CFD Modeling
Notable:
Winner of a 2022 Dream Design Award

Market Sectors: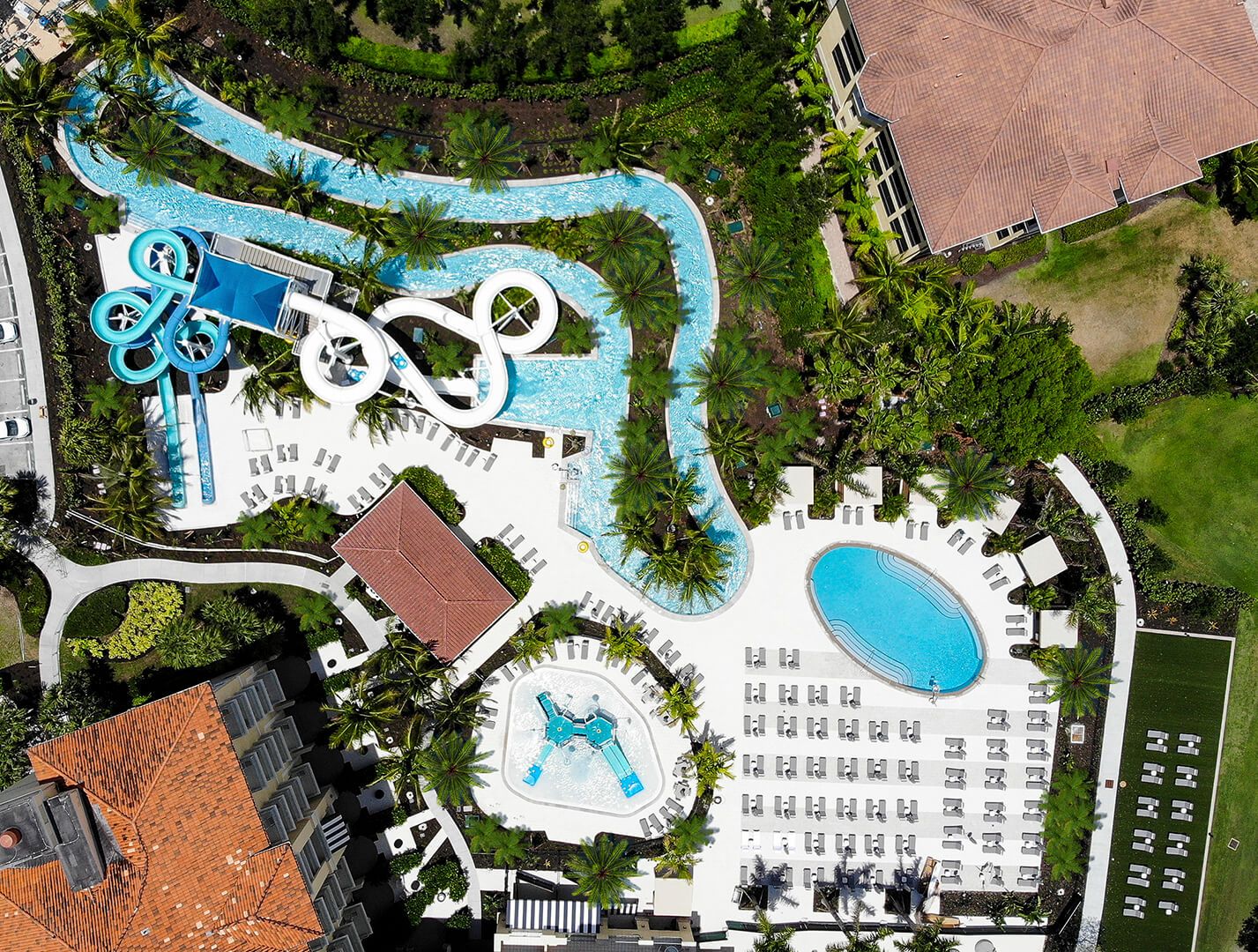 All within a compact site plan, the new expansion dramatically transforms the aquatic amenities without encroaching on its world-class golf course.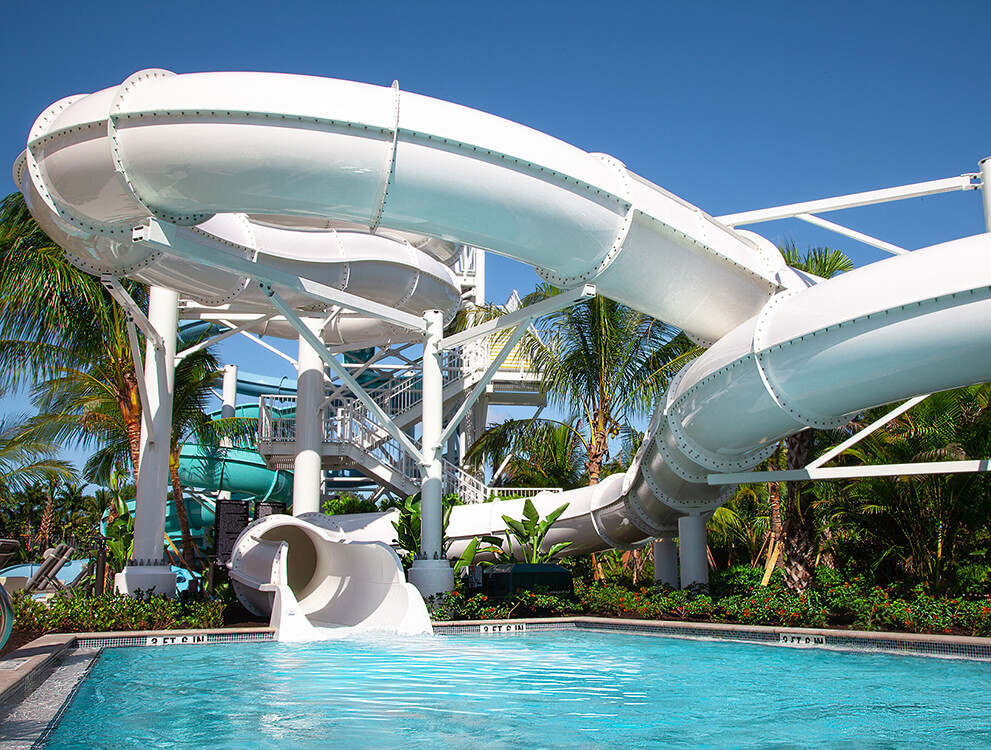 The Ritz-Carlton Golf Resort became the first of the luxury brand to offer a raft slide at its pool.