Project Spotlight
Royal Caribbean's Navigator of the Seas
As part of a $115 million upgrade, Royal Caribbean transformed Navigator of the Seas into an amenity-packed ship thanks to the addition of an all new poolscape and duo of thrilling waterslides. Offering short 3- and 4-night cruises to the Caribbean, the amplified Navigator helps guests make the most out of their vacation getaways.
Planning a Family-Focused Poolscape
Having worked alongside Royal Caribbean's development teams on entirely new ships, private islands, and other modernizations, the Martin Aquatic Design & Engineering (Martin Aquatic) creative studio had an idea of what design elements best fit the cruise line's brand and could be included onboard each class of ship. For this project, the entire development team envisioned an all-new experience for the open decks that would serve as the benchmark for the "Royal Amplified" program. Aimed at enhancing the guest experience with amenities meant to appeal to every generation, the modernization for Navigator started with a big change to the pool deck. Martin Aquatic created a totally reimagined poolscape with a splash area for young children, wide sun shelves that add more lounging space, in-water benches for all members of the family, and enough Caribbean vibes to put every swimmer on island time.
Building the Biggest Thrills at Sea
Together with a perfected poolscape, the Navigator of the Seas brings two industry-firsts to the Royal Caribbean fleet: Martin Aquatic-designed waterslides that comprise the cruise line's first aqua coaster and the longest waterslide at sea, as well as the industry's only headfirst mat racer waterslide. With its ups and downs, The Blaster aqua coaster propels two-person rafts more than 800 feet, giving guests an exhilarating ride as they look over the edge of the ship. Riders sliding down Riptide will experience the headfirst rush as they loop past a section of translucent tube to see nothing but ocean below. Both of these marvels represented a milestone for the project team, with never-before engineered aquatic elements on top of a nearly 140,000-ton, moving ship. In a span of only two months, Navigator entered dry dock and completed its construction on one of the biggest amplifications in the fleet.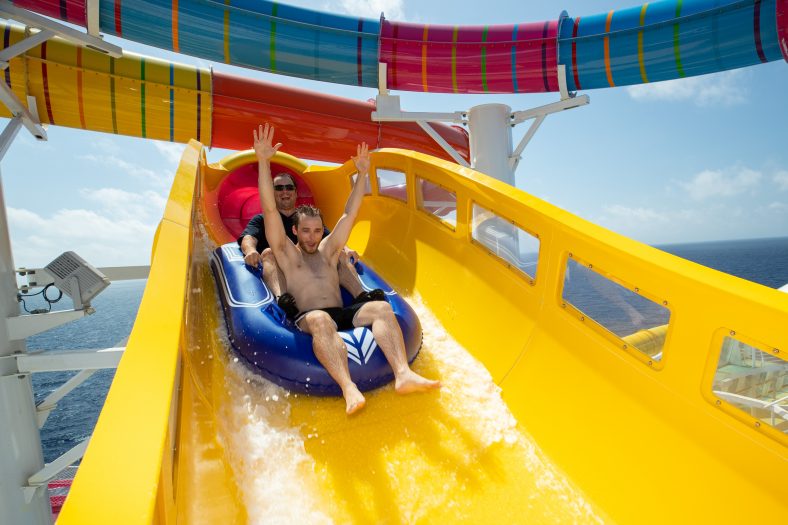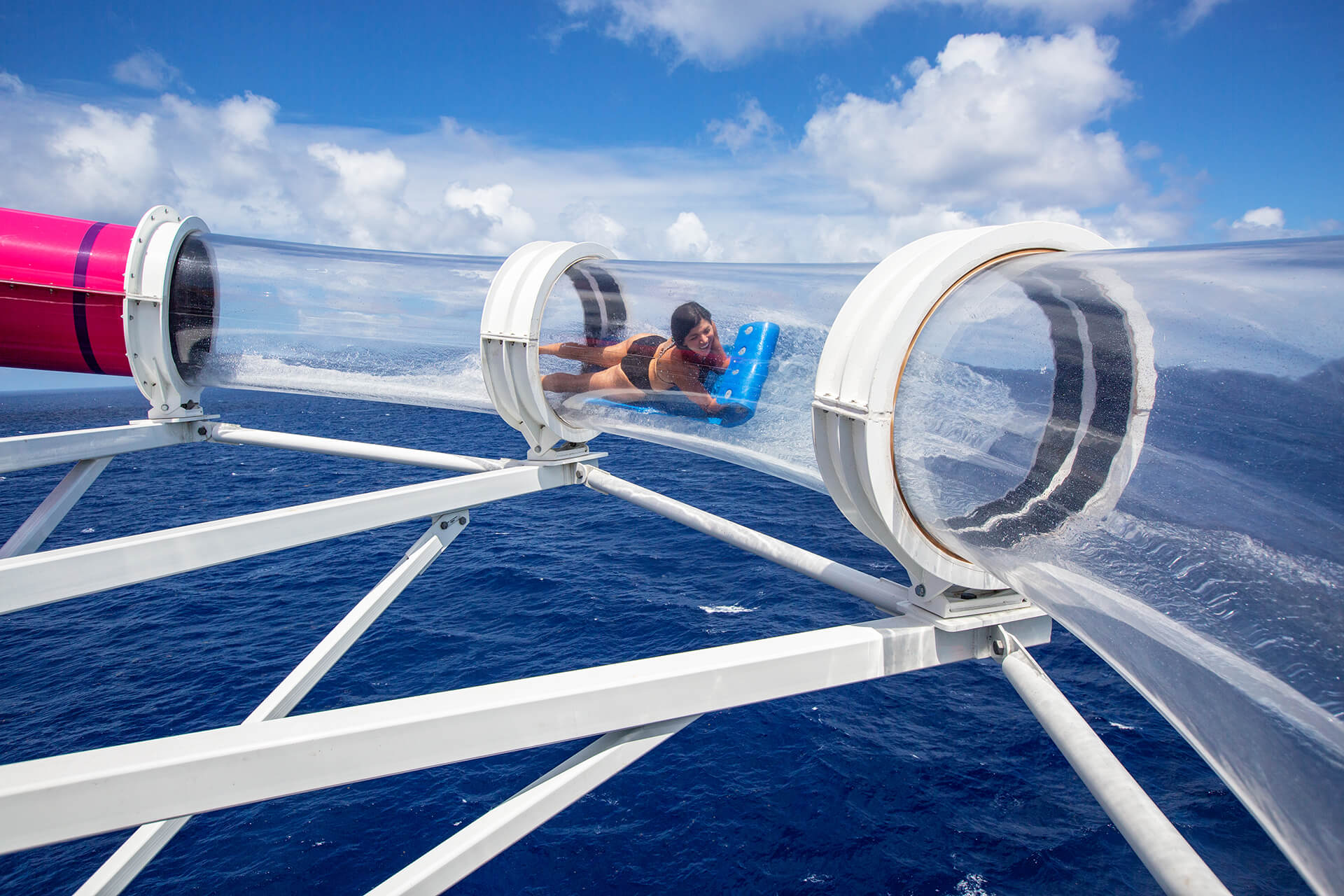 Reimagined into a Signature Ship
With its modernization coinciding with the opening of Royal Caribbean's private island, Perfect Day at CocoCay, Navigator of the Seas quickly became one of the most anticipated launches for cruise vacationers. The entire top deck of the ship is completely transformed, making it instantly recognizable from port to port and one of the easiest selling features for any thrill-seeking guest. With the complete aquatic package condensed into one ship, Navigator will be the cruise that travelers want to book again and again.