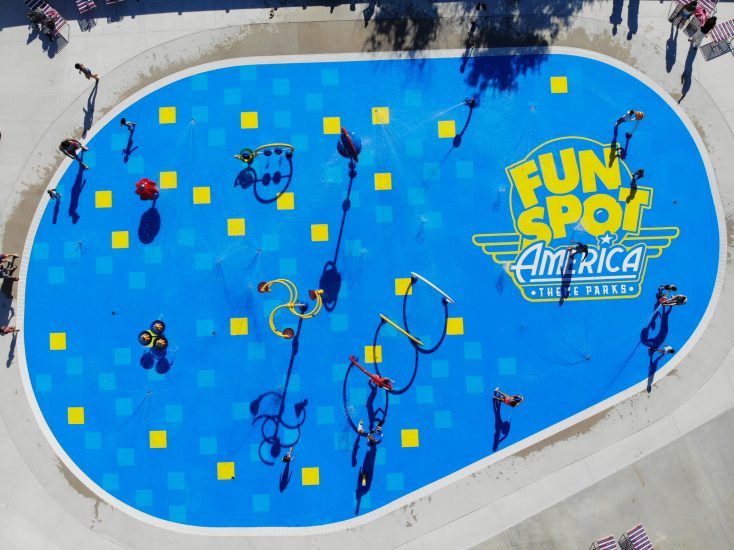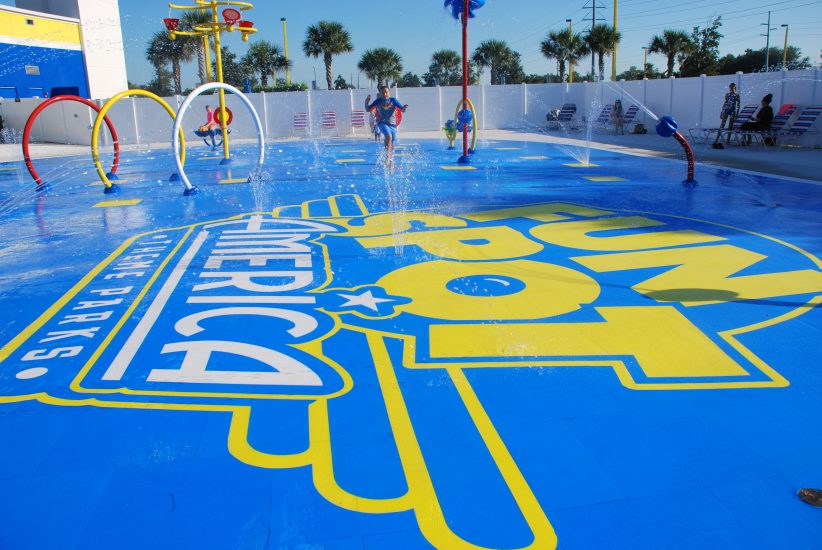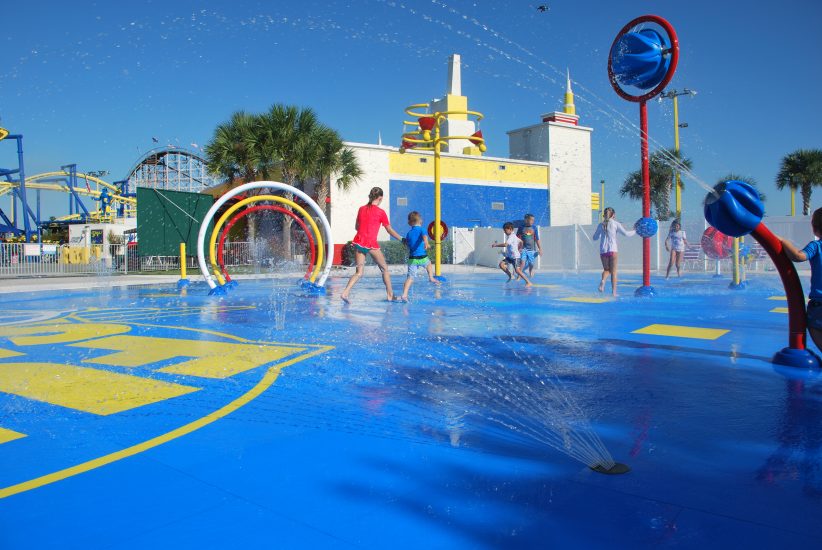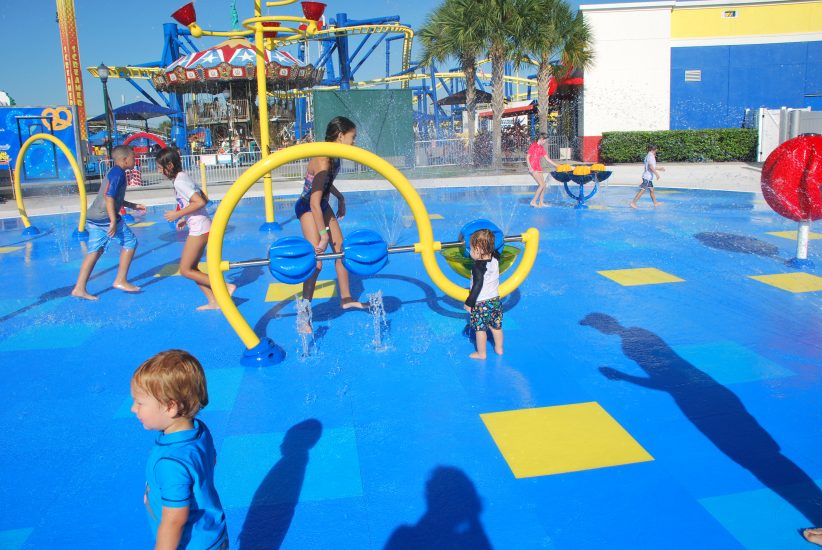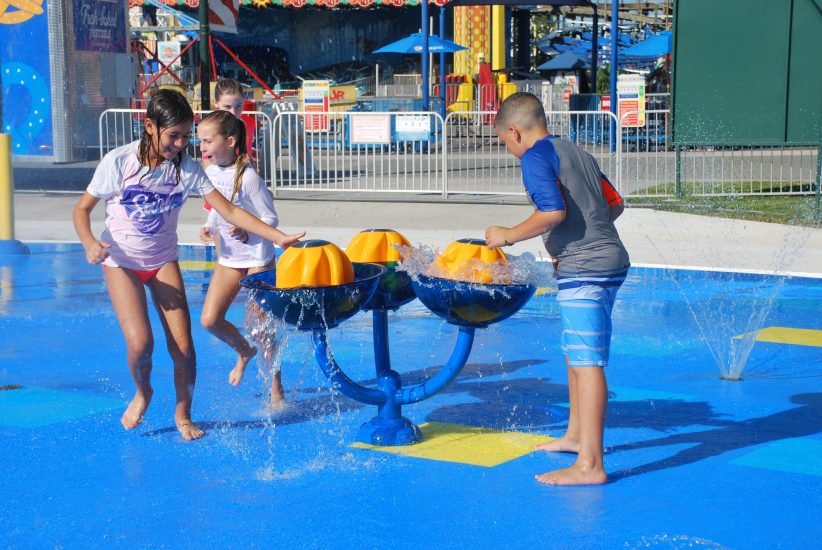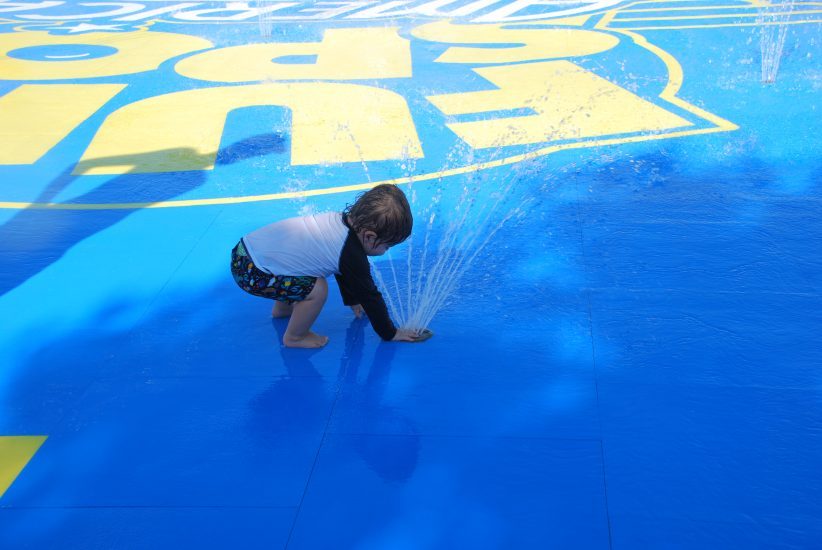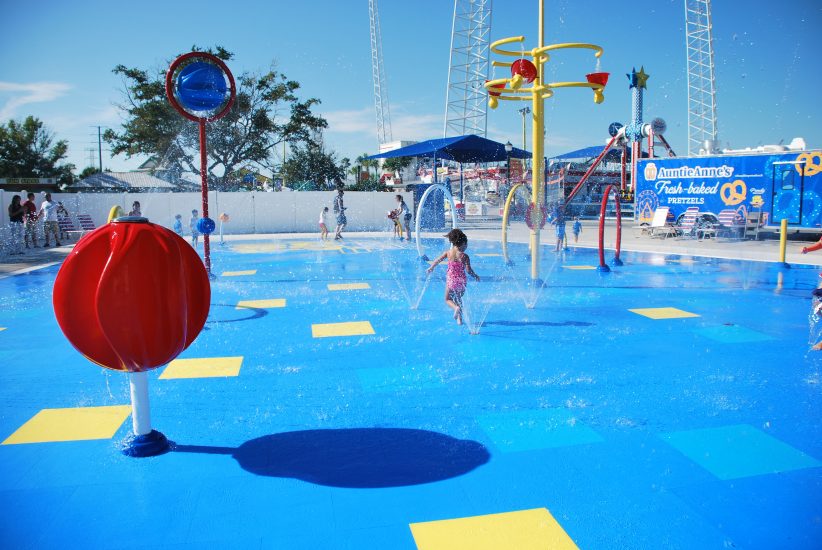 Fun Spot America Interactive Water Feature
Located in the heart of Orlando's attractions district, Fun Spot America Theme Parks offers its guests a great way to beat the heat with a nearly 4,000-square-foot interactive water feature. It includes more than 30 different play elements—squirting from the floor, spraying from colorful cannons, and raining down from run-through rings. The slip-resistant soft flooring tile pattern was created by Martin Aquatic's design team for a custom look, and the feature was engineered to include environmentally-friendly, advanced UV Ray technology that disinfects the water without harsh chemicals. For more on Martin Aquatic's Interactive Water Feature Projects, click here.
Services:
For this project's interactive water feature, Martin Aquatic provided concept design and hydraulic, structural, filtration, and chemical system design and engineering services.
Location:
Orlando, Florida
Year:
2019
Market Sectors: