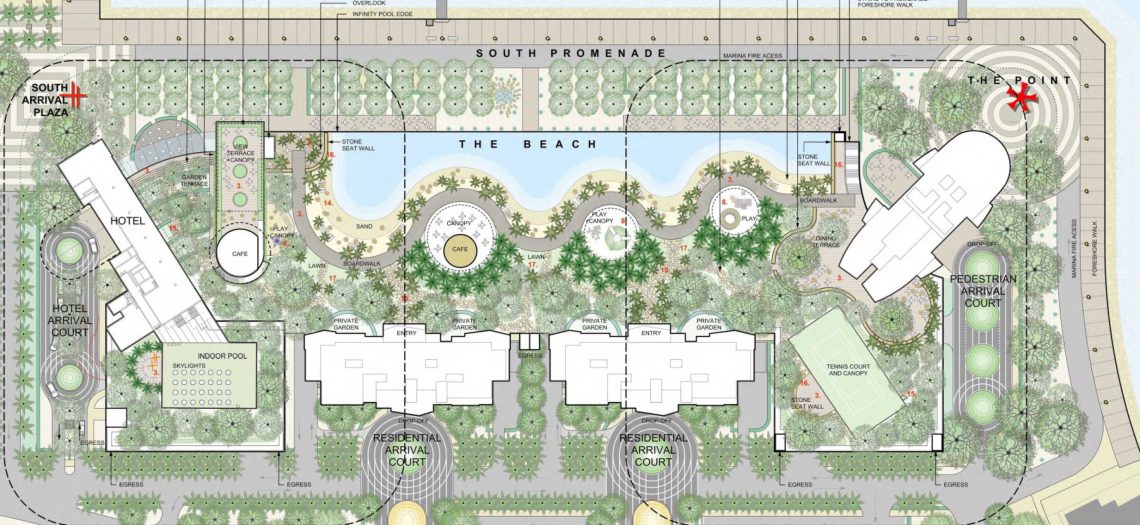 Khiran Pearl Mixed Use Complex
Located in Kuwait along a marina, the Khiran Pearl City mixed use development features a 2,500 square meter pool area with an infinity edge that runs more than 150 meters in length and features a sandy, zero-entry to emulate the beach. Each curve of the pool serves to divide it into distinct zones for multi-function, from family-friendly and active with small jets and lap lanes, to tranquil and spa-like with sun shelf loungers and spa elements. For more on Martin Aquatic's Resort Amenities, click here.
Services:
For this resort's pool, Martin Aquatic provided hydraulic, filtration, and chemical system design and engineering services.
Location:
Qortuba, Kuwait
Year:
2016
Market Sectors: