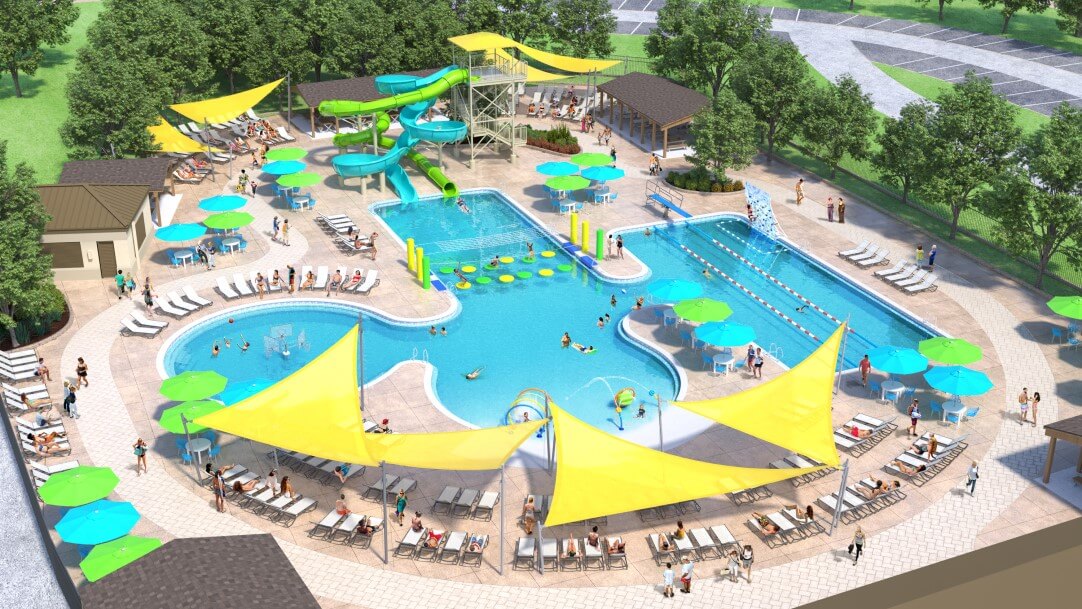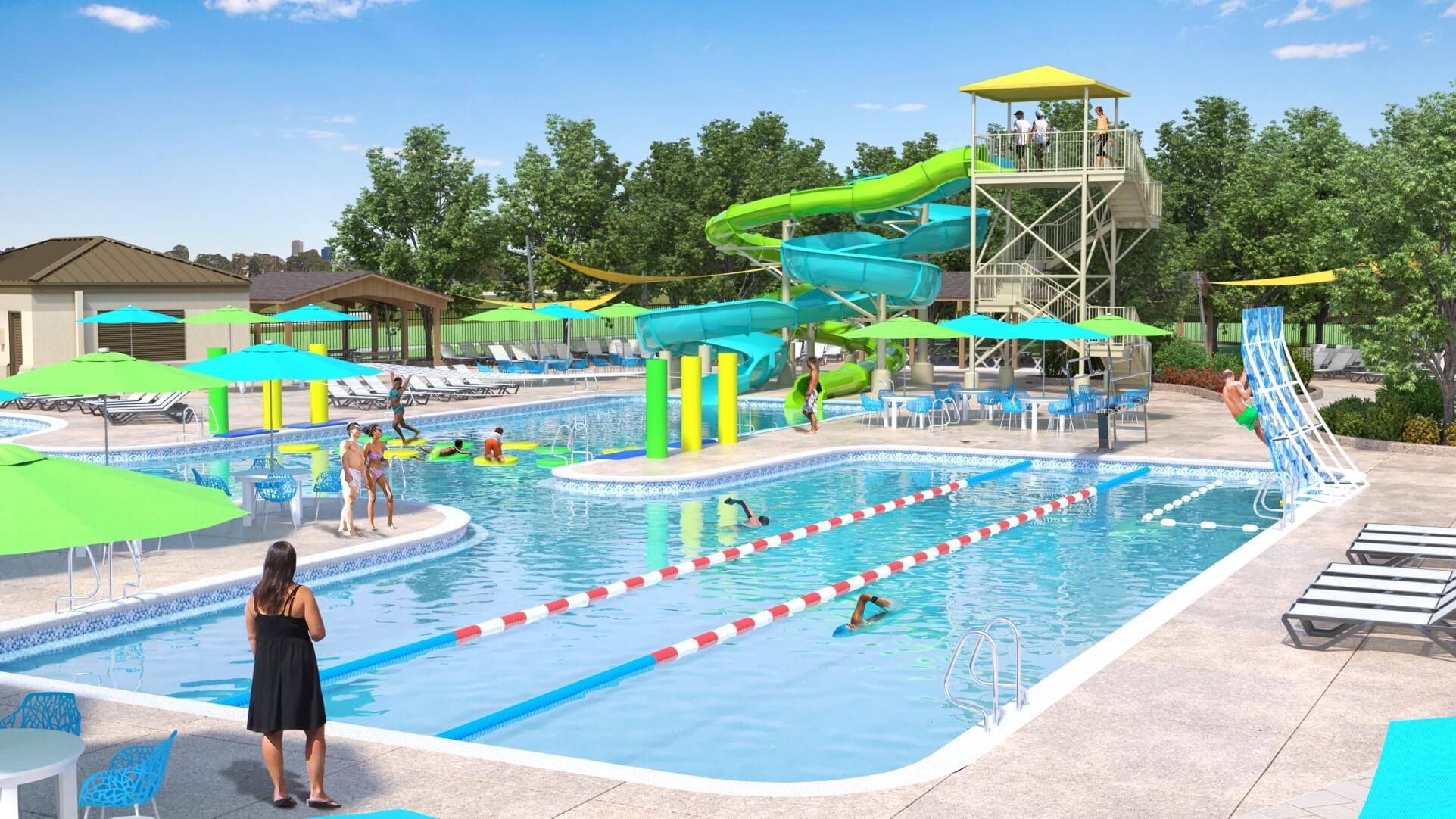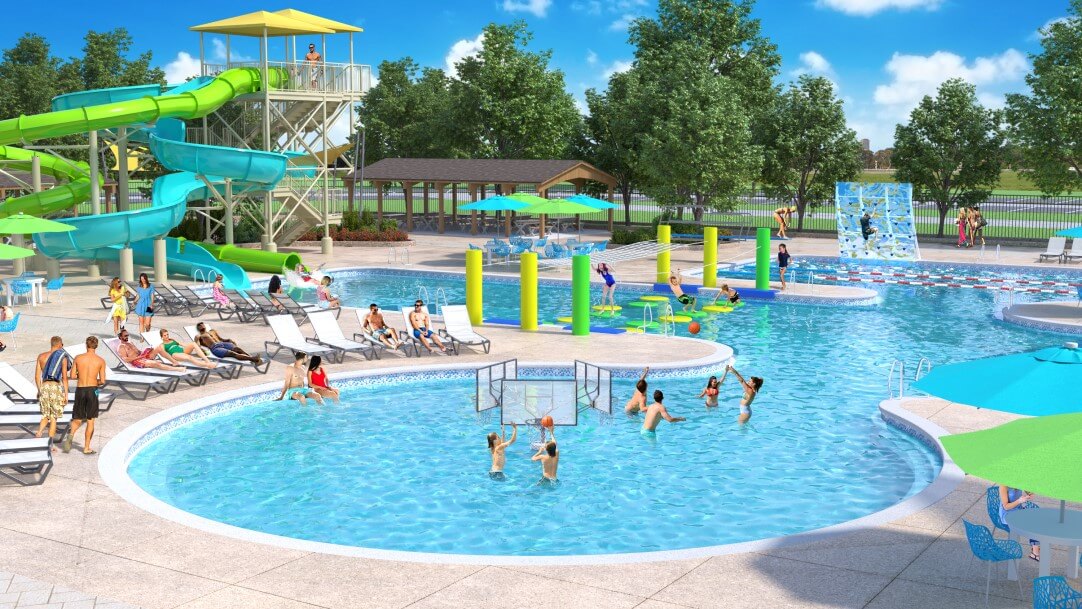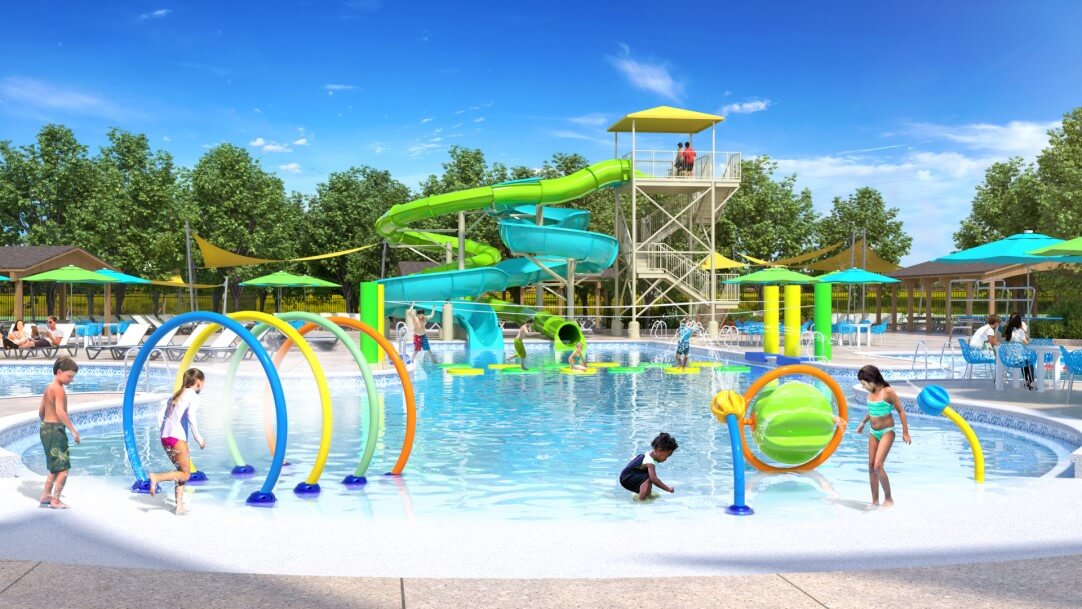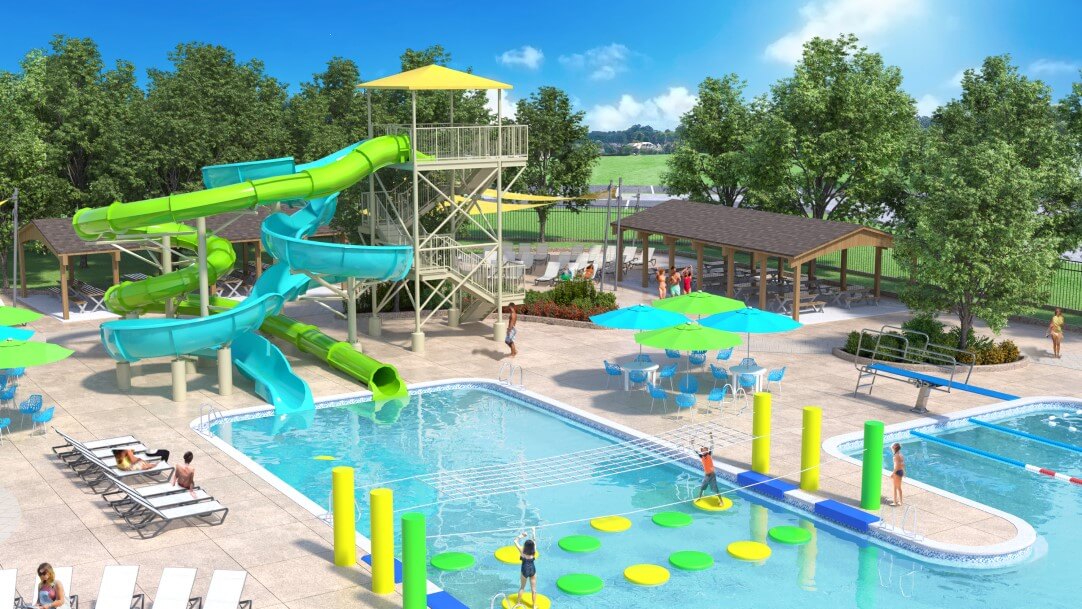 Grand Vue Park Aquatic Center
Located in a nature and adventure park that overlooks the Ohio River Valley, the Grand Vue Park Aquatic Center will feature a 7,500-square-foot pool that offers activities and excitement for every age level. Thrill-seekers can test their mettle on the 21-foot-tall dual slide tower, the lilypad rope walk or the three-sided basketball hoop. Families with young children can enjoy the zero-entry end of the pool with spraying toys. Three traditional lap lanes are in the rectangular side of the pool, which reaches as deep as 11 feet and allows for a 1-meter diving board and a challenging aquatic rock climbing wall.
Services:
For this project's pool area, Martin Aquatic provided concept design services and hydraulic, structural, filtration, and chemical system design and engineering services.
Location:
Moundsville, West Virginia
Year:
2021
Market Sectors: