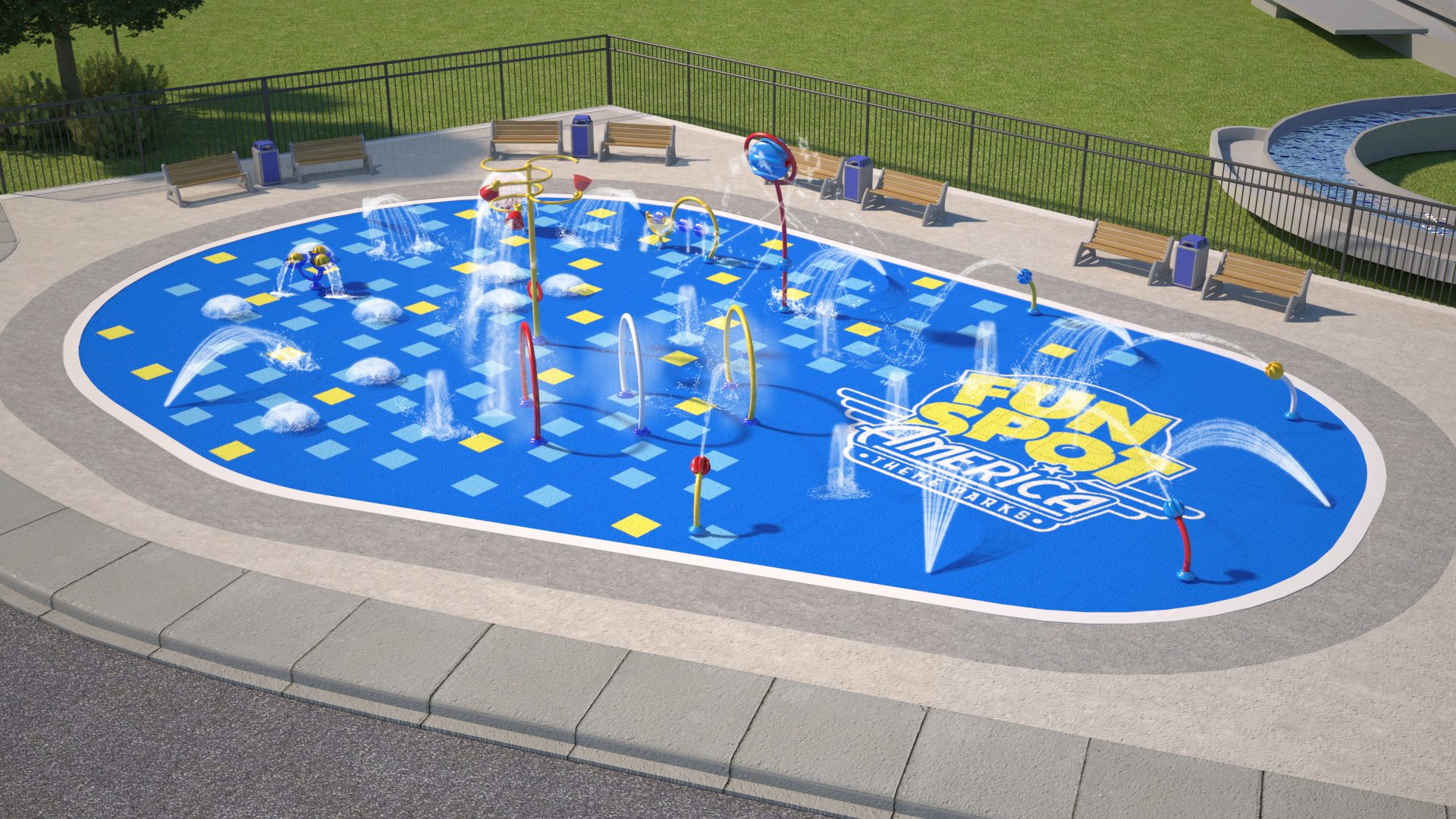 March 26, 2019
Martin Aquatic Designs New Interactive Water Feature for Fun Spot Orlando
Coming this summer, Orlando's only free admission theme park, Fun Spot, will offer guests a new water splash experience included as part of its all-day armband pass.
Through its commitment to continue providing the best guest experience, Fun Spot America Theme Parks is adding a nearly 4,000-square-foot interactive water feature to its Orlando location. Our design studio at Martin Aquatic Design & Engineering (Martin Aquatic) worked hand-in-hand with the leaders of Fun Spot to deliver a one-of-a-kind attraction that will exceed guests' expectations and provide a great way to beat the heat when it opens this summer.
Using Life Floor's state-of-the-art slip-resistant soft flooring, our team created a vibrant and colorful feature that will engage every member of the family with spraying nozzles and squirting cannons. The interactive water feature is designed with Martin Aquatic's highest safety considerations including the use of environmentally-friendly, advanced UV Ray technology to disinfect the water without harsh chemicals. As well, when guests are absent, the feature's detection sensors shut off the nozzles to conserve water.
There are still 12 acres of undeveloped property at Fun Spot America's Orlando location, and the leaders of the family-owned theme park have hinted at big plans for the future.
"We are excited to begin this next phase of our development plan, and adding this amazing interactive water feature is the first step that we have been working towards for some time now," said John Arie Jr, CEO/Owner at Fun Spot America.
Because so many of our Martin Aquatic family has the opportunity to enjoy the Orlando location on a regular basis, it has been a privilege to work on this project and bring another fun attraction to the park. We look forward to seeing what's to come at Fun Spot America! Check out the news at Fun Spot America.