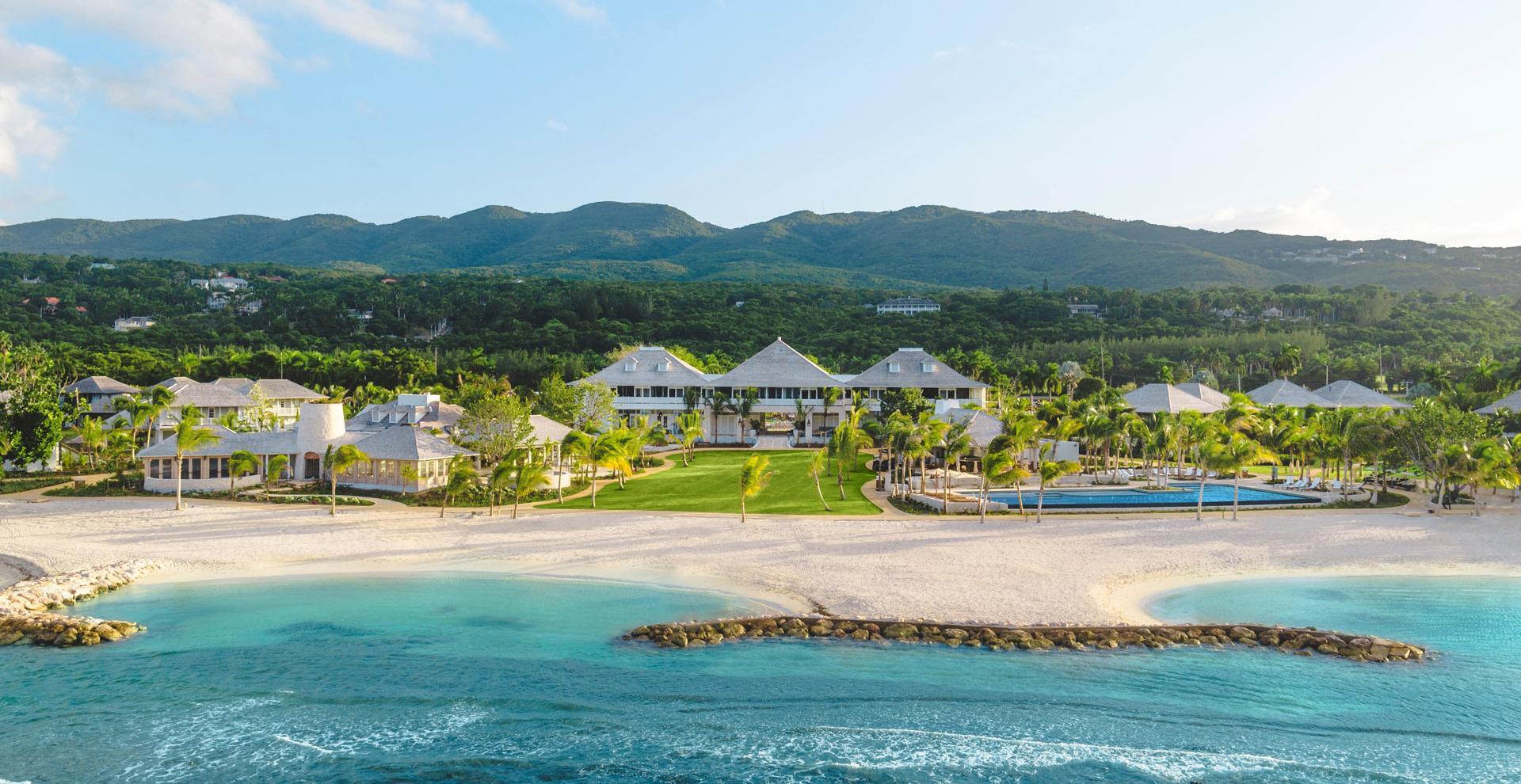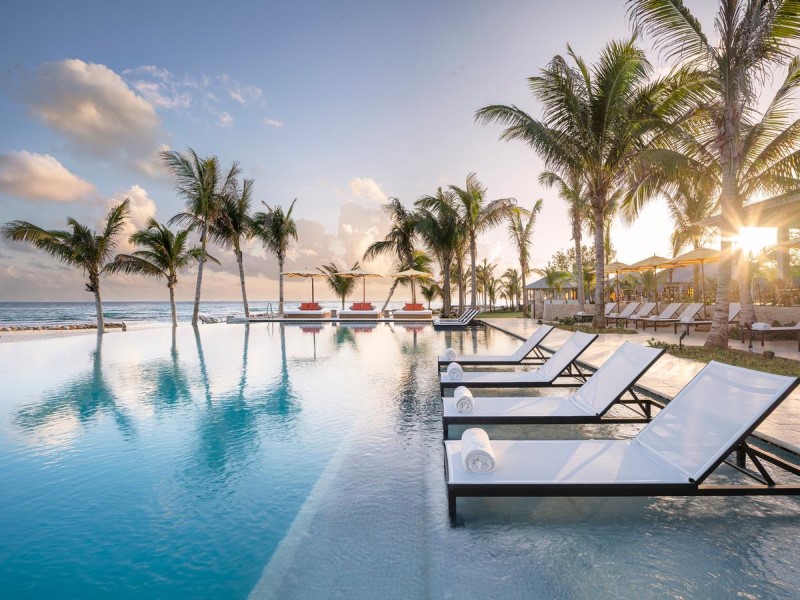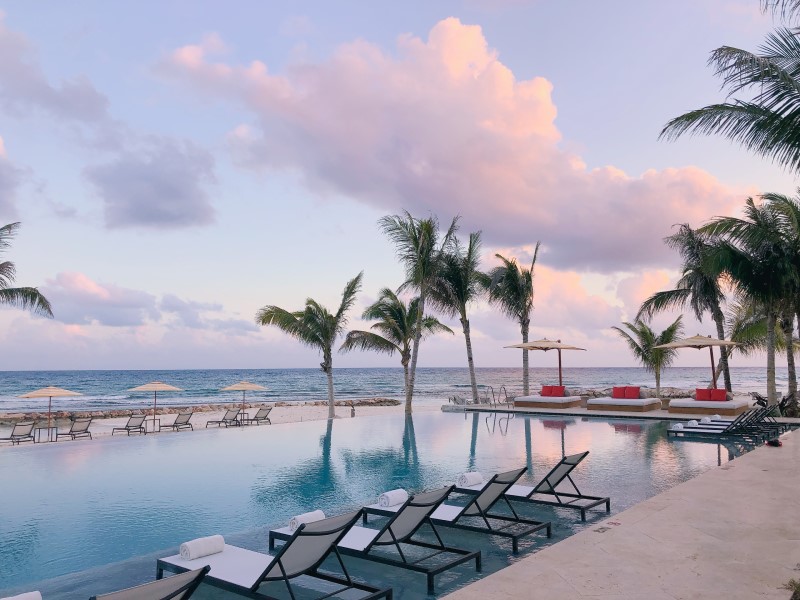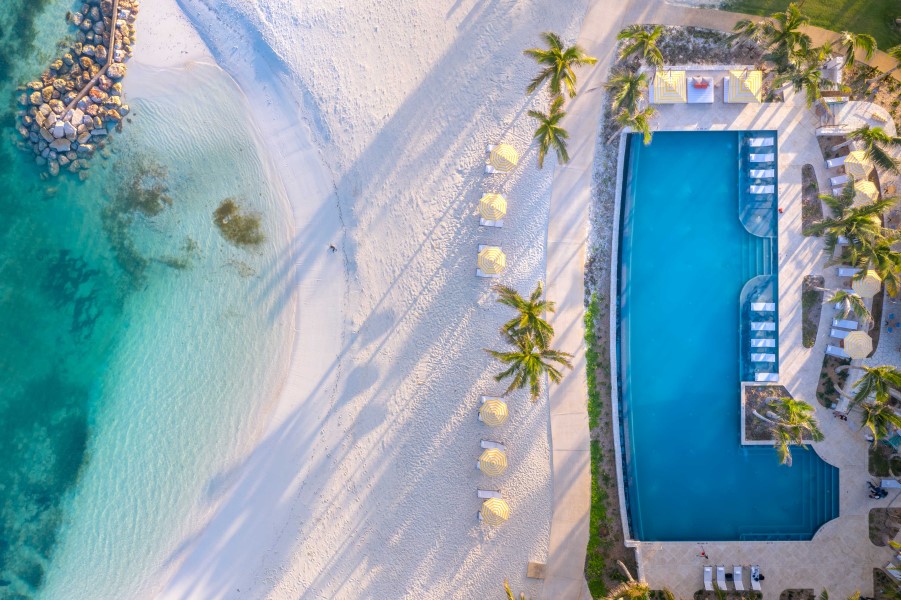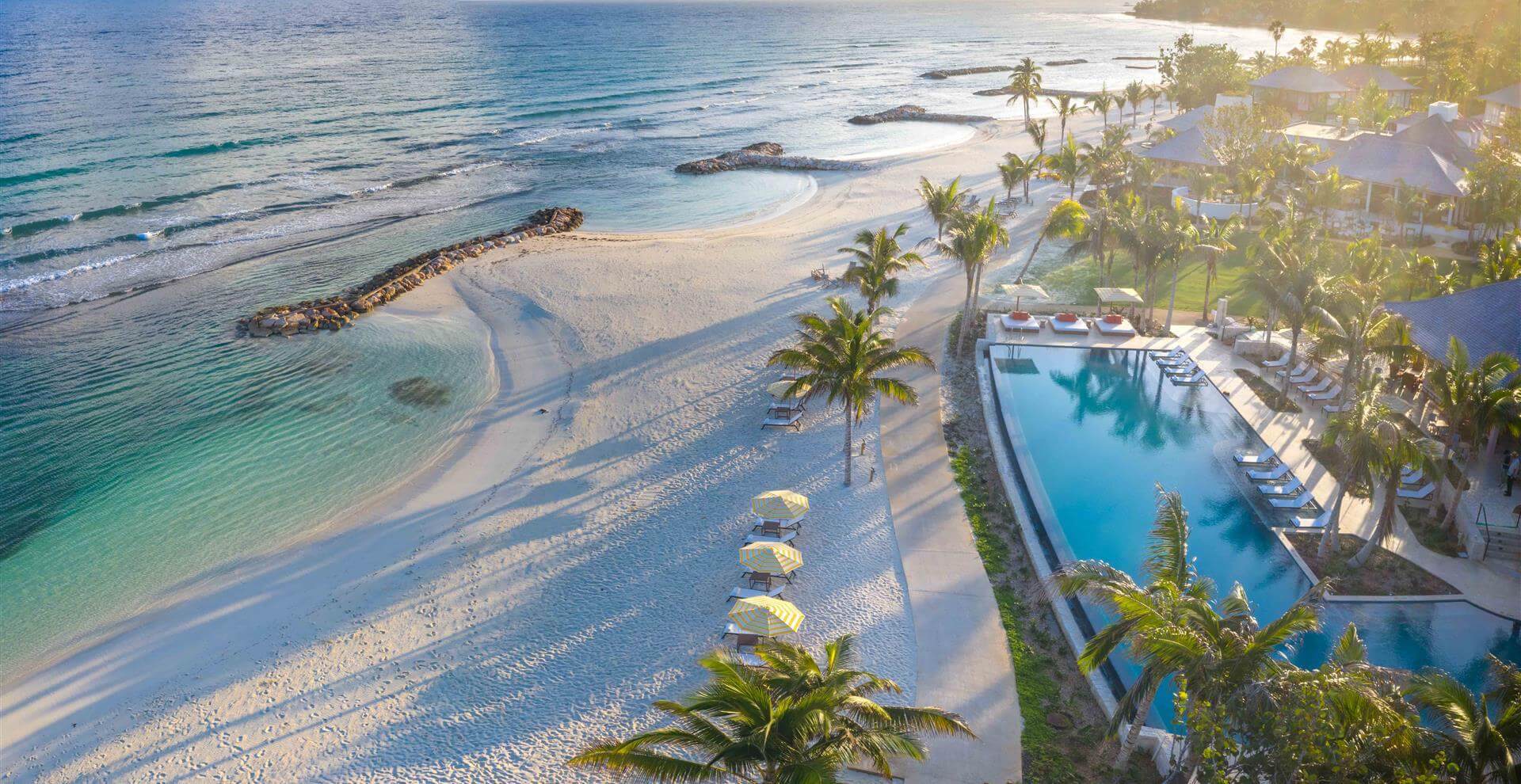 Eclipse at Half Moon
Located on the coast of Jamaica's Montego Bay, Eclipse at Half Moon is a new addition to the 400-acre beachfront resort. Featuring high-end accommodations and amenities, Eclipse at Half Moon also offers a breathtaking infinity-edge pool experience for its guests. Overlooking the Northern Caribbean Sea sits the 2,400-square-foot infinity-edge pool, fitted with a stepped entry, a beach-facing sun shelf with poolside loungers, and an underwater bench that lines the outer perimeter of the pool. Designed as an adult only amenity, this poolscape has everything guests are looking for in a luxurious, Jamaican resort. In addition, a sophisticated entry fountain has also been positioned outside of Eclipse's main lobby to greet guests and complement the elegant aesthetic of the rest of the property.
Services:
For this project's resort pool area, Martin Aquatic provided hydraulic, structural, filtration, and chemical system design and engineering services.
Location:
Montego Bay, Jamaica
Year:
2015
Market Sectors: