Project Spotlight
Smale Riverfront Park
A major redevelopment of the existing industrial area along the Ohio River, the Smale Riverfront Park transformed parking lots and unfinished buildings into one of the great American civic spaces. Its wide lawns, public playgrounds and gardens, and especially its engaging water features make the park Cincinnati's sparkling gem.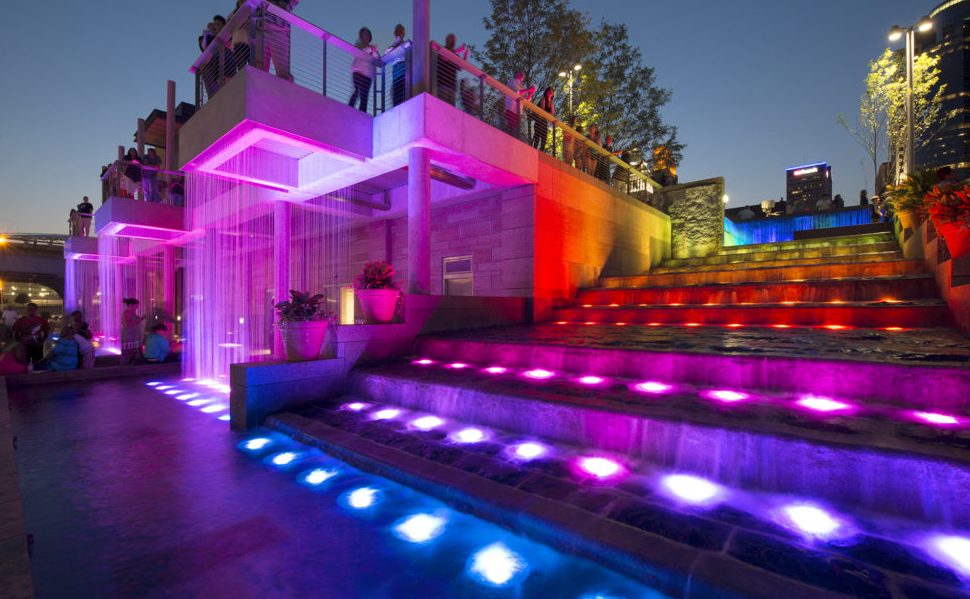 Planning the Promenade
Working on a team led by Sasaki, Martin Aquatic's design team set to work planning aquatic elements that would serve multiple purposes for Smale Riverfront Park's visitors. With the elevation changing from an upper street level to a lower level down by the water, we created cascading waterfalls to flank the staircases, establishing a welcoming entrance that pulls guests further into the space. Below, a trio of rain curtains showers water from the upper level's glass-floor ledges into small pools, providing a peaceful background effect for visitors spending time in the park. In two separate locations, we planned public spaces for interactive water features that engage children and families who enjoy splashing through the water on warm summer days. With every feature, we incorporated brilliant color-changing LED lighting, creating an illuminated gathering place throughout the nighttime. While this public works project also raised private funds for Smale Riverfront Park, our careful planning ensured that we could deliver world-class aquatic amenities while remaining effective stewards of the project budget.
Building the Community's Park
A project of this magnitude was constructed in phases to cause as little disruption to the public as possible; the entire scope covered the space between two professional sports stadiums, including a historic bridge and the fringes of the city's downtown. The Cincinnati Parks department broke ground in 2008, with our team making periodic site visits throughout construction up until the first of the phases opened in 2012 and the last in 2015. Because of the very nature of its riverfront location, some of the features fell within the 100-year flood level. Martin Aquatic's engineering team worked closely with the Army Core of Engineers to create a design that could accommodate or withstand rising waters from the Ohio River. And while it has since seen widespread flooding, Smale Riverfront Park remains the city's great park.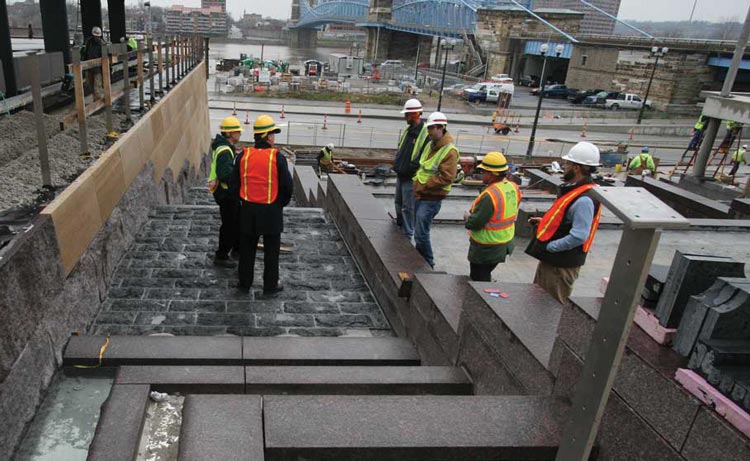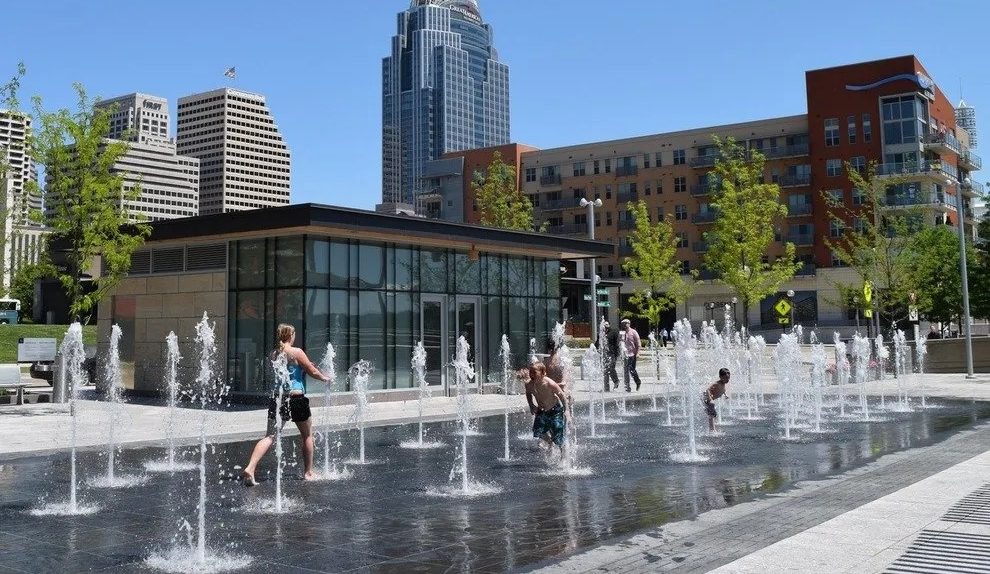 A City's Pride
The opening of the Smale Riverfront Park was hailed as a public masterpiece. And with nearly $50 million of capital funding that came from private donors, Cincinnati residents have helped make the investment to call the park their own. Its status as a major visitor destination has brought economic gain and immeasurable benefits to that area of the City that was once parking lots and wasted space. Now with glittering fountains, splashing interactive water features, and showering rain curtains, the park is attracting visitors of every generation with engaging water.