Project Spotlight
The Ritz-Carlton Golf Resort, Naples
For an $8 million property-wide transformation, The Ritz-Carlton Golf Resort, Naples expanded its outdoor offerings to include a 630-foot-long lazy river, slide tower, adult pool, and children's wet activity tower. As one of two Ritz-Carlton properties in the city of Naples, the renovation marked a major change for guests who had mostly come to the resort to enjoy its world-class golf courses.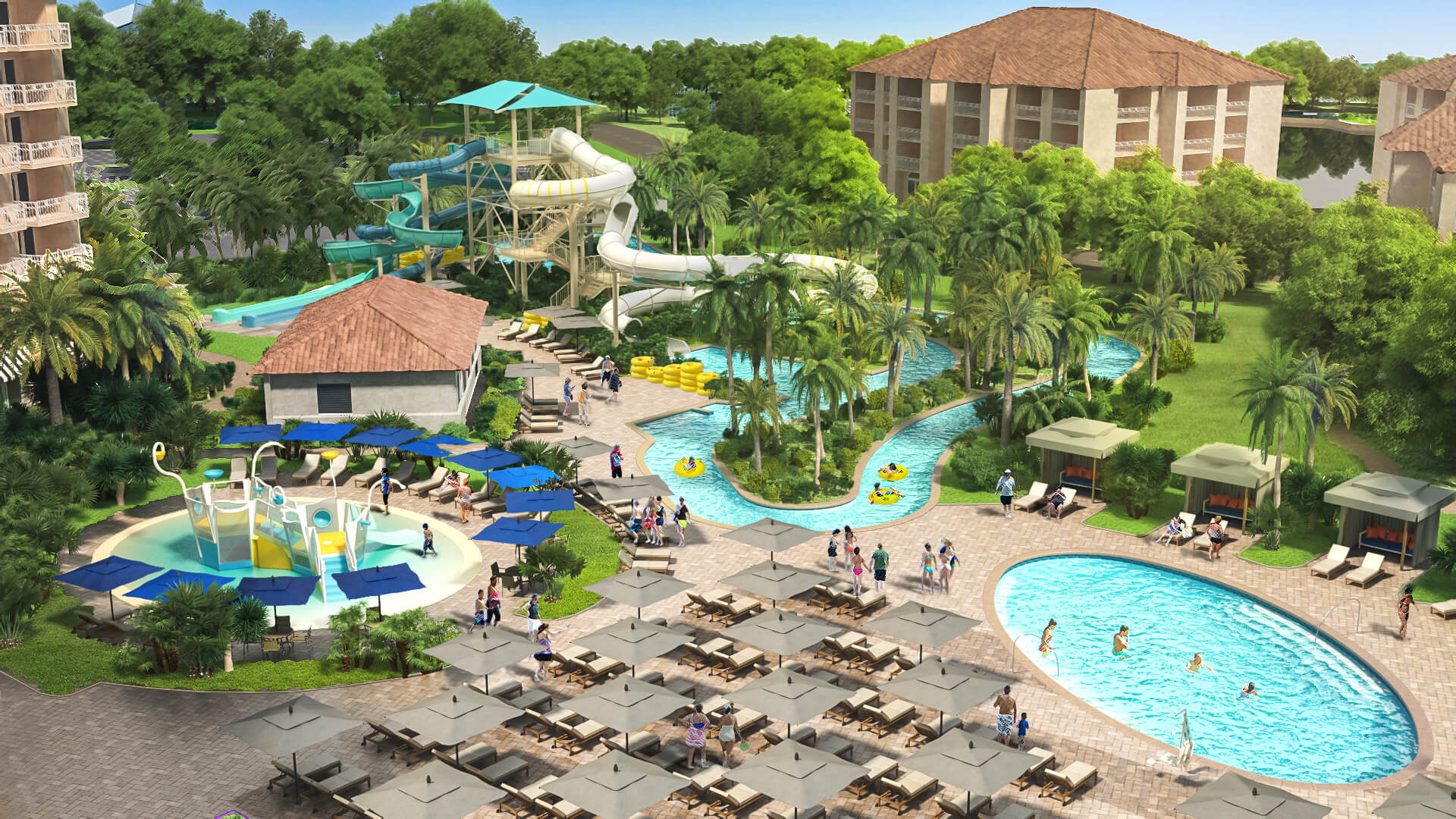 Planning a Family-Oriented Poolscape
The Ritz-Carlton brand has long been known as a luxury hotel for adult vacationers. As the changing demographics showed that more families with young children were coming to the resort, the property owners made the decision to enhance their pool amenities to cater to the whole family. Martin Aquatic joined the project team to help envision a poolscape that incorporated family-friendly amenities alongside the refined adults-only area that embodies The Ritz-Carlton brand. With separate spaces, the poolscape allows for all members of the family to enjoy a swimming experience that was uniquely designed for them. The adult pool is surrounded by six private rentable cabanas for a private retreat, while the children's area features a custom multi-level play structure with slides. A tower with three waterslides offers kids a thrilling ride, and the new outdoor area comes complete with a brag-worthy 630-foot-long lazy river—the longest in Southwest Florida.
Engineering a Data-Driven Design
With the length of the lazy river inside the compact, 1.4-acre project site, a big challenge was designing the feature to also maintain the right current along its entire path. Through Computational Fluid Dynamics (CFD) modeling, Martin Aquatic selected thruster pumps along the route of the river and validated the water's motion that would deliver a consistent, quality experience. Those CFD models ensured that the owner would not be overpaying for unnecessary pumps or likewise lowering the flow of the river by not installing enough. When those design specifications were challenged, the team used the model to predict a "vortexing" condition for tubes exiting the waterslide without an extra thruster that was under scrutiny. Martin Aquatic's engineers justified the river's design to the client and the expense of keeping that thruster to prevent an unsafe backup of riders in the landing pool. After construction was completed, Martin Aquatic conducted a field simulation that demonstrated the CFD model's precision and validated its prediction of the velocity of the river.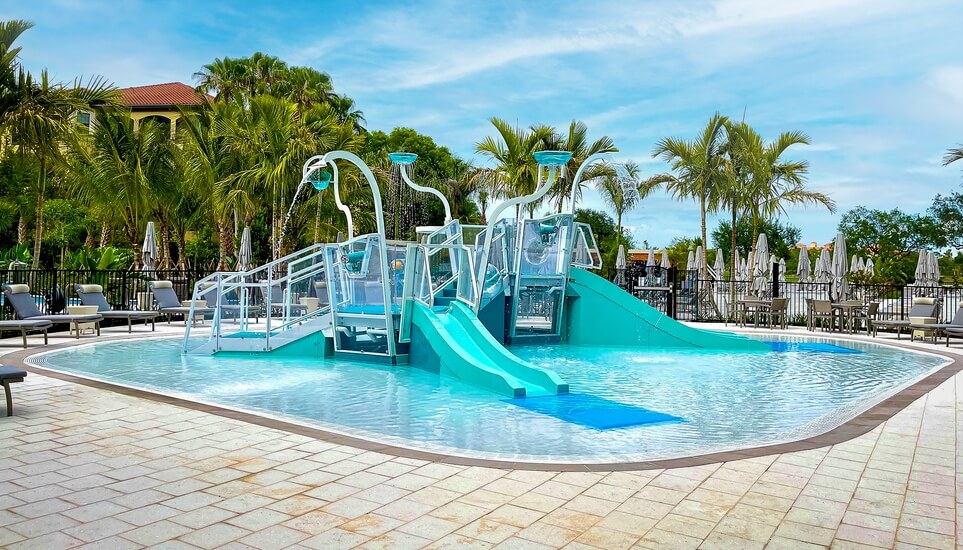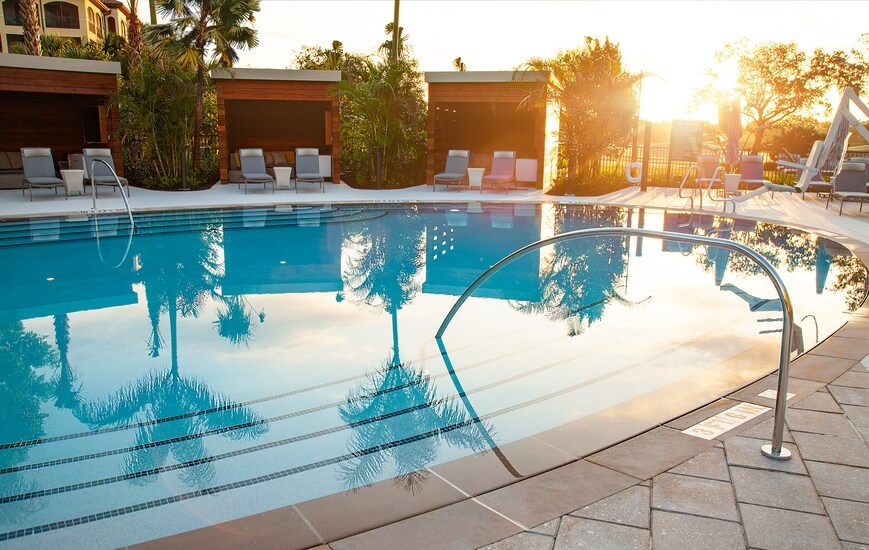 Setting a New Brand Standard
The project goal was to bring a unique waterpark experience that still honored the hotel chain's brand commitment to luxury and quality. It wasn't about building the latest and greatest attractions (which is often the case for many waterpark developments), but about bringing waterparks to more people. In doing so, The Ritz-Carlton Golf Resort, Naples has become the first Ritz-Carlton brand to feature a lazy river and tube slide.