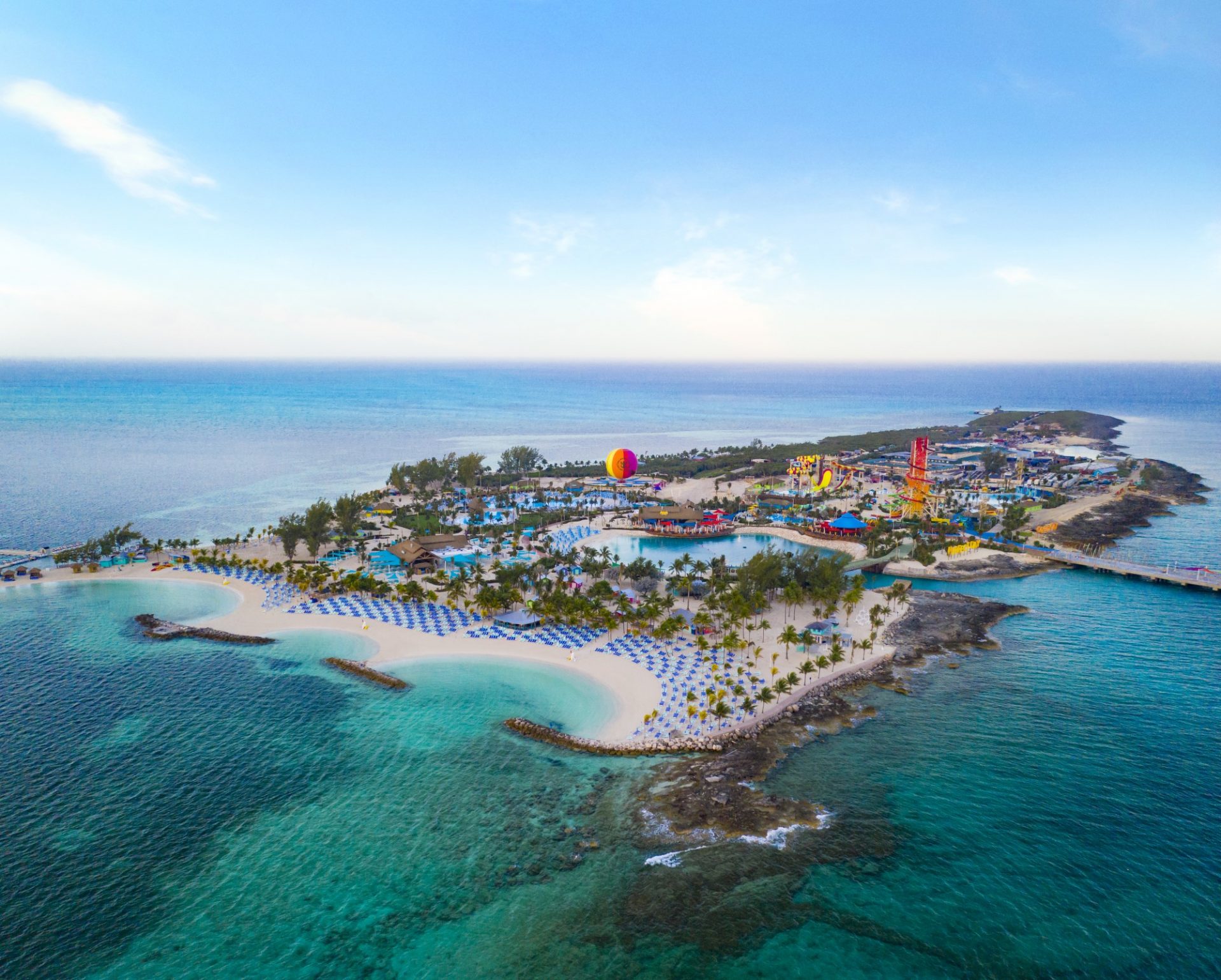 January 28, 2020
The Martin Aquatic Team's Vacations at Our Favorite Project Destinations
In celebration of National Plan for Vacation Day, we're compiling this look at our team's most dreamed-about destinations from among our project locations.
The weather might not be freezing in Orlando right now, but that doesn't stop our team at Martin Aquatic from planning trips with their families and friends to experience some of the amazing projects we've had the fortune of creating all over the world.

The most anticipated vacation for some is a trip to Royal Caribbean's Perfect Day at CocoCay in the Bahamas. Both design project manager Sam Milson and director of design technologies Joel Roberts have already booked their families' cruises to visit all of the Martin Aquatic-designed amenities on the island—from the Caribbean's largest freshwater pool to North America's tallest waterslide. For Joel and his family, it will be a first-time visit while he celebrates the milestone of working at Martin Aquatic for 15 years (and gets some much-deserved time off)! Sam enjoyed last year's team cruise to CocoCay, and this year she is excited to share that experience with her husband Matthew. "He knows how hard we all work on these projects," said Sam. "I can't wait for him to see the island firsthand and ride the waterslides that I helped design!" For us Floridians, cruising is one of the easiest getaways, which is why president & creative director Josh Martin also booked a spring sailing onboard the newly amplified Oasis of the Seas, also from Royal Caribbean. Its all new top deck features three new waterslides, a kid-friendly Splashaway Bay, and tropical-themed pools all designed by Martin Aquatic.
"Those stops would be on a layover before our main vacation at the Hyatt Regency Aqaba Ayla in Jordan." The resort features massive pools stretching out in front of a glittering marina that connects to the Red Sea. The mountains surrounding this desert oasis create a picturesque vacation destination that JT admired from under his construction hat the last time he was there. "It was incredible being there just walking the project site," he said. "I've already made up my mind that I'm going back with Denise to stay as a resort guest." He'll soon be celebrating both his 25th wedding anniversary and his 25th work anniversary, so we hope a trip to the Middle East is in their future.

Closer to home for Chelsea Lamb, Martin Aquatic's business development & marketing coordinator, is the Smale Riverfront Park in Cincinnati, not far from where her family lives. The park includes Martin Aquatic-designed interactive water features, illuminated rain curtains, and cascading fountains all along the landscape. "I'm already planning a trip back home for Easter, and I know it will include a visit to see the fountains at Smale," said Chelsea. "After having admired them for so long, it's exciting to now work for the company that designed them!"

With Martin Aquatic's extensive portfolio of aquatic features, there's no shortage of projects in the world that won't inspire a little wanderlust. From relaxing at luxurious high-end resorts to experiencing the thrills at top water parks or taking in the mesmerizing views of show fountains, we hope your planned vacations include a memorable aquatic feature.
For some inspiring ideas of where you could plan your next vacation, visit our Project page!