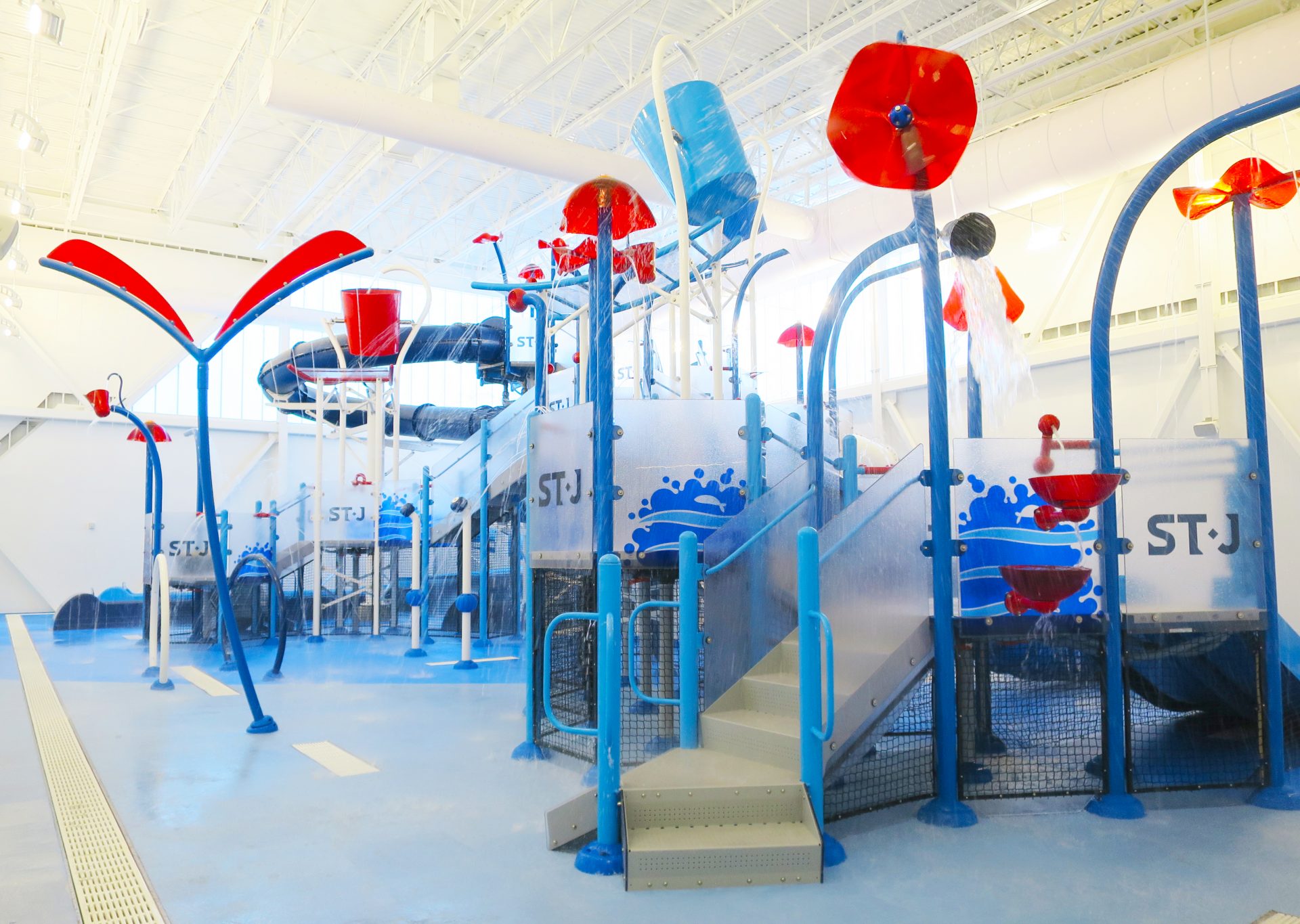 October 11, 2018
DC-Area Gets New Martin Aquatic Designed St. James Wellness Center
In the suburbs of Washington, DC, a new 450,000-square-foot super facility held its grand opening, welcoming the public inside the sports, wellness, and entertainment complex called The St. James Wellness Center.
The St. James is breaking the mold for how people participate in physical fitness, with an eye toward families in particular. Because all of the sports venues are under one roof, every person can spend time pursuing their own athletic passions. While one child is in soccer practice in the Field House, another can be in the Court House shooting free throws, all while mom and dad go to the Health Club or the spa.

The collection of athletic venues at The St. James Wellness Center can support more than 30 different sports, but perhaps the complex's best feature is the opportunity for families to experience time together in the Martin Aquatic-designed 6,000-square-foot indoor water park. This aquapark includes three dumping buckets, three closed-loop slides, two toddler slides, and dozens of spray nozzles that rain down water from every angle.
In addition to the indoor water park, Martin Aquatic also designed the 50-meter Olympic-sized competition pool, offering a venue for swimming, water polo, synchronized swimming and other aquatic sports. The Pool House offers seating for 300 spectators along with official timing systems and a moveable bulkhead to divide the pool for short-course training or swim meets.

The St. James Wellness Center sits on 20 acres just 12 miles from downtown Washington, and the co-founders have announced plans to take the concept nationwide with a second location in the Chicago area.