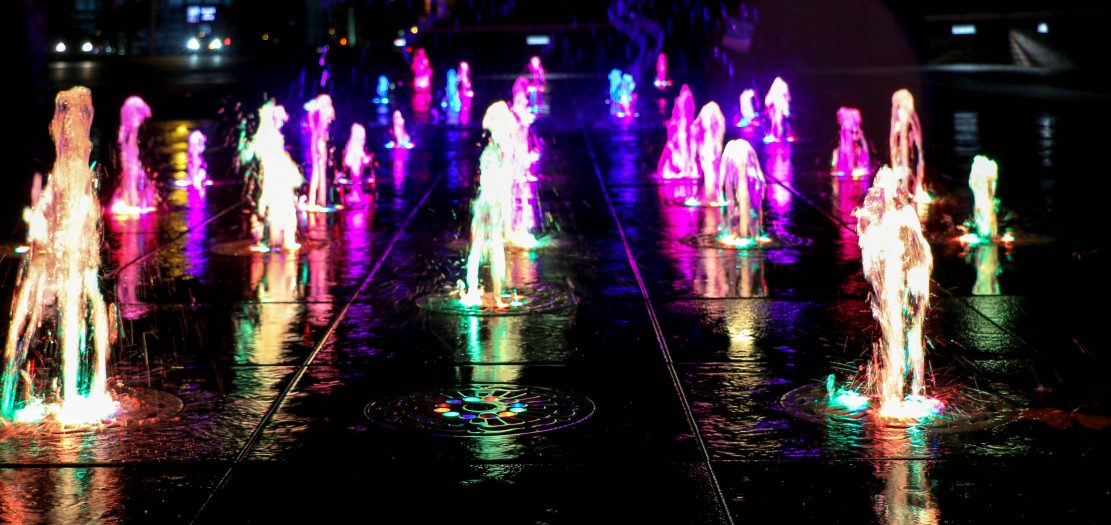 October 27, 2016
Martin Aquatic's Fountains Bring Life to Downtown Broken Arrow
In the Tulsa suburb of Broken Arrow, the brand new fountain created by Martin Aquatic Design & Engineering (Martin Aquatic) is making quite a splash.
The 1,200 square-foot area of jumping fountains is designed to serve as the epicenter for the city's arts and entertainment neighborhood, named the Rose District, which features new restaurants and shops.

The city paved the way for the Rose District to become a pedestrian-friendly space downtown, with the water feature drawing in residents through its 70 nozzles of shooting jets and dazzling color-changing LED lights that illuminate the water at night. Since its opening in September, city leaders are celebrating the fountain for attracting more visitors to the area as the Rose District continues to bloom with more businesses and amenities for residents.
The fountains come as a result of a "fact-finding trip" where local business leaders ventured to Dallas to discover best practices and qualities of vibrant, revitalized downtowns. One of the key amenities the team envisioned for creating a Main Street atmosphere in Broken Arrow was a water feature of some kind. City leaders approached Martin Aquatic for help to design a water feature, and we are proud that the resulting fountains will become an iconic amenity for the Rose District.
To learn more about the newly opened Rose District Fountains, visit our project page.