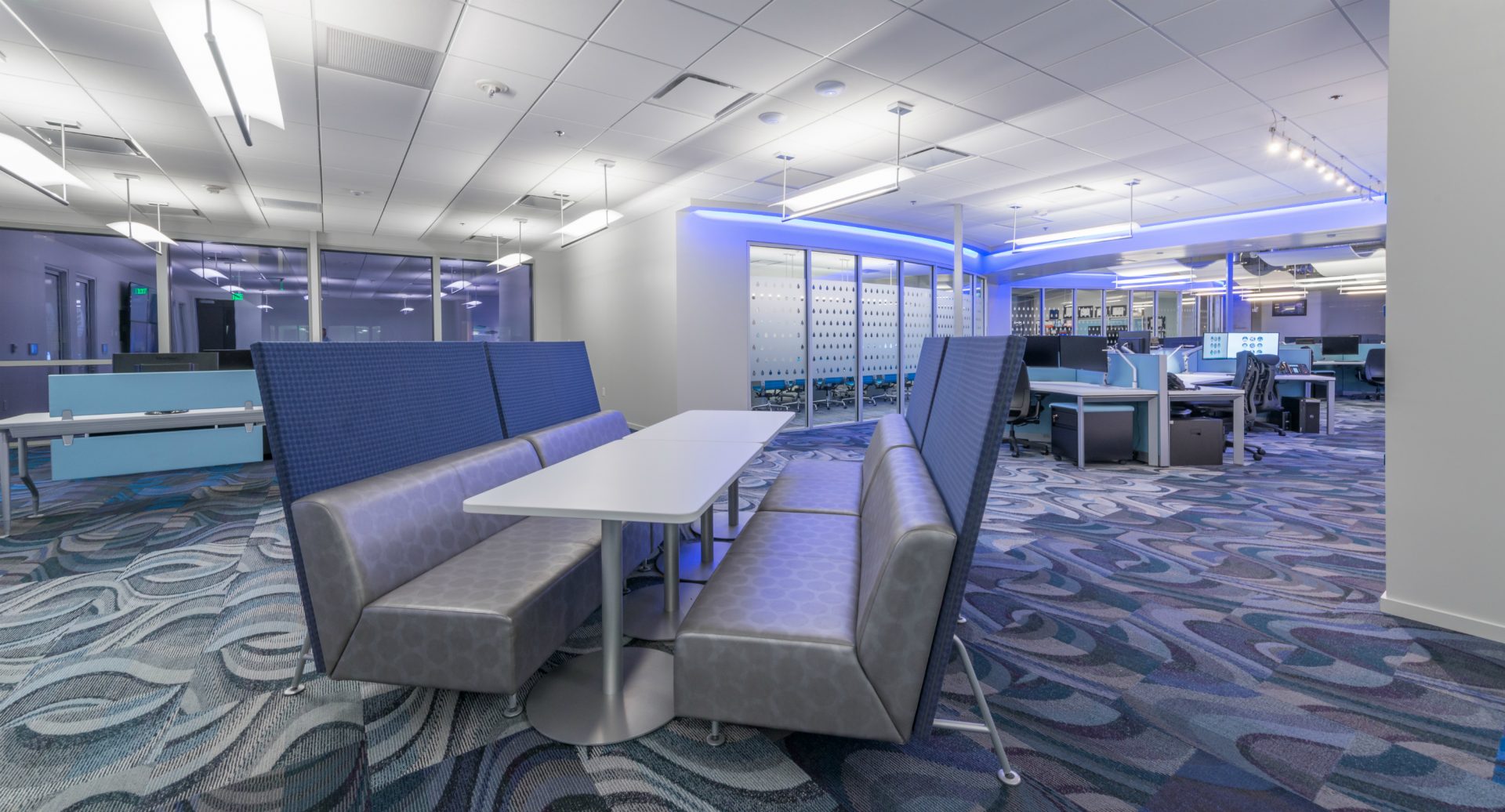 January 26, 2017
Martin Aquatic Moves In to New Expanded Office
For the last few weeks, the Martin Aquatic Design & Engineering (Martin Aquatic) new expanded office has been getting the final touches in terms of office furniture, lighting, wall treatments and glass features.
The finished look of our new, nearly 6,000-square-foot office is a sleek, modern interior awash in our trademark blue hues, logo drops and graphical icons.

We've continued the open floorplan of the existing office, but with the new expansion, we added breakout rooms and additional small offices that employees can use for small meetings or longer conference calls when they need a private workspace. All employees have portable laptop machines that can be plugged into any working area, including the new TV wall made up of four 60" flat screen TVs.

The new expanded office includes a kitchen that offers more team common space, while the improved configuration of the existing kitchen allows us to host large lunch and learn training demos from our numerous partners that involve the whole team.
In addition, the new conference room seats double the amount of people as the existing room, allowing us to host larger project team meetings in our office.

With this expanded space, we invite you to come take a look in person. We would be honored to welcome you here, and share with you how Martin Aquatic is poised for growth to better serve our development partners. Let us know anytime you are in the downtown Orlando area to say hello to our team.

We look forward to seeing you!
To learn more about Martin Aquatic Design and Engineering and its team, visit our Team page.