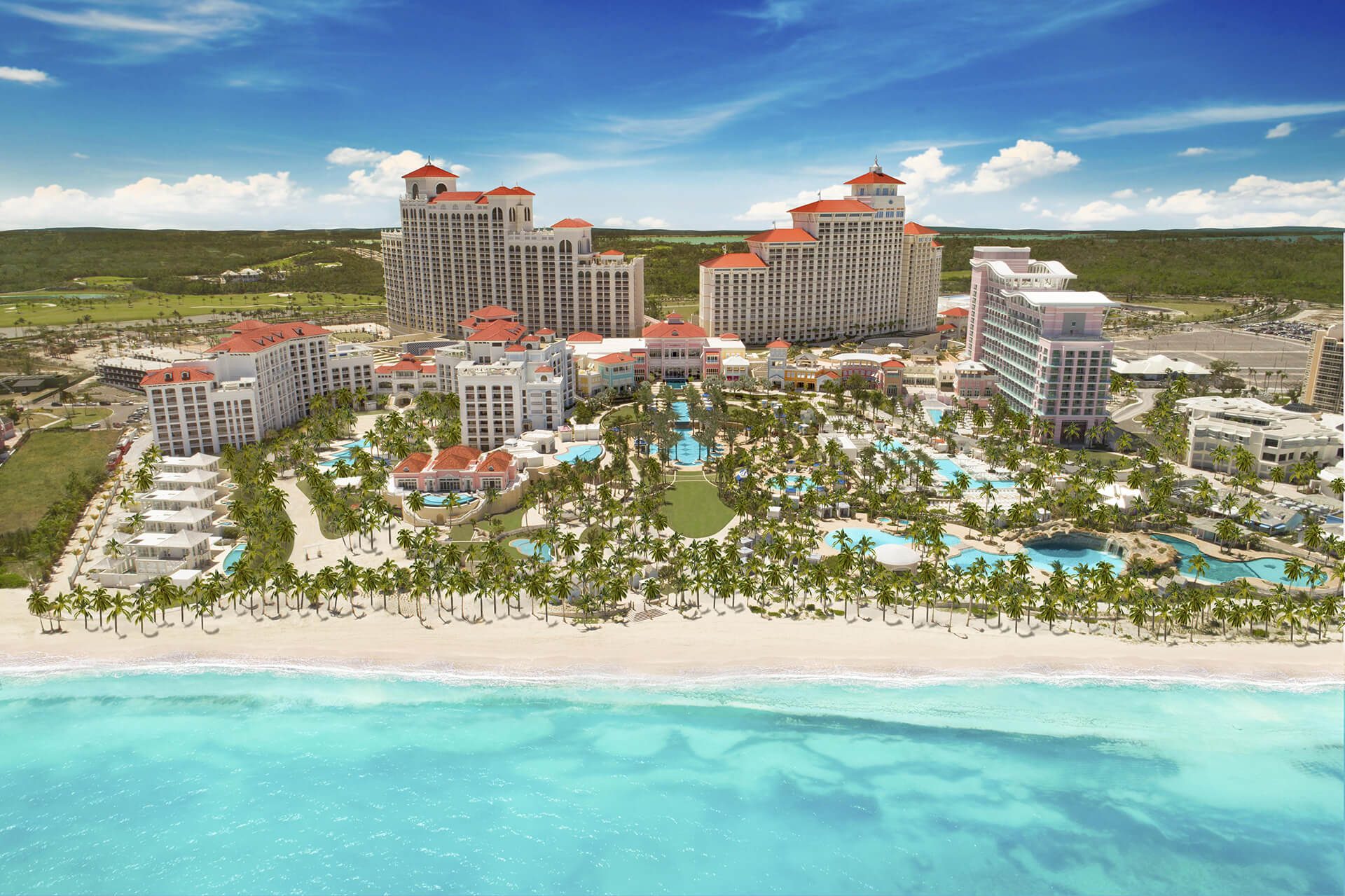 September 10, 2018
Martin Aquatic's Poolscape at Baha Mar Recognized as Dream Design
The trade publication Aquatics International once again compiled its annual list of "Dream Designs," naming Baha Mar Resort and its Martin Aquatic-designed poolscape to the rankings. This is the fifth consecutive year that Martin Aquatic Design & Engineering (Martin Aquatic) has been recognized as part of this prestigious list of projects.
As one of only two resorts to make the list of 10 aquatic projects, Baha Mar earned its spot thanks to its 11 distinct pools spread over multiple areas of the resort, each with their own ambience and feel. Editors at the magazine called the final product "intensely ambitious," and with all the amenities packed into this Nassau beachfront resort, we tend to agree.
A resort unlike any other, Baha Mar is the ultimate vacation destination in the Caribbean. There are many notable features throughout Baha Mar's poolscape, starting with Dean's Blue Hole pool, inspired by the natural wonder located on Long Island, Bahamas. The depth reaches over 10 feet (a far cry from its 663-foot-deep namesake), however the dark hued water gives it a unique appearance. As well, the rock work helps bridge the gap between man-made and natural, as it connects the 13,000-square-foot pool to a special adjacent area called the Sanctuary. Guests can wade through the shallow waters inside the grotto to view sea life through large underwater windows. Then, guests can take the climb up the rocks to a few different jumping platforms 8-15 feet high and plunge into the deep water.

Another unique feature to this poolscape, is not only the use of in-water loungers, but in-water cabanas that take a fresh spin on privacy curtains. Instead of pulling closed a length of fabric, guests who want to drown out their surroundings can turn on the cabana's four walls of rain curtains.