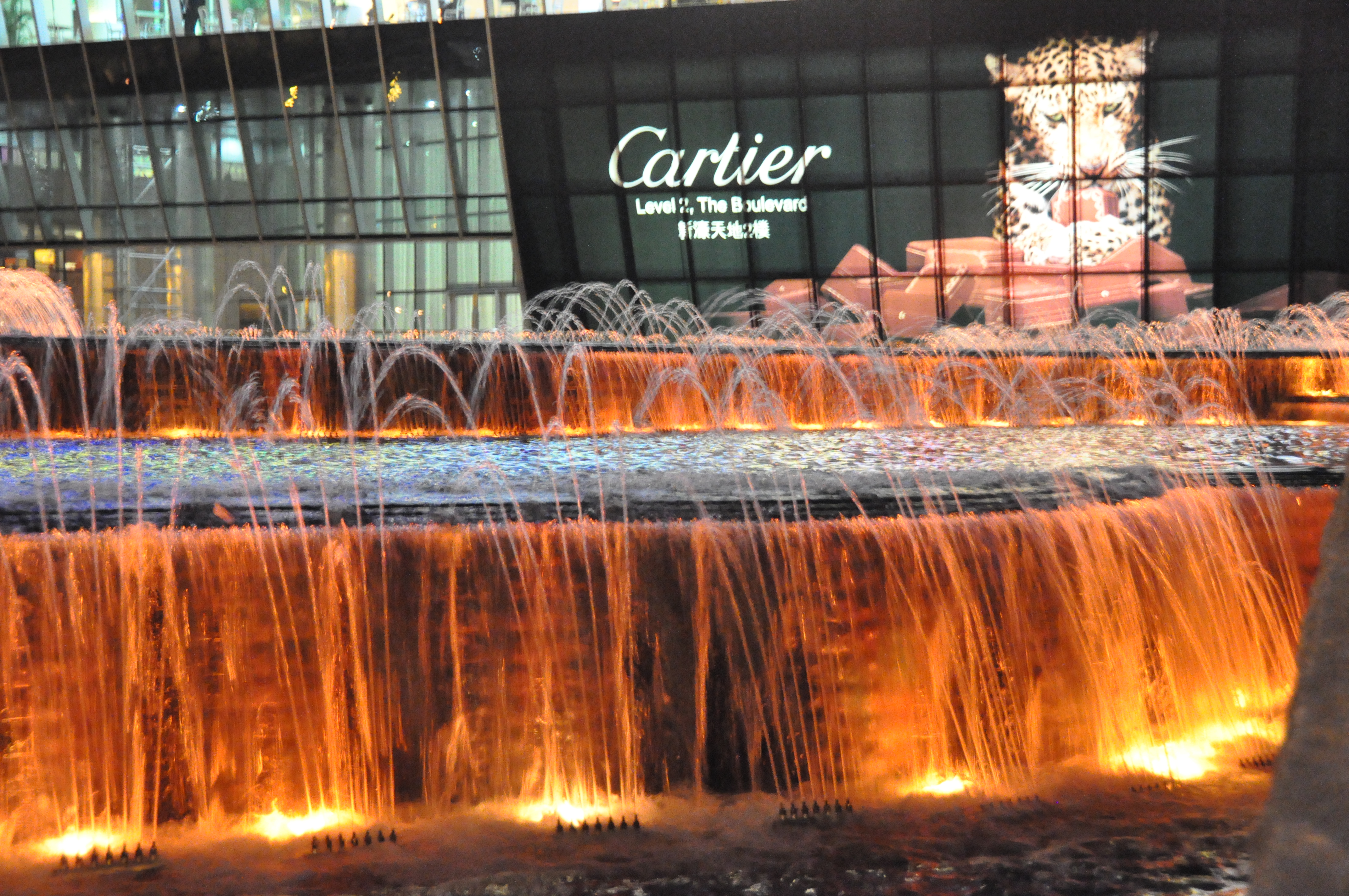 July 18, 2017
30 Projects from 30 Years: City of Dreams
In our 30 years in business, we've traveled all over the world for project sites and client meetings, but one of the most unforgettable projects was in Macau, China, for City of Dreams, a luxury entertainment and resort destination. Our Studio Director, JT Toavs, reflects on his experience as the project manager for this incredible job.
City of Dreams started in 2007 with a trip to California to meet with the architect and representatives from the development team to plan the scope of work for the project. We were tasked with identifying the potential water features that would ultimately surround this enormous project that comprised three high-rise hotels with casino, dining, entertainment, and retail space. Two weeks later, I found myself in Hong Kong with our founding principal Ken Martin and another team member for a couple weeks, working long days and late nights coming up with proposed concepts and associated budgets for seven separate features both indoors and out.

While the scale of the features found here are more commonplace today and in projects we've worked on since, at the time they felt HUGE. The water feature across the front of the site and the feature that spanned the side entrance were both longer than a football field and each featured thousands of feet of cascading weirs and hundreds of vertical jets and LED lights. Throughout the site, we designed water walls, waterfalls, and cascading water steps—each with their own distinct feel for the three different hotel brands.
One of the many challenges on this project was the time frame. As we were talking about fountain concepts, the project construction had already begun, and the piles were being placed to support the development. By the time we reached our second trip to the site, we were already being pushed to provide the penetration sizes and locations for the below grade mechanical rooms and surge tanks that would eventually support the fountain's mechanical systems.

Another challenge we dealt with was working with a time zone so far removed from Florida. Taking calls and responding to emails from the other side of the world meant really early morning or late evening coordination on a regular basis, not to mention the frequent trips back and forth to Hong Kong.

Would we do it all again? In a heartbeat. Getting to be immersed in the local culture of that area of Hong Kong (known as LKF or Lan Kwai Fong, and now most popular as a nightlife hot spot) was an unforgettable experience.

But most importantly, having our water features be a part of this world-class resort destination is a huge point of pride for Martin Aquatic. City of Dreams has become an incredible integrated entertainment resort that continues to grow with new amenities and an entirely new hotel property scheduled for completion in 2018. We're honored to have made our mark all the way around the world.