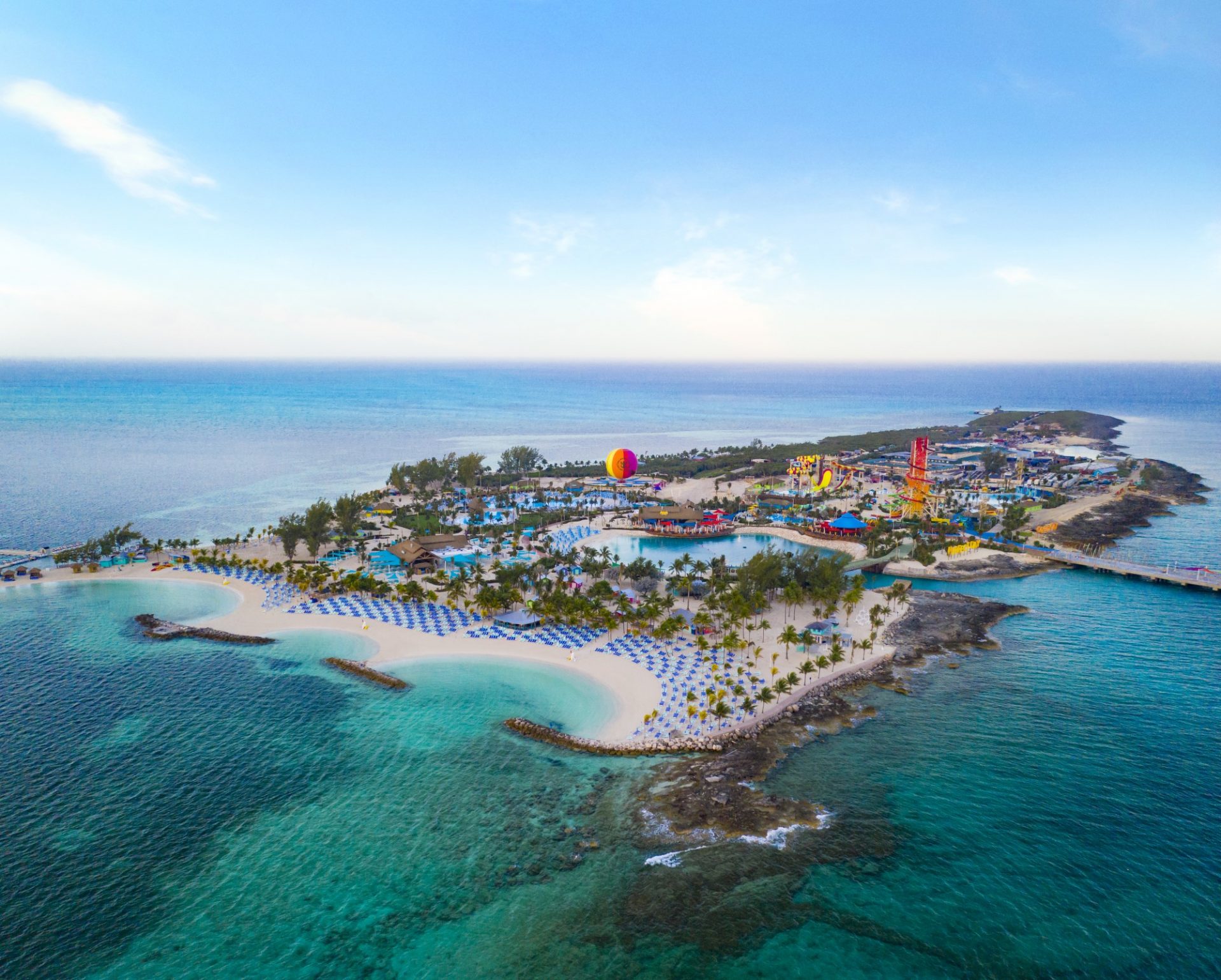 September 13, 2019
Martin Aquatic Highlighted in Attractions Magazine for Design of Perfect Day at CocoCay
In an interview with a Royal Caribbean executive, the latest edition of Attractions Magazine showcases how the Martin Aquatic-designed water amenities on the cruise line's private island Perfect Day at CocoCay have become a "gamechanger" for the industry.
Reporters sat down with Chris Perry, Royal Caribbean's new vice president of private destinations, who praised Martin Aquatic's collaboration in making Thrill Waterpark—with its record-breaking waterslides and wave pool—the anchor attraction of the island.

In the article, he says:

"The waterpark's development was a team effort, with Royal Caribbean president and CEO Michael Bayley heavily involved alongside waterpark designers and developers [Martin] Aquatic Design & Engineering and WhiteWater West on the project," explains Perry.
Perry's interview highlights the rest of the Martin Aquatic-designed water features, such as the 33,000-square-foot pool Oasis Lagoon, with its swim up bar, and the family-favorite kids aqua playground, Splashaway Bay with its five slides, two dumping buckets and dozens of spraying nozzles. Even more exciting is that Royal Caribbean has announced other Perfect Day islands currently under development in Asia, Australia, and the Caribbean. With the incredible worldwide acclaim for Perfect Day at CocoCay, we are eagerly anticipating how the cruise line will raise the bar for the industry as a whole. As Perry states in the article, "Introducing a private destination that's a first of its kind … is the type of 'disruption' that moves an industry forward."