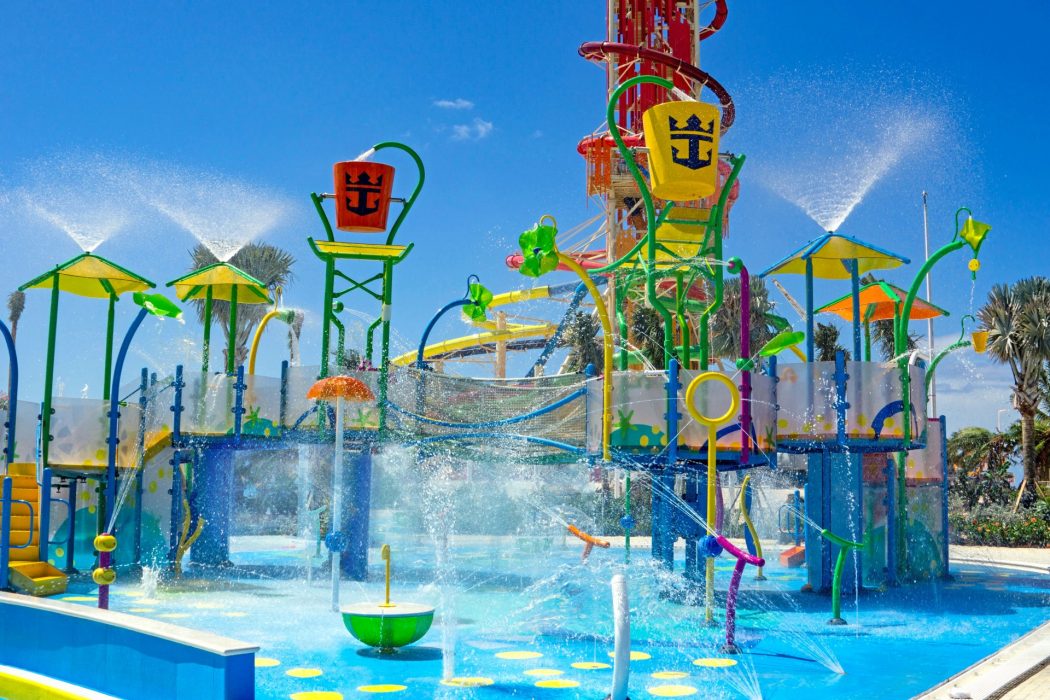 April 23, 2019
Martin Aquatic's Projects at Perfect Day at CocoCay Welcome the First Guests
Opening ahead of schedule, two of Royal Caribbean's aquatic venues at its private island destination, Perfect Day at CocoCay, officially opened to cruise guests: the kids aqua park Splashaway Bay and the largest freshwater pool in the Caribbean, Oasis Lagoon.
While the official opening of Royal Caribbean's exclusive island destination in the Bahamas (dubbed "Perfect Day at CocoCay") is slated for next month, the cruise line has started providing guests early access to its most sought-after amenities as part of a soft opening. Two venues designed by Martin Aquatic Design & Engineering (Martin Aquatic) welcomed their first visitors, making a big impression on guests who have been anticipating the island's $200 million makeover since it was first announced back in March 2018.

Unveiled just this weekend, Splashaway Bay gives the littlest cruisers a place to have fun in the sun on a whimsical aquatic playground. Its five kid-sized slides offer plenty of thrills, while the wet play structure features two towering dump buckets designed to soak anyone underneath. The soft flooring features a colorful floor pattern designed by our creative studio, and every water cannon, spraying element and floor nozzle was engineered for optimal splashing. While it shares its name with the amenity on board select Royal Caribbean cruise ships, this Splashaway Bay aqua park is designed to be the biggest and best offering of them all.
The other long-awaited amenity that recently opened is CocoCay's Oasis Lagoon, the largest freshwater pool in the Caribbean. Designed by Martin Aquatic with more than 33,000 square feet, the Oasis Lagoon offers guests the ultimate aquatic retreat, with plenty of space for lounging, playing in the water, and soaking up the sun. At the pool's kid-friendly zero-entry, families can wade into the water among playful, spraying nozzles. At its opposite end, guests can grab an underwater seat at the swim-up bar with attendants waiting to pour signature cocktails. Towering palm trees provide ample shade at multiple islands throughout the pool, with bench seating to allow guests a relaxing respite. Oasis Lagoon also includes wide sun shelves with in-water loungers to give sunbathers another spot to unwind by the water.

The last of Martin Aquatic's venues, Thrill Waterpark, is scheduled to open fully in May, and no one is looking forward to that more than we are. Several team members have already booked sailings to check out all the amenities firsthand, and we're excited to report back to you right here on our blog. Stay tuned for more news on Martin Aquatic's projects at Perfect Day Island at CocoCay!